What basement flooring provides the best insulation?
By Lisa Hobbie Created: February, 2020 - Modified: March, 2023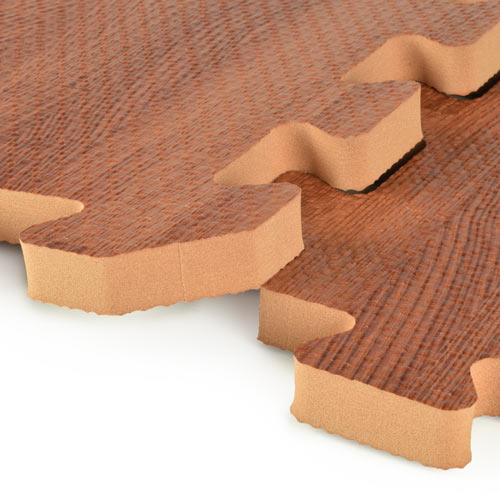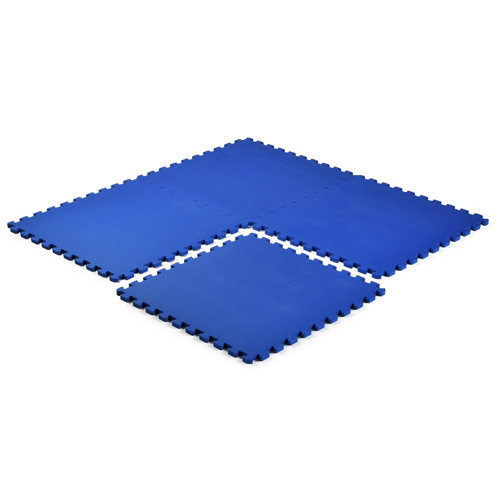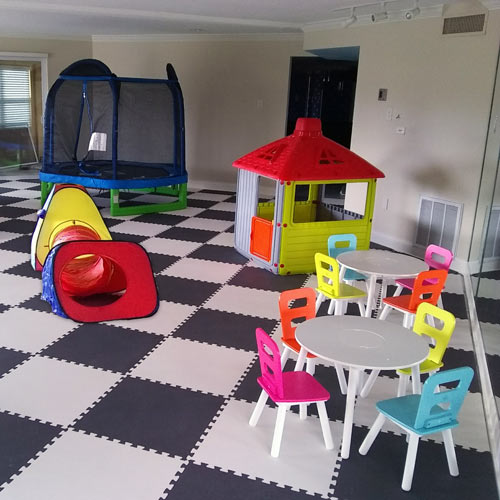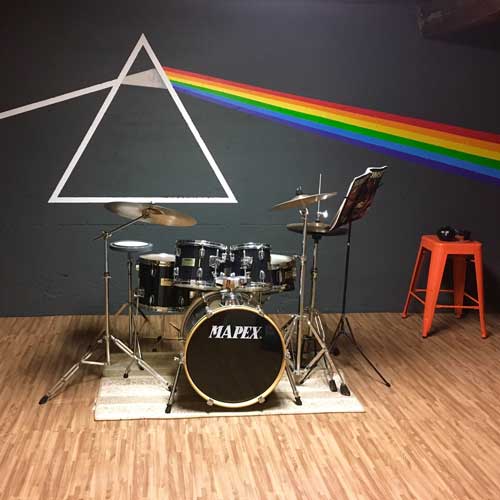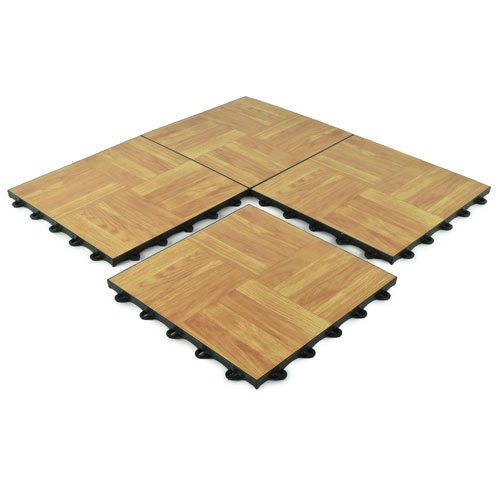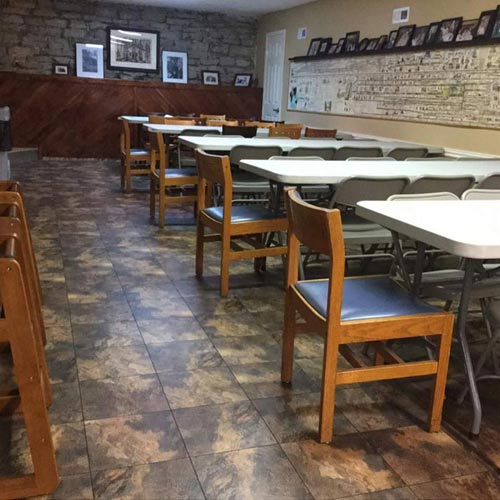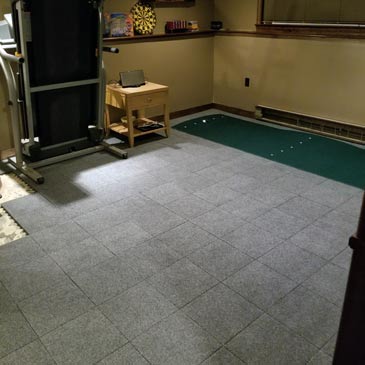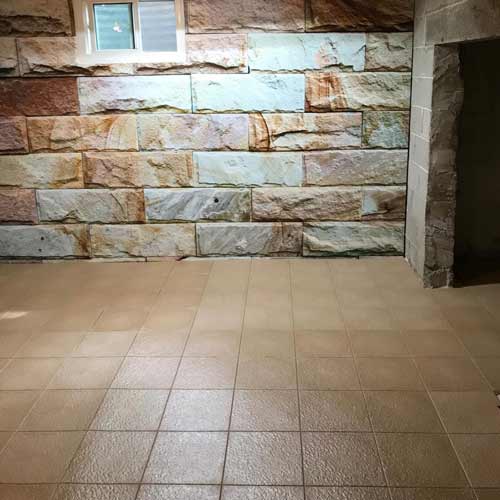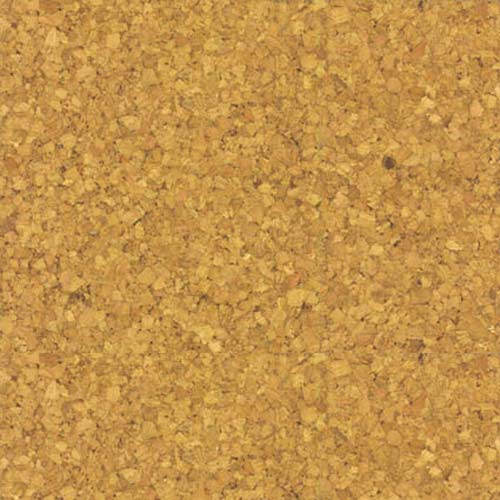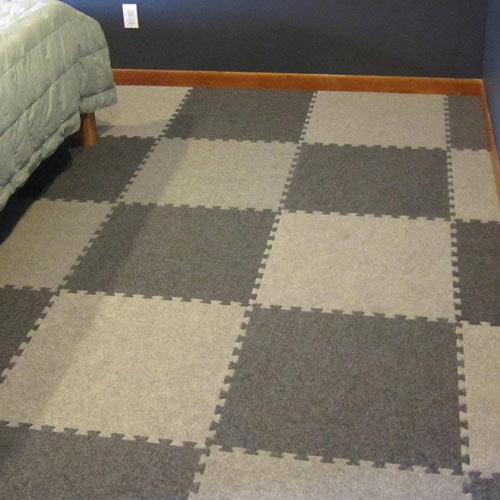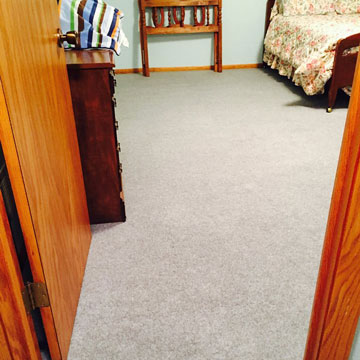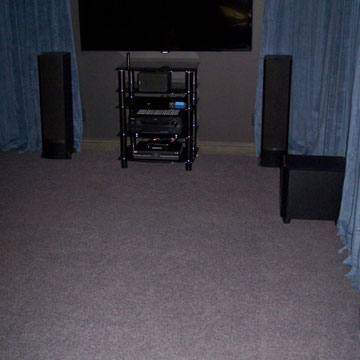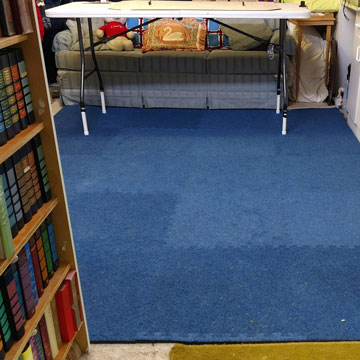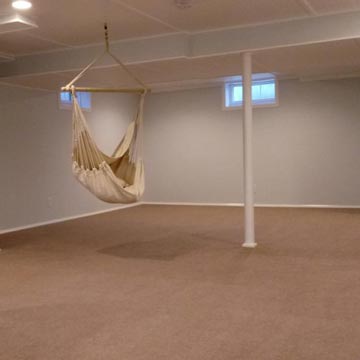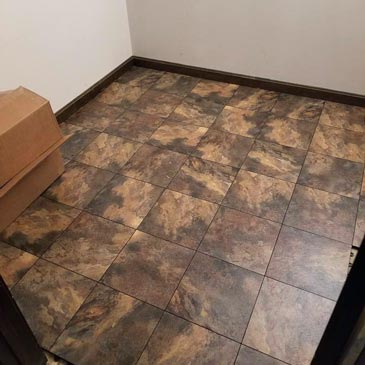 Basements sometimes get a bad rap for being cold, hard, dark and dingy. This doesn't have to be the case, however, with the correct basement flooring installed! By doing some research and understanding that certain options are actually designed specifically for basements, you can turn an old, cold space into a useable space of warmth and appeal in your house that you can utilize and enjoy! 
Basement flooring options that provide the best insulation include: cork, EVA foam, PVC, and plastic.
With numerous suitable options manufactured using a variety of these materials, there is an option or flooring package for every price point. 
Foam Basement Flooring Provides Insulation at a Great Value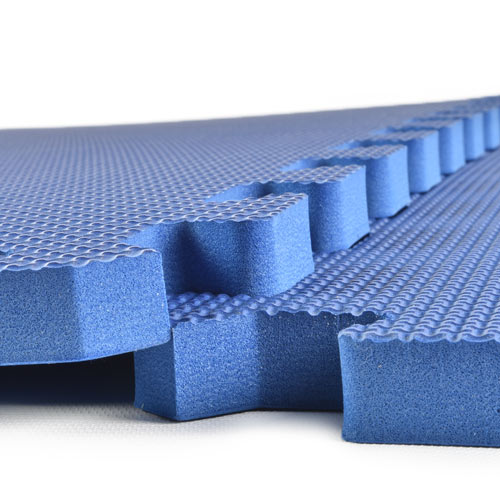 Although there are many basement flooring options that will provide durability and comfort, not much beats some nice, thick, foam if you're looking for the best insulation value. 
If you like the look of a hardwood floor, but want something appropriate for a basement, interlocking
wood grain foam floor tiles
are an excellent option. These are waterproof, lead free, latex free, easy to clean, easy to install, and simple to replace. 
This type of foam tile has a wood pattern on one side and a solid tan color on the reverse side and can be laid out in a number of ways providing for a tight-fitting, interlocking design. Unlike wood, which is hard and uncomfortable, these tiles deliver a soft, cushioned feel. They will give your basement the look of rich hardwood without the hefty price tag and high maintenance, and like wood floors, you can simply add a colorful and plush area rug to room to create a warm and inviting feel. 
Maybe you have a concrete floor, but you'd like a soft play area for your kids while protecting the existing floor and adding some warmth to the room. If this sounds like you,
eva foam play mats
are an excellent option. Foam play mats are lead and latex free, waterproof, stain resistant, and easy to install with the interlocking, puzzle connection design. 
You can add comfort and a variety of colors to a portion of the room, or the entire space, providing an area of cozy and cute flooring. We would suggest an option with a thatch surface to ensure their ability to stand up to shoes without scuffing. 
These floor mats are easy to install without the use of adhesives; you simply put them down like you would put a puzzle together. This is also handy if a mat should become damaged, as you simply remove it and swap it out for a new one! 
Raised Plastic Basement Flooring Creates an Air Buffer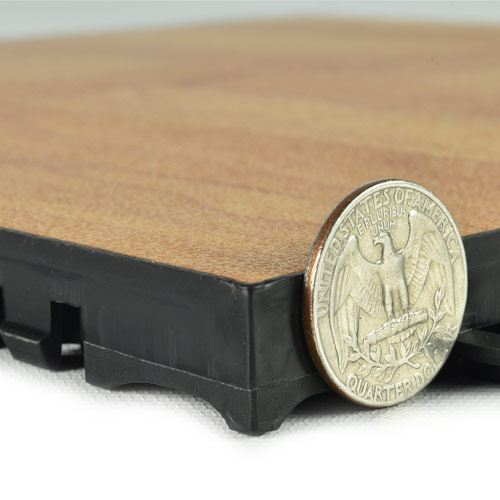 If you need to select a durable basement flooring option that has an attractive look but allows for air circulation beneath and provides insulative value, a raised plastic tile is an excellent choice. These tiles are designed to prevent the trapping of moisture. This natural circulation promotes a dry, healthy environment. And the air buffer is excellent at preventing the cold temperature of the ground from traveling up through your finished flooring, providing insulation.
Some have a high quality, vinyl laminate top surface that provides a beautiful finish available in a variety of designer textures. The top features a UV protective coating that will prevent scratches and divots. This type of tile will not need refinishing or maintenance, and will provide years of beauty in your basement. The laminate surface is typically adhered to a firm polypropylene base.
Another raised floor tile option that is waterproof and durable and great to add some heat in a cold basement is one with a carpeted surface. These tiles simply snap together, but they are made of high quality carpet with the ability to handle high roll loads. They are made in the USA and are waterproof and durable. 
If you need to accommodate either an uneven surface or a dirt floor, you'll love one of Greatmats flexible PVC flooring options. These tiles lock together tightly and conform to the contours of the surface below. They even offer some cushion - much like foam flooring - with a material that holds up better to heavy furniture or exercise equipment.
Insulating Properties of Cork for Basement Floors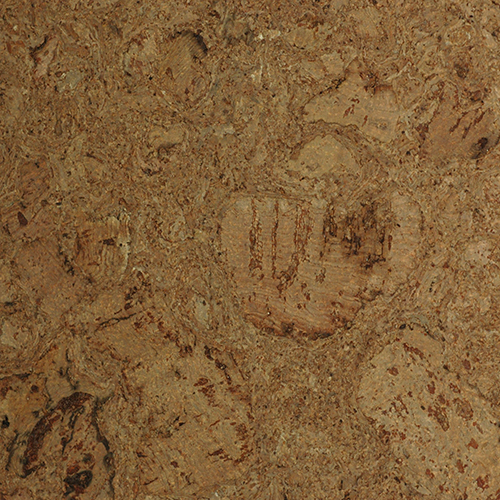 Although not all laminate flooring options are waterproof, cork laminate flooring features water resistant technology. 
This flooring option is appealing to some, as it has a softer, more shock absorbent surface than other options, preventing sore legs, feet, joints, and back. It is also very affordable and durable. If taking care of the environment is important to you, this basement flooring option will appeal to you, as it is made using sustainable methods. 
There are several colors and designs available, and it will provide excellent thermal insulating properties in your basement. 
GREATMATS FOR YOUR BASEMENT FLOORING NEEDS
If you are looking for the best insulative basement flooring, Greatmats is your one stop shop.
When it comes to foam tiles, those at Greatmats deliver the perfect mix of quality, variety, and durability. The interlocking wood grain foam floor tiles are second to none. The raised floor tiles come in many colors and styles and are top quality. Greatmats truly has an option to suit any need, preference, and budget. And thanks to the Greatmats guarantee, you can also shop with confidence – knowing you'll never overpay for a product or find better service.