Top 5 Temporary Basement Flooring Options for Kids - Soft and Padded
By Julia Nass Created: June, 2017 - Modified: December, 2022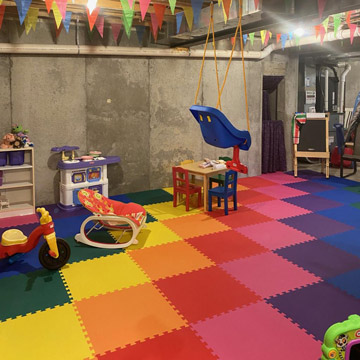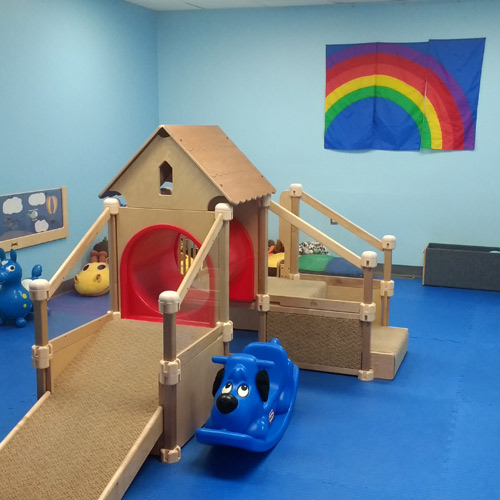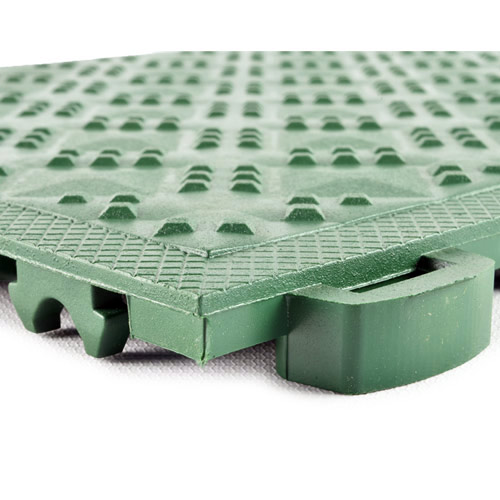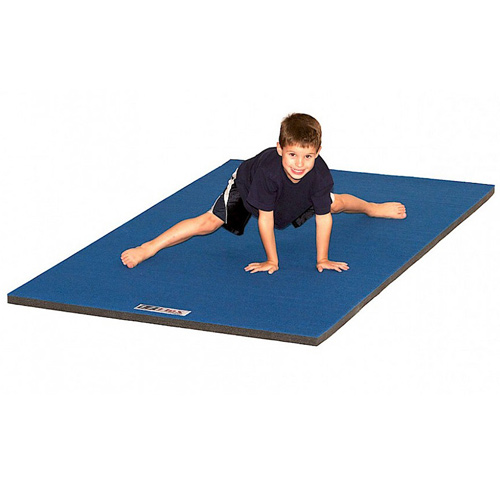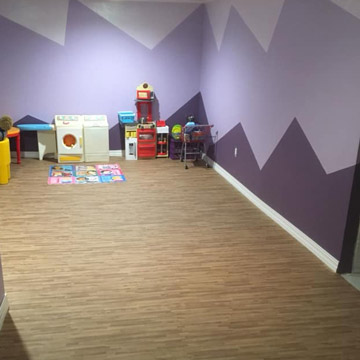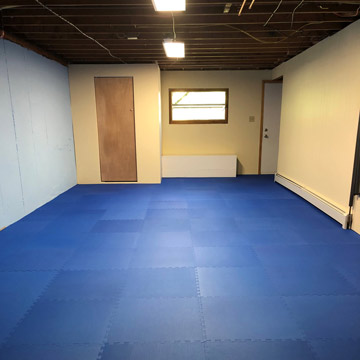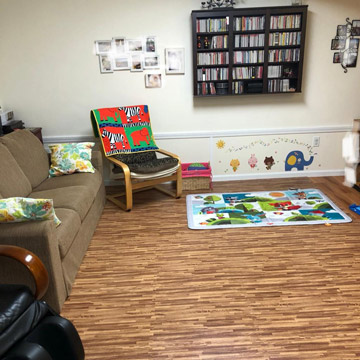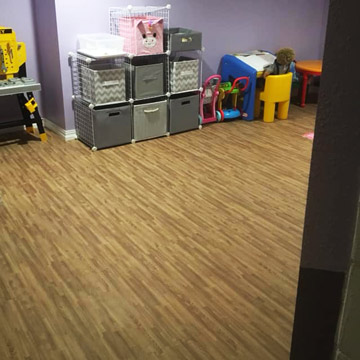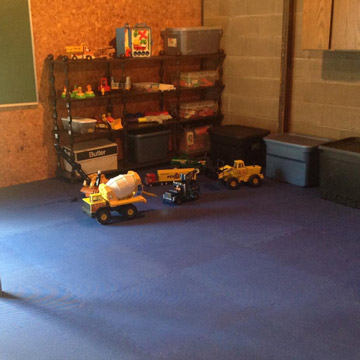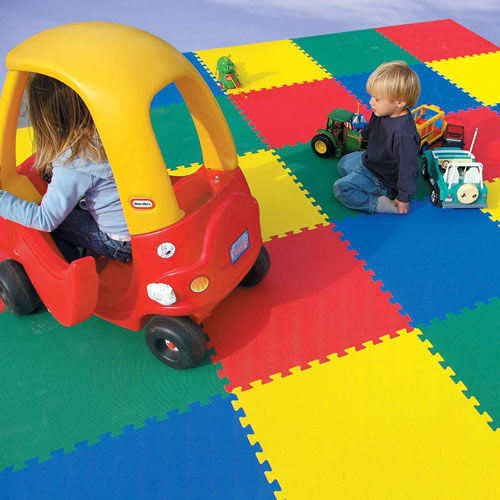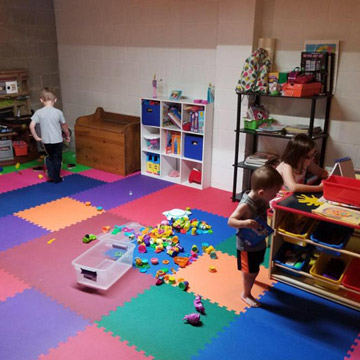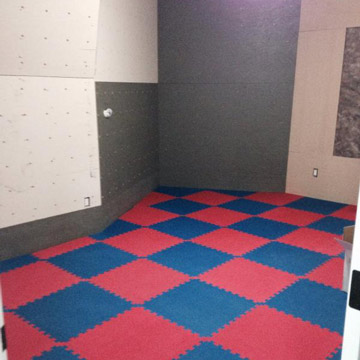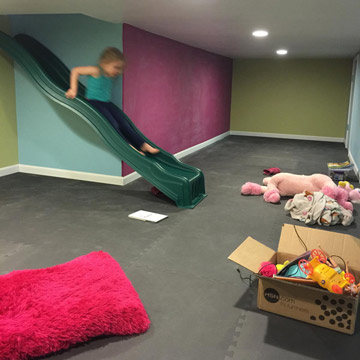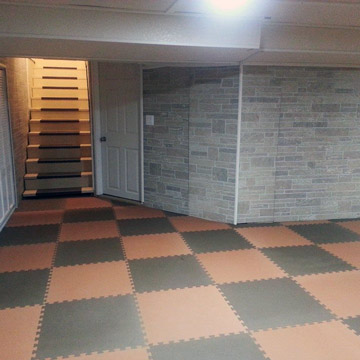 Basements can be modeled for a huge variety of purposes, from an entertainment room to a storage room. Basement rooms also make a particularly awesome place for kids to let loose, play hard, and just be kids.
What makes a basement so great for a kid's play room or bedroom?
First of all, basements provide plenty of space for kiddos to run around and play in. No need to worry about a child crashing into the bookcase or the china set; basements can be set up to be a worry free space no matter how rowdy things get. Because basements are typically out of the main throughway of the house, kids can make bigger messes without it being a huge bother. Even better, when it comes from the basement, all the kids racket will be less likely to travel through the rest of the house.
Creating a kid-friendly basement doesn't have to be a huge hassle or financial burden. Choosing the right flooring is a significant step into creating a space that is safe and inviting for kids to play in. One can transform a dark, dingy space into an amazing place to play just by installing basement floor matting.
To make the process even easier, here's a list of the top 5 basement floors for kids for both permanent and temporary basement flooring situations. Each pick comes with a description as to what makes it an excellent flooring for basements. Check it out.
1. 5/8 Inch Foam Kids Basement Flooring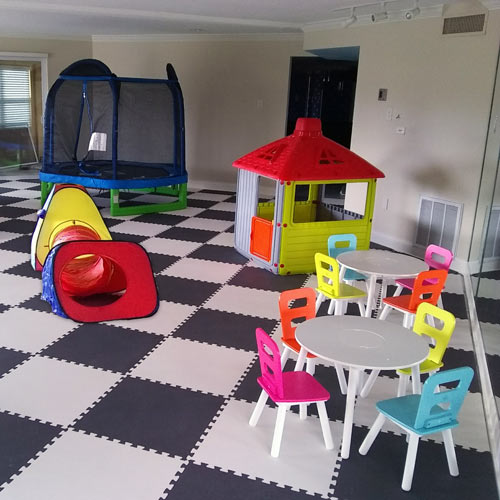 Foam Floor Mats 5/8 Premium will transform your basement into a soft, protected area that is fully equipped to handle all of the energy of your kiddos. This padded flooring for basements is made of high-quality ethylene-vinyl acetate (EVA) foam, which provides cushion, shock-absorption and insulation. Tiles are comfortable and soft to lay on, stand on and even get rowdy on.
EVA foam blocks moisture from seeping into tiles. Mold and other potentially-harmful bacteria cannot penetrate tiles. One side of the tile is textured with a scuff-resistant thatch design, while the other is smooth. Both sides are slip resistant. The reversibility of the tiles is just one way this basement foam flooring provides creative freedom. This basement floor matting comes in 15 different vibrant colors, which yields the potential for any kind of fun pattern you can come up with. Installing tiles is even easier than choosing from all those colors; just places tiles side by side and they will attach with a seamless interlocking connection. Each temporary basement flooring tile is 2x2 feet in size, so they're easy to handle and move around if needed. But just because they can move easily doesn't mean they need to.
2. 1/2 Inch Foam Temporary Basement Flooring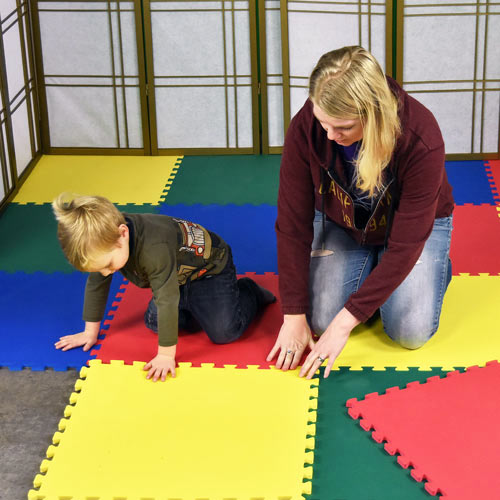 Play Mats Foam Puzzle Tiles are another one of Greatmats' most popular foam flooring for basements and for good reason. At 1/2 inch thick, these EVA foam tiles provide cushion and comfort perfect for kids at play. Play Mat Puzzle Tiles are one of the most economical padded flooring for temporary basement flooring . They come in packs of four differently colored tiles (red, green, blue and yellow) for a fun and energized aesthetic.
Like the above tiles, Play Mats Foam Puzzle Tiles connect together with an universal interlocking system. Installation is simple enough that you could even let your child do the job. Tiles will make your life easier with the fact they are waterproof, stain-resistant and easy to clean. Do keep in mind that furniture can be used on foam products, but indentations can occur. Use furniture coasters to help keep indentations from happening.
3. Thick Foam Kids Flooring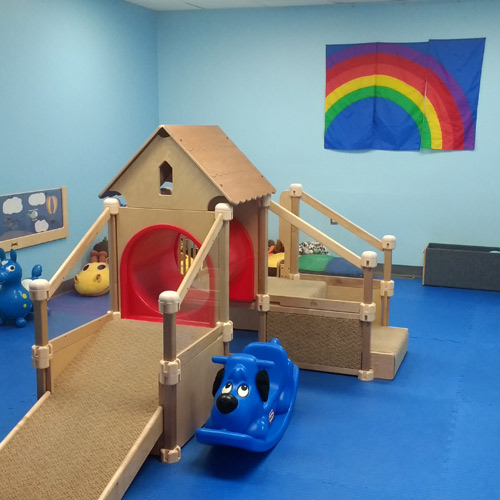 Indoor Playground Foam Tiles provide the next level of durability and safety in padded flooring for basements. Also constructed of EVA foam, these 1 1/2-inch thick foam tiles are designed to protect kiddos when accidents happen. The interlocking tiles are professionally rated to handle 4-foot falls without serious head injury. Further, this foam flooring for basements features a no-burn surface, so kids can roughhouse on the floor all they want without the risk of a floor burn.
The tiles are non-absorbent and waterproof, and all it takes to clean Indoor Playground Foam Tiles is a damp mop. Each temporary basement flooring foam tile is 1 x 1 meter in size, and they are available in five different colors via reversible tiles: blue and red, green and grey, or grey and black. Tiles also come with 4 border strips for finished edges on island installations. For wall-wall installations, one can simply cut the foam tiles with a sharp utility knife to fit any size or shaped room.
4. Best Temporary Basement Flooring For Basements With Moisture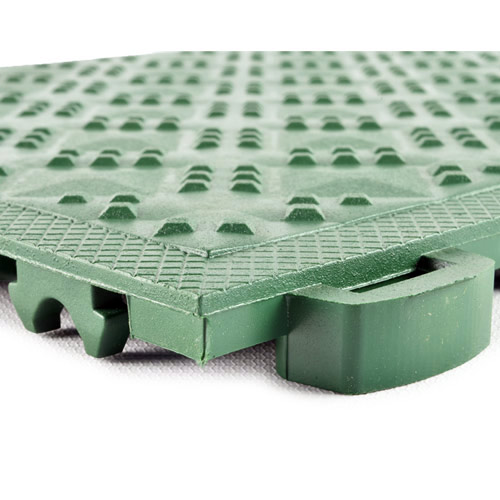 Ergo Matta CushionTred Solid tiles make an excellent basement playground floor. Made of 100 percent recycled rubber and PVC plastic, tiles are hardwearing and long-lasting. At the same time, tiles are soft, supportive and ergonomic. With a diamond tread non-slip surface, tiles minimize worry of trips and falls.
Moisture can be a constant foe in basements, but Ergo Matta tiles are an excellent choice for basements that are particularly prone to high levels of moisture. These temporary basement flooring tiles are raised, so air can flow beneath flooring and moisture can easily evaporate. Tiles connect together with a locking lug system that provides long-term stability in the floor. Ergo Matta CushionTred tiles come in eight different fun colors. Their durable nature also makes the excellent for permanent installations while they carry a five-year warranty.
5. Roll Out Temporary Basement Flooring
If you're looking for padded flooring for basements that can easily be rolled up and put away, Greatmats' Home Cheer Floors are certain to do the trick. Cheer floors are made with premium foam bonded to a carpet surface. Home cheer floors may not seem like the most obvious option for a kids room. However, because this design is specifically designed for safety under tumbling, this foam flooring for temporary basement flooring installations is a great choice for protecting kiddos from accidents.
Home cheer floors come in a variety of colors, thicknesses and sizes so you can choose what works best in your home. This type of basement floor matting is lightweight and convenient to roll up, which makes them extremely portable. Bring the flooring to grandma's or to a friend's house for an easily-transportable, safe play zone.
Check Customer Product Reviews
Check out reviews for Greatmats' padded flooring for basements; customers consistently give the above products a 5-star rating. If you have any questions, Greatmats' friendly customer service is ready to serve.