Jiu Jitsu Mats Interlocking 1-1/4 Inch x 1x1 Meter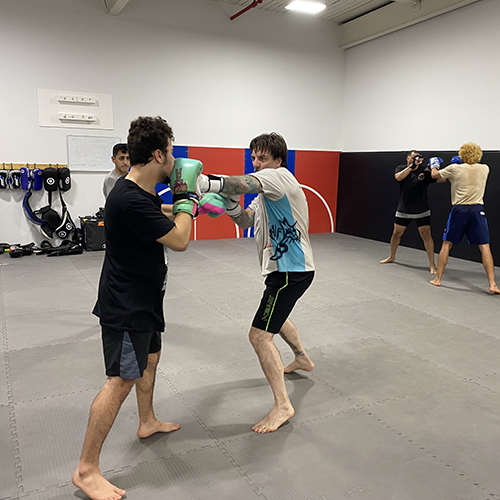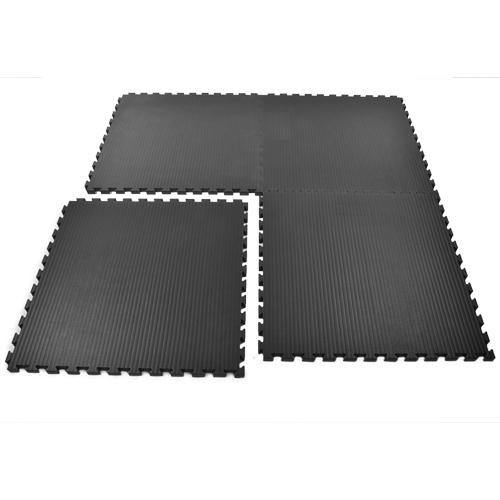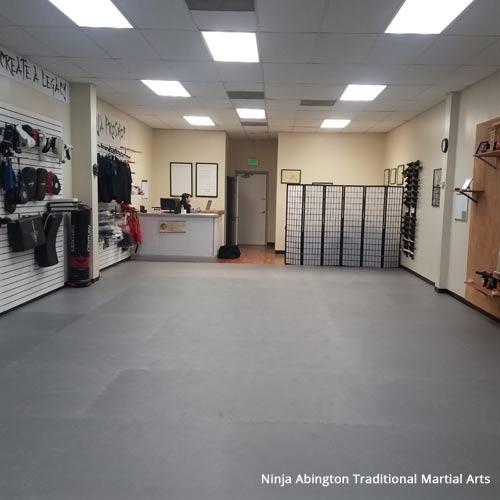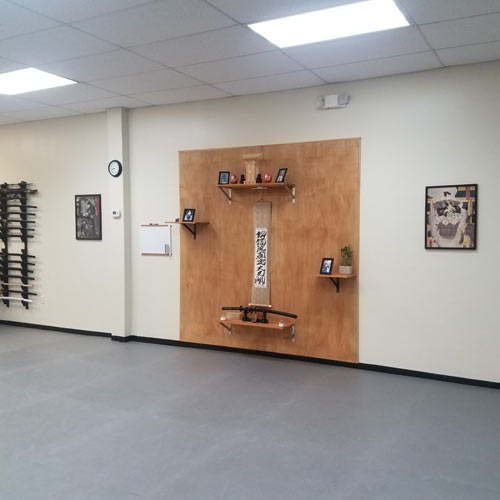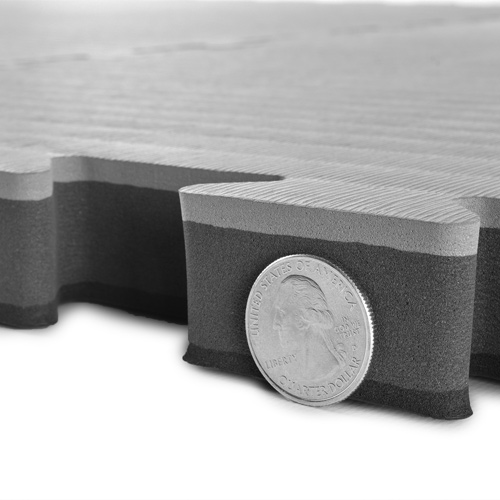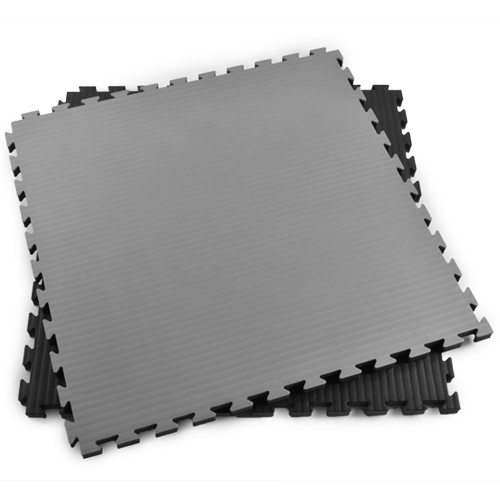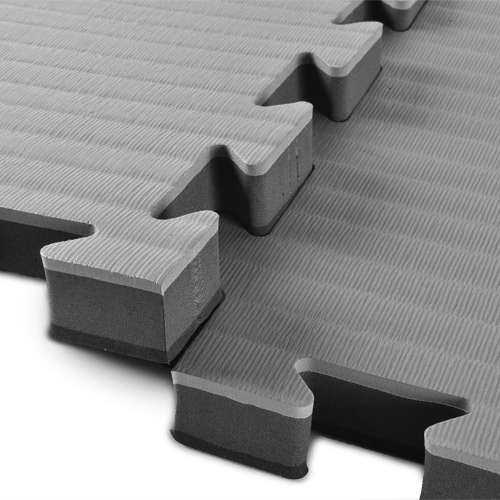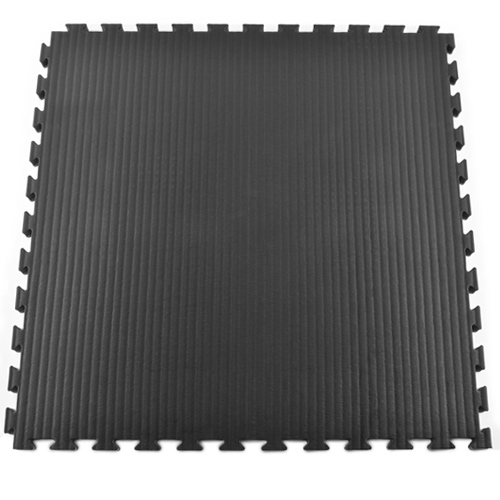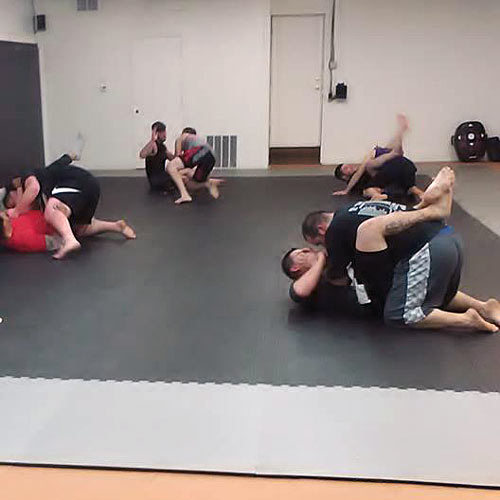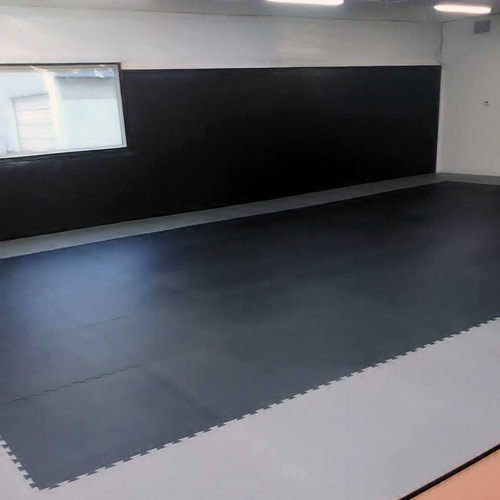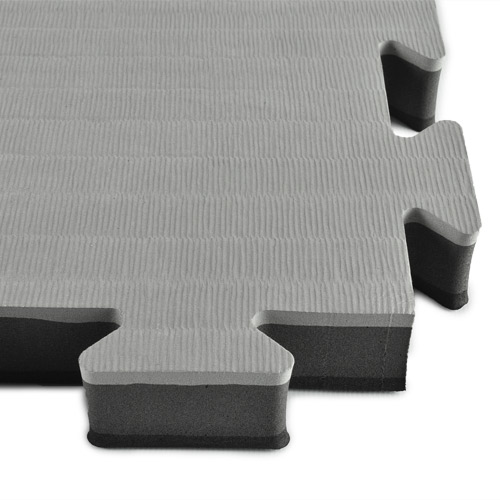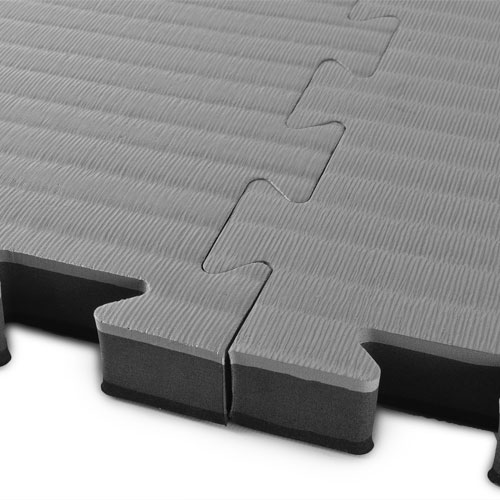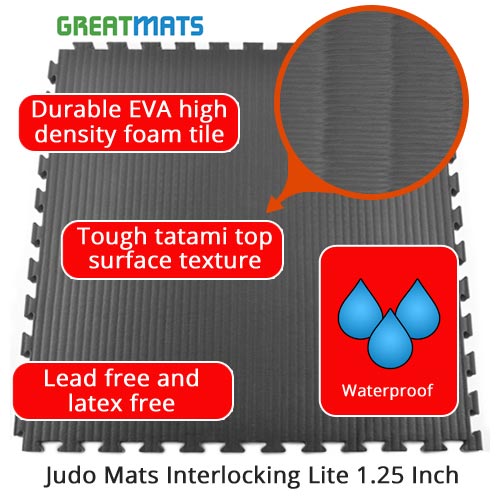 Tough no-skin burn tatami top surface texture
Easy DIY Installation with tight holding interlocks
Waterproof for easy cleaning and disinfecting
$23.95
/tile
(You Save 30%)
(40 Reviews )
Ships Out: Estimate 1-3 Working Days

Black/Gray
How Much Flooring Do I Need?
VIDEOS
TOP FEATURES
Tough no-skin burn tatami top surface texture
Easy DIY Installation with tight holding interlocks
Waterproof for easy cleaning and disinfecting
Four border strips per tile, non beveled
Lead free and latex free
Reversible and double color
Firm EVA foam resists sinking at seams
Great for ground work and grappling
Use Types
Judo Training, Martial Arts Studios, BJJ Training, Martial Arts Floor Tiles, Home Judo Floors
Durable mats for Jiu Jitsu and MMA, Interlocking BJJ and Jiu Jitsu floor mats.
The Jiu Jitsu Mats Interlocking 1-1/4 Inch x 1x1 Meter product offers an interlocking professional jiu jitsu mat designed for ground work training in several martial arts disciplines.
When working on martial arts skill development for Judo, MMA or Jiu Jitsu, the tatami surface texture on these economy bjj mats is important. With the tatami surface, students will not suffer floor burns. Staying injury-free allows for longer and more intense training sessions.

Each of the 1 x 1 meter jiu jitsu mats for sale are reversible, enhancing the value they yield. With a professional construction, the mats provide shock absorbing properties for all martial arts groundwork and workouts.


High Density Jiu Jitsu Mats

Count on our mat products to provide years of high-end performance. These durable 1.25-inch thick foam mats all include a warranty of 1 year. The materials in our martial arts flooring products will provide a safe, cushioned surface for both adult and youth students. For extra protection during throws, consider folding mats with 2 inches of thickness.

The durability in our EVA floor mats comes from closed cell EVA foam. This style of foam does not absorb water, ensuring a long life.

The jiu jitsu mats price for closed cell EVA foam is a bit higher than open cell foam, such as is found in carpet padding. But we always recommend closed cell foam over open cell in an athletic studio setting, because the closed cell tiles will not absorb odors, and they're easy to disinfect and clean.
Shock Absorbing Tatami Mats
For martial arts studios, having strong shock absorption properties in the flooring is important. Athletes will be able to work out longer without feeling fatigue in their leg and ankle joints when the Jiu Jitsu mat products have the proper level of cushioning.
Our Jiu Jitsu mats are appropriate for martial arts featuring a lot of groundwork, grappling, or throwing, because they have a Shore C material density rating of 35. These mats are a bit softer than mats with a higher Shore C rating of 50 or 55, which deliver a firmness level more appropriate for karate.
No-Burn Tatami Texture
The best tatami mats for barefoot workouts will feature a tatami texture. Our tatami surface puzzle mats provide a sure footing surface that's ideal for these workouts, while also eliminating the possibility of floor burns. This style of product is also great for MMA and grappling work, as the MMA puzzle mats will be extremely durable.
Don't worry about the tatami surface wearing off with these interlocking mat products, as the texture is molded into the tiles. In fact, we've designed the tatami surface to withstand street shoes. If boots or heavy shoes are allowed on the mats, some scuffing may occur, but this does not affect performance levels.
If heavy-duty foot traffic is a concern in the martial arts studio, consider interlocking mats that make use of a thatch texture surface. However, thatch mats are more commonly used for sports like boxing and taekwondo instead of Judo, jiu jitsu or wrestling.
MMA and Jiu Jitsu
For the martial arts studio that features multiple disciplines, our interlocking tatami mats work nicely for Jiu Jitsu or MMA workouts as well. Although our tatami puzzle mats do have some cushioning properties, they retain an appropriate level of firmness, giving athletes a sure footing, whether they're working with bare feet or shoes. Don't worry about sinking into the mat and rolling an ankle, either.
These 1.25-inch martial arts mats are a smart choice when performing throws or groundwork. The EVA foam floor mats have a nice level of fall protection, they have not undergone fall-height testing. Greatmats does offer MMA puzzle mats that have a thickness measurement of 1 5/8 inches, which delivers a fall-height rating of up to 4 feet. The extra thickness in these Jiujitsu mats delivers a nice level of additional cushioning and padding.
For disciplines that will involve hard throws, we'd recommend Judo crash mats, folding mats of at least 2 inches in thickness, landing mats, or Pro MMA Smooth mats of at least 2 inches in thickness. Another option to install a foam roll underlayment beneath your entire tatami puzzle mat floor.
Beyond the martial arts studio, our customers love these interlocking wrestling mat tiles for use at home in play areas for children. The flooring gives kids a bit of cushioning during rough-housing or play time, but it's also easy to clean.
Interlocking Puzzle Design
When seeking an easy-to-install type of jiu jitsu training mats, the interlocking style works nicely. Each piece weighs a little more than 7 pounds, allowing one or two people to handle the installation. Here are some ideas to make the installation process go smoothly.
Start by aligning the mats in the same direction throughout the area where the flooring will be used. Then press the puzzle edges together, either with hand pressure. Aligning the tiles ahead of time will speed the installation process.
These mats work equally well in a wall-to-wall or island installation. For the island installation, use the border strips that ship with each mat tile. The skinny border edge pieces create the smooth edge desired in an island installation.
For a wall-to-wall installation, use the border edge pieces to create flat edges against two of the four walls in the room. For the other two walls, cut the foam tiles with a sharp utility knife and a straight edge, creating a finished edge along the wall.
We suggest leaving a 1/2-inch gap at the edge of the room in a wall-to-wall installation. This puzzle style of mat may expand a bit, depending on the levels of heat and humidity in the room. Should these tiles be exposed to direct sunlight for long periods of time, they may expand too.
Beyond ease of installation, our customers love these puzzle edge mats because they're easy to disassemble and move from location to location. No adhesive is required to assemble the flooring, meaning disassembly is an easy process. Some of our customers choose this easy-assembly flooring for trade shows for this reason.
Additionally, should an individual mat become damaged, just pull the mat out of the grid and replace it with another piece or flip the reversible damaged mat over and reinstall it if the puzzle edges line up properly.
Color Options for Jiu Jitsu Mats
Our reversible mats provide different colors on each side. With the black and gray mats, we've created the finished tatami surface on each side, making these mats perfect for martial arts. With the reversible design and color choices, some people will choose to create a pattern in the floor, such as checkerboarding.
Understand that even within the same batch of EVA mat tiles, individual mats may have slight color tone variations. This is a common occurrence when manufacturing interlocking EVA mats. We recommend mixing up all of the tiles in the order before installation to make the color seem more natural.
Greatmats offers a great value and mat price for these interlocking style mats at roughly $2.25 per square foot of flooring area.
Cleaning of Jiu Jitsu Mats
We recommend using a vacuum cleaner when performing routine cleaning on the Pro JiuJitsu Mats. Most customers have no problem with this process, but we suggest testing the vacuum cleaner on an extra tile or on an area of the floor that is out of the way before working on the entire floor. Occasionally, heavy-duty vacuums may damage the surface of the tile or cause scuffing.
Water spills are not a problem with our interlocking tatami mats, because they are waterproof. Use a dry towel to clean up water or sweat.
For small stains and spots, a small amount of Dawn dish soap works gently on the tiles. For more stubborn spots, we recommend using a diluted vinegar or diluted bleach directly on the surface of the tiles. Apply the solution with a soft scrub brush or a sponge.
Some customers will clean a large area of this flooring using a walk-behind cleaning machine. Again, test the machine on an out-of-the-way section of the flooring to ensure it won't cause damage.
Martial Arts Mats Tile Size Measurements
Here are the exact measurements of the individual tiles.
- Side to side with border strips attached, 41 by 41 inches
- Outside to outside of interlocking tabs, 40.25 by 40.25 inches
- Outside to inside of interlocking tabs, 39.375 by 39.375 inches
- Coverage per tile, 10.8 square feet
Occasionally, the tiles may not quite match these measurements because of expansion of the materials from heat or excessive humidity.
Maintenance
Product can be damp mopped with hot water. Test your vacuum before use.
Shipping
Ships via freight delivery shrink wrapped on pallets.
This Product Ships Freight Only.
Please review our shipping disclaimer.
ANSWERS
Product Questions:
Q: I'd like to center this mat in the middle of the garage. To that end, do I need ''border'' mats? Or is there a border segment? And how do I purchase the border elements? Will these mats stay in place on epoxy floors? Thanks!
A: Each tile is shipped with four border pieces that will create a finished edge; however, they are not beveled. Depending on the size of your installation, the tiles could potentially shift somewhat with side-to-side movement. Larger installations are more stable.
Q: Will these mats withstand use with shoes or boots?
A: Not so much, the top surface of this tile is designed for bare feet and soft shoes only.
Q: A lot of mat cleaners specify they are to be used on ''nonporous'' surfaces. Would those types of cleaners be appropriate on these mats, or is there a specific disinfectant that works best for these?
A: One safe disinfectant is diluted bleach or pine sol.
SPECIFICATIONS
| | |
| --- | --- |
| SKU# | GrappLite1.25 |
| In Stock | Yes |
| Product Type | Tile |
| Material Type | Foam |
| Product Edging | Interlocking |
| Thickness | 1-1/4 inch |
| Width | 3.30 feet |
| Length | 3.30 feet |
| SF per Item | 10.80 |
| Weight | 7.15 lbs |
| Packaging | Shrink Wrapped on Pallets |
| Number of Pieces per Package Type | 50 |
| Non Absorbent | Yes |
| Special Adhesives | No |
| Universal Interlock | No |
| Interlock Loss | 0.04 feet |
| Kid Safe | Yes |
| Material Hardness | 103 kgs/m3, 35 Shore C |
| Interlocking Connections | Yes |
| Made In | Taiwan |
| Surface Finish | Tatami |
| Surface Design | Solid color double sided |
| Installation Method | Interlocking, dry lay |
| UV Treated | No |
| Reversible | Yes |
| Border Strips Included | Yes |
| Manufacturer Warranty | 1 year limited |
HOW TO'S
RELATED PRODUCTS
RELATED BLOGS