Gym Mats 2 Inch x 5x10 Ft. V4 18 oz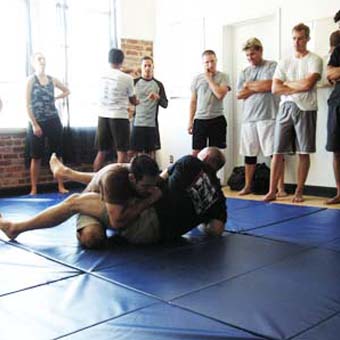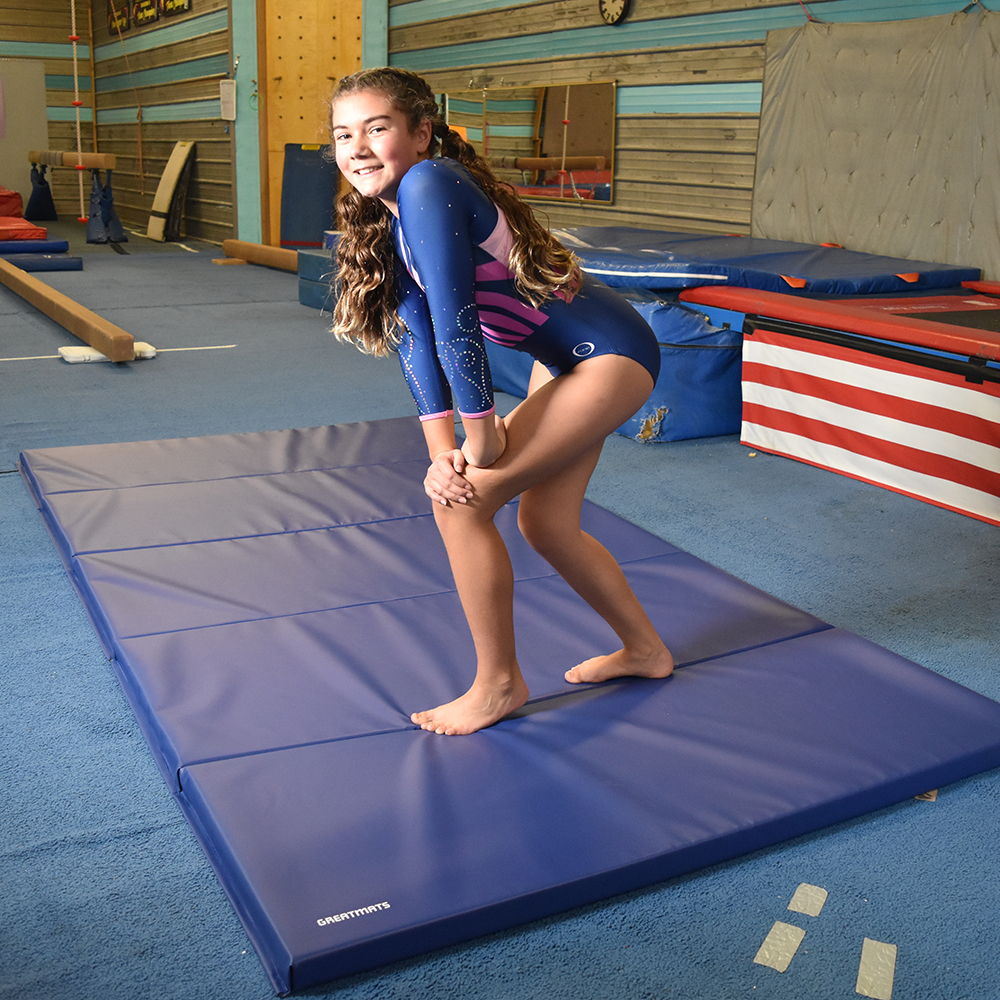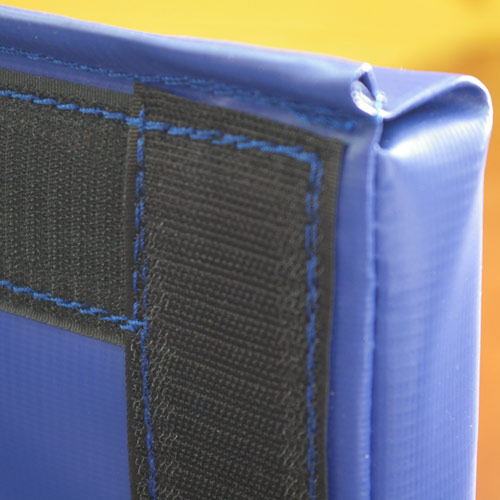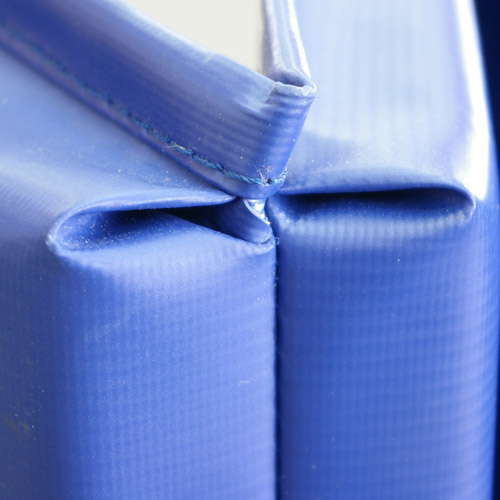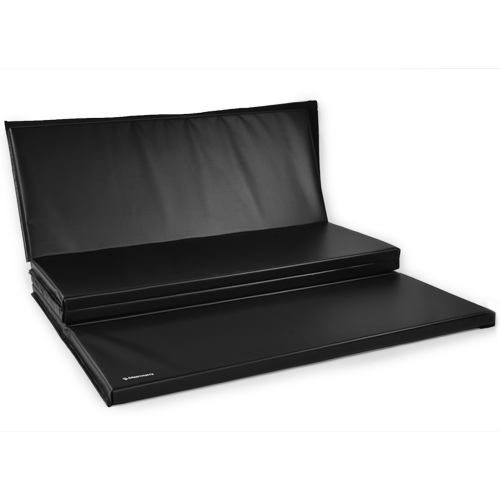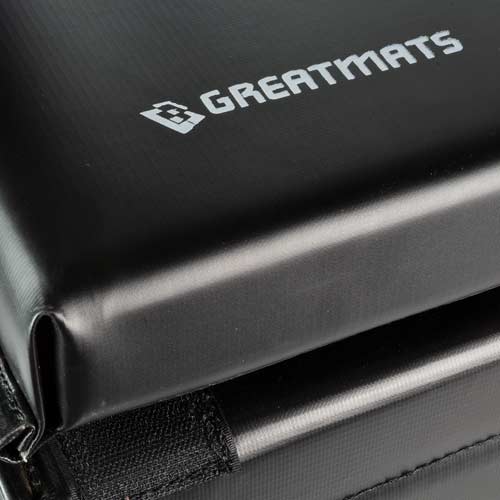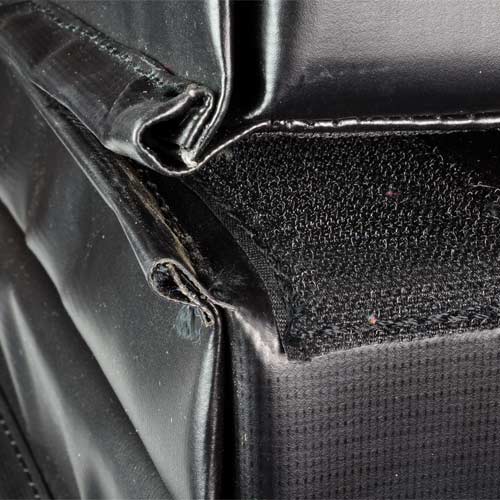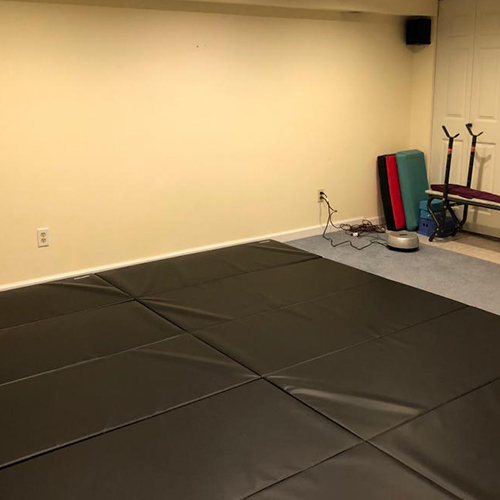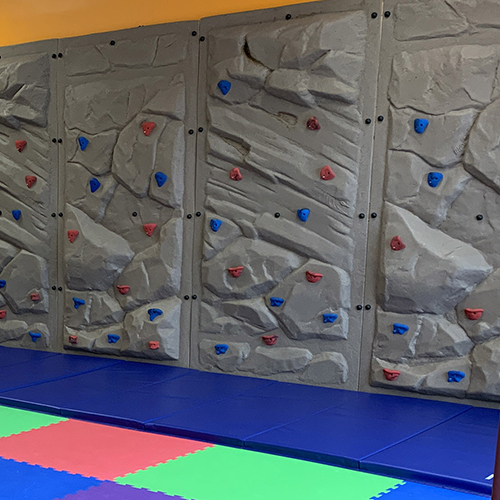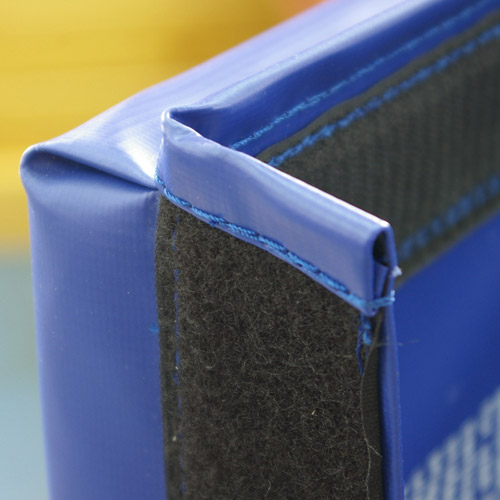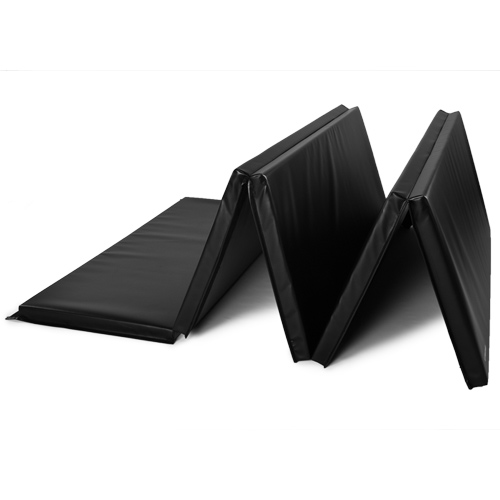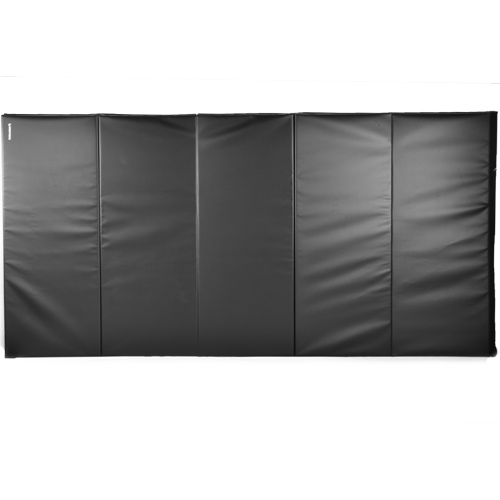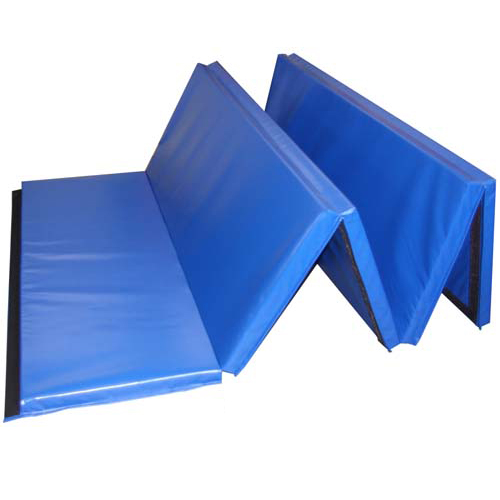 School quality manufacturing
2 inch wide hook and loop connectors on all 4 sides
Double stitched seams
$289.79
/mat
(You Save 31%)
(77 Reviews )
Ships Out: Estimate 1-3 Working Days
VIDEOS
5x10 Folding Gym Mats - 2 inch Thick Training and Exercise Mat
Martial Arts Mats - 5x10x2 Folding Gym Mat
Comparing Exercise Mats - Folding, Roll Out, Puzzle and Plyometric Exercise Flooring - Greatmats
Folding Gym Mats for Fitness Training - Exercise Mats
Comparing Home Workout Mats - Folding, Roll Out and Puzzle Mats
Gym Mats for Home Gymnastics, Tumbling and Cheerleading - Greatmats
Comparing Smooth MMA Mats - Puzzle, Folding & Traditional Mats
How to choose folding gym mats - Comparing Gymnastics Panel Mats
TOP FEATURES
School quality manufacturing
2 inch wide hook and loop connectors on all 4 sides
Double stitched seams
Durable 18 oz. vinyl cover
36 lbs. per mat
XPE high rebond foam core
Lead free and 6P compliant vinyl material
Folds for easy transport
Use Types
Gymnastics Training, Cheerleading Stunting, Tumbling, Home Exercises, Home Wrestling, Martial Arts Mats
5x10 Gym Mat, 5x10x2 Tumbling Mats, 5 x 10 Gymnastics Mat
Our Gym Mats 2 Inch x 5x10 Ft. V4 18 oz product provides the kind of strength and versatility that will work in either a gymnast studio or in homes, if desiring to give kids safe areas to perfect various moves they've learned in class. This 5x10 tumbling mat also is ideal for activities like judo, grappling, and general exercising. Because our folding MMA mats have such a large coverage area if completely laid flat, more than one person can use the 5x10 BJJ mats and jiu jitsu flooring simultaneously. As an added benefit, and to show off the model's versatile nature, the sections can be folded up, creating a smaller but thicker space to use as a landing area during tumbles or stunts.
Convenient and Versatile 5x10x2 Tumbling Mats


Our customers love these 5x10x2 tumbling mats because they offer amazing versatility and convenience. Among popular sizes of flooring, this 5x10 gymnastics mat ranks highly, covering 50 square feet, which yields plenty of different usage options for our folding mats. They are easy to move around and can be used in a multitude of types of workouts.

Cheerleading: Cheerleaders can develop many types of tumble moves and jumps by using these folding gym mats. With 2 inches of thickness in the 5x10x2 tumbling mats, cheerleaders will appreciate the soft landing areas. If looking to use these at schools with a cheer team, the fact that they collapse down to something equal to a 5x2 exercise mat makes them easy to store, which is important if the team must share an area for practicing with additional teams at school.

Gymnasts:

 Versus a 4x8x4 gymnastics mat, this product will allow gymnasts in studios to work out spread farther apart, reducing the chances of collision injuries. The 2" cushioned pads ensure they won't have to worry about suffering muscle fatigue or sore joints. The padding in our crash mats will keep the gymnasts fresh and ready for competitions, even after tough practice sessions. And after compressing the five sections so they all stack on top of each other, it results in cushionings that are 10 inches thick, which serves as a comfortable spot for landings for a gymnast working on dismounts.

Kids Play Room:

 With youngsters at the house who play rough, use the 5x10 wrestling mat to provide a soft spot on which to play. Ours will provide a good value, standing up to whatever kids can throw at it.

Martial Arts:

 Our folding mat is a perfect solution at a house or at the studio. There's optimal space for practicing throws and other moves. The vinyl covered foam will stand up to constant use, as it has an 18-ounce durability measurement.

Wrestlers:

 As wrestlers are learning new movements, holds, throws, and strategies, ours are a smart way to keep the athletes safe from bumps and bruises, as they have extra cushioning versus traditional designs and extra size versus 4x8 gym mats. The sturdy vinyls will stand up to workouts from athletes wearing wrestler shoes.

The foldable and stackable section design of this ensures it will work for whatever situation exists for a studio or home mat usage option. This gym mat has five panels that measure 2' by 5' apiece.

The vinyls fit around each section perfectly, ensuring the sections will remain connected under heavy stress, allowing use of the full 5x10x2 tumbling mats laid out flat for all kinds of activities.

If it's time to fold up a section and create a thicker cushion, the panels will fold accordion style. Additionally, collapsing them to store them or transport them to a new location is a smart idea.
Connecting Professional Gymnastics Mats for Sale
For those who need to cover larger sizes than what a 4x10x2 gymnastics mat design can provide, our bigger model features hook and loop connectors on four sides. This ensures connecting them can be done safely and easily, gaining more covered space than a single item can generate.
These are connectable either on the end or side. For example, if a coverage of 15 by 10 feet will be required, connect three individual gymnastic mats to make large workout areas.
Gymnastic and cheerleading coaches love the way these exercise mats go together in a hurry, creating runways. For making a tumbler pass that contains 40 feet of padding, connect four of the 5x10x2 tumbling mats to develop runways in no time.
Notice that these have a 4V designation. This means that a connection is available on any of the sides.
This differs from a style that has a V2 designation in the name, as it will only be suitable for making connections on two sides. This V2 works better for creating a long strip for runways, such as for a gymnast or cheerleader tumble pass. The 4V offers more versatility than the V2.
Because these have four perfectly straight edges, it's easy to line them up if looking to create connections between them. Never worry regarding the formation of unwanted gaps, thanks to the tight fit and straight lines.
Our 5x10x2 tumbling mats weigh 36 pounds apiece, which means that a single person can carry them if folded up. Two people also can carry these easily, standing at either end.
High Quality 5x10 Wrestling Mat
Trust the integrity of these, which carry a material density rating of 2 pounds per cubic foot, giving them an excellent mixture of cushioning and toughness. It has a 1-year limited warranty from the manufacturer, meaning our customers can count on the strong construction.
Additionally, reverse them if desired. If one becomes damaged or discolored, turn it over and continue using it. This feature means our gymnastics martial arts mat offers a longer lifespan, making it a great value.
Studios love the quality of materials we use for these. The PE foam core has plenty of bounce back capability, which ensures it will hold its shape well, even if used continuously in busy studios or residential settings.
The rugged 18-ounce vinyl cover will stand up to rough treatment during any sort of practices without suffering tears. The vinyls used with this product meet California state law Proposition 65 requirements, while offering 6P compliance. The materials are lead free as well.
The double stitching used on the side and edge is of the highest standards. If placing these under stress from multiple students landing on them and performing tumbler exercises on them, the stitching will ensure they will maintain their integrity.
These especially show off their toughness when mounted on the wall. This is a common plan in gymnasiums at schools, where padding is mounted to the wall to protect basketball players, for example. Or inside a small wrestle room at school, try placing them on the walls to maintain the safety for wrestlers who stumble or who are thrown by an opponent near the walls.
To mount it, just screw the external flange on the long side to a firing strip attached to the wall. Most people can perform this installation themselves without needing a professional contractor, which is a nice feature.
When ready to order these, select from black or blue colors. For questions regarding usage case options, please contact our helpful customer service team.
We also have some other thicknesses and sizes of these that may fit better. Just explain the plan to use them when you speak with the service representative, and we can recommend the perfect idea.
FAQ 5x10x2 Tumbling Mats Q&A
How much are 5x10x2 tumbling mats?
In calculating the final cost, pay attention to the overall thickness and durability of the materials in use. Some surplus wrestling mats suppliers may not pay full attention to the purity of the components, which could lead to tearing and premature failures. At Greatmats, we only source from trusted manufacturing sources, providing a lengthy lifespan and value. Expect to spend anywhere from $3 to $10 per square ft of coverage for our 5x10 wrestling mat.
What size tumbling mat should I get?
For tumblers, the longer the runway is in the orange gymnastics mat, the better. The tumbler needs a lot of room to make an approach run before performing the flips and skills on the gym floor mats. A 10 foot gymnastics mat for home doesn't have the length that provides the proper run up. The ability to securely add multiple pieces is one of the biggest advantages of our 5x10x2 tumbling mats. After securely connecting them, create any runway length desired. As another option, some will select
mat roll up gym flooring flexi roll
for cheer.
What is a home wrestling mat price?
For competition mats, you could pay $5 to $15 per sq. ft., as well as a hefty shipping fee, thanks to the extreme weight of them. At Greatmats, we offer a variety of pricing options, delivering costs similar to what you'd find from discount gym mats, while providing vastly superior quality. Our 5x10 wrestling mat is made for practice instead of competition, providing plenty of foam for cushioning if practicing holds and takedowns, and it's available for $4 to $8 per sq. foot. Even if selecting Velcro wrestling mats Hawaii shipping, we can come up with a reasonable cost to ship that our customers appreciate.
What is the standard size of a wrestling mat?
It depends on the level of competition. For Olympics and world tournaments, it's usually around 12x12 meters (about 40'). In NCAA matches, the dimensions are 42x42, while for high school matches, a common setup measures 38x38. For practices at clubs or at the house, though, a 20x20 wrestling mat for basement or a 5x10 wrestling mat works extremely well.
How often should wholesale wrestling mats be cleaned?
The local regulations schools or organizations may have regarding cleaning guidelines must be followed. However, as a general rule, they need to undergo a thorough cleaning daily and at the conclusion of every practice session. A solution consisting of 20 parts water and 1 part bleach should kill the majority of dangerous infectious on the anti microbial vinyl surface, including bacteria, fungi, and viruses.
Maintenance
Clean with hot water and a sponge. Do not soak in water.
Shipping
Ships in bags via ground service to your door, for larger orders product may ship freight delivery.
This Product Ships UPS Ground, FedEx Ground and/or Freight.
Please review our shipping disclaimer.
ANSWERS
Product Questions:
Q: What is white stain on mats when put down on concrete? How to remove.
A: You can clean the vinyl with common house hold dish soap and a sponge.
Q: Trying to figure out what thickness is appropriate for a level 5 (age 11) gymnast for indoor/outdoor tumble practice.
A: We would recommend to go with the 2 inch thickness in the size of folding mat that matches her activities.
Q: Would you recommend these for bjj and take down training?
A: Yes this 2 inch thich gym folding mat is designed for martial arts take down training.
Q: I have vinyl/synthetic hardwood flooring and my current puzzle mats often slide a lot. Will these mats have enough weight and friction to not slide on vinyl surfaces?
A: That depends on the activity performed on the mats. I would say that in general these gym folding mats are more grippy than interlocking foam tiles, maybe even more slick.
Q: Are the 2 inch wide connector strips that extend out from the mat only on each end of the mat? If the mats are placed side by side in the 5x10 vertical layout. How does the Velcro connect to each mat to keep the mats from separating?
A: The V4 in the name of this product means it has hook and loop connectors on all four sides, two sides have the 2 inch flap. The mats can be connected on all four sides.
Q: Do you send to Hawaii?
A: Yes, we do ship to Hawaii. Please reach out to a member of our sales team for assistance.