Gym Mats 2 Inch x 4x8 Ft. V4 18 oz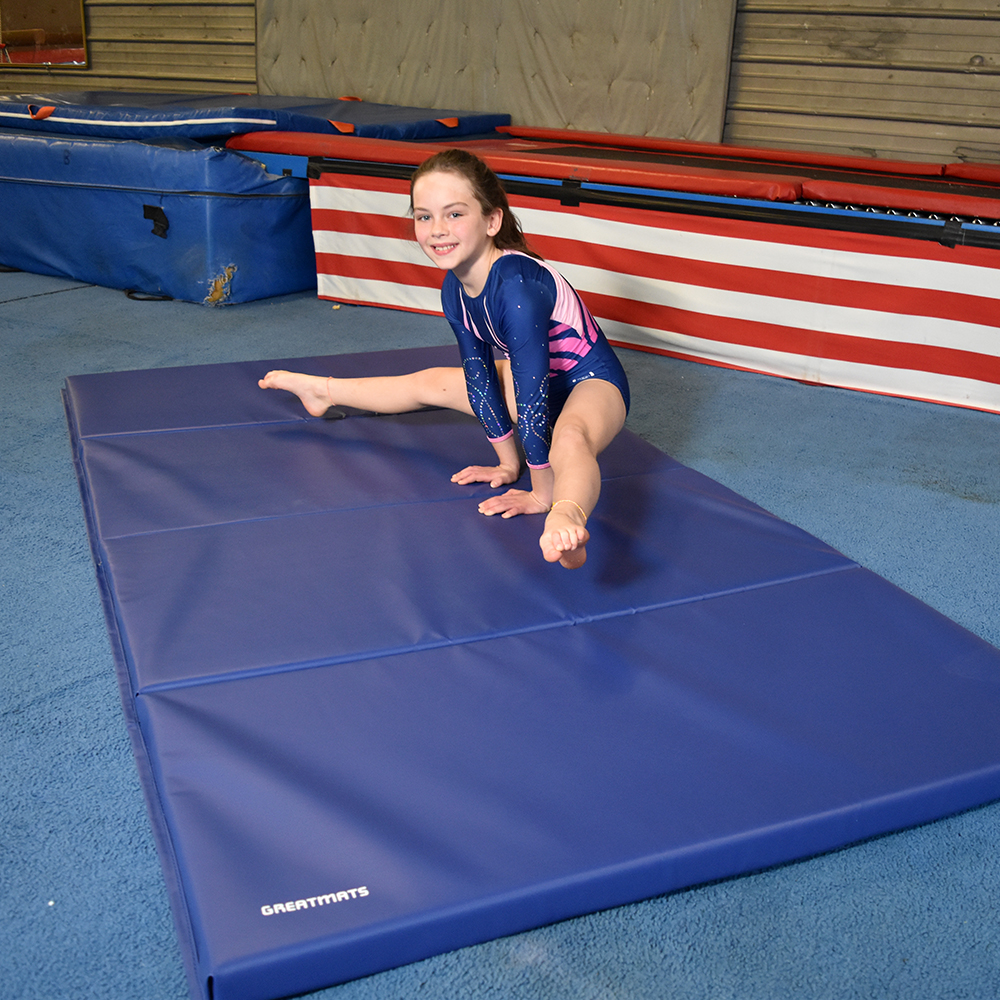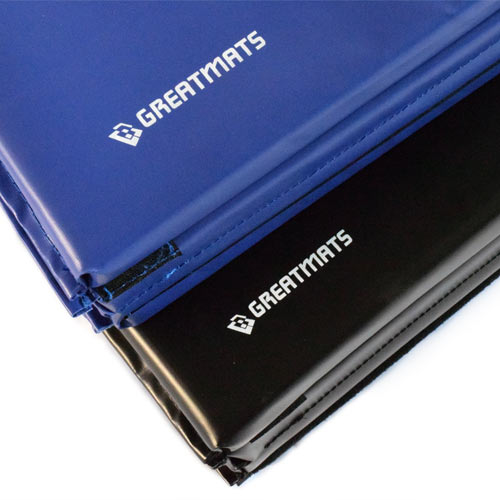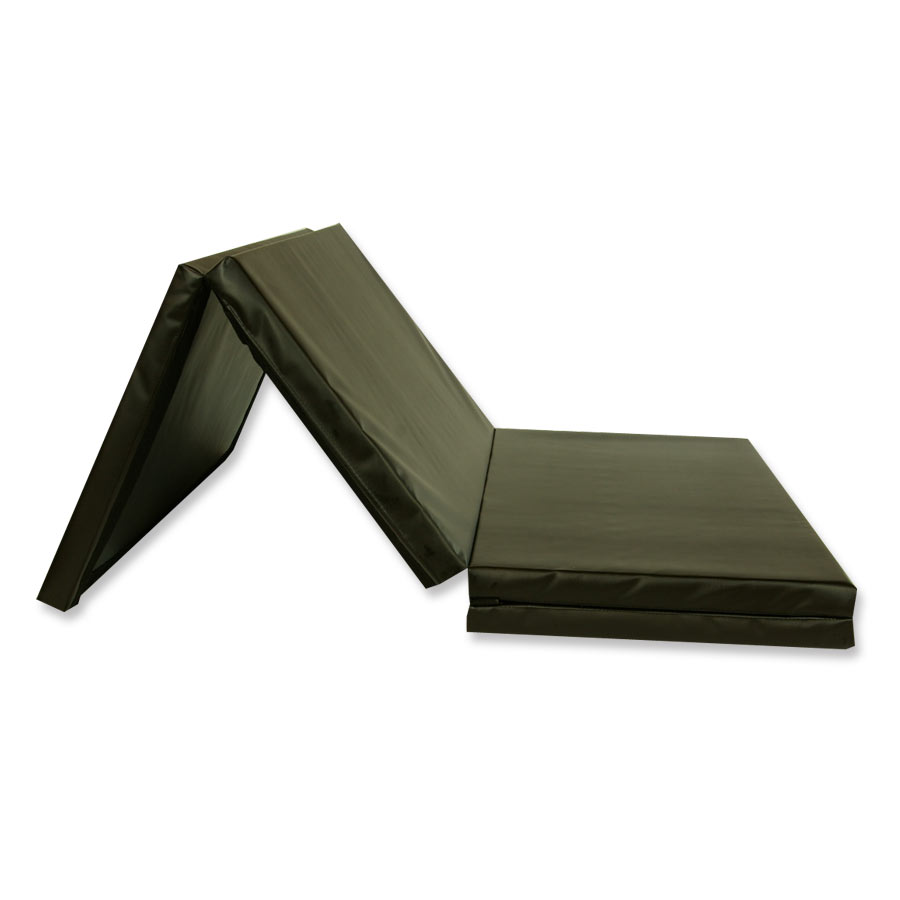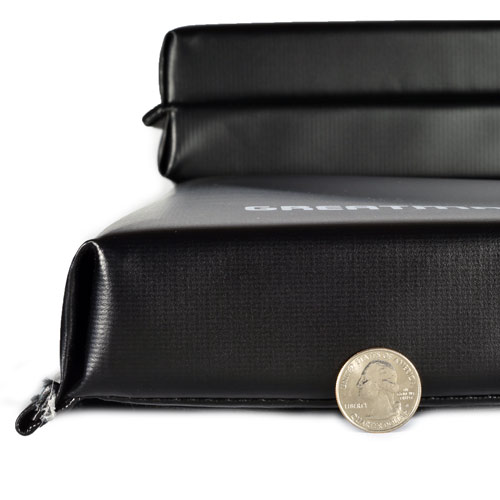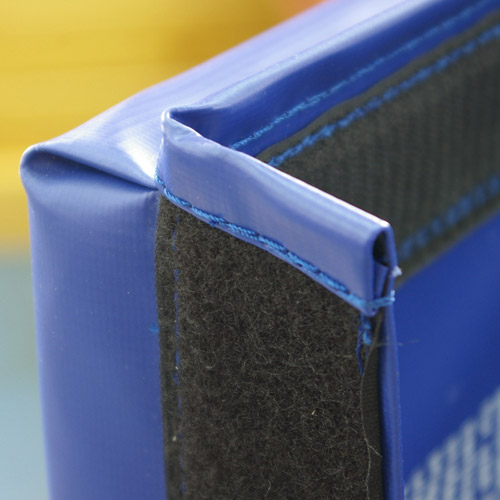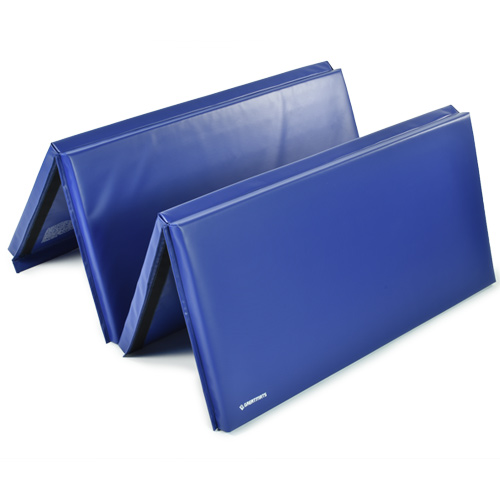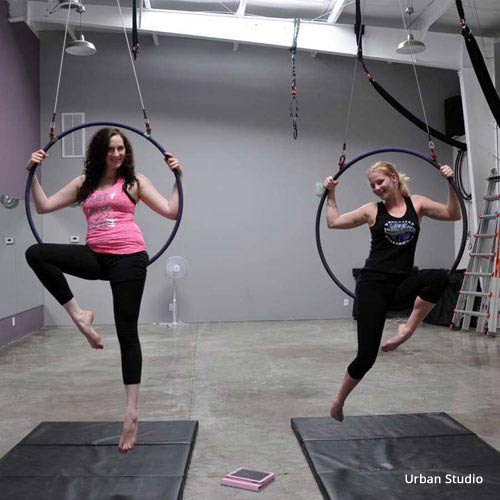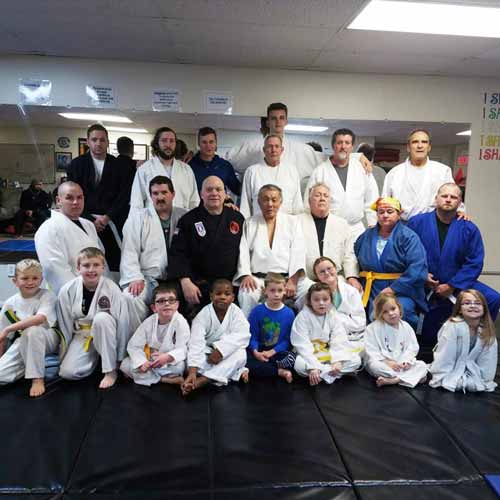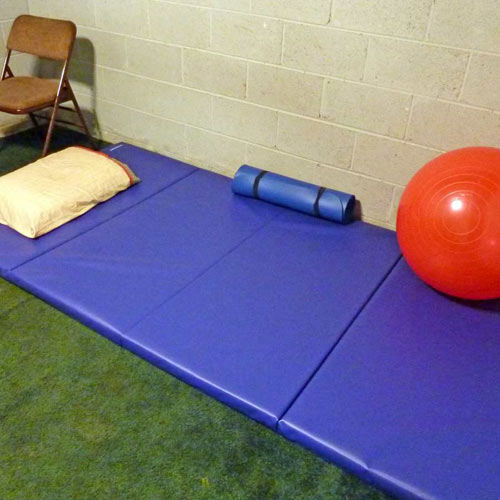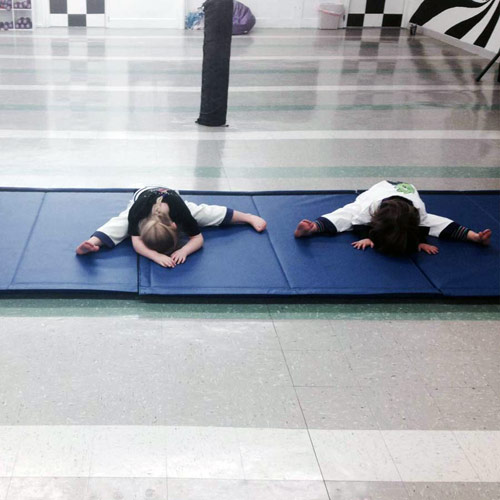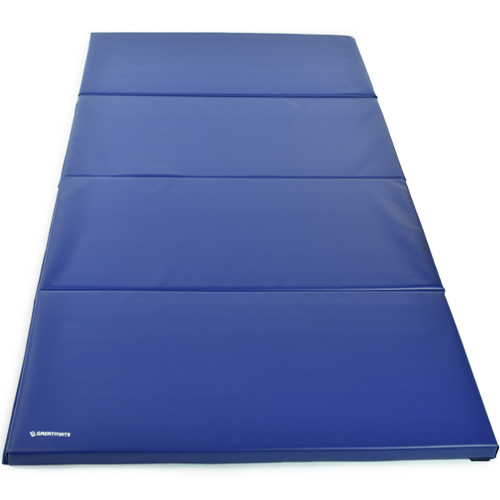 Commercial grade quality
2 inch wide hook and loop connectors on all 4 sides
Double stitched seams
$164.89
/mat
(You Save 29%)
(147 Reviews )
Ships Out: Estimate 1-3 Working Days
VIDEOS
4x8 Folding Gym Mat - 2 inches thick
Lieutenant Cripes Greatmats Story - Defensive Tactics Instructor
4x8 feet x 2 inch Gym Mats with Jessica Thompson of Catapult Movement
How to choose folding gym mats - Comparing Gymnastics Panel Mats
How to Install Garage Aikido Dojo Matting with Puzzle Mats and Panel Mats
Gymnastics Mats - Home Gym Mats - Tumbling Mats
Folding Gym Mats for Fitness Training - Exercise Mats
Comparing Home Workout Mats - Folding, Roll Out and Puzzle Mats
Back Tuck - Greatmats Gymnastics Training Tips With Northwood Gymnastics
TOP FEATURES
Commercial grade quality
2 inch wide hook and loop connectors on all 4 sides
Double stitched seams
Durable 18 oz. vinyl cover
Each mat weighs 19 lbs.
PE foam core
Lead free and 6P compliant vinyl material
Folds for easy transport
Use Types
Gymnastics Training, Cheerleading Stunting, Tumbling, Home Exercises, Home Wrestling, Martial Arts Mats
4x8 Gymnastics Mat, 4x8 Tumbling Mat, 4x8 Panel Mat
For a school, an athletic studio, and even in homes, finding versatility in the way in which athletic floorings can be used is a key point for customers. At Greatmats, our Gym Mats 2 Inch x 4x8 Ft. V4 18 oz will yield exactly the versatility needed for a variety of activities where padded softness is desired, making these gymnastic mats a great value. Our cheerleading tumbling mats are ideal for training for cheerleaders and gymnasts, for floor exercises, for wall pads, for martial art classes, for Pilates, and for a variety of other exercises in residential or commercial settings. The 4x8 gymnastics mat will last a long time, as it will stand up to repeated usage during longer practicing sessions.
Blue Gym Mats Fold Up Versatility


One of the top features in our 4x8 tumbling mat is its foldable design. It features four 2-foot wide accordion style panels for easy storage and transportation. With this design, it will create thicker, smaller layouts if more pads in a landing area are required, for example.

It measures 4' by 8' if completely unfolded. It consists of four different 4-by-2-foot segments, all of which are connected. Users can fold these segments on top of each other, creating a greater thickness level.

Use this 4x8 gym mat to fulfill a multitude of purposes inside the gymnasium, saving money versus buying individual pieces for each type of skill requirement.

These are manufactured using the highest quality of workmanship and materials, featuring a cross linked PE foam core. This blue gymnastics mat carries a 1-year limited manufacturer's warranty and a material density rating of 2 pounds per cubic foot to ensure longevity.

Our foldable options are hand crafted with extremely durable 18-ounce coated vinyls and double stitched seams. The blue gym mat selections feature a 2" hook and loop fastener strip on every side for a full attachment.

Ours has a 4V designation, which means it features loop and hook fasteners on the four sides. Choose 4V for attaching the 2 gym mats to together on the short or long sides.

V2 will have connectors on the two short sides, which simplifies creating a lengthy runway by connecting them on end.

The edges of these are straight, which makes connecting multiple units a simple process. There is no interlocking loss if connecting them.

Should a size beyond a 4x8 gymnastics mat be required, please contact our customer team, as we offer these in a variety of sizes. Just tell the customer service personnel the expected plan for using them, and we can help by homing in on just the right size.
4x8 Gymnastics Mat Use Cases
Softness and shock absorption create an excellent multi-purpose design in the 4x8x2" gymnastics mat for home use. It can be used to cushion an athlete from high impact activities, but it also has the comfort level to be used for floor exercise. We've compiled the 10 smartest reasons to order this model from Greatmats.
1. Martial Arts:
If performing disciplines where athletes will be falling to the ground, having a thicker pad on hand is a nice feature. Because these are easier to move around, simply place them exactly where they're needed to deliver the most protection.
2. Wrestlers:
If teaching wrestling moves to athletes, having extra cushionings beyond the traditional wrestling matting is a smart idea. These will be important in helping prevent bruises that could leave a wrestler unable to practice adequately for lengthy sessions.
3. Wall Padding:
These can be used on a wall by simply screwing the external flange on the long side of the 4x8 gymnastics mat to a firing strip attached to the walls. This is appropriate in school gymnasiums that are used for multiple purposes, as well as for judo studios or wrestling practice rooms to yield protection where an athlete could crash into walls.
4. General Exercise:
If the exercising routine involves a lot of jumping, having a comfortable padding available can help athletes avoid stress on their joints, allowing for exercising longer without pain.
5. Gymnasts:
Because of the high density and high quality foams we use in the padding in these, there are no worries about the foam inside the vinyl breaking down from repeated use, causing it to flatten and fail. Customers appreciate that these offer a versatile configuration for practicing a number of events, including tumble passes using floor mats.
6. Cheerleaders:
Cheerleading teams find these convenient because they are so easily transported and provide impressive impact absorption. Use these as landing areas or to lay out a tumble runway. They provide a nice cushion for practicing jumps, too, allowing the athlete to participate in practices for a longer period of time without causing significant stress on the ankle and knee joints.
7. Tumblers:
Even if a child isn't actively involved with teams yet, he or she can practice safely at the house with our kids gym mats for tumblers. These will survive repeated practices and will give youngsters a soft landing place as they're learning new skills.
8. Play Area:
If there are concerns with kids playing rough on hard floorings at the house, these are the perfect solution, as they'll prevent bumps and bruises if kids fall down. These have a puncture resistant outer shell that'll deliver safety and toughness for playing and rough use, making them an excellent selection for play areas.
9. Stage Props:
If drama students at school need to fall safely during a fight scene, for example, these cushioned pads will work great. Or use them for a theater group, as they're small enough when collapsed to store almost anywhere, and they're light enough to move wherever they're needed.
10. Easy Transportation:
Each weighs 22 pounds, so it can be moved between rooms in a house relatively easily. Additionally, if folded, it can drop down to a size of 4 by 2 feet, so a minimal amount of space in the closet is occupied when it's in storage. Moving these around a gymnast studio or at a cheerleading facility is a piece of cake too.
Tough Blue Gymnastics Mat
The rugged 18-ounce vinyl will be tough enough to stand up to dozens of use cases. It will remain resistant to tears. The vinyls used with this product are 6P compliant for Phthalates and lead-free. This product meets California state law Proposition 65 requirements.
If a tear or any damage on the surfaces appears, flip it to the opposite side. Having reversible professional gymnastics mats for home gym use will be very convenient and will give this a greater value and the longest possible lifespan versus one that is not reversible.
Matting and protective equipment are never 100% effective at eliminating or reducing all injuries. These are not fail safe. Nothing can substitute for proper instructions, spotting, and good common sense in the teaching of gymnasts.
Crashing to the softer flooring on the head or in an out of control position still can result in injuries, regardless of the surface pad style in use.
The surface of the 4x8 gymnastics mat is smooth, which makes it comfortable to use with bare feet.
Ours are available in several thicknesses and colors to match multiple usage requirements. They are available in popular colors and sizes. We are offering these in black and blue gymnastics mat models. These will look great in schools or athletic studios.
However, if another color or thickness of the tumbling mat for home is desired, just call our customer help team to see about the options for ordering.
FAQ 4x8 Gymnastics Mat
How thick should a blue gymnastics mat be?
It depends on the planned functions. Some skills need more thicknesses, which is why our product is so valuable. When it is completely laid flat, it encompasses 32 sq. ft. with a 2 inch mat cushioning. But after it is folded in half, it changes the coverage area to 16 square feet with now 4" of cushioning. After the sections are completely folded upon themselves, this 4x8 gymnastics mat becomes 4x2 and 8" thick. This is versatile and perfect for studios or for residential use where there may not be the budget or space to have numerous different individual models in varying thicknesses for different activities.
How do you clean a 4x8 gymnastics mat?
Easily clean it with hot water and a sponge. However, do not soak it in water, as its material is partially absorbent. Additionally, we sell mats with a zipper so you can clean or change the foam as required.
How much do folding gym mats cost?
The final cost for mat gymnastic products will depend in large part on the type of materials in use in both the core and in the external vinyls. Greatmats takes care to only source our products from trusted manufacturers, ensuring we deliver only those that provide the desired results for years. If looking at folding panel mats, expect to pay between $3 and $10 per square foot of coverage. Thickness of the products will play a key role in the final price as well. With cheap folding gymnastics mats for sale from competing companies, the integrity could fail if placed under stress, leading to tearing and unwanted punctures.
What is the best exercise mat to use?
Blue mats are outstanding for all kinds of exercising sessions, providing a good mix of durability and cushioning. For those who need a firmer surface, such as for yoga or Pilates workouts, our
Roll Out 5x10 Ft
is a terrific selection. On the other end of the spectrum, a gymnastics crash mat will be extremely thick, yielding maximum cushion in a 4x8 gymnastics mat, such as our
4x8x4 gymnastics mat
.
What are the best gymnastics mats to buy?
Think about the use case expected for the blue gymnastics mat. A blue mat may work especially well if it can fold up or roll up, making it easier to store in a closet. These are versatile for easy carrying and storage. In a pro studio, a gymnastics tumbling mat designed for schools, clubs, camps, teams, or individual use may be the better selection. This should have a vinyl covering with double stitching in the carrying handles, so it can be hand carried around the gymnasium.
Maintenance
Clean with hot water and a sponge. Do not soak in water.
Shipping
Ships via ground service to your door. Larger orders may ship on pallets via common carrier freight delivery.
This Product Ships UPS Ground, FedEx Ground and/or Freight.
Please review our shipping disclaimer.
ANSWERS
Product Questions:
Q: Can you print a custom logo on these mats?
A: Yes this is possible, please contact customer service.
Q: What is the best size for folding martial arts mats?
A: That would depend on the size area you would like to cover. The thickness would depend on skill level.
Q: Could this be used under a 4x8' climbing wall? We want to install a 4'high wall for our granddaughter (age 2) and have a good mat underneath. Please advise. Thanks. S
A: These mats are not fall height rated but will prevent bumps and bruises. We do have interlocking 2x2 foam tiles that are fall height rated for 4 ft here: https://www.greatmats.com/products/home-grappling-mats.php?q=hmma
Q: when folded up for storage is there a carry handle?
A: While these mats do not have a carry handle, they are lightweight enough to be handled comfortably by most individuals.
Q: Do you ship to Hawaii? If so, how much would s/h fees be?
A: Please reach out to a member of our sales team to obtain a quote for this. We can be reached at 877-822-6622.
Q: So you make custom size gym mats
A: All custom orders require speaking with one of our representatives at 877-822-6622. Thanks.