Pro Taekwondo Martial Arts Mats 20 mm x 1x1 Meter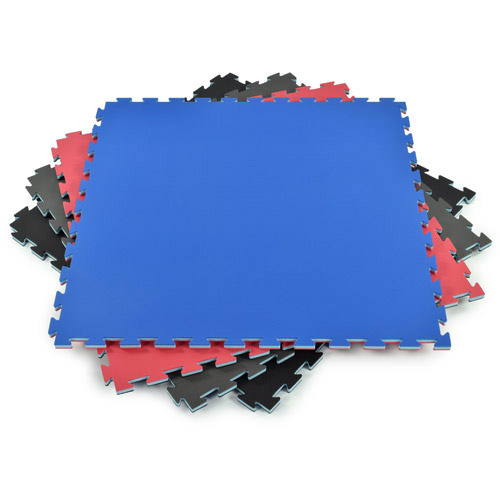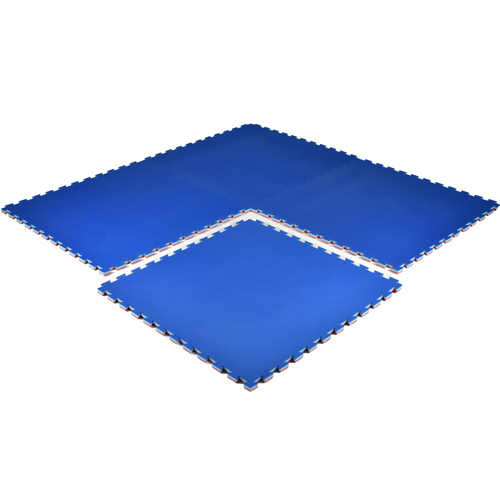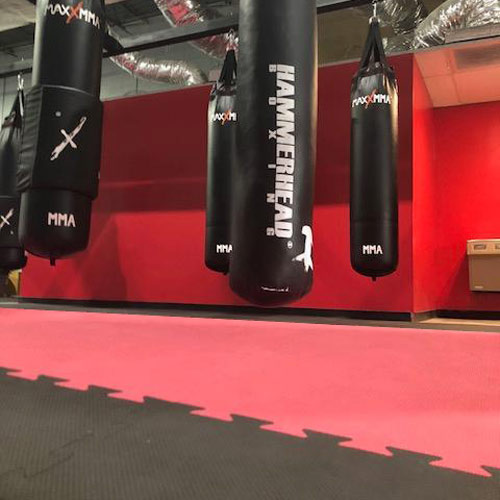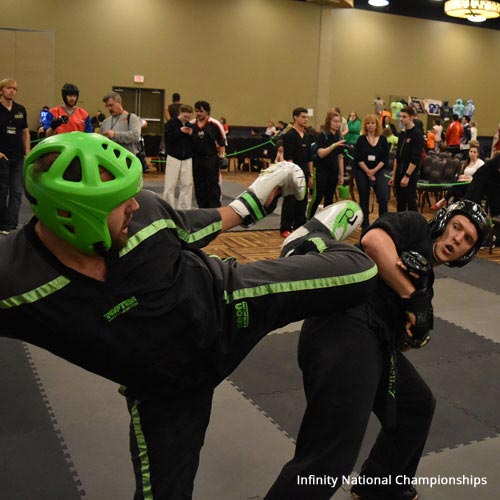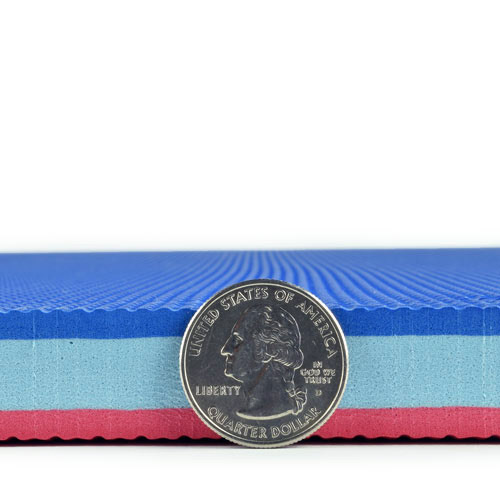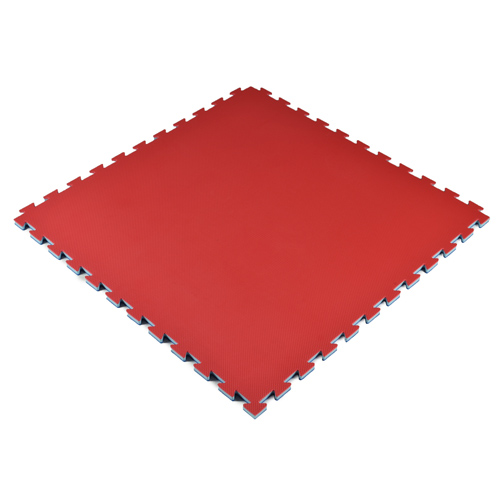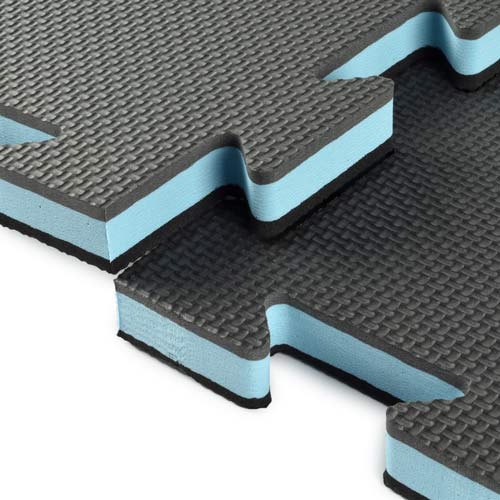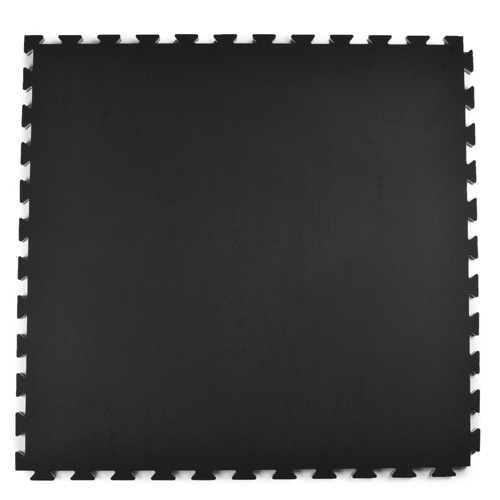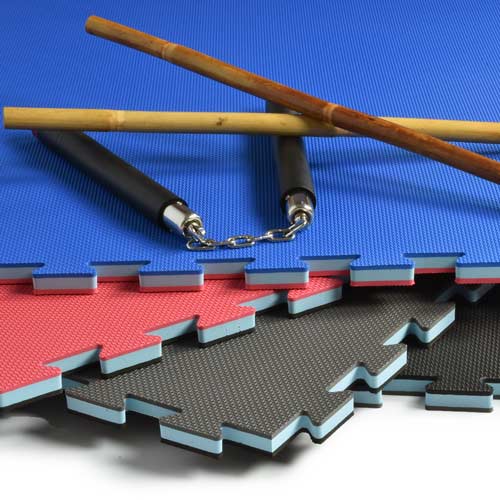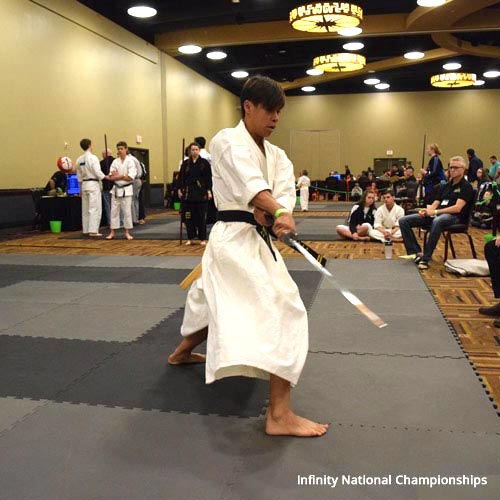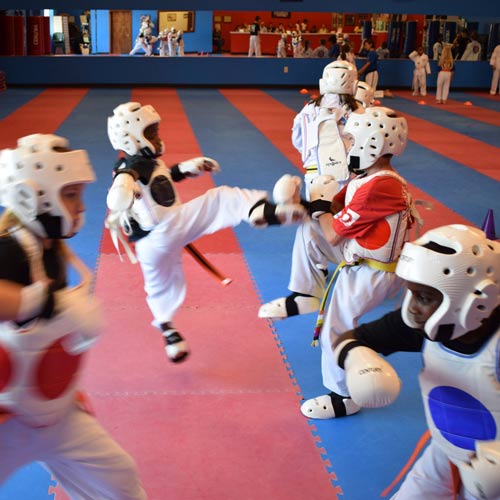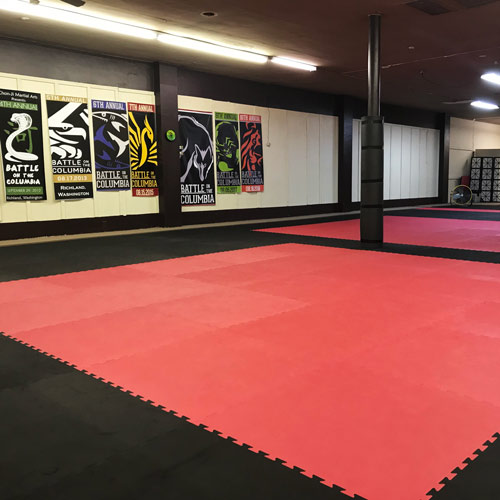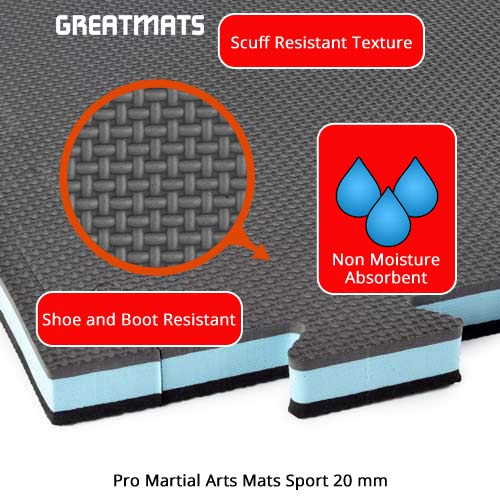 Excellent for Martial Arts tournaments and dojos
Double color and reversible with thatch texture on both sides
Scuff resistant for use with boots and shoes
$18.63
/tile
(You Save 20%)
(199 Reviews )
Ships Out: Estimate 1-3 Working Days

Red/Blue

Black/Red

Black/Gray
How Much Flooring Do I Need?
VIDEOS
Pro Taekwondo Martial Arts Mats - EVA Puzzle Mats
How to install 1x1 meter interlocking foam mats and tiles
Puzzle Mats for Taekwondo and Krav Maga at Triumph Martial Arts
Martial Arts Interlocking Mats: Pro Taekwondo Foam Floor Tiles
How to Cut Foam Mats in 4 Easy Steps - Greatmats
Comparing Professional Martial Arts Interlocking Foam Mats - Puzzle Mats
2019 Infinity National Championships
Tactical Hapkido Alliances Barry Rodemaker on Greatmats
Badger State Games Martial Arts - Winter 2018
Greatmats 20mm Martial Arts Mats at Valor Academy of Martial Arts
TOP FEATURES
Excellent for Martial Arts tournaments and dojos
Double color and reversible with thatch texture on both sides
Scuff resistant for use with boots and shoes
Fast easy DIY installation with tight fitting interlocks
Firm enough for quick movements and jumps
Cushioned for safety
Lead and latex free waterproof EVA foam
Meets class 2 fire rating - for where sprinklers are present
Use Types
Taekwondo Flooring, Martial Arts Studios, Basement Flooring, Taekwondo Mats
Durable taekwondo mats, Karate martial arts mats sale, Tae kwon do floor mats
Our 20 mm Pro Taekwondo Martial Arts Mats 20 mm x 1x1 Meter provide affordable options for professional dojo, martial art, and TKD studios. As a portable taekwondo mat flooring system, these last for years of use and enjoyment.
Our taekwondo puzzle mats offer affordability as well as durability over time. These can be used with shoes, and they feature a durable thatched surface texture that is resistant to scuffing. Because they can be used in multiple use cases and for many years, these offer a great value, outperforming used martial arts mats.


Top 6 Benefits of Taekwondo Mats for Sale

1. Cushioning and safety from falls.
2. Comfortable and durable surface for working out with athletic footwear or bare feet.
3. Allowing foot traffic and equipment on the mats.
4. Multiple room layouts are possible.
5. Safe and non-absorbent materials in the mats.
6. Multiple color and design options available.

These tae kwon do mats interlock together with puzzled edges. The high quality EVA foam material has a density of 103 kgs/m3 and a Shore C hardness rating of 40-45, which results in professional level floorings for TKD training halls, multipurpose athletic installations, and large commercial kids play areas.

Cushioning

Each 20mm tile contains a soft core in the middle. This allows a student to remain safe if falling on these, yielding just the right amount of cushion to avoid injury. They provide the ability to rebound from impacts, and these have the protection the student needs.

Additionally, the karate mat works perfectly for spreading the pressure during a fall. It decreases the pain from the fall by spreading the energy of the impact across them.

Students will run a lower risk of suffering joint injuries or other problems that are common if working out on hard surfaces. By reducing pressure and strains on the joints, these are great mats for keeping the body fresher both during and after long trainings.

Comfortable and Durable Surfaces

Those seeking long lasting toughness can appreciate the texture of this foam floor, which resides at the top of the market in terms of durability.

It has a thatch pattern on top, which is resistant to footwear. Even if students will be training wearing athletic shoes, this withstands the intensity of these sessions. These gym mats perform well for military and police tactical training and boxing gyms too, where participants are using shoes or boots.

Ultimately, these are of a high enough quality and are comfortable enough to serve in basement layouts.

Allowing Frequent Use

They are easy to install over a hard and flat area, and they'll stand up to foot traffic, exercise equipment, and heavy items.

If indents form after placing hefty weighted items on them, in most cases the indents disappear in the same amount of time they took to form. (However, in cases where furniture or equipment remains in place for extended periods, some indents may become permanent.)

Multiple Room Layouts

Made of high density closed cell EVA foams, these taekwondo mat dimensions are 40 by 40 inches. The shape of the edges simplifies the install process of the interlocking MMA mats or aikido or BJJ flooring, whether seeking a permanent or a temp solution.

They must be facing in the same direction for the interlocking foam tiles to fit together.

The taekwondo mat size is manageable for installation purposes. Yet, they are large enough to reduce installation time. The taekwondo competition mat size weighs just six pounds.

Because of the way the taekwondo mats work, no adhesives are needed during the dry lay, which provides a great feature for those seeking a temporary taekwondo flooring solution. Each tile locks together tightly with no gapping between the taekwondo floor mats, which provides durability for more permanent floorings. There are no worries about a student tripping over seams either, thanks to the tight fit.

By offering four border strips per tile, it can become a finished edge for island installations. To cut them to allow for a tight to the wall installation, a sharp utility knife makes the cuts easily. Use a long straight edge when cutting to ensure a straight cut.

Leave an approximately 1/2 inch gap around the perimeter of the room. This allows for expansion, which can occur with fluctuations in heat and humidity. Additionally, keep direct sunlight off them if possible, as this can heat them up and cause expansion.

Safer Materials

These consist of a completely non-absorbent material, which ensures they'll remain odor-free, even after a full day of sweaty workouts. Ours consist of ingredients safe for humans and especially for children. These contain no lead or latex.

They're easily recyclable. This means there's no concern with causing problems for the environment when ready to replace these ... far down the road, of course.

Coloring and Design Options

If designing with a particular look in mind, a variety of colors are available with different double sided looks. This means an almost unlimited number of designs for maximum creativity.

Ours are available in a variety of reversible taekwondo mats. The karate mats features a different solid color per side.

Understand that coloring tone variations can and will likely occur within the same manufacturing batch. Even those that are made at the factory within minutes of each other can vary slightly in color, which is a common situation found with all interlocking matting products.

For help in the design process, try our online floor designer. It provides help in coming up with a design, as well as calculating the number of tiles for every color required to complete the project.
Cautions With Taekwondo Mats
Do not use tables, chairs, and similar heavy objects with narrow legs that support weight on these. Such objects may puncture or permanently indent them. Additionally, we do not recommend this product for yoga studio floors, as they could become slippery and soft when wet, causing a safety concern.
Occasionally, the coloring may transfer from the materials to feet and uniforms. Our experience shows that red and black tiling most often transfers the colors. All of these models suffer from this situation.
Cleaning Martial Arts Floors
Cleaning with a vacuum is the best method for regularly caring for these. We recommend testing the vacuum on them to ensure the machine won't cause damage. (Some especially heavy and powerful vacuums could damage the surfaces.) Test the vacuum in an area where, if damage occurs, it won't be noticeable.
To wipe up a water spill or sweat, just use a dry towel. Spots are easy to clean using only diluted vinegar or diluted bleach on the surface of the taekwondo mats. Dawn dish soap is also very gentle for these. Spot cleanings can be done with a scrub brush and sponge.
FAQ Taekwondo Mats Q&A
How do you clean taekwondo mats thoroughly?
For a more thorough cleaning, use a walk behind machine. These non-absorbent mattings do not soak up any water or chemicals.
How thick should crash matting be?
These are available in anywhere from 2 to 24 inches of cushioning. For most aerial and falling workouts, 8 inches is adequate. The more height that is involved in the potential fall, the extra thickness that is required.
How thick should taekwondo mats be?
These should be slightly thinner than other styles of cushionings, yielding a surer footing for making quick movements. About 20 mm (0.79") to 1 inch is the minimum recommended, and grappling MMA mats 1.5 inch is the typical maximum. Some people select a home sport and play mat 3/4 inch as well, especially for use at the house on a budget.
What are the best taekwondo mats?
The material in these works equally well in professional studios where students work out in different shoe styles, along with practices at home. This model is ideal for mixed use rooms, such as aerobics, kickboxing, and karate. The patterned thatch will provide a non-slip area with grip, meaning never worrying about an overly tacky surface causing a stumble.
Are puzzle mat options good for jiu jitsu?
Yes. These are primarily useful in areas where customers need to assemble and disassemble to return to the original subfloor. The foams in these are durable, while yielding cushioning and sure footing.
Maintenance
Product can be damp mopped with hot water. Test your vacuum before use.
Shipping
Ships via freight delivery shrink wrapped on pallets.
This Product Ships Freight Only.
Please review our shipping disclaimer.
ANSWERS
Product Questions:
Q: I'm looking for interlocking matting for boxing. What is the best option?
A: This sports and martial arts floor can be used for boxing also.
Q: Can this mat be used for judo as well?
A: This tile is only 7/8 inch thick and designed for stand up work and not ground work. For more information about what mats are best for your martial arts discipline, visit this
blog
.
Q: Can these be installed over carpeting?
A: Its possible if the carpet is a very low carpet. Another issue is if the area is small, then the tiles might want to slip around a little when installed over carpeting as the tiles can not get a good grip to the floor.
Q: Need EVA foam tiles 20mm thick to place on flat grass ground. Will the tiles get loss ease? Or due to the thickness will bear kids walking on them?
A: This tile is designed for use indoors. Install on any hard flat surface. This product is good for kids.
Q: I currently have the 20 mm Pro Martial arts mats and use them for Karate, Krav Maga and BJJ(with no throws on these), I am looking at layering over top of the 20mm with either the karate 1 inch mats or the 1 5/8 grappling mats. Since I am layering, will the karate mat over the 20mm mats be sufficiently equivalent for throws similar to the grappling mat or is the material that different?
A: We recommend to use the 1-5/8 inch mats, the 1 inch is more firm and not designed for throws. Our Knowledge Base has a blog
comparing mats for jiu jitsu
.
Q: Will these mats hold up to being put down and pulled up each day (3-4 days each week). We are in a multi-use facility and want to only have these mats down when we are testing martial arts.
A: Eventually the tabs will fail, but we are not really sure how many installs this will take, it could be in the hundreds maybe, it all depends how gentle the people are with the mats.