Martial Arts Karate Mat Premium 1 Inch x 1x1 Meter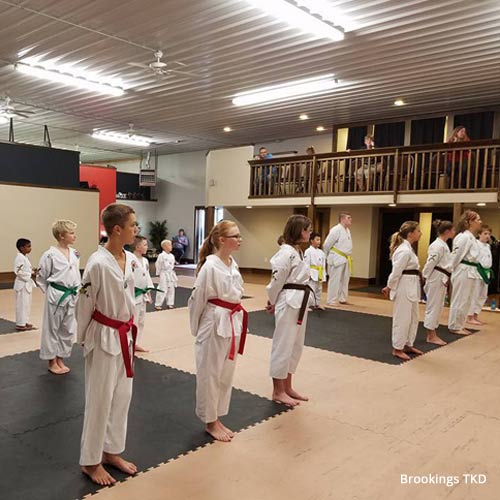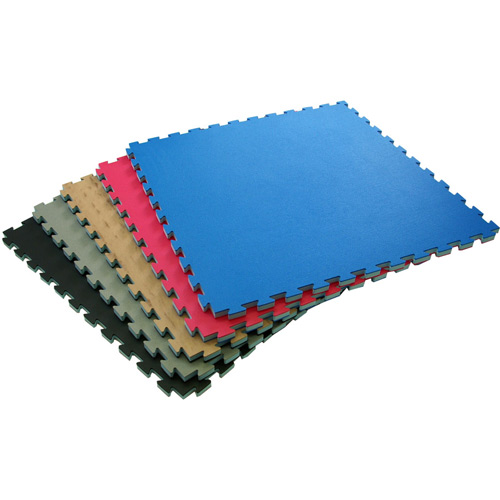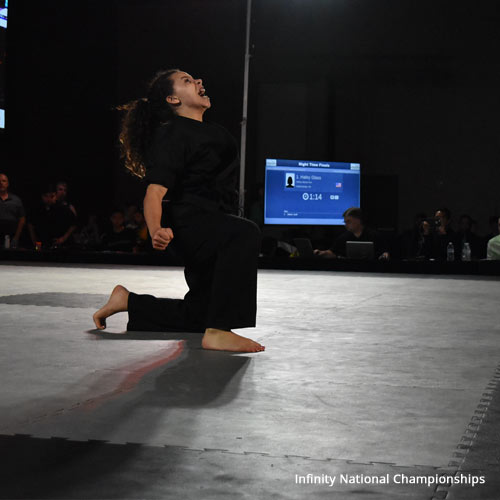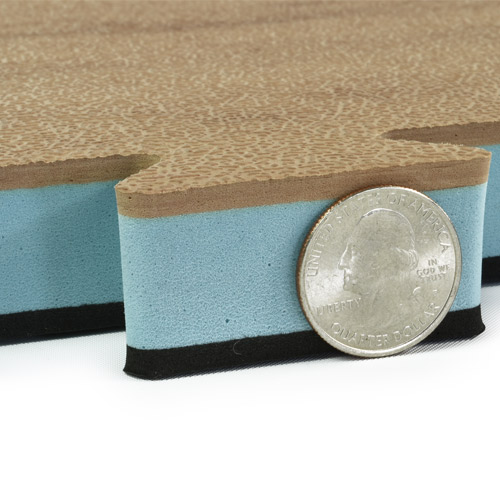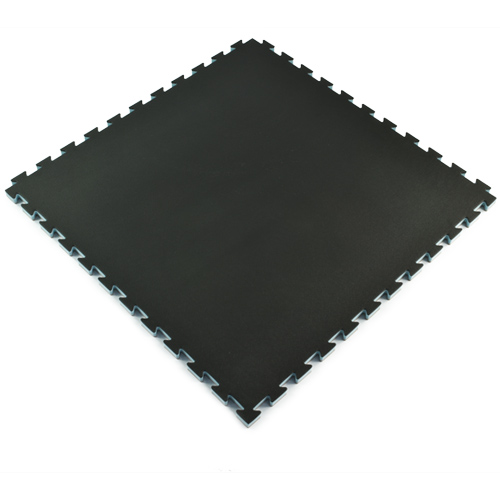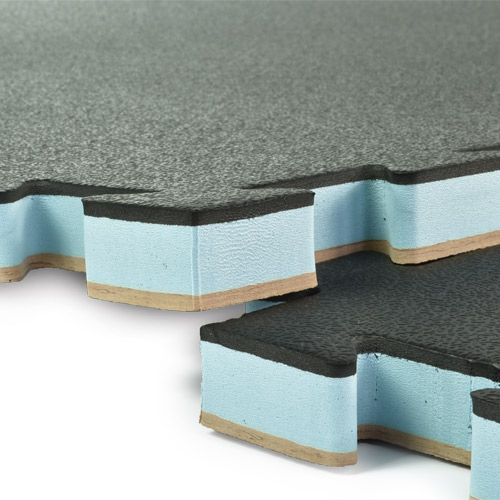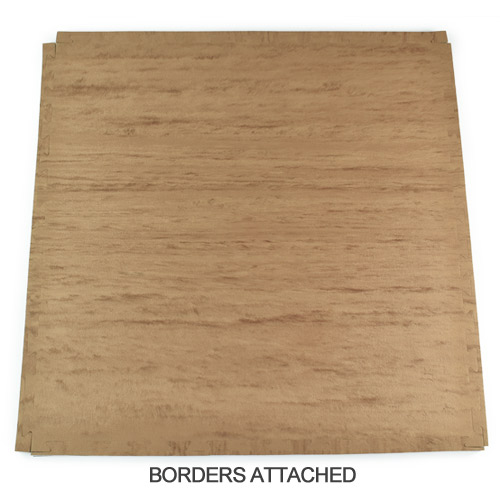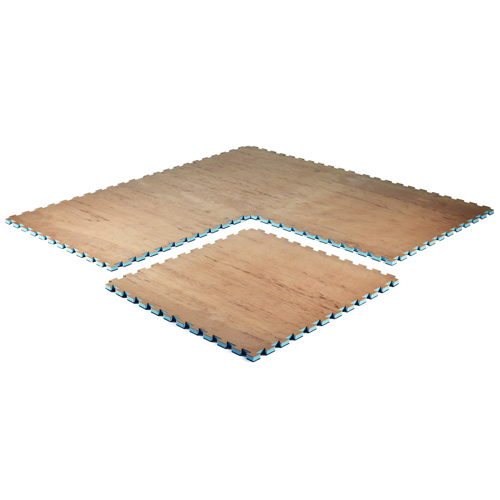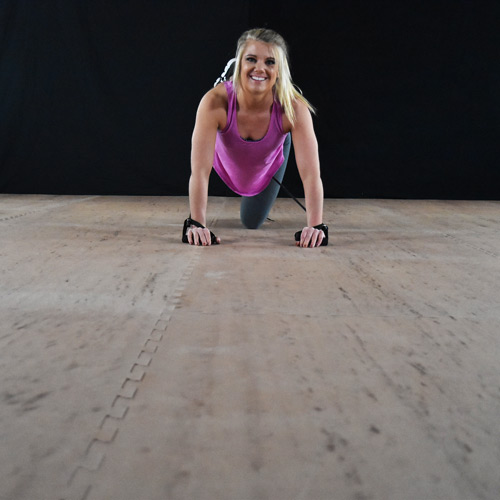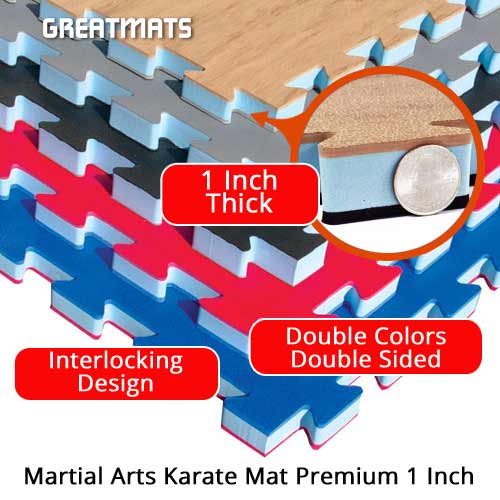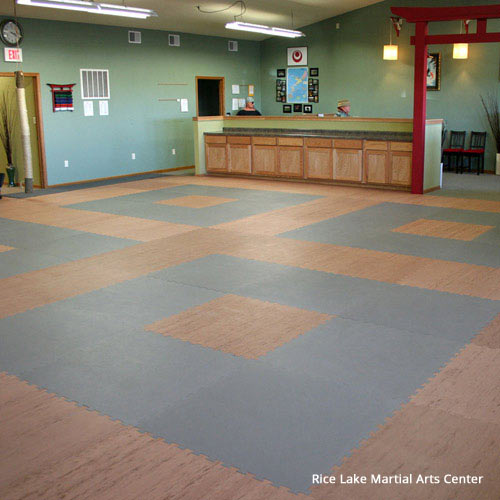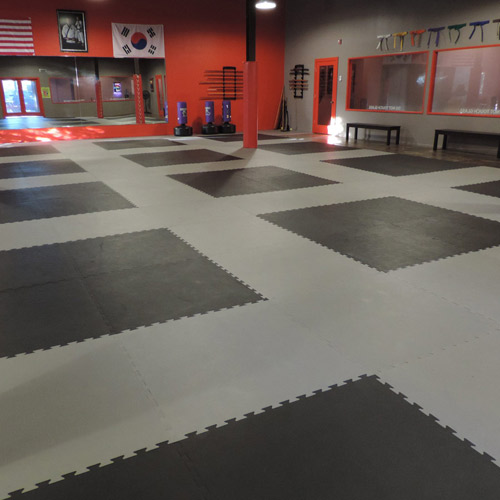 Great for karate studio floors
High density EVA foam material allows for quick spins and jumps
Interlocking design makes for fast DIY installation
$22.50
/tile
(You Save 22%)
(230 Reviews )
Ships Out: Estimate 1-3 Working Days

Red/Blue

Wooden/Black

Black/Gray

Black/Red
How Much Flooring Do I Need?
VIDEOS
Martial Arts Foam Mats - Karate Interlocking Foam Mats 1 inch
Greatmats Karate Mats at USA Karate & Platinum Yoga
EVA Foam Tile Sink or Float Test - Royal Carpet Tiles, Grappling Mats & Karate Mats
413 Fitness - Boxing for Parkinsons on Greatmats
American Kyuki-Do Federation on Greatmats 1 Inch Martial Arts Mats
Greatmats 1-inch Karate Mats at Dragons Den Mixed Martial Arts
How to install 1x1 meter interlocking foam mats and tiles
How To Clean EVA Foam Mats
How to Cut Foam Mats in 4 Easy Steps - Greatmats
Installing Border Ramps on Martial Arts Puzzle Mats
TOP FEATURES
Great for karate studio floors
High density EVA foam material allows for quick spins and jumps
Interlocking design makes for fast DIY installation
Puzzle interlocks hold tightly together
Double colors, double sided with wood grain option
Each tile includes 4 border strips
Leather surface texture allows for shoes
Waterproof and easy to clean
Use Types
Martial Arts Studios, Karate Mats, Dojo Flooring, Taekwondo Mats
Interlocking Karate and Taekwondo Floor Mats
Choose our heavy duty Martial Arts Karate Mat Premium 1 Inch x 1x1 Meter when seeking quality flooring for a studio or at-home workout area. Our 1 inch thick interlocking foam mats deliver excellence across the board, generating impressive versatility. These interlocking karate mats are constructed of firm polyethylene (PE) and ethylene vinyl acetate (EVA). They have a smooth leather finish specifically designed for multiple shoe types. They are perfect for allowing quick movements from participants and athletes.
Large Karate Mat

This karate mat measures 40x40 inches (or about 1x1 meter) with a Shore C 50 density. This big coverage means it will deliver desired results as a taekwondo competition mat size.

It contains materials that are safe for children. The foams are extremely durable and do not absorb liquids. Closed cells styles cost a bit more than open cells, but open cell potentially will absorb moisture, which can lead to problems with odor, mold, and mildew.

Ethylene Vinyl Acetate: It offers a durable and flexible karate mat.

Polyethylene:

It absorbs energy from a student jumping on it.

Here are some of the terms customers encounter when considering different types of interlocking mats.

Thicknesses:

Our premium 1 inch thick foam mats are among the thinnest types that we have. These thinner units are ideal for disciplines where the kids spend a majority of the practice time on their feet. Thicker options, such as 1-5/8", excel for fall protection, such as in MMA.

Shore C density:

Our models run in a range between 35 and 55. Those who are involved in a lot of ground action, such as judo, often use a Shore C of around 35. Densities of around 40 excel in impact absorption that's needed in disciplines that feature a lot of jumping kicks. For those who need a solid footing to guarantee balance, these karate mats carry a 50 rating.

Textured surface:

A thatch type of texture can prevent wear and tear from shoes and boots used in a combat martial art or aerobic training. And if concerned about skin burns for judo or MMA, a tatami style top is a good choice.

However, for bare foot workouts, the thatch texture might cause pain. A smoother top works better. These karate mats offer a leathery upper layer for barefoot training.
Figuring Out the Right Karate Mat Size
The various models offer slightly different strengths and weaknesses that play a key role in determining whether a particular style will meet the needs of dojos everywhere.
Design:
These are constructed in a variety of designs. Rolled flooring works well for extremely large spaces. But the puzzle design is the easiest type to lay out because the individual tiles don't weigh much. Models that fold typically are limited to things like crash pads or temporary grappling spaces in specific areas where a little more cushion is needed.
Striking discipline:
For those workouts featuring striking, like taekwondo, kickboxing, muay thai, and kung fu, this is a smart pick. Avoid slippery floorings, as students will be working with or without soft shoes. The smoothness of our 1 inch foam mats is great for this.
Cushioned support:
This 1" measure is a good option to provide some cushioning, while giving a participant the support he or she needs to be able to make sudden movements. If the core is too soft, participants will feel as though they're moving slow, unable to make explosive moves.
Crash pad:
For learning a discipline that features highly impacted landings and throws, seek padding that offers a thickness of at least 2 in. These are even available in thicknesses up to 12 inches, depending on the amount of cushion desired.
Water resistance:
Having a non-absorbent style is important. No one wants them absorbing sweat from participants and carrying a lingering odor. Our martial arts karate mat meets that need perfectly.
Other concerns:
Pay attention to the thicknesses, as well as the densities. Thicker units will usually provide extra cushioning.
These offer a nice versatility that will work with quite a few different disciplines.
Install Tips for Karate Mats
Each one has a coverage area of 10.76 square feet and weighs 8 pounds, meaning it's easy to maneuver for one person assembling it alone.
The interlock designs with our karate mat allow it to fit extremely tightly. Don't worry about a loose tile causing a seam to pop up that could trip someone.
With the interlock, these require no special adhesives for installations. Although a double sided carpet tape is usable, it's not necessary in most instances. Feel confident using a dry lay installation with this tile.
Place them over any hard surface. Installations over carpeting are not recommended, though, as the tiles could slip.
Some people like to install them at a house for workouts. Because they are easy to install and can be cut to fit tightly to the edge of a room, they work great in almost any type of use case.
Each tile ships with four border strips, allowing for creating a flat edge anywhere it's needed. This gives endless options for corners and edges of the installation, whether using a tight to the wall or island design. If the karate mat needs to be cut, simply use a straight edge and a sharp utility knife to size them properly to fit the space.
The border ramps are sold in pairs to match up with the interlocking edge design. If you are installing borders on only one side of the installation, you will need to cut some of them to ensure a proper fit. You may need to order extra ramps to do this depending on the size of your installation.
During installation, leave an approximately 1/2" gap around the perimeter of the room. This allows for expansion, which can occur with fluctuations in heat and humidity. Additionally, keep direct sunlight off them if possible, as this can heat them up and cause expansion.
Ours appear in hundreds of studios and at numerous competitions nationwide. These meet strict specs. These have been a favorite for trainers and teachers globally for better than a decade, meaning they have withstood the test of time.
The cushioning provides a softness for a taekwondo student. Choosing to jump on these causes less risk of joint stress for the participant, as the cushioned material reduces the strain on the body. This also allows kids to participate in classes for a longer continuous amount of time.
Our 1-year warranty includes protection against manufacturer defects. Be confident in the longevity provided.
The reversible karate floor tiles come in three multi color options of black/gray, red/blue, and wood grain/black. Color tone variations can and will most likely occur within the same batch. Even those that are made at the factory within minutes of each other can vary in color. Occasionally, the coloring may transfer from the materials to feet and uniforms. Our experience shows that red and black tiling most often transfers the colors. This is common with EVA.
For customers matching the faux wooden grain found with previous orders, please request a sample from our customer service, as wooden grains can have varying colors, and our current colors may not match older versions.
Cleaning with a vacuum is the best method for regularly caring for these. We recommend testing the vacuum to ensure the machine won't cause damage. (Especially heavy and powerful vacuums could damage it.) Test it with the vacuum in an area where if damage occurs, it won't be noticeable.
To wipe up a water spill or sweat, just use a dry towel. To clean spots, only use diluted vinegar or diluted bleach for washing the karate mat. Dawn dish soap is also very gentle for these. Spot clean using a scrub brush and a sponge.
In large commercial areas for a more thorough cleaning, you may use a walk behind auto cleaner machine. These do not soak up any water or chemicals during the cleaning process.
FAQ Karate Mats Q&A
What is dojo matting called?
These are called karate floor mats or martial arts mat products. They cover the subfloor of the training hall wherever there are students working on a Japanese discipline. Aikido mats work for this situation, as do MMA puzzle mats.
What do they use for premium martial arts floor mats?
EVA foam is great for athletic activities that involve jumping because of the cushion and resilience the material has. Additionally, it is easy to clean and disinfect, making it a popular selection. Ours will greatly outperform used martial arts mats, delivering excellent quality.
What are floorings at a dojo made of?
These often consist of shock absorption foams that handle impacts, keeping a student safe from painful bumps and bruises. Thinner high density foam is best for striking arts, while padding of at least 2" is desirable for high impact landings. Our karate mat will outperform used judo mats flooring.
Are martial arts puzzle mats good for jiu jitsu?
Yes. Our high quality closed cell matting has extreme durability, providing an excellent value. Ours also have a smooth surface texture, which is nice for use with bare feet.
How thick should jiu jitsu matting be?
The best measurement is 1 to 1.75 inches. These levels yield an excellent mixture of cushioned subflooring to protect students along with a sturdy footing for controlled strikes.
Maintenance
Product can be damp mopped with hot water. Test your vacuum before use.
Shipping
Ships via freight delivery shrink wrapped on pallets.
This Product Ships Freight Only.
Please review our shipping disclaimer.
ACCESSORIES
Accessories for MARTIAL ARTS KARATE MAT PREMIUM 1 INCH X 1X1 METER
ANSWERS
Product Questions:
Q: Are the mats fire proof in any way?
A: We do have fire test data available in the Info and Specs tab on this product page.
Q: My mother is elderly and in bad health and very weak and falls. I want a product that will protect her hips and things in a fall. Is this a product you would recommend for that purpose? Or do you suggest a different style?
A: Or consider the 1 5/8 inch thick tile, also available in a 2x2 ft tile size. This one inch tile is not very soft. Review
this blog
for fall protection flooring and mat options and comparison.
Q: Can you glue down the mats or use tape?
A: Tape down is preferable to a glue down installation, however neither are commonly done or needed in most installation. The tiles will generally stay in place depending on the size of the installation. Review our
1x1 meter puzzle mat installation
page for more information.
Q: What sort of surfaces can these mats be installed over? Laminate floors? Carpets? And will they damage the floors they are laid over?
A: Generally any hard flat surface is best, carpeting is not recommended. The martial arts mats will not damage any surface installed over.
Q: I am wondering if there is any data on voc's on these? I would like to order them, but need to know this first.
A: We do not have any testing on VOC, normally this type of testing is for glues and paints with vapors.
Q: Will the wooden design fade during time or heavy traffic?
A: The mats may wear some over time, but the wood design is not a print-on, the design is integrated into the color of the surface texture of the top layer of the mat, so this means the design will not fade or wear off more than a solid color mat.