Roll Out Mats 6 Ft wide x 1-5/8 inch per SF
Easy roll out and roll up when needed
Vinyl top in smooth to tatami surface
Durable 1-5/8 inch crosslinked polyethylene foam
Handling Time Estimate: 14-18 Weeks

Royal Blue

Navy Blue

Red

Maroon

Green

Gray

Gold

Black

Purple
Roll Calculator
Note: Material Width for this Product is 6' wide
Rolls are cut to 15 ft minimum
Option 1

Option 2

Custom Roll Length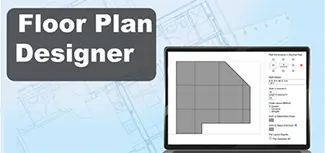 Easy roll out and roll up when needed
Vinyl top in smooth to tatami surface
Durable 1-5/8 inch crosslinked polyethylene foam
Flame bonded foam to vinyl
Custom graphics available
Durable for MMA and Grappling arts
ASTM impact rated
Ok for shoes and boots

Martial Arts Mats, Roll Outs Mats, Wrestling Mats, MMA Mats, Judo Mats, Jiu Jitsu Mats
NOTE: This item is a custom order and is not returnable.
Roll Out Mat for Jiu Jitsu, Roll Out Grappling Mats
When seeking convenient roll out mats for your martial arts floor, MMA floor, or training facility, our 1-5/8 inch thickness mats offer a smart choice. This roll out mat is an excellent flooring choice for MMA, BJJ, judo, jiu jitsu, grappling, karate and TKD. Our full size roll out mats are 6 feet wide and can be cut to any length desired with 18 linear feet per roll.
Additionally, our 1-5/8 inch thick roll up mats are a smart choice for use at home in a workout room. You can roll the mats over the current flooring and do your workout. But if you need the space for another purpose, you also can roll up the mats and store them away. We've listed the advantages of making use of roll out mats in your home or professional martial arts studio.


Usage Ideas for Roll Out Mats

With a 1-5/8 inch thickness measurement, you'll have plenty of padding in these mats for a variety of athletic uses.
Martial Arts:
Our mats work especially well for martial arts, as they provide enough cushioning for falls and throws. And you can select the exact type of vinyl surface texture you want to give the athletes the proper footing for each discipline. Additionally, for martial arts that involve throwing, a thickness of at least 1.25 inches is recommended, so our 1-5/8 inch thick mats work great for this type of martial arts.
One martial art particularly popular for using these mats is grappling. A type of exercising that involves throwing and falls, much like wrestling, works well with this level of thickness. Should you be practicing throws, you may want to place a second level of mat over the 1-5/8 thick mats, providing a bit more cushioning.
Gymnastics:
For gymnastics or cheerleading workouts, these rollout mats are a nice option to provide a bit of cushioning for jumps and basic tumbling moves. For stunting or high level tumbling moves, you may want to place a thicker padded mat atop these mats to provide a greater fall height rating.
Another reason our customers appreciate the portability of these mats is because they're scored on the back (on the foam layer). As you roll up the mat to store it, these scored sections pull apart, which greatly simplifies the process of rolling up the mat as tightly as possible.
Color Options
Our roll out jiu jitsu mats are available in many popular colors. Our typical color ordering options for the rollout mats are royal blue, navy blue, red, maroon, green, gray, gold, black or purple. You could place different colored mats side by side to create a striping effect in a large area.
Each mat consists of vinyl bonded cross-linked polyethylene foam. This means our roll out mats have the foam layer wrapped or bonded to the vinyl layer, which is a thin layer that contains the coloring. The vinyl on the top layer determines the type of surface texture used with the roll up mats.
Tatami surface only available in Royal Blue, Black and Dark Gray.
PE Foam Mats
The foam beneath the vinyl surface layer consists of a cross-linked polyethylene (PE) foam core. The foam in these rollout mats is a closed cell type of foam, which means it's durable and will not absorb water. This is important, as open cell types of foam that can absorb water could end up causing mold or mildew to grow inside the foam. You won't have to worry about this problem with the PE closed cell foam, whether you leave these roll out mats installed for weeks at a time, or whether you roll up the mats and store them on a daily basis.
PE foam is a newer type of foam that many customers love using at home or in martial arts studios. This type of foam is lighter than other types of closed cell foams, making our roll up mats easy to handle. Because of all of the benefits of PE foam for different types of athletic flooring, this material has grown in popularity very quickly.
Additionally, PE foam provides a bit more cushion than other types of hard foam, including the ability to bounce back after compression. However, its cushioning level isn't as good as some really thick, soft foams, as the PE foam doesn't distribute the shock from the fall throughout the length and width of the mat; the shock is maintained in a small area around the location of the fall.
This type of construction in the mat ensures it will hold up to rough treatment and maintain its shape and thickness for a much longer period of time than cheaper foams, such as carpet style open cell foams. Because this type of foam is so tough and holds its shape so well, some people refer to it as a rubber foam. However, PE foam does not contain any rubber. Foam rubber material is often used in mattresses and furniture cushions, but that is a far different and less durable type of foam than the PE foam used in our mats.
Because of the method used to create PE foam, it is susceptible to punctures and cuts. To combat this problem, we bond the foam to a tougher vinyl surface that resists gouges and punctures.
Surface Texture Options
Choose tatami or smooth surface texture in these roll up mats, depending on the use case you have planned. For example, most roll out martial arts mats used for MMA training work better with a smooth surface to avoid skin burns. The top vinyl material on the roll out mats for martial arts is a durable 24-ounce weight that is designed for years of professional use. (Some other types of roll up mats contain a surface texture of carpet or even denim that are bonded to the PE foam layer.)
Smooth Texture:
A smooth surface on roll out mats will provide a bit of traction for working out while wearing shoes. For training in bare feet though, the smooth surface may be a little slippery if the surface becomes damp. A smooth surface in rollout mats works great for athletics where floor burns are a potential problem.
Tatami Texture:
Vinyl surfaced roll up mats also can carry a tatami texture, which is sometimes called a canvas surface texture. Using a tatami texture on the surface of the mat provides a bit more durability and longevity versus a smooth texture. Additionally, the tatami texture is able to give those working out in bare feet a bit of grip for pushing off and making quick moves. But you may suffer floor burns when working on a tatami textured surface. Tatami surface only available in Royal Blue, Black and Dark Gray.
Should the vinyl surface of your mat become damaged, you can use a vinyl patch on it to cover up the hole. However, the vinyl on these mats cannot be resurfaced.
Because most athletic classes and exercises cause people to sweat, you almost certainly will introduce some sort of moisture onto the flooring. The vinyl surface of the flooring will resist moisture and will be easy to clean and disinfect after the class.
Installation Ideas
Our rollout mats are easy to handle, allowing you to roll, unroll, and carry them with minimal effort. One person can handle these mats most of the time, but the installation and removal of the rollout mats goes faster with more than one person. Each full roll weighs approximately 54 pounds.
If installing these mats over a cold floor, such as a cement floor, the lower temperatures underneath the mats will not seep through to the vinyl surface of the mat. The PE foam is a thermal insulator. Additionally, if you sometimes notice moisture forming in the areas with cold flooring, such as from condensation, the PE foam mats will not absorb this moisture, keeping the students using the flooring protected.
These mats unroll completely flat every time they are used. They will remain flat during use as well, rather than popping up along the seams or curling, which is a great feature. If connecting multiple rollout mats, most people will use vinyl tape or a two-sided tape underneath the mats to hold them in place and avoid having raised seams. If you're especially concerned about seams separating in your installation, you may want to consider our interlocking tiles.
Each roll measures 18 feet in length and 6 feet in width, giving you 108 square feet of coverage area per mat. Understand when ordering that the price quoted is per square foot, not per roll. For smaller home orders, we recommend that you select our slightly smaller 10 by 5 feet size roll up mats.
Manufactured in USA
You can count on the quality of our roll out mats, which are made entirely in the United States. Our rollout mats are manufactured by a leading foam to vinyl manufacturer with flame lamination and water jet cutting. The manufacturer has more than 20 years of experience in this type of roll out mat manufacturing process.
Quality and value are offered in our roll up mats, each of which features a 5-year warranty against manufacturer and material defects. Our quality control standards are among the industry's most stringent.
Maintenance
Damp mop with common household floor cleaners.
Shipping
Ships via freight delivery in bags.
This Product Ships Freight Only.
Please review our shipping disclaimer.
| | |
| --- | --- |
| SKU# | ROMV158 |
| In Stock | Yes |
| Product Type | Roll |
| Material Type | Vinyl bonded Foam |
| Product Edging | Straight |
| Thickness | 1-5/8 inch |
| Width | 6.00 feet |
| Length | 1.00 feet |
| SF per Item | 1.00 |
| Weight | 0.50 lbs |
| Packaging | Bags |
| Number of Pieces per Package Type | 1 |
| Non Absorbent | Yes |
| Special Adhesives | No |
| Interlock Loss | 0.00 feet |
| Interlocking Connections | No |
| Made In | USA |
| Surface Finish | Smooth or Tatami |
| Surface Design | Solid color |
| Installation Method | Roll out lay flat, tape the seams |
| UV Treated | No |
| Reversible | No |
| Border Strips Included | No |
| Floor Score | No |
| Green Label | No |
| Manufacturer Warranty | 5 year limited |
Product Questions:
Q: Do these mats require tape between them or is there another sort of interlocking? I am looking at how to cover a large area which we hire out to a Karate group every night of the week, but which means that our area is not available for hire in the daytime. If we can find a quick cover means which is easy to roll out and away - with no tape being put down each day, that would be good.
A: Yes these roll out mats are generally installed with tape to cover the seams. You may consider our interlocking tiles.
Q: Do these mats need to be retape every time you roll them up and rollback out again.
A: If the tape is taken off then yes, otherwise if you keep the tape on then, maybe not.
Q: Can I use these as wall mats?
A: The rollout mats are made for floor use only. We do not have a good way to secure these roll out mats to a wall without damaging the foam.
Q: Can these be installed over carpet or will they move to much?
A: The roll out mats can be used over a commercial grade or low pile carpeting.
Q: What is the ASTM impact rate?
A: These mats meet and pass ASTM F355.
Q: I need a quote for 4 rolls of 6'x20'x 1 5/8 thick with flexi-connect
A: Please contact us at 877-822-6622 for a quote.
Q: What's is the best way to clean the roll out mats?
A: The vinyl surface can be damp mopped with common household floor cleaner.