Home BJJ Mats 1-1/2 Inch x 2x2 Ft.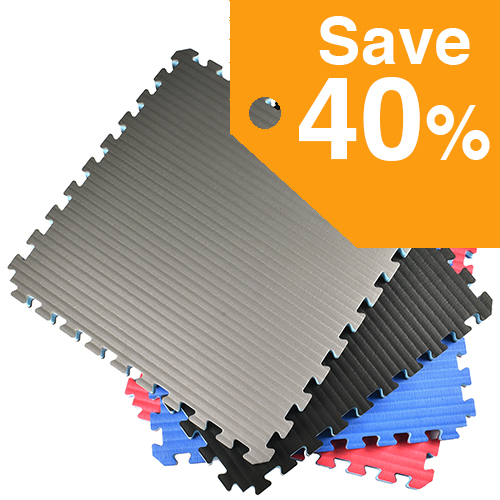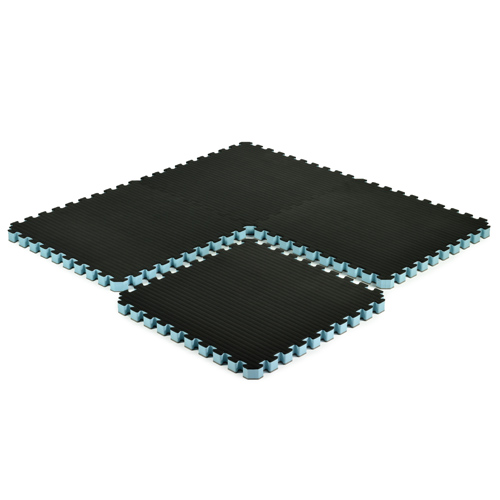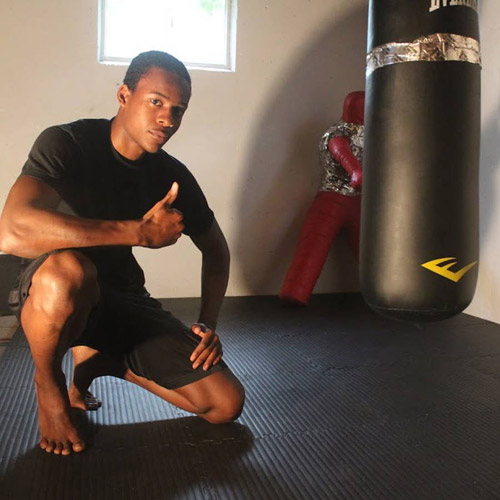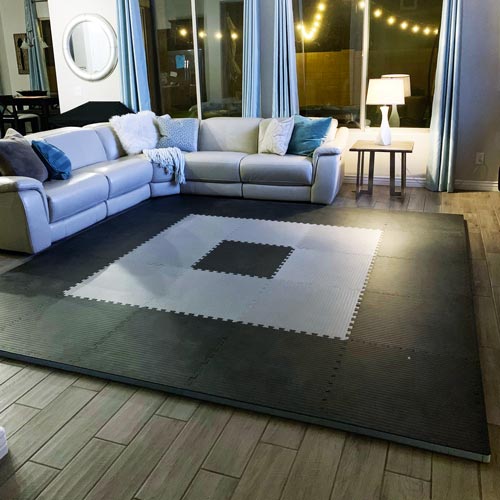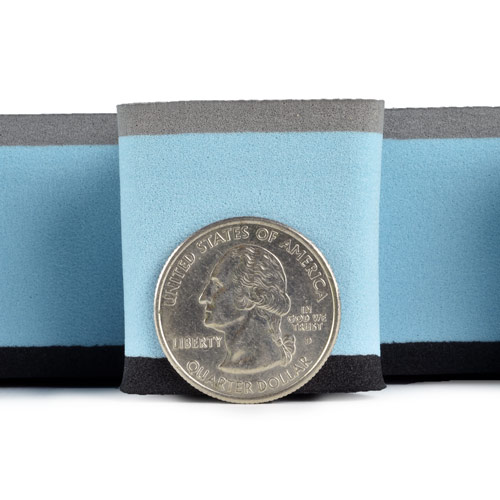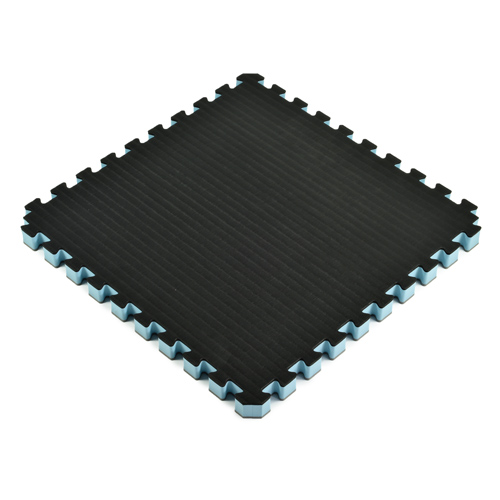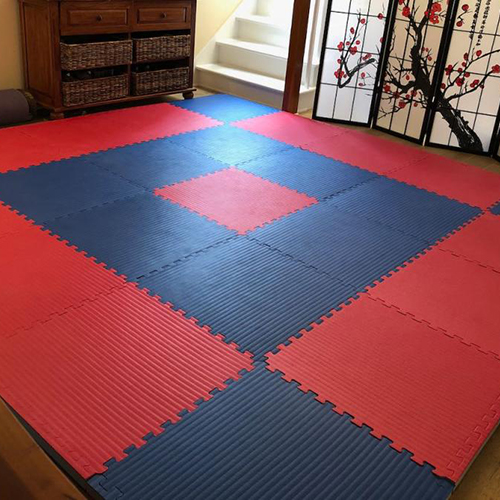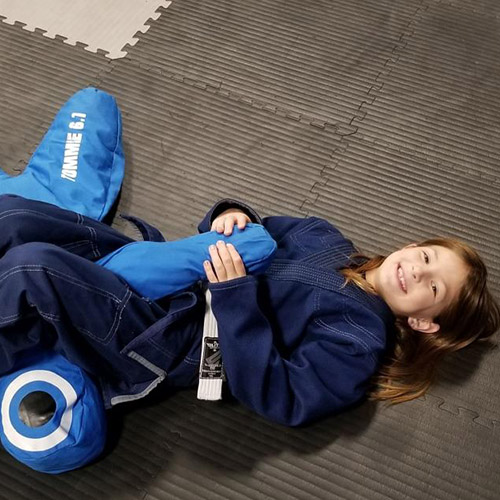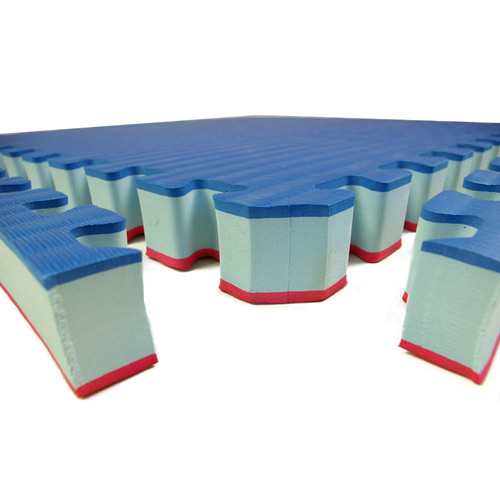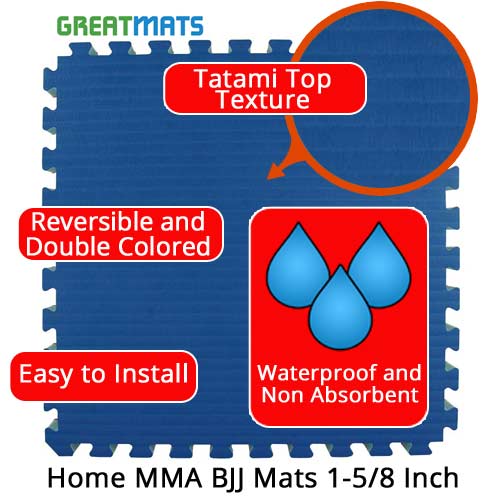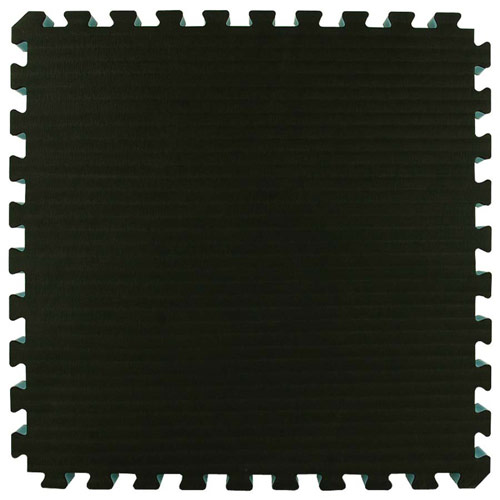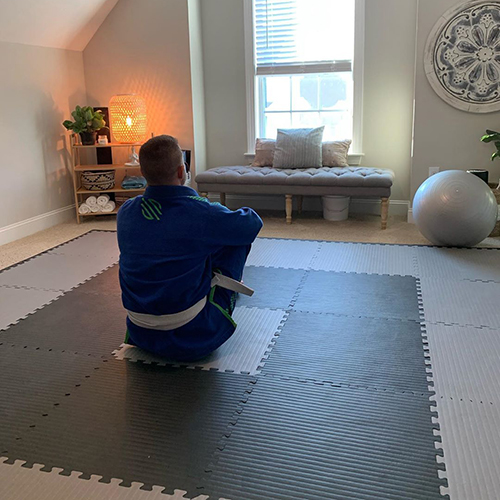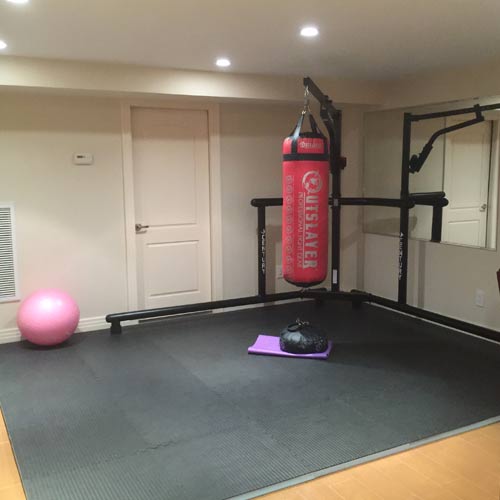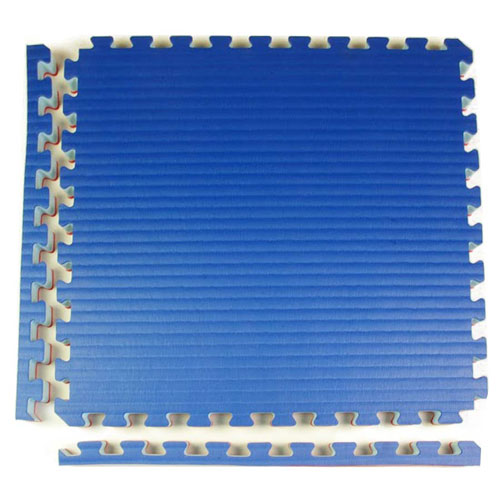 1.5 inch thickness provides enough cushion for grappling
Firm enough for stand up art
No skin-burn tatami texture
$13.98
/tile
(You Save 40%)
(352 Reviews )
Ships Out: Estimate 1-3 Working Days
How Much Flooring Do I Need?
VIDEOS
Interlocking Home BJJ Mats for Home Martial Arts Training
Installing a 10x10 Home Grappling Ring Using Puzzle Mats
BJJ Mats for Home Training and MMA Cages - Grind House Fitness Testimonial
Home BJJ Mats - Raw Egg and Wine Glass Tests
How To Clean EVA Foam Mats
Comparing Home Martial Arts Interlocking Foam Mats - Greatmats Puzzle Mats
Rodrigo Comprido Medeiros using Greatmats Home MMA BJJ mats
How to Cut Foam Mats in 4 Easy Steps - Greatmats
How To Remove And Replace Foam Floor Tiles
How to install 2x2 ft interlocking foam mat and tile floors - Greatmats
TOP FEATURES
1.5 inch thickness provides enough cushion for grappling
Firm enough for stand up art
No skin-burn tatami texture
Double color and double sided
Waterproof and easy to clean
Fast and easy puzzle installation holds tightly together
2 border strips included per BJJ mat for home
Sized for easy storage
Use Types
Home BJJ, MMA and Jiu Jitsu Floor Surfaces, Grappling Mats
Jiu Jitsu mats, Puzzle BJJ mats for home, BJJ grappling MMA puzzle home mats
Strong and highly durable, yet flexible enough to provide cushion, our BJJ mats will appear in professional studios nationwide. Combat sports require surfaces equipped with a number of safety features, and ours match those requirements. Practice in comfort at the house too with our Home BJJ Mats 1-1/2 Inch x 2x2 Ft.. They have the highest quality to match what's found in pro centers or dojos. For professionals, see the various product pages under related products.
Grappling Mats for Home Gyms

Since athletes spend lots of time rolling and kneeling, the grappling mats must be soft, but they shouldn't cause burns and scrapes. Along with cushioning for athlete safety, they should also be firm enough for traction and grip. And while they shouldn't result in burns, they can't be too slick or slippery.

Our affordable BJJ mats have been designed to meet the very specific needs of judo and MMA.

These martial art mats measure a full 39 mm thick (or about 1.5 inches), so they can give the cushion needed for takedowns and throws. They're rated to prevent head injuries in falls of up to 4 feet, prioritizing safety and allowing training with confidence.

The real advantage of these jiu jitsu mats for sale lies in their 

tatami mats jiu jitsu

 surface texture. This special top layer offers enough grip and traction for footwork, rolls, and ground maneuvers. However, the durable top texture reduces the chances of a scrape or rug burn that can force an athlete out of competition and practicing.

These wrestling mats are perfect for athletes who want to train hard without the risk of scrapes and burns that so often occur with grapple sports.

In the event that blood or sweat comes into contact with the surfaces, it's no big concern. These are non-absorbent and easy to clean and sanitize.

The size in the 2x2 BJJ mat makes it ideal for practicing. These

jujitsu mats

are sized ideally so they can ship via ground delivery instead of freight, which will save money and time.

These are completely waterproof. They will not absorb sweat or water, which helps them last much longer and creates a safer locale for practices. With non-absorption, there is a reduced chance that they can contain bacteria, creating a superior workout environment.
Professional Quality Tatami Puzzle Mats BJJ
These deliver the same pro quality foam as our larger 1x1 meter models, but because they are smaller, they are easier to install in tight areas like garages, basements, or other limited capacity spaces.
Home BJJ mats for home are an excellent choice for ground technique practice and full takedowns. These mats are specifically for the grappling arts.
Choose the colors that work best for the decor in the house. Pick from two color options, a red/blue or black/gray combo. Each has a different color on either side, so they are not only functional, they can be styled to fit preferences.
With these 
double sided and double colored mattings
, easily create a design to train with that looks amazing and delivers practicality. For example, lay out a single colored spot with borders, a striped look, or a checkered pattern. Or use different colors to create separate sparring areas. With four colors available, there are many different ways to design the spots for workouts.
Easy to cut and install, these home MMA mats can be precisely fit with little more than a sharp utility knife and a straightedge. To make things even more convenient, they can be installed on a hard, flat surface. Lay them directly on concrete if desired with no underlay required.
Installations Are Simple and Convenient
To customize the install, the only tools required are a sharp knife or a box cutter along with a straight guide edge. If installing in a finished island layout, all the border strips needed for the project automatically are delivered with the purchase, meaning customers may need no tools at all, as it's possible that no cuts will have to be performed.
If installing the BJJ mats against a wall, simply start by placing one tile in the corner of the room that shares the two longest walls. This corner tile should have strips attached, with the borders placed against the walls. Next, run them along both walls, with border edges between the square tile's puzzled edging and the wall to make the finished edging.
Then fill in the center with full tiles until reaching the edges where tiles need to be cut. Now start cutting all of them to fit the remaining space, but leave a roughly 1/2 inch gap to allow for matting expansion.
If installing in the center of rooms, start the layout in the middle. Center it exactly and add the perimeter with borders for a finished edge.
While calculating sq. footage, remember that they will lose roughly 3/8 of an inch per unit after locking them together.
One of the most important aspects of these BJJ mats for home use is that they are non-absorbent. If water gets into open cell foams and similar designs, it can harbor mold and mildew. With a workout area, there is a chance of bacteria forming, highlighting sanitary concerns, so making it cleaner is essential.
Because these do not absorb liquids, they help maintain the cleanest and most sanitary locale for the team to work out. Regular cleaning and sanitizing are essential, but with non-absorbency, it's less likely to incorporate mold, bacteria, and mildew growth.
For significantly large locales, wash these BJJ rolling mats with a walk behind auto cleaning machine. However, steam cleaning potentially will heat up the tiles and cause them to expand.
Consisting of a high density closed cell foam with a gentle surface, these are built to withstand the constant abuse of grapple sport participants. They are not only reliable and strong, they also come with a 1-year warranty, which yields added reassurance when purchasing them.
Application of the warranties is for installations sold to the first end user of the product and is non-transferable. To take advantage of this warranty, contact customer service with a written notice of the defect and send images of the defective product. Our customer team is happy to help with any warranty issues whenever we sell mats.
These BJJ mats might be the perfect solution when extra practice spaces are desired in studios. Quickly convert any spots for safe practicing and sparring locales. Since these interlock together perfectly without gluing, installs are easier and faster than with dollamur mats.
Within minutes, an additional space is ready to use for training, workshops, or other events. These aren't rated for commercial use in a busy traffic area, but they will be a great choice for an extra, lesser used space or for demonstrations.
While these aren't really set up for repeated installation and removal, they can be taken apart and stored. Just take care not to damage the interlocking tabs during disassembly, allowing for reuse of these in the future.
Plenty of homeowners choose to use these in their personal gyms to create aesthetically pleasing, cushioned, and forgiving workout spaces. The exercise mats can help to keep some of the pressure and discomfort out of laying down to perform the exercises on the floor, like crunches.
These can absorb some of the sound that is generated during workouts, so the gym is more enjoyable. Additionally, family members in another area of the house will be subjected to less noise.
Please note that these are not intended for use with free weights, which could result in gouging and denting the flooring if dropped.
Allow approximately a 1/2-inch gap around the perimeter of the room during tight to the wall installations to allow the BJJ mats for home to expand. This can occur with fluctuations in heat and humidity. Let them to acclimate for 48 hours in the room prior to installation. (Be sure to remove them from the carton to let them adjust fully to humidity and high temperature conditions.)
We advise to keep any direct sunlight off them, which may lead to expansion. These are set up for use with
bare feet or soft shoes
. These are not meant for commercial implementation in high traffic areas.
Understand that colored tone variations will likely occur within the same batch. Even those made at the factory within a few minutes of each other can vary slightly in color. This is common with this style of flooring.
FAQ BJJ Mats Q&A
How thick should BJJ mats for home be?
Home BJJ mats 1.5 inch thick are among the best selections for cushioning, delivering a sure footing, and providing value. At over an inch and a half in thickness, ours deliver plenty of support, creating safer and enjoyable practices. We also have BJJ home folding mat size options of 2 and 2.5 inches for those who would like extra padding.
Are MMA BJJ puzzle mats good for jiu jitsu?
Yes. With the puzzled shapes on the edging, installation is a piece of cake by simply locking an edge together with no adhesive required. These are 2x2 ft and serve as ideal 
interlocked martial arts mats
that are designed specifically for the abuse that comes when looking to train for competition.
What are jiu jitsu mats made of?
They are made from cushioned 
EVA foams
 that provide superior support, allowing conducting of a wide range of training moves, such as jumps, takedowns, and rolls. The foams yield an excellent mixture of firmness and padding, delivering what athletes need for the greatest level of success. Additionally, they have no burn tatami surfaces, which ensures students will not suffer a skin burn from a rough texture on the Brazilian jiu jitsu puzzle mats.
How big is a jiu jitsu mat?
With the interlocked layout and puzzled edges, customers can pick the exact total coverage they want. For 10x10 jiu jitsu mats for home, just keep adding pieces until matching the desired square footage. This particular model has dimensions of roughly 2' by 2' per unit, which equals a reasonable price per sq. ft.
How to clean BJJ mats?
The routine to clean them is not very time consuming. As part of a regular routine, simply vacuum over them on a regular basis with a non-power brush head. However, first test the vacuum in a small corner to make sure it will not cause visible damage. (Most vacuums will not have these problems.) After workouts, damp mop with basic household soap and hot water. Spot wash as needed with a scrub brush or sponge. They can be picked up and washed outside, then placed back in place after they dry.
Maintenance
Product can be damp mopped with common household floor cleaners, avoid bleach.
Shipping
Ships in cartons via ground service to your door, for larger orders product may ship freight delivery.
This Product Ships UPS Ground, FedEx Ground and/or Freight.
Please review our shipping disclaimer.
ANSWERS
Product Questions:
Q: Are there interlocking pieces to make a finished edge?
A: Yes. Each tile will come with two border edge strips. The borders are not ramped. They have a 90 degree angle edge and will serve to finish the side of the tile.
Q: Will these mats discolor carpet?
A: We don't have any feedback from customers regarding this issue.
Q: Do these mats offer enough protection for judo falls and throws?
A: Yes. They are the same thickness, at 1-5/8 inch, and material as our Pro MMA Grappling mats. Some people will also put extra foam padding underneath of the floor, or use a 2 inch 5x10 ft crash pad on top of the surface for take downs. If installing foam padding underneath these mats for extra fall protection, make sure it is still a firm enough foam to prevent sinking of mats at the seams. We recommend a product such as cross-linked polyethylene foam rolls or a sprung floor system for best results.
Q: Will these reduce the shaking (and noise) that is caused by my kids jumping and running so the neighbors don't complain?
A: This tile can certainly help with noise. You may find it helpful to visit our knowledge base and read some of our blogs, such as this one on
soundproofing kids floors.
Q: Would these mats be slippery for dogs doing agility?
A: Most likely yes, we have a dog agility foam tile that is not slippery for dogs. It may be worth taking a look at this blog on
the top 5 dog agility floors
from our Knowledge Base collection.
Q: If I wanted to apply these to a wall 4' x 5' area would they hold with velco strips on each tile?
A: Great question, not sure about this one. The tiles are not too heavy, its more a matter of if the velcro strips will stick to the tiles.