Home Sport and Play Mat 3/4 Inch x 2x2 Ft.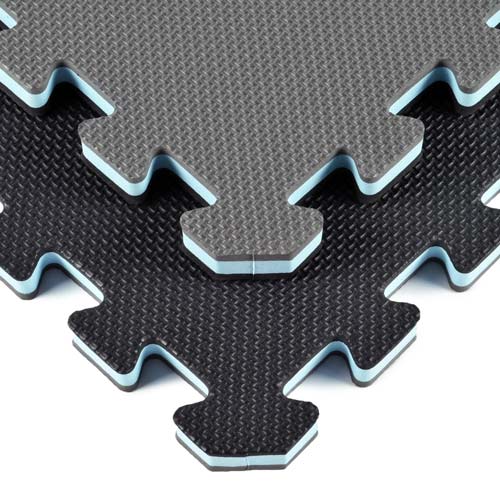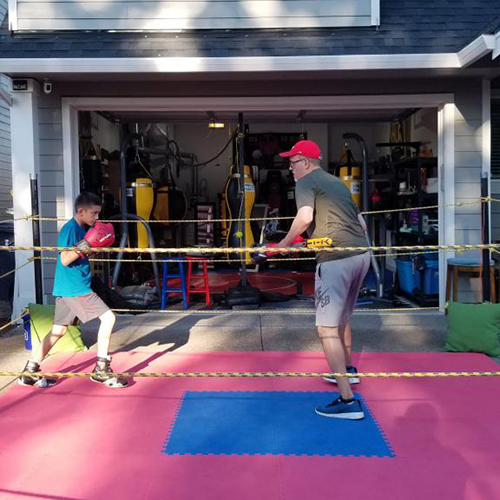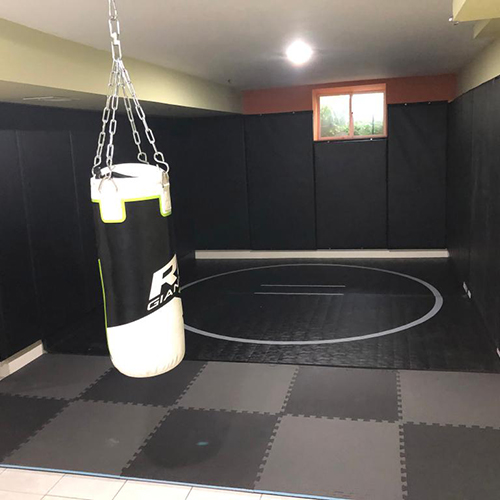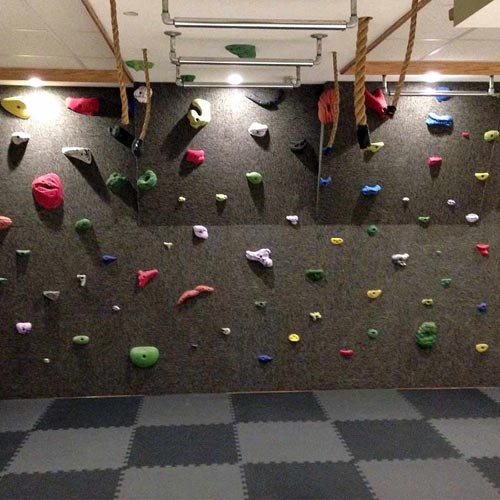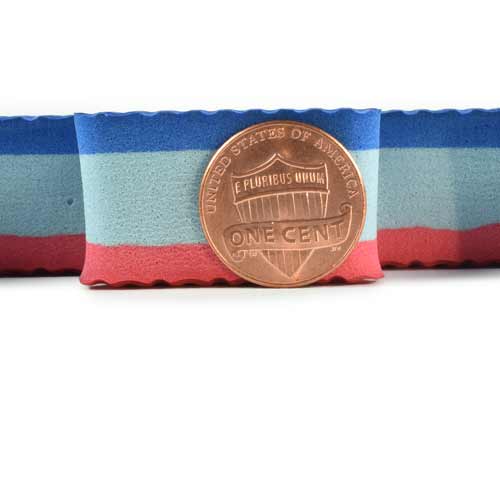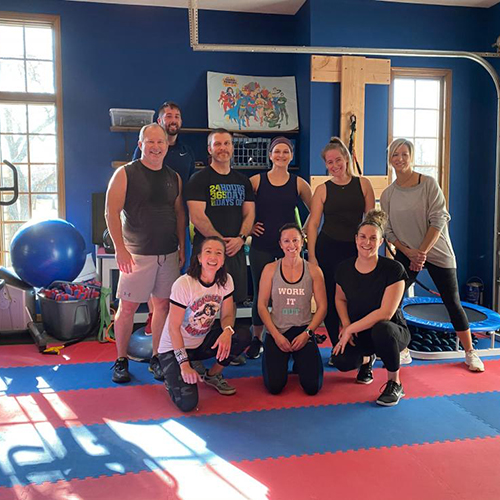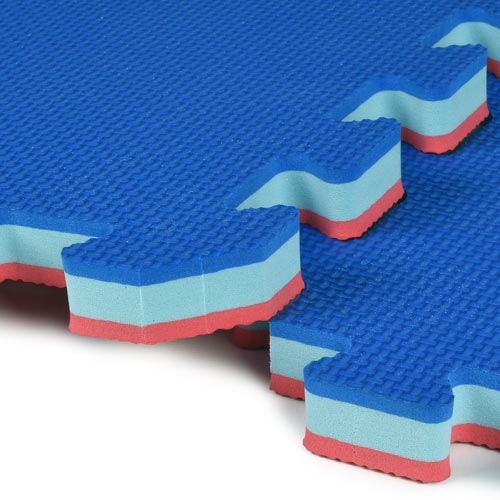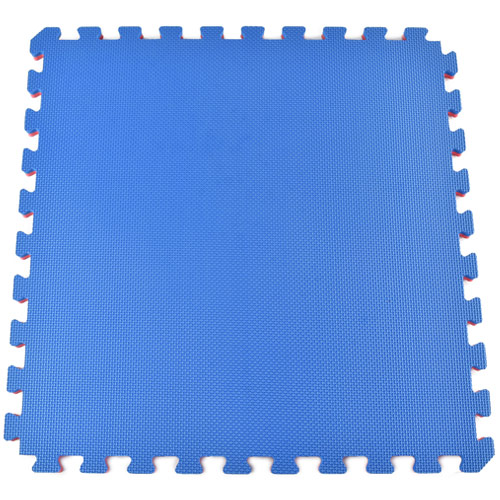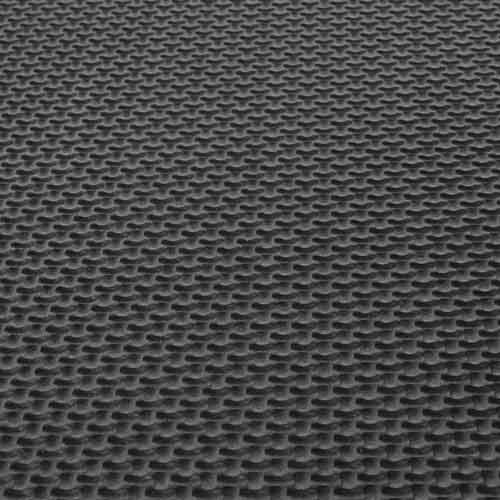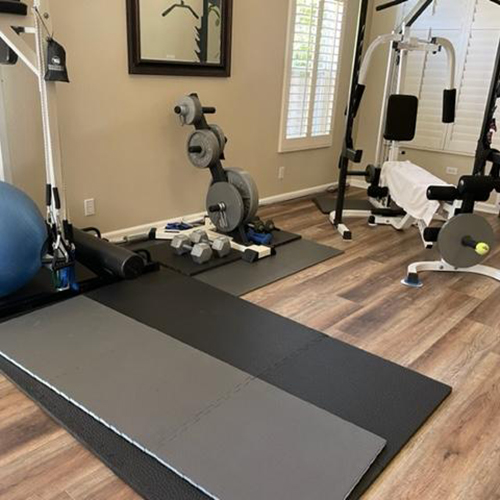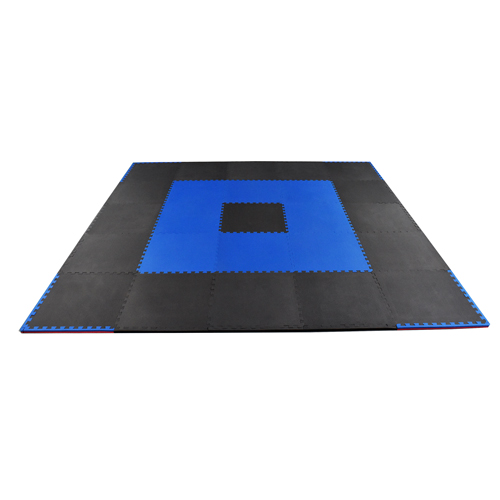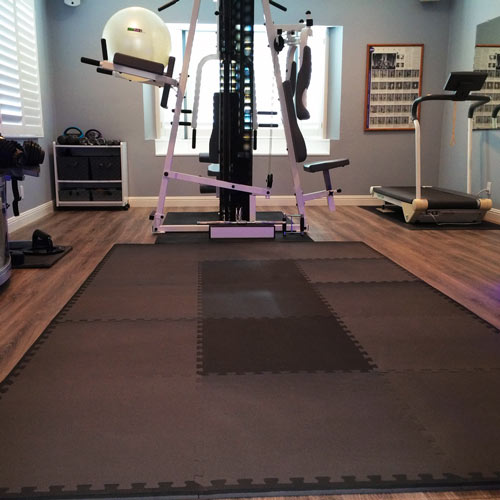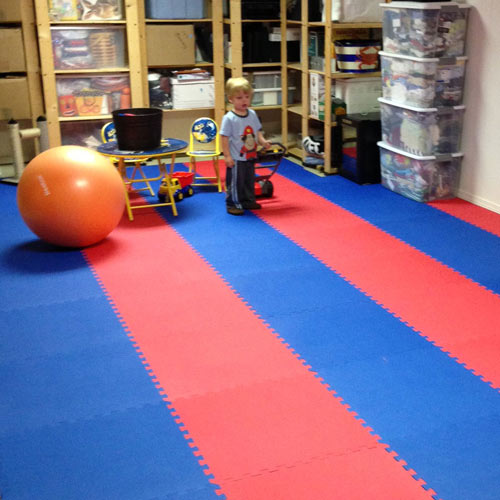 Highest Quality, Durable, Long-lasting
Bright Colors
Scuff Resistant Texture for Athletic Shoes
$9.10
/tile
(You Save 25%)
(459 Reviews )
Free Shipping
- lower 48 with $85 Purchase
Ships Out: Estimate 1-3 Working Days

Red/Blue

Black/Gray

Green/Brown
How Much Flooring Do I Need?
VIDEOS
Home Sport and Play Mats - Thick Foam Flooring Tiles
How to install 2x2 ft interlocking foam mat and tile floors - Greatmats
Home Sport and Play Mats in Basement - Rakesh Patel Customer Experience
Comparing Home Martial Arts Interlocking Foam Mats - Greatmats Puzzle Mats
Andy Chen On Using The Home Sport & Play Reversible Mats in His Home Gym
Comparing Exercise Mats - Folding, Roll Out, Puzzle and Plyometric Exercise Flooring - Greatmats
Foam Floor Basketball Court Options - Dribble Test
How To Clean EVA Foam Mats
How to Cut Foam Mats in 4 Easy Steps - Greatmats
Home Martial Arts Mats Bounce Test Using a Raw Egg
TOP FEATURES
Highest Quality, Durable, Long-lasting
Bright Colors
Scuff Resistant Texture for Athletic Shoes
Waterproof and Stain Resistant
Border Strips Included
Tight Fitting Interlocking Teeth
Sized for Easy Storage and Transportation
Easy to Clean and Install
Use Types
Sport Play Foam Flooring, Like Rubber Play Mats, Exercise Room Foam Flooring, Home Gym Soft Floors
Durable interlocking foam exercise and reversible play mats for home, kids and gyms
The Greatmats Home Sport and Play Mat 3/4 Inch x 2x2 Ft. product includes a high quality design made for use in a residence. This tile is of commercial quality, yet it consists of a small size for convenient shipping to homes. Use these non-toxic EVA foam floor mats for kids and sports training in the house or in a commercial setting. This durable EVA is reversible and has a very tough top surface that is scuff resistant. This home gym flooring delivers outstanding results for martial arts studios. It is an excellent choice for cushioning for kids playrooms as a durable workout and foam play mat.
Exercise Foam Mat

Versatility is a great feature of our stylish foam play mat tiles. The bright colors look amazing, while the well-constructed EVA (short for ethylene vinyl acetate) provides plenty of durability.

For example, using a foam play mat other companies offer will not match the durability and comfort that ours provide for little ones playing and for adult exercises in a residence, including aerobics, Pilates, or taekwondo. This is a common use case for a customer.

These floor tiles are offered in three double sided, brightly colored options. Choose from green/brown, red/blue, or black/gray. The reversible models allow for the desired tone to be visible on top. Our customers have created a checkerboard or other designs with the double sides. A customer can let his or her creativity show through with this large padded play mat.

Another common use for these floor playtime mats is to provide areas for marital arts practice and classes. For an athletic studio where classes are offered, or for a safe practice area outside of class time, the exercise floor mat is a perfect option. It will provide a soft landing space that's also durable.

Our foam play mat sizes are extremely popular for play areas or play spaces of all kinds. They're easy to move into place and install. Each measures 2 by 2 foot with puzzled edges, cover 4 square feet per mat. At that size, they are more commonly used as part of padded flooring system than as a one-piece mat. All reversible colored tiling in our kids play mats feature the exact same puzzle mat edge designs, which means all of them will fit together tightly.

Each activity play mat only weighs 2 pounds, thanks to its lightweight ingredients and configuration. A single person can move the soft foam play mats around and position them for the install.

Line up the tabs on one with the slots on the adjacent unit. Then step on or press on the puzzle edges to pop them into place.

To create a pattern, use the different tones in the exercise tiles, including brighter and neutral colors to complement your home decor. Lay them out first to ensure there's enough of every color to yield the desired pattern. Once arranged properly, just pop them together.

Our non-slip play mat foam puzzle tiles will work as either island or tight to the wall installations. There are multiple examples on our website for helping choose which one of these to use.
Installation of Foam Play Mat
The island design means the installer will be creating a free standing install in the middle of a living room, basement, bedroom, activity gym or other space that does not touch the walls. If placing them in multipurpose rooms, the island exercising areas will be clearly differentiated from the remainder of the room. We include border strips with this style for yielding a flat, finished edging.
Full room installs look great, as the pieces will stretch across the entire length and width, touching the walls. However, to create this style, certain areas of the foam exercise mat must be cut to fit properly - especially if you will be going around obstacles such as poles, counters, etc.
Use a utility knife or a box cutter with these floor mats home selections. Cut against a straight edge guide until penetrating them. A single unit measures about 0.79 inches in thickness. A sharp blade will cut through it successfully after several strokes.
Our foam exercise mats are designed for a dry lay installation. No adhesive is required, either on the back or on the puzzled style edges. Without adhesive, they can be disassembled to return to the original floors. Or use the different shades to change up the patterns of the installations on occasion.
Count on our Greatmats products to outperform those found at big box stores when you want to uniformly cover large areas. We only offer those that contain the highest build quality, yielding a tremendous value.
Use this play gym flooring for home for all kinds of workouts and sports. Our best puzzle exercise mat product will stand up to rough treatment with a material density rating of Shore C 35. Each carries a 1-year manufacturer's warranty.
Interlocking Exercise Floor Mats
Many of our customers love the versatility they receive with these, which yield a closed cell configuration. This means they offer a flexibility and consistency that resembles rubber. In fact, these are so close in appearance that they're often referred to as foam rubber tiling. However, EVA contains no rubber. It will absorb shock.
This makes it an extremely desirable option for judo, where a student could fall or be taken down quite often. The shock absorption makes it a safer type for students than a hard subfloor.
Additionally, the construction gives it the durability that makes it so popular. It has a firmness to it that gives students and athletes the sturdy footing they need to make quick and powerful movements. Excessively soft flooring causes students to run the risk of turning an ankle as their feet sink into the material.
As another benefit, it serves as an anti fatigue layout. It's more forgiving on the student's ankle and knee joints versus other types. This allows a student to avoid muscle fatigue and sore legs. They will be able to practice longer and more efficiently.
Ours feature a lot of versatility. It works with wrestling shoes or bare feet with equal success. Additionally, tennis and boxing shoes will be safely used on the surface, which contains thatched patterns, providing a bit of traction for athletes.
Please contact the knowledgeable customer service team at Greatmats for help with determining how many to order. These calculations can be a little tricky because of the puzzled edge, which can affect coverage area. We can help with figuring out the counts to order for the desired color patterns too.
Please understand the color and shade may vary somewhat within the same order. This is a common occurrence with this model and not a manufacturing defect.
To counteract coloring differences, we'd recommend creating some sort of pattern, such as a checkerboard. With multiple colors in the home gym floor mats, the same colorings won't be adjacent, making the shading issues far less obvious.
They measure 0.79 inches thick. Certain customers will desire a thicker unit, depending on potential use cases. For those interested in another thickness option, contact us for more information. Explain to our personnel how these will be used, and we will be able to make the best recommendation on products.
For example, these non-toxic foam floor tiles work extremely well for impact absorption when practicing jumping kicks. However, for those seeking a critical fall height rating, a much thicker model is required. We offer MMA styles rated for up to 4 foot falls with a thickness measurement almost double these.
FAQ Foam Play Mat Q&A
Why are foam play mats good for preschoolers?
Ours are smartly designed, making them a favorite preschool play mat for a girl or boy. They are cushioned enough to use for crawling mats and roughhousing, but we don't recommend using the kids play mats as napping mats. They have just a bit of anti-slip texture and grip on them, so toddlers just learning to walk will not slip. For this reason, these also will function nicely as large play mats for young children.
Is a foldable foam play mat safe?
Commonly mistaken for rubbery floorings, heavy duty foams are softer and safer. The colorful options found with these give you greater creativity in designing the layouts versus black only selections. Easily convert hard surfaces in the house, such as a basement, attic, or garage, into comfortable and safer sports floorings for youngsters. Some have foldable designs, making them easier to store, and the folding configuration doubles up the padding and will create a thicker landing area for extra cushioning.
Can you use foam mats outside?
We do not recommend using these in anything but a very brief outdoor installation. The foams will expand when exposed to direct sunlight and heat. These do not have an added UV treatment, so this is not sunlight protective flooring.
Can foam mats get wet?
These mats are water-resistant and will not absorb moisture, so they can be used safely in places where there may be occasional spills or sweat from workouts. Wipe clean with a towel, rather than allowing the liquid to sit on the surfaces. This will prevent water spots while drying
They are not intended for outdoor use as they have not been protected against UV rays.
How do you clean a foam play mat?
Mop them with a standard household cleaner, as long as the cleaner does not contain bleach. They are easy to clean, as basic soap and water will work nicely for the cleaning, keeping the surface of the material safe from germs for babies crawling on their hands and knees. We do not recommend steam cleaning with these jigsaw puzzle style interlocking gym mats. The steam may cause them to expand. They are not machine washable either. Test any vacuum for causing discoloration before using it on the full layout.
How many mats would I need for a trade show?
10x10 booth = 25 tiles
10x20 booth = 50 tiles
10x30 booth = 75 tiles
20x20 booth = 100 tiles
20x30 booth = 150 tiles
20x40 booth = 200 tiles
30x30 booth = 225 tiles
40x40 booth = 400 tiles
Maintenance
Product can be damp mopped with common household floor cleaners, avoid bleach. Test your vacuum before use.
Shipping
Ships in cartons via ground service or freight delivery for larger orders.
This Product Ships UPS Ground, FedEx Ground and/or Freight.
Please review our shipping disclaimer.
ANSWERS
Product Questions:
Q: Can I put this over hardwood flooring without damaging them? Than you.
A: Hardwood or any other hard flat surface is suitable. Greatmats does not guarantee our product against what it may do to surfaces that the tiles are installed over. I've seen in the past that when installing foam tiles over hardwood, the polyurethane finish did yellow a bit over time, which was noticed after the tiles were removed. This ambering or yellowing did go away in a few days in the case that I witnessed. It may have been some sort of oxygen variation, not sure. The foam tiles will act as a vapor barrier so if moisture is coming up from the underside of the base flooring, the foam tiles will stop the movement of that moisture at the bottom of the foam tiles. Hardwood may be a bit slipper for sporting activities, meaning the tiles may slip around when installed over hardwood.
Q: Only see the interlocking tiles. For a finished, flat edge, are special edge pieces also available?
A: Yes this product does come with two border strips per tile.
Q: Can I install these mats over carpeting?
A: For best results this foam tiles needs to be installed over a hard flat surface. If you are looking for home gym or exercise mats over carpeting, read this
blog
.
Q: Can these mats be used for boxing?
A: Yes this foam mat can be used with boxing shoes and tennis shoes. This is a good option for boxing.
Q: Do these tiles make a good surface for yoga workouts?
A: They might be a little soft for yoga, depending on the firmness that is desired.
Q: I primarily do aerobics and kettlebell workouts, and I am fairly positive the Home Sport and Play Mat is the right choice for me. However, my husband also has a bicycle trainer stand that he uses in the winter. Is this mat appropriate for the trainer stand, or is it likely it will dent? I'd like a mat that is a good answer for both of our activities. Thank you.
A: The bike trainer will most likely indent the foam tile, but will not really hurt the mats, the more area the weight of the exercise equipment the better. The tiles are great for aerobic and kettlebells.