Gym Mats 2 Inch x 4x10 Ft. V4 18 oz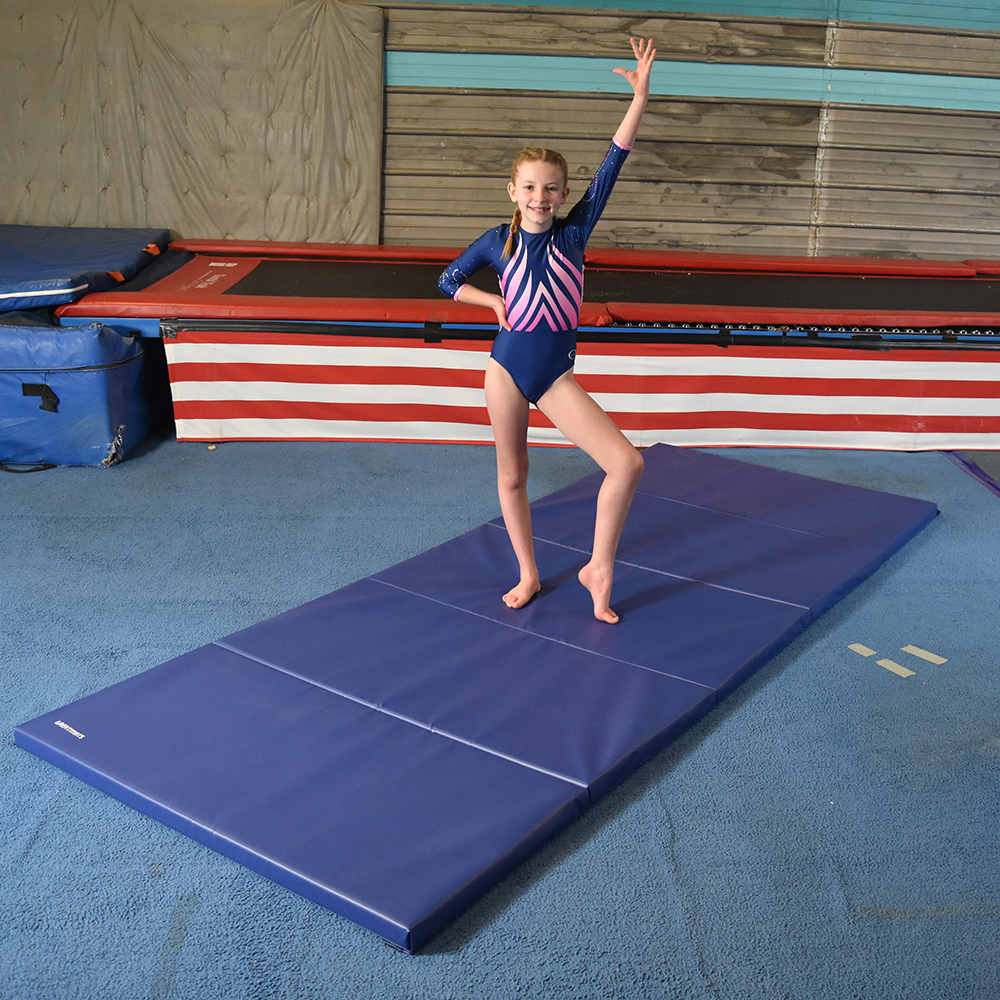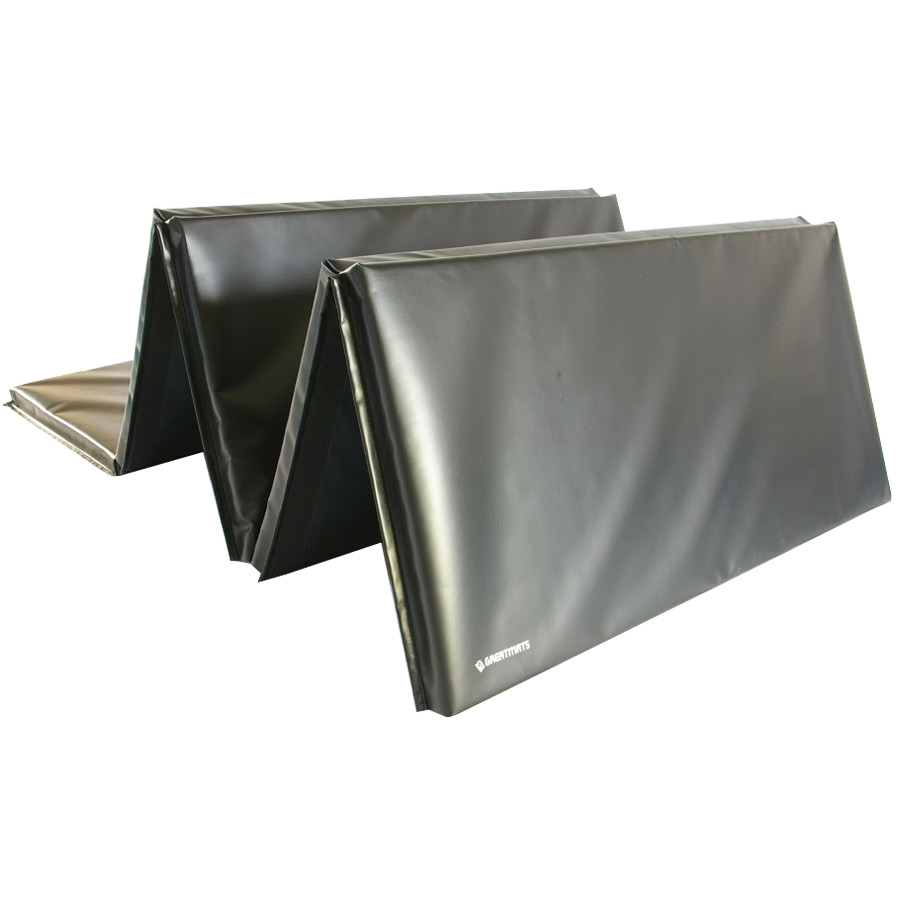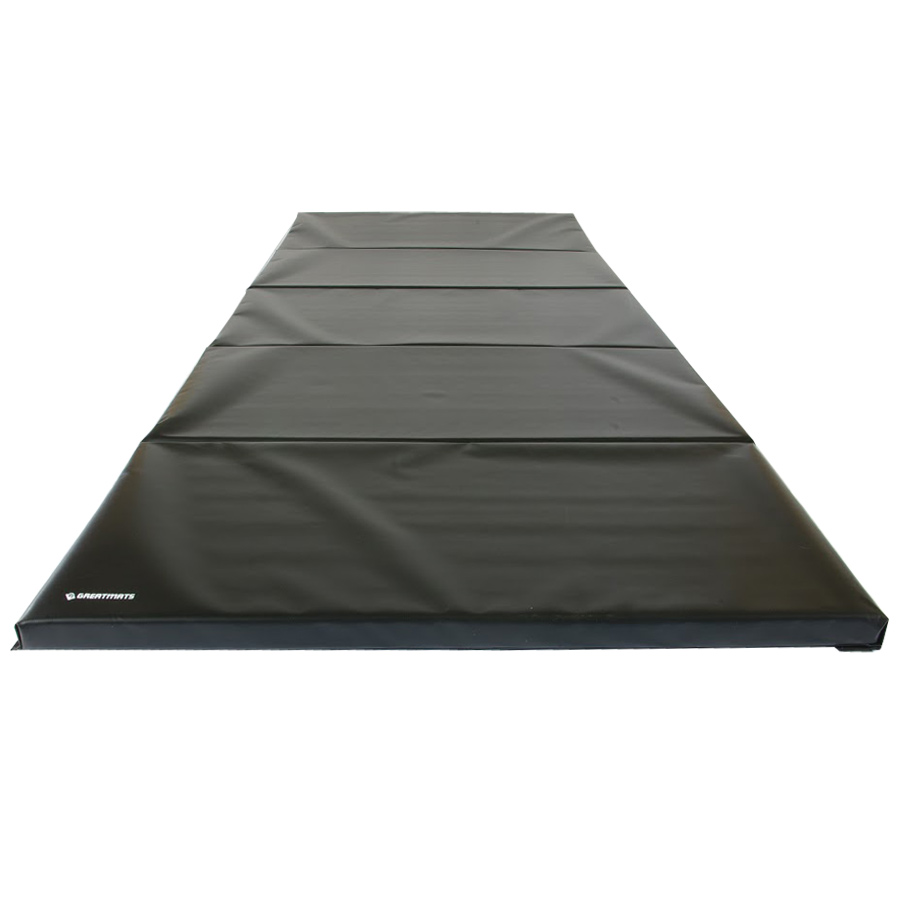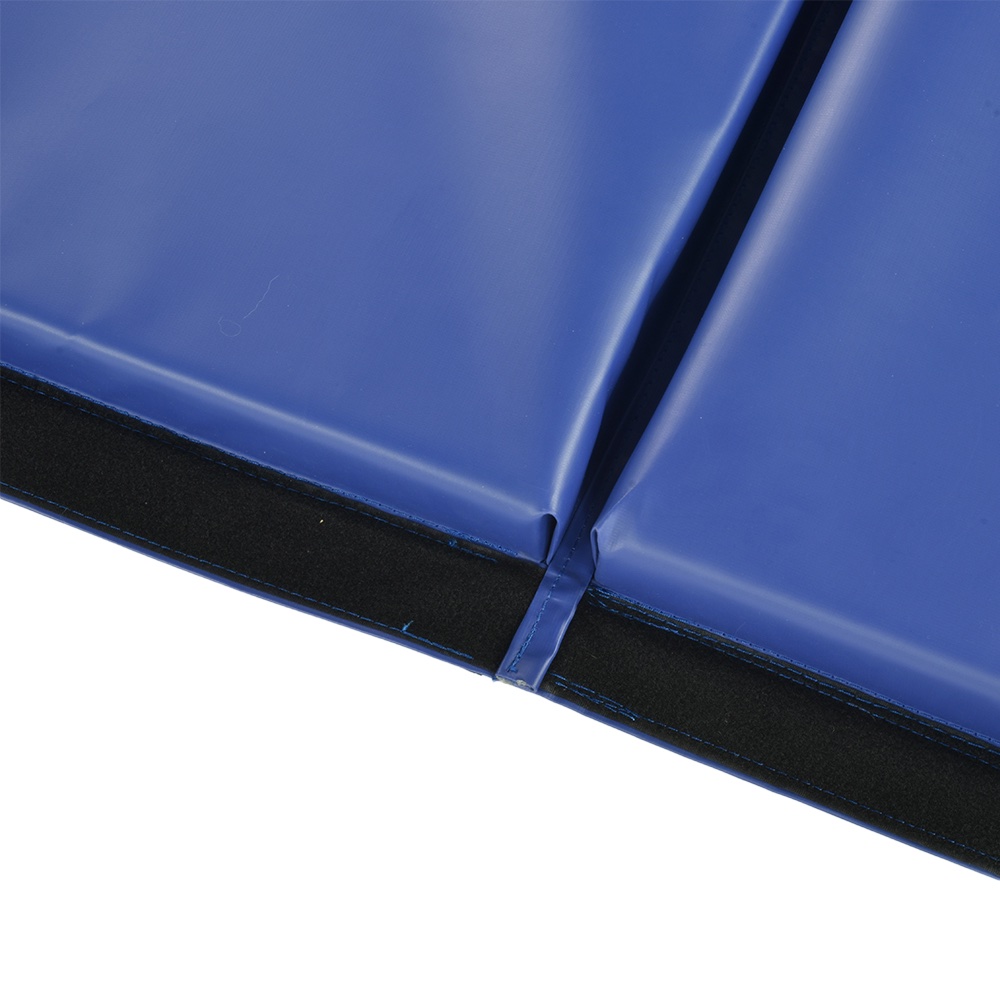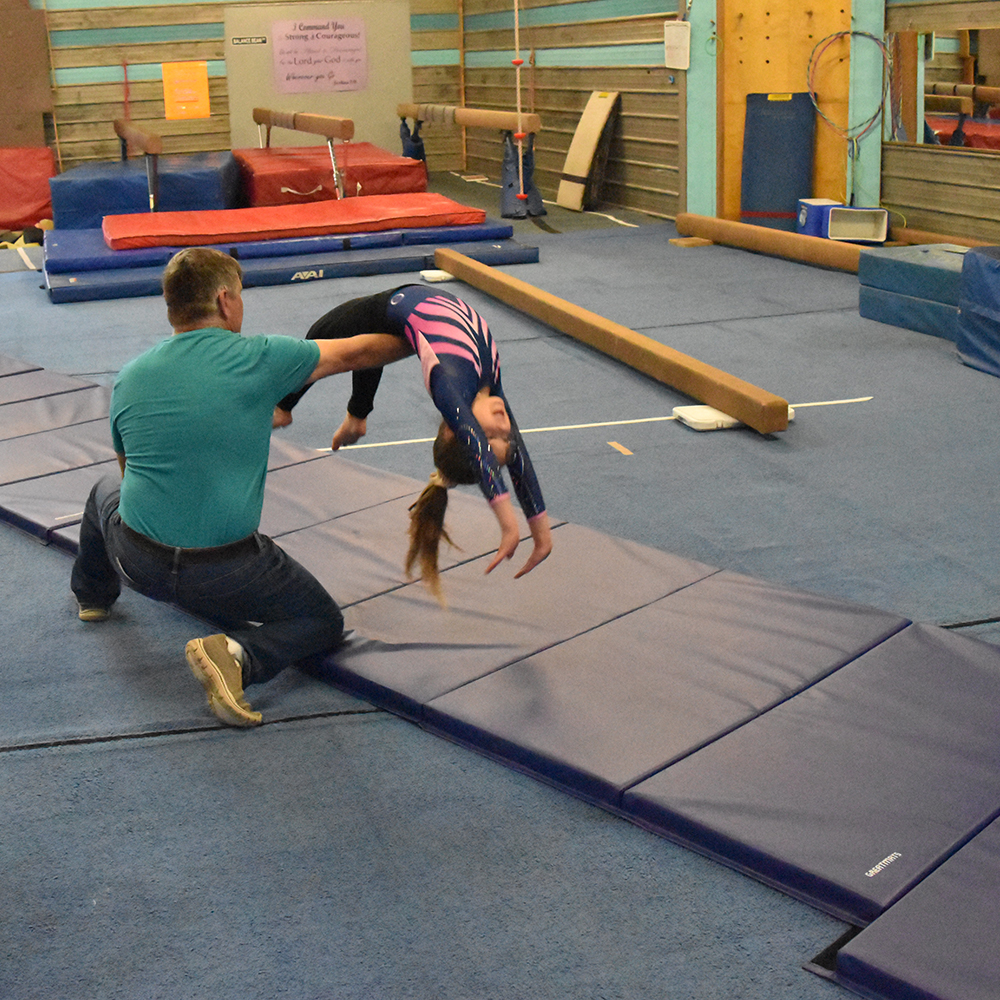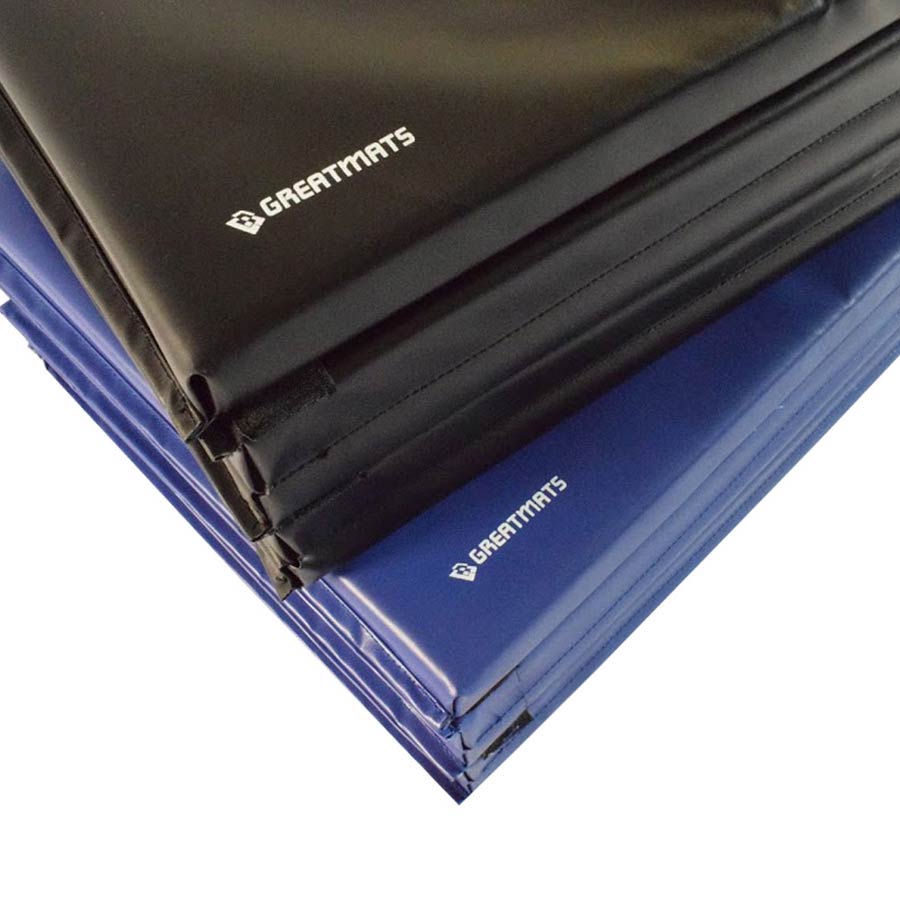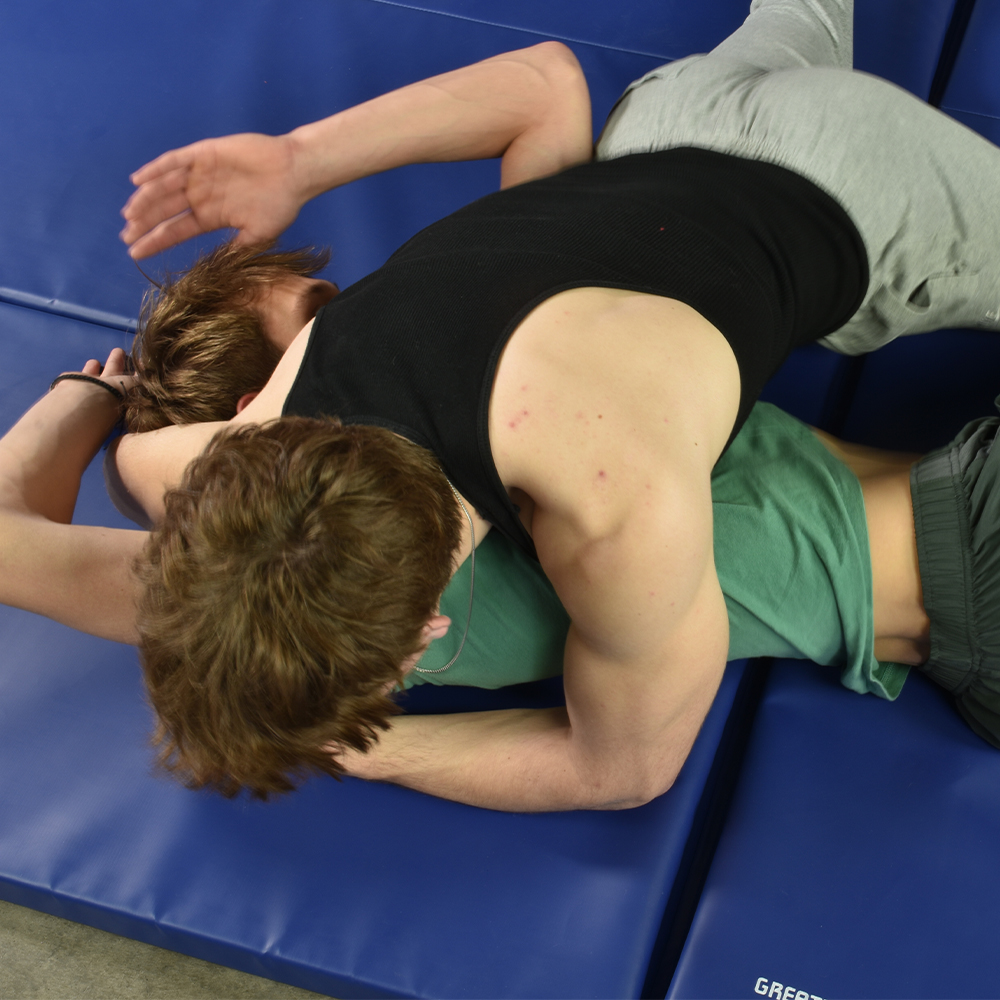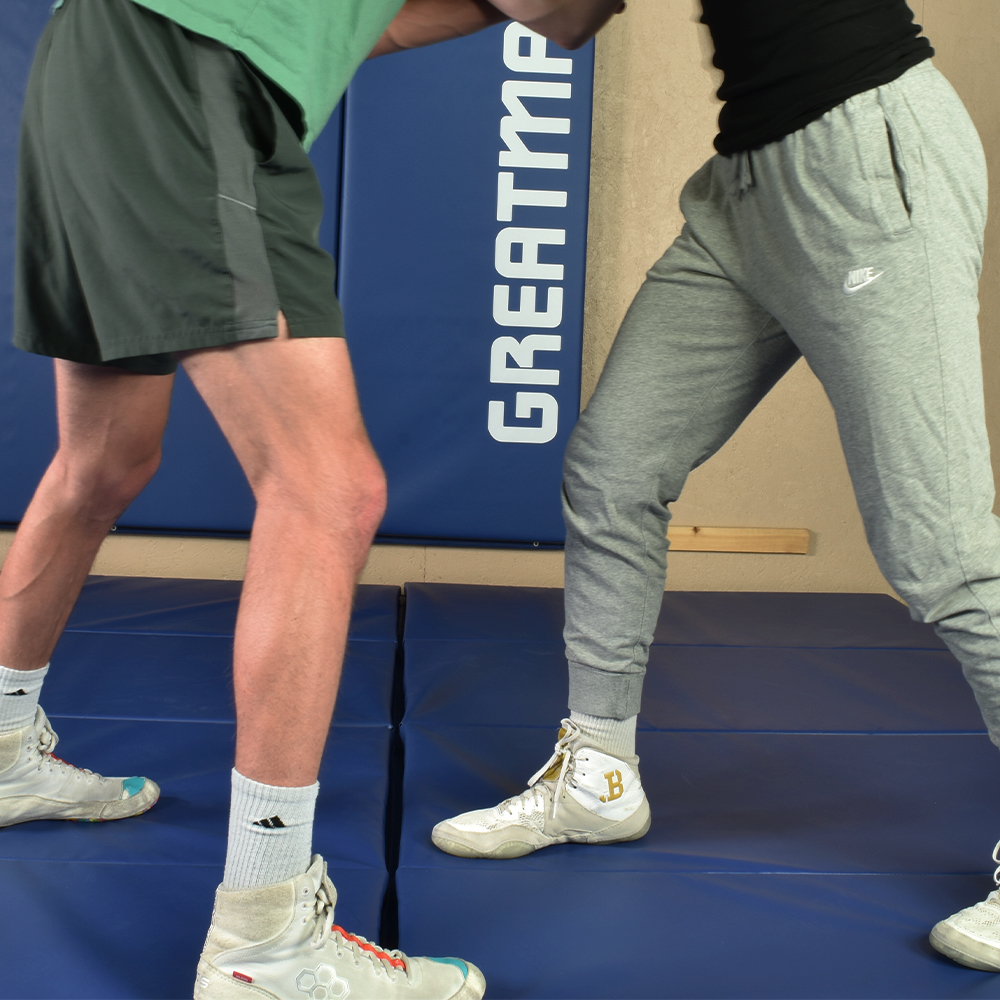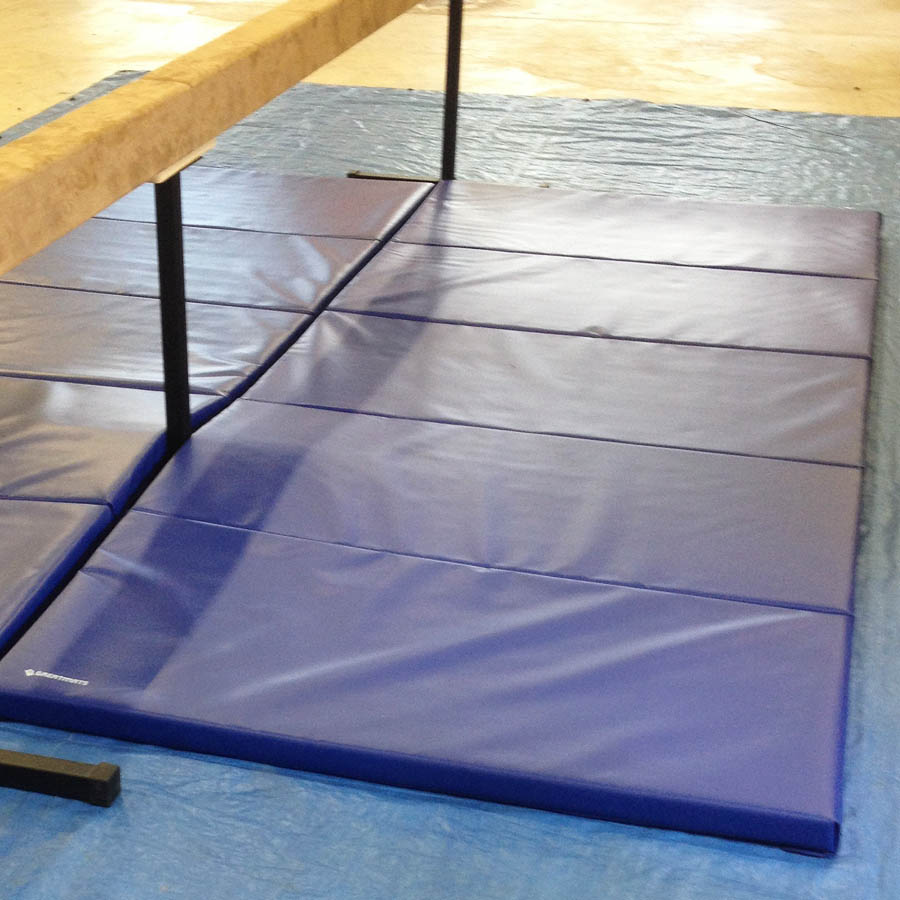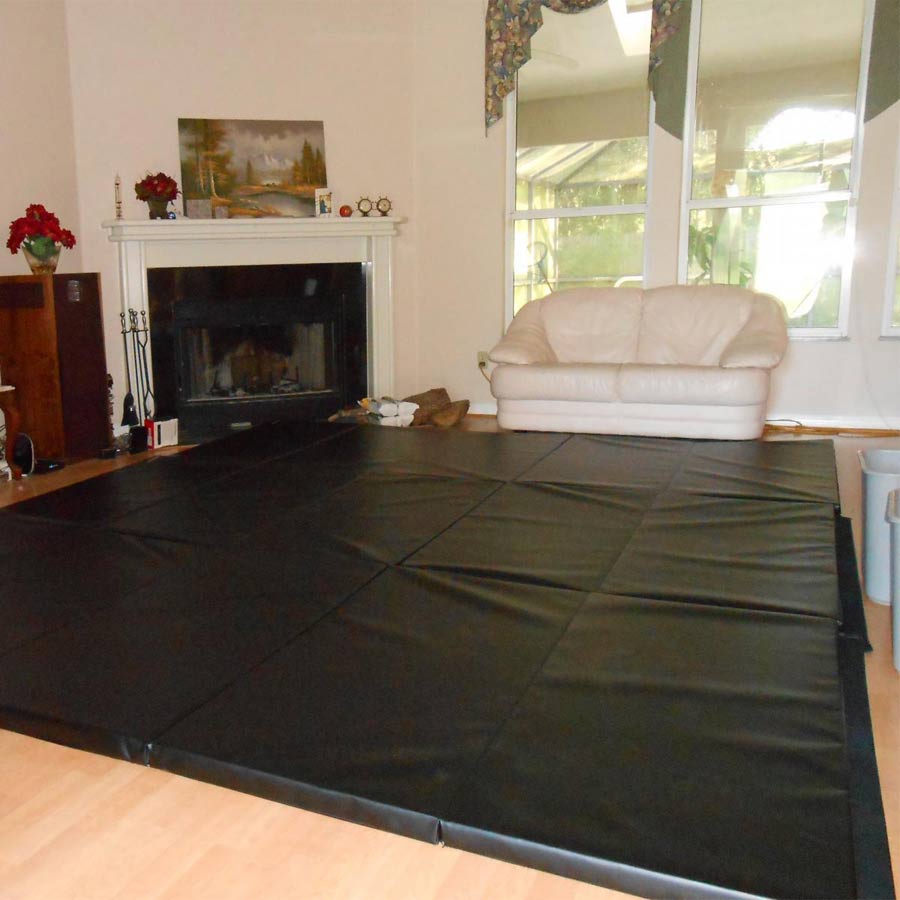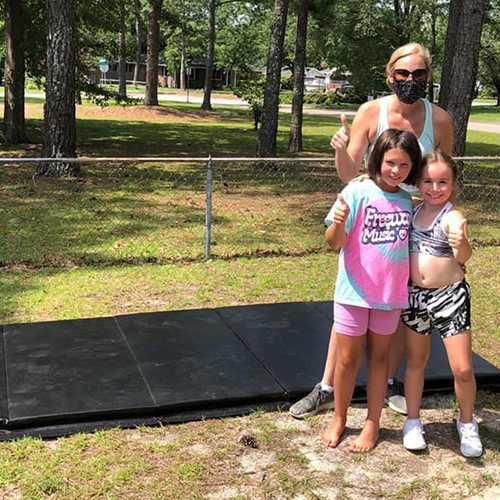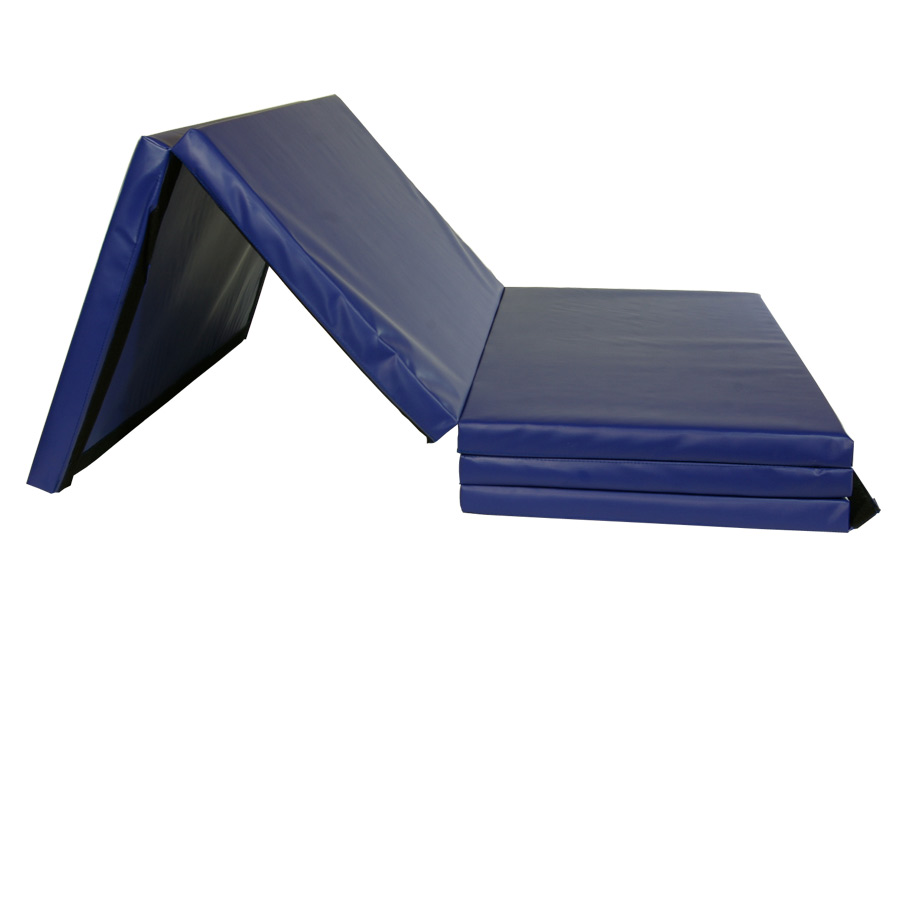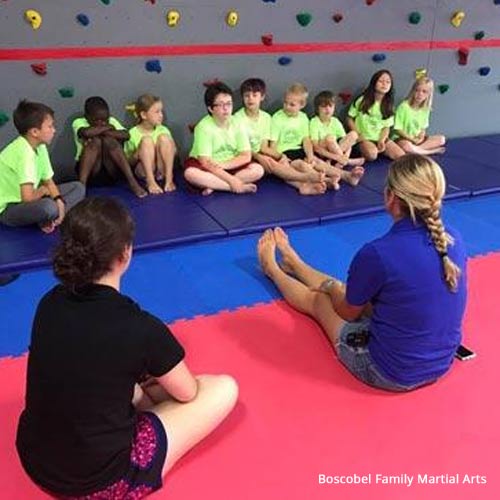 Commercial grade quality
2 inch wide hook and loop connectors on all 4 sides
Double stitched seams
$186.55
/mat
(You Save 29%)
(203 Reviews )
Ships Out: Estimate 1-3 Working Days
VIDEOS
TOP FEATURES
Commercial grade quality
2 inch wide hook and loop connectors on all 4 sides
Double stitched seams
Durable 18 oz. vinyl cover
Each mat weighs 30 lbs
PE foam core
Lead free and 6P compliant vinyl material
Folds for easy transport
Use Types
Gymnastics Training, Cheerleading Stunting, Tumbling, Home Exercises, Home Wrestling, Martial Arts Mats
4x10x2 gymnastics mat, 4x10 ft gym mats for home, Exercise mat for home
At Greatmats, we have long lasting and durable Gym Mats 2 Inch x 4x10 Ft. V4 18 oz models in stock. These have a high density design that features hook and loop connectors on the four sides and double stitch seams for institutional use that will last for many years. It features 18 oz vinyls available in several color options. It is great for flooring at schools and homes. This 4x10x2 gymnastics mat is ideal for tumble practices, for cheerleaders, for gymnasts, for workouts at the house, for wall pads, or for martial art training.
Durable Gym Mats for Home Use


Our 4x10x2 gymnastics mat will consist of the highest quality components on the market. This vinyl covering protects a material density PE foam core of 2 pounds per cubic ft, yielding a smart option to use with gymnast training or for training in judo studios. Cheer teams find them convenient, because they are so simply transported. And they provide great impact absorption.

The rugged 18-ounce vinyl cover on the 4x10x2 gymnastics mat is appreciated, as it will stand up to rough treatment during gymnastic or cheer practice without suffering tears, outperforming PU leather. The vinyls used with this product are 6P compliant for Phthalates and are lead-free.

This product meets California state law Proposition 65 requirements. While these kids gym mats are affordable, they are still made of high quality materials with industry standard EPE foam, strong vinyl, and double stitched seaming. The stitchings in use on the side and edge are especially durable.

Even if students are constantly landing on these, delivering an extreme amount of stress to the material, the stitching will hold the vinyls in place.
Thick Folding Exercise Mat
This model includes a 1-year limited manufacturer's warranty. We offer blue and black colors.
Whether hauling the 4x10x2 gymnastics mat to cheerleading practice or for use in kids play space areas, it is extremely convenient to use. Although each carries 30 pounds of weight, most people will be able to easily carry these, because they will fold up to a reasonable size for transporting in convenience.
They measure 4 by 10 feet when unfolded, making them a great size for play rooms. Having 40 square feet covered provides plenty of potential usage options. As an added benefit, the design delivers fold and stack sections, making them work for whatever situations are required for the space that needs to be covered.
A 4x10x2 tumbling mat for home will consist of 2-foot wide panels that will fold accordion style for easy storage and transportation. Each contains five sections. It'll be convenient to create the exact size and thickness level needed for the planned activity using the foldable panels or by stacking more than one unit.
Versus a 4x6 gymnastics mat, our larger unit is made with loop and hook connection strips on each side, ensuring that connecting them safely and easily is a piece of cake. Connect these on the ends or on the sides.
Connect them if needed to fill up whatever kind of spaces that must be covered. For example, if laying out rumpus rooms in an attic or in a basement, the room may be an odd shape that's difficult to fill with other products, such as a 4x8x4 gymnastics mat. Ours are versatile enough and will be connecting tightly enough to fit well in many types of spaces.
Gymnast and cheerleading coaches love the way these will connect in a hurry. If teaching a skill during class where wider areas of padding to run the drill safely are required, the coach can put these together in no time at all. Or if the child is playing and some friends show up, create a larger area by putting together multiple units extremely quickly and efficiently.
The 4V designation on these indicates creating a connection on any of the edges of the four sided unit is possible. For products that have a V2 designation in the name, they will be connectable on only two of the sides, rather than all four.
A V2 style works especially nicely for creating a lengthy strip for a runway, such as is a must have for a tumbling pass. The 4V style is better for creating a large area of pad coverages throughout the room or for when versatility in the coverage sizes and shapes is a key component.
4x10x2 Gymnastics Mat Shock Absorbing Properties
Softness and shock absorption make this excellent for multipurpose use. Our thicker, 2" mattings can be used to cushion athletes from high impact activities, but they're plenty comfortable to be used in multiple situations at homes, including exercising sessions that are rough on the lower body joints.
These can be used as a wall pad too. If there are some particularly rambunctious children in the house, employ these for protection in a basement that has cinder block walls. Screw the external flange on the long side to a firing strip attached to the walls as a DIY project.
Understand that these are not 100% effective at eliminating or reducing every injury. They are not fail safe. Nothing can substitute for proper instruction, spotting, and good common sense in teaching the skill to gymnasts or for other activities. Landing on the head or in an out of control position can result in injuries, regardless of the surface padding thicknesses or the number of pads in use.
It is available in a 2" thickness measurement. For a little extra pad, we also offer 2.5" matting that includes extra cushioning. However, the 2.5" is a bit heavier than the 2", making it a bigger challenge to move around.
As an alternative, we offer 1.5" thicknesses that have a little less cushioning but are easier to move into place and store, as they don't take up quite as much storage in the closet as the 2".
For most customers, the 4-foot width of these will work very nicely. Safe space for practicing most cheer and gymnast skills will fit perfectly well within the 4-foot measurement. However, if slightly wider units would yield the desired level of padded protection, we provide additional widths, including those of 5 and 6 feet.
If trying to outfit an entire room where a particular width measurement to fill it properly is called for, a model that has a 5' or 6' width will yield a better performance level than a Dunham's gymnastics mat.
For questions about which type of product will best function in the desired installation spaces, contact the knowledgeable Greatmats customer help team. Explain the plan for using it and the amount of desired coverage, and our personnel will be able to recommend just the right products.
If unsure whether these are going to be offering the right measurements required for the types of exercises or skills building that students will be performing, contact our customer service team.
FAQ Gymnastics Mat Q&A
What should a gymnastics mat thickness be?
The 1.5-inch probably is a better option for really young children than for older kids or for adults. We also would recommend the 1.5-inch for areas where the plan is to pick them up and lay them down repeatedly, such as in a school gymnasium area that is used for multiple purposes. The 2-inch offers plenty of versatility, as it has enough padding for both children and adults to work out and play safely on them. They also are able to be moved around relatively easily, so they provide a nice mix of features.
How do you clean a gymnastics mat?
Our gymnastic mat exercise mats are easy to care for after a workout. Use hot water and a sponge to take care of any spots. Should a child spill liquid on the surface, just clean it up quickly by removing as much water as possible and allowing it to dry naturally. These will slightly absorb liquids if the moisture is left in place too long. Do not soak these in water when trying to clean them.
What is an air track mat?
The AirTrack is an inflatable gymnastics mat that requires a hand pump or an electric blower to insert the air inside. It doesn't deliver the same type of flooring as gymnastics tumbling mats that would be used in competitions, because the air inflation provides a greater boost to the athlete, yielding a larger bounce. The inflatable units are more for fun than for serious trainings.
How much does a gymnastics mat cost?
The price depends in large part on the thicknesses and whether the manufacturer used pure materials to create the folding gymnastics mats for home. At Greatmats, we only source our gymnastics equipment and pads from trusted manufacturing sources, ensuring a lengthy lifespan and value. For folding gym mats, expect to pay anywhere from $3 to $10 per square ft of coverage. Occasionally, customers receive a savings by ordering 2 gym mats of the same model. Used gymnastics mats for sale or thick gymnastics mats other companies sell may be offered cheaply, but their integrity and the quality of the ingredients used in the construction will be a question mark, possibly leading to a failure or a tear.
What is the best gymnastics mat to buy?
It depends on the planned use case. Many times, a gym mat for home works nicely if it has a roll up or foldable configuration, which simplifies storage and works for gymnastic practice, as well as martial arts and other workouts in the basement at the house. Some customers in a studio setting prefer a mat with carrying handles. Then, moving the cushion around the building wherever it's needed is not a problem, thanks to the easy carrying sewn-in handles. For a small child just learning new skills, a cheese mat used on top of floor mats is a smart selection. So the recommended purchase truly depends on the method in which it will be used.
Maintenance
Clean with hot water and a sponge. Do not soak in water.
Shipping
Ships via ground service to your door. Larger orders may ship on pallets via common carrier freight delivery.
This Product Ships UPS Ground, FedEx Ground and/or Freight.
Please review our shipping disclaimer.
ANSWERS
Product Questions:
Q: Can they be used as a wall mat?
A: Yes these can be attached to a wall.
Q: Can you do cartwheels on this mat?
A: Yes, these home gym mats are designed for gymnastics and tumbling training at home.
Q: Does this mat have a rated fall height?
A: The 2-inch mats offer plenty of versatility, as they have enough padding for both children and adults to work out and play safely on them. They are not fall-height rated.
Q: How well do you think this would work if installed over carpet in a basement to do cardio-oriented workouts such as P90X, Insanity, etc.?
A: Consider a
roll-out mat
instead for P90X and Insanity workouts over carpet.
Q: What kind of disinfectant can you use on these gym mats?
A: Avoid cleaning agents containing chlorine or acid-based cleaners. Use mild detergent mixed with water.
Q: Can you wear shoes on these mats?
A: The vinyl cover will hold up to clean athletic shoes.
Q: How should I connect these to the wall?