What Makes A Good Martial Arts Competition Mat System?
By Lisa Hobbie Created: March, 2020 - Modified: April, 2020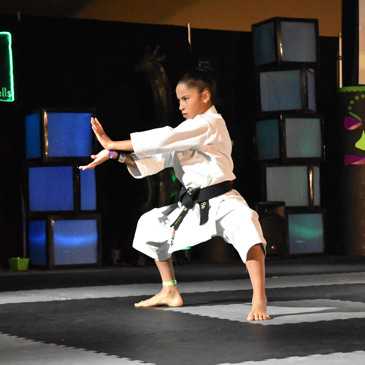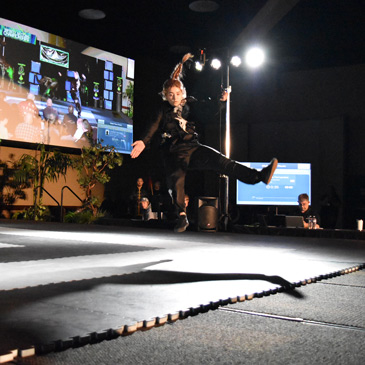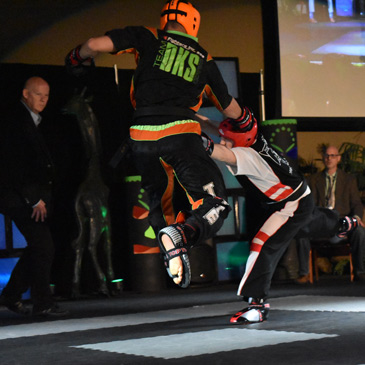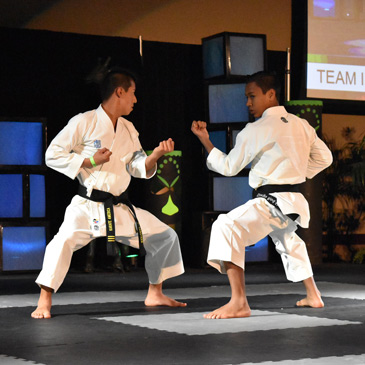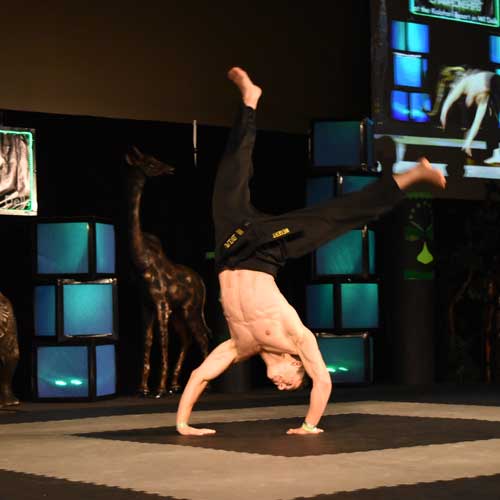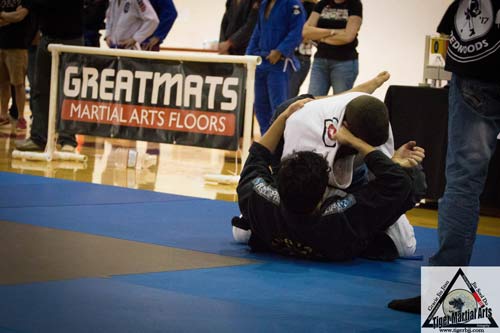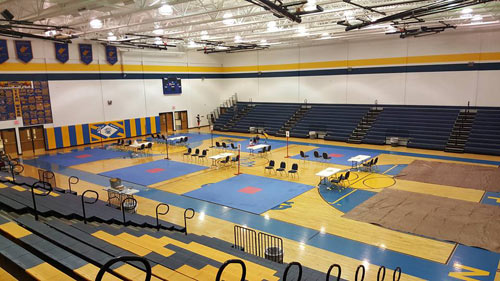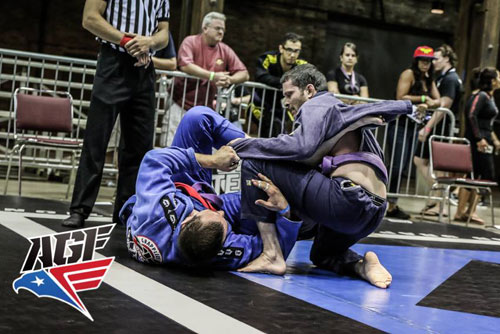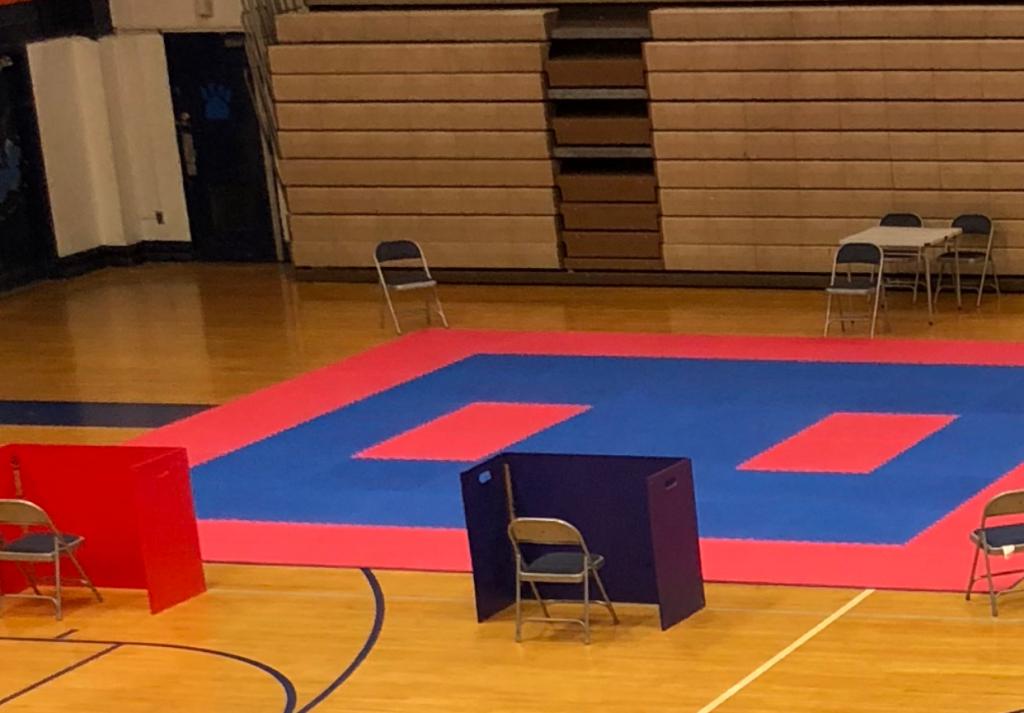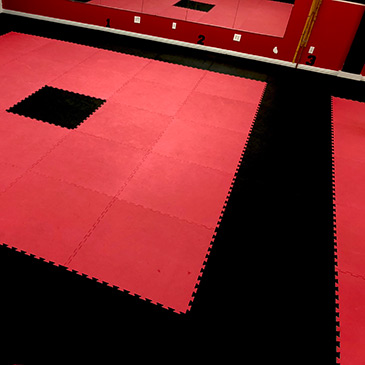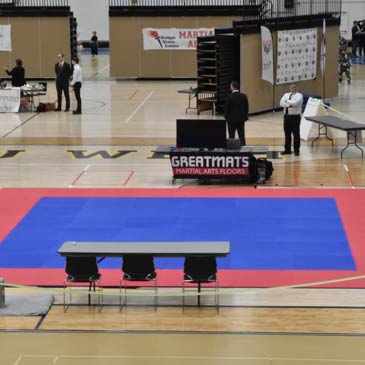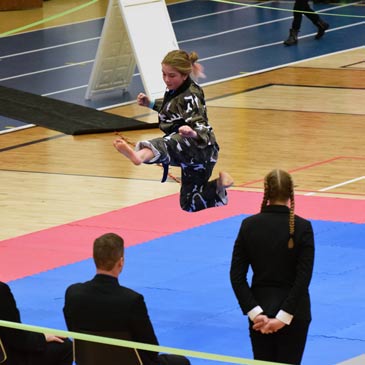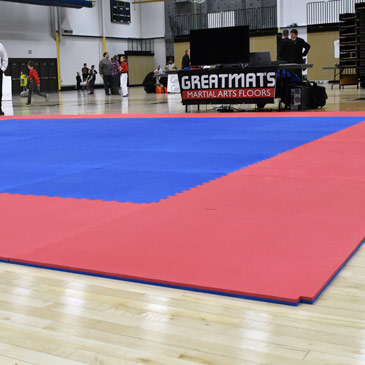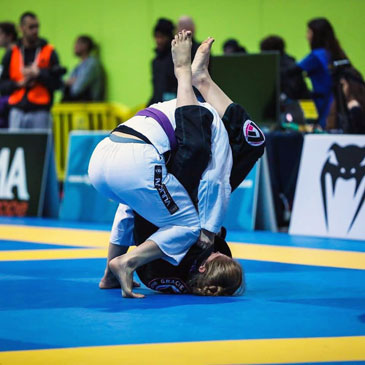 If you have ever participated in or watched a martial arts competition, you understand the excitement and complexity involved.
Martial artists get to test and demonstrate their skills and strength - both mentally and physically - in a competitive and controlled environment and earn points and/or awards and recognition for their performances - in addition to personal growth and satisfaction.
A lot of planning and consideration goes into preparing for a competition to ensure a smooth, safe, and successful event takes place. Everything from selecting a school gymnasium, stage, event center, or sports complex as the host facility to making sure the necessary equipment is in place is all part of the preparation process.
Perhaps one of the most important considerations is ensuring that an adequate competition mat layout is in place for each area of the tournament. Quality matting on the competition floor allows the athletes to use a variety of moves and maneuvers safely, which is imperative in any martial arts or contact sport.
The most important factors that come into play when determining what would make a good competition mat system are: thickness, size, price, ease of use and padding.
Puzzle mats are among the most popular for these venues and come in multiple varieties, are among the best options for a number of reasons. Puzzle mats are popular, because they are portable and easy to ship or transport, come in many colors, designs, and thicknesses, and are often durable enough for heavy foot traffic and equipment use. For a competition or tournament setting, the ability to create multiple layout options is a huge plus, as different disciplines may need different ring sizes and boundaries, as well as warm up areas. This type of competition mat system is easy to assemble with a non-adhesive, interlocking ''jigsaw puzzle'' design which requires little skill or time. With a different color on each side, it's simple to flip the mat to have the competition area clearly marked in a different color than the boundary areas.
Although each type of puzzle mat may appear to be the same, it's important to note the seemingly minor differences that are important factors in determining if it will fit the needs of a particular discipline.
Taekwondo Martial Arts Mats for Competition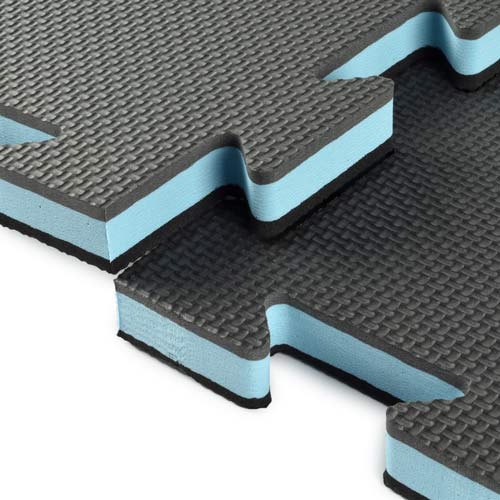 Pro Taekwondo mats
are a competition mat for the striking art disciplines - including tkd and mixed martial arts - that will be performed with bare feet, boots, or shoes. These mats are typically roughly ¾'' (20mm) thickness with a textured surface resistant to scuffs, indentations, and divots.
They are also very durable, providing years of portable protection and enjoyment. Tournament competitors will be able to work harder and longer, because the mat provides pressure reduction and strain protection. These mats also provide a very tight fit of the interlocking tiles, preventing trips and slippage of tiles.
Martial Arts Karate Competition Floor Mat System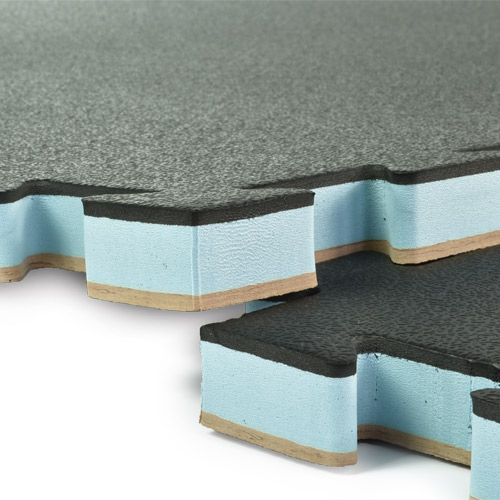 Karate Mats
, although among thinner martial arts mats, provide for a slightly thicker padding than taekwondo mats – typically 1 inch. They too are ideal for Karate, Taekwondo and other striking arts competitions. These mats will usually have a smooth surface finish that works well for bare feet or soft shoes. It will allow for fast, precise movements due to its dense material formulation. These mats are a nice, versatile option that works well with most disciplines for competition or dojo use.
Judo Jiu Jitsu Competition Mat System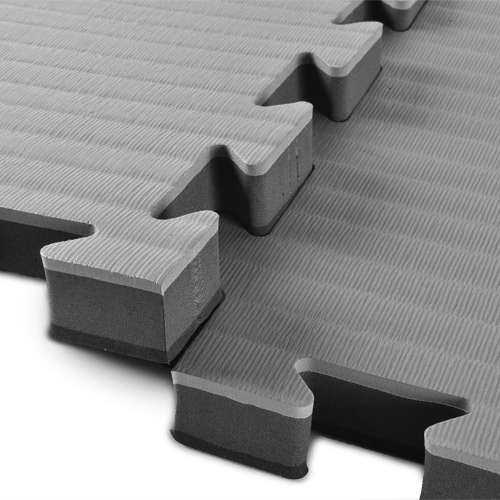 A martial arts competition mat that is suitable for tournament areas requiring a thicker padding is a
Judo jiu jitsu mat
. This mat is 1.25 inches thick and surfaced with a tatami top and provides for a safe, cushioned surface. These mats do provide for a somewhat cushioned fall, but are also appropriately firm – allowing for a strong footing - and are designed more for ground work than throwing.
Installation of this type of competition mat can be done by one person or a few people, simply for the sake of speed.
Grappling MMA Mats Competition Floor System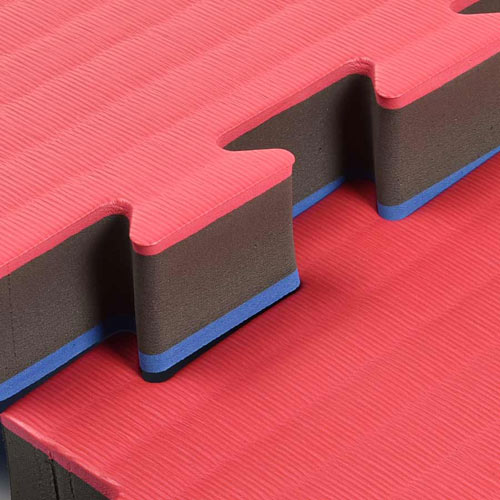 BJJ, submission wrestling, and MMA disciplines will require a competition mat system that is designed for greater fall protection. Greatmats
Grappling MMA mats
are rated for a 4-foot fall to prevent head injuries from throws and tumbles and to provide safety.
The Grappling MMA mats are 1.5 inches thick, and are ideal for these disciplines, as well as Judo, grappling, Jiu Jitsu and other intense training. The mat surface tatami texture is most suitable for bare feet. Soft shoes can be worn, but they may scuff the mat.
Greatmats has the Best Competition Mat Options
Regardless of the specific type of martial arts flooring you're looking for, Greatmats has a variety of options to suit any needs. With safety, comfort, durability, and quality in mind, any of the competition mat options found here would be an excellent choice. Puzzle mats come with a 1-year limited warranty and are designed specifically with various disciplines in mind.
These high-quality mats meet strict design specs and have been a favorite for trainers and instructors, globally, for more than a decade. You can be confident in the longevity of your investment when you choose Greatmats.
If you want more information or details, the Greatmats' customer service team is readily available to answer questions and to assist you in selecting the perfect flooring for your martial arts tournament