Ground Protection Mat Guide
If you're looking to learn more about ground protection mats, this is a great place to start. Greatmats ground protection mat buyers guide offers insight into the product, through blogs, videos, testimonials and more.
Ground Protection Mat Videos
Why choose clear ground protection mats for over grass
Comparing Black and Clear Alturnamats Ground Protection Mats in Direct Sunlight - Temperature Test
Ground Protection Mats For Temporary Walkways and Driveways over Grass
How to Install StayLock Tiles Over Grass For A Temporary Walkway
Greatmats Ground Protection Mats 4x8
Temporary Walkways Using Portable Outdoor and Tent Tiles
Temporary Walkways Using Greatmats Ground Protection Mats
How to Install Matrax - Portable Outdoor Flooring Panels
Ground Protection Mat Considerations
How to Install Geogrid Cellular Paving Tiles
GeoGrid Cellular Paving Tile
Ground Protection Mats for Utility Trenchers
Ground Protection Mats for Directional Drill Water Trucks
How to Clean Ground Protection Mats
Digger Derrick Mats - Ground Protection Mats for Heavy Equipment
Bucket Truck Mats For Ground Protection and Tire Traction
Matrax Composite Mats for Pedestrian Walkways, Tent and Event Flooring
How to Install 4x8 Ground Protection Mats for Driving on Mud
Heavy Equipment Mud Mats - Ground Protection and Stability
Ground Protection Mats at Lisk Landscape Innovations
Outrigger Pads for Cranes, Backhoes, Caravans, Trucks & More
Ground Protection Mats with Fast Shipping and Price Match Guarantee
Traction Mats for Mud - Greatmats Ground Protection Mats
Tire Traction Mats - Two-Sided Ground Protection Mats - Greatmats
Ground Protection Mats - Lawn Protection Mats
Ground Protection Mats as used by Industrial By Products LLC
Heavy Duty Ground Protection Mat - TuffTrak XT Extreme
Axel Landscape using Greatmats Ground Protection Mats
Ground Protection Mats for Lawn Protection During Landscaping
Ground Protection Mats - Temporary Road Mats
Ground Protection Mat Customers - View All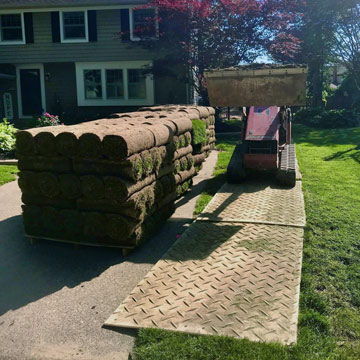 Grass Protection Mats Testimonial - Lisk Landscape Innovations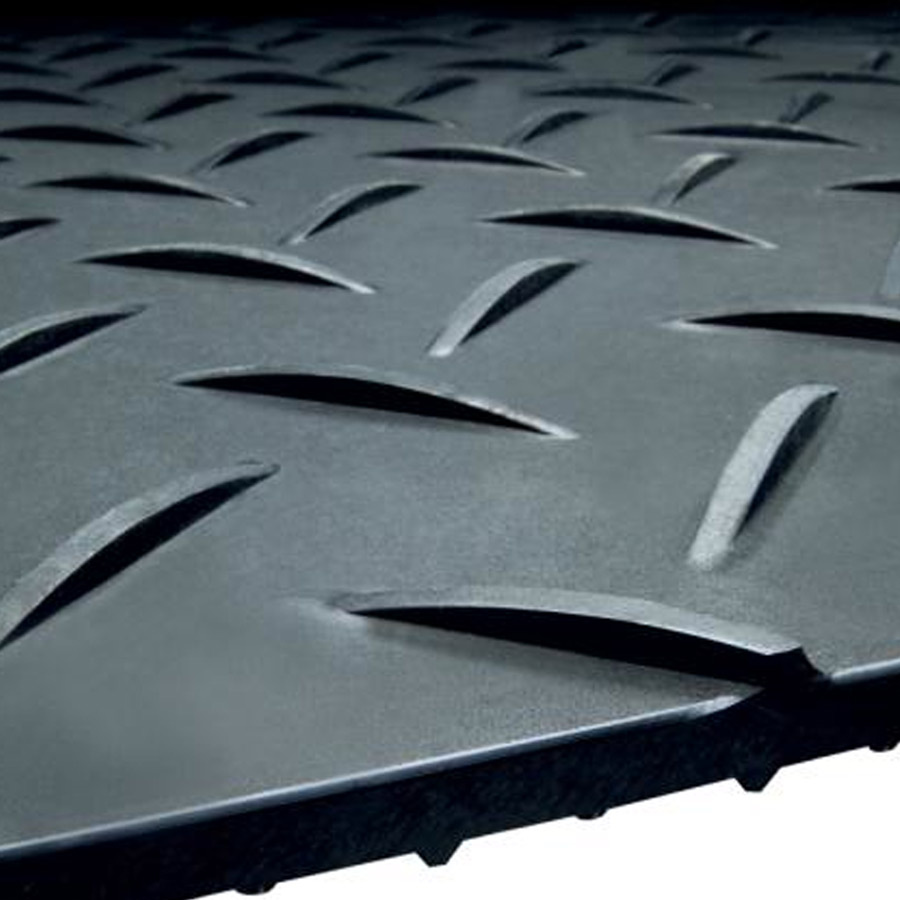 Ground Protection Mats - Whispering Tree Service Testimonial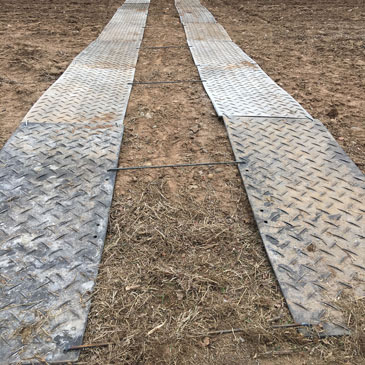 Field Protection Mats - Industrial By Products Testimonial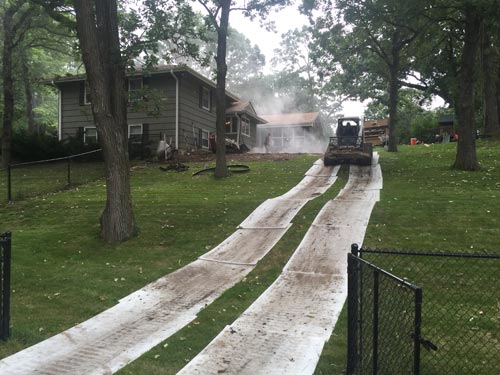 Ground Protection Mats - Axel Landscape Testimonial
Ground Protection Mat How To's - View All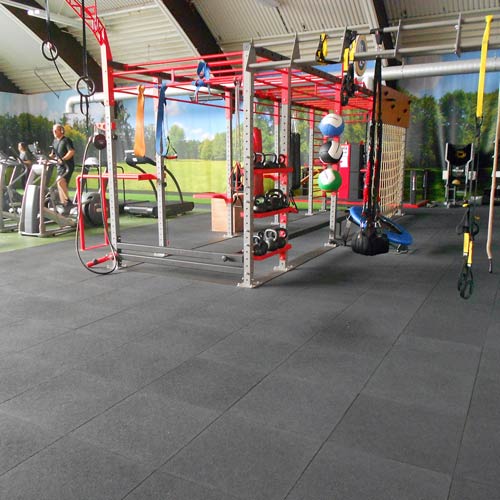 How Do You Determine The Most Durable Flooring?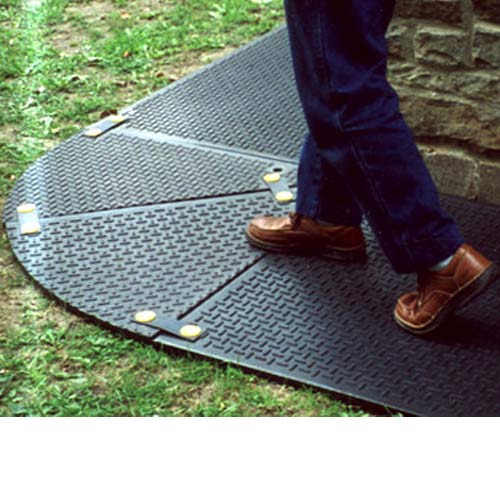 Temporary Walkway Over Mud or Grass - Temporary Sidewalk Ideas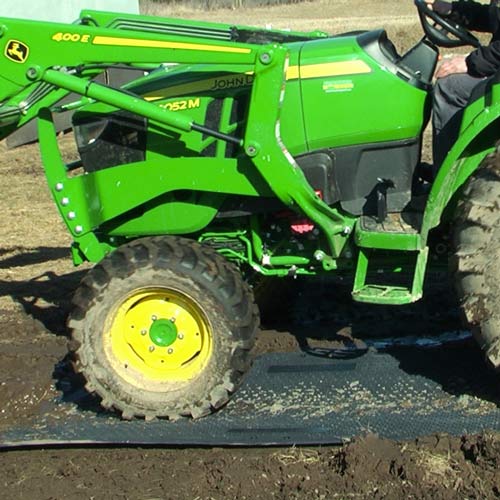 How to Prevent Your Tractor From Getting Stuck in Mud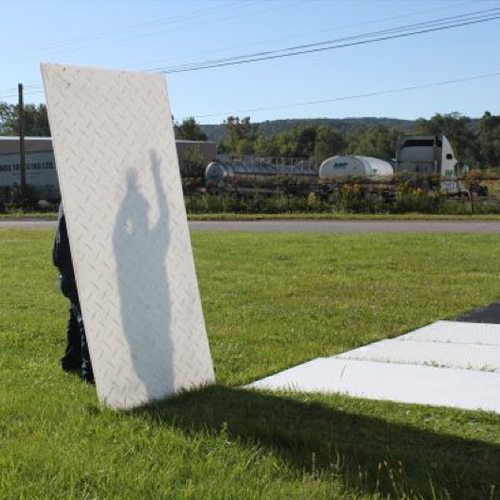 Heavy Equipment Protection Mats - The Key to Protecting Lawns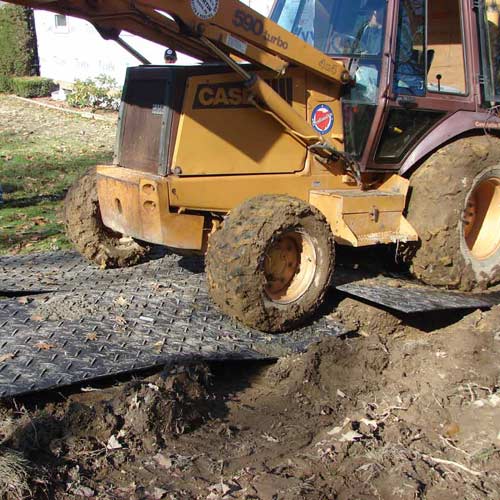 What Size of Ground Protection Mat Do I Need?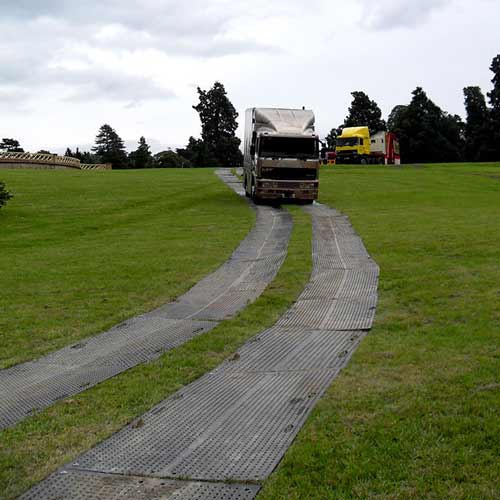 How to Create a Temporary Road Using Mats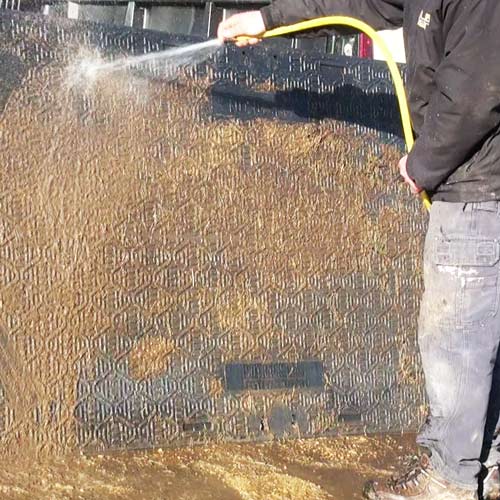 How Do You Clean Ground Protection Mats?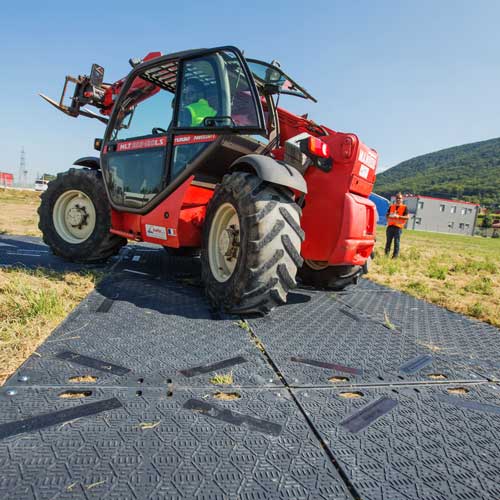 How Do I Protect My Driveway From Heavy Objects?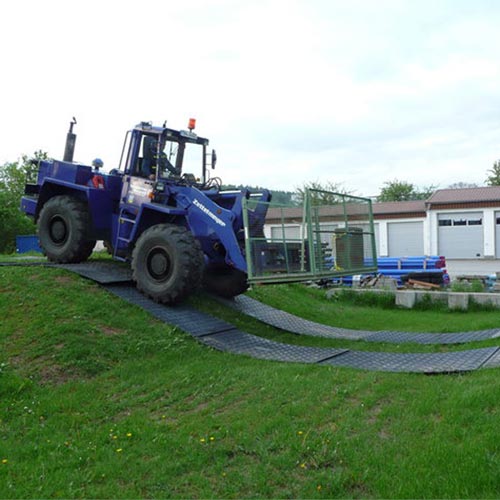 How To Install Mats For Driving On Mud
Ground Protection Mat Ideas - View All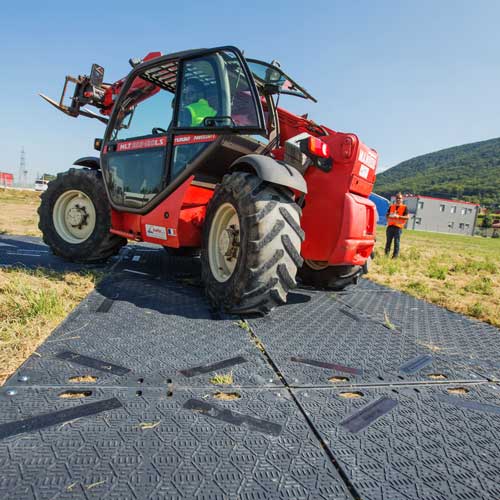 Are Ground Protection Mats Good For Rubber Tracks?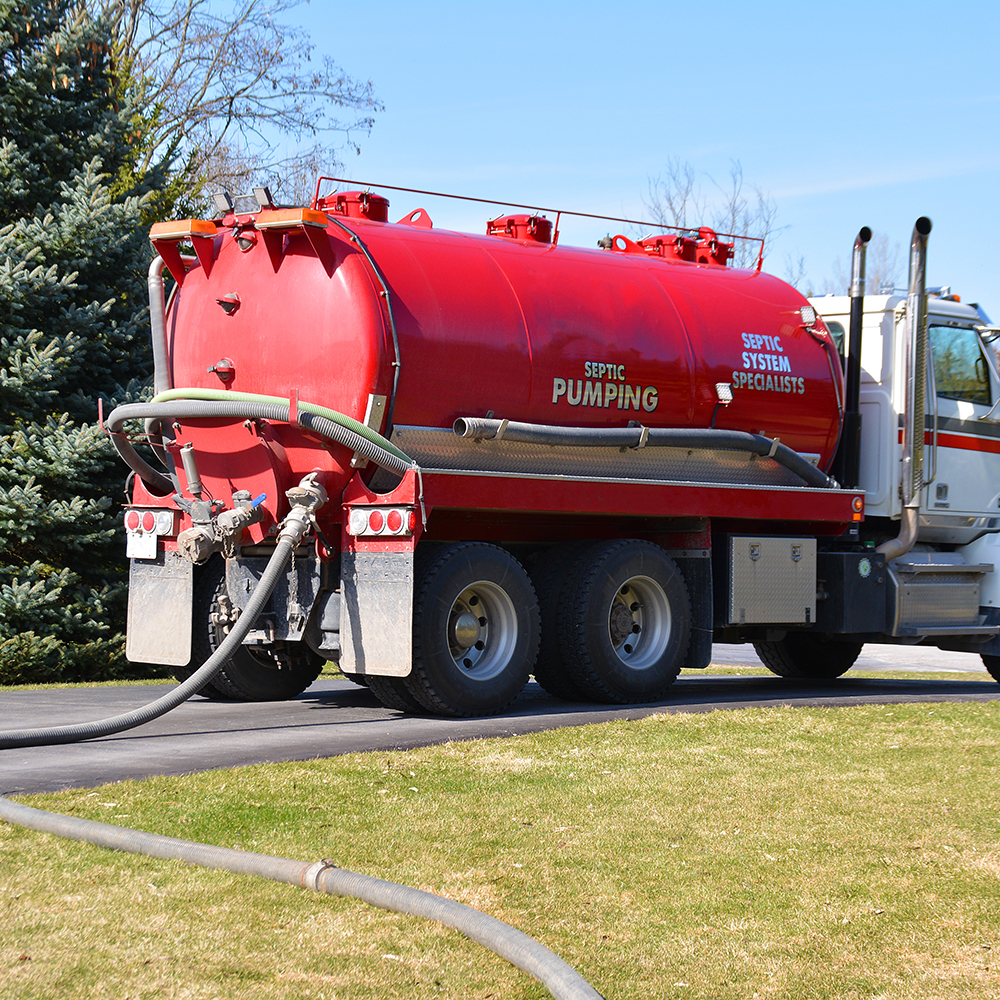 Do Heavy Trucks Damage Or Crack Driveways?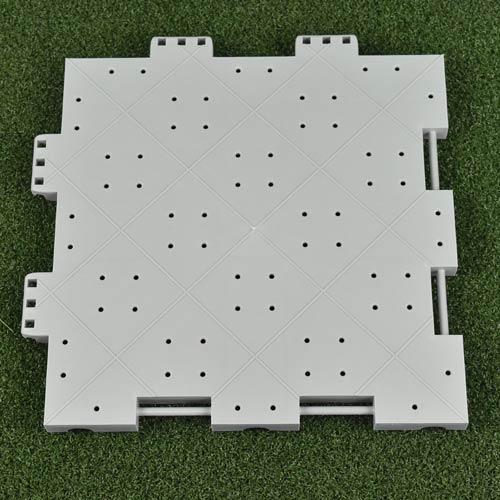 What Flooring Materials Can Be Installed Over Grass?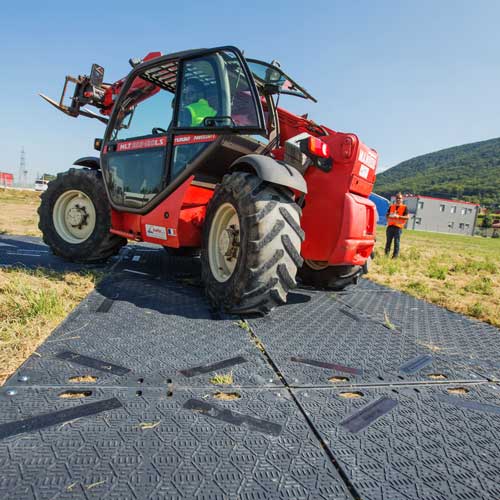 What Are The Best 4x8 Ground Protection Mats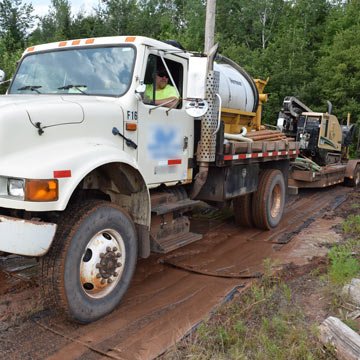 What's The Easiest Method To Rescue A Truck Stuck In Mud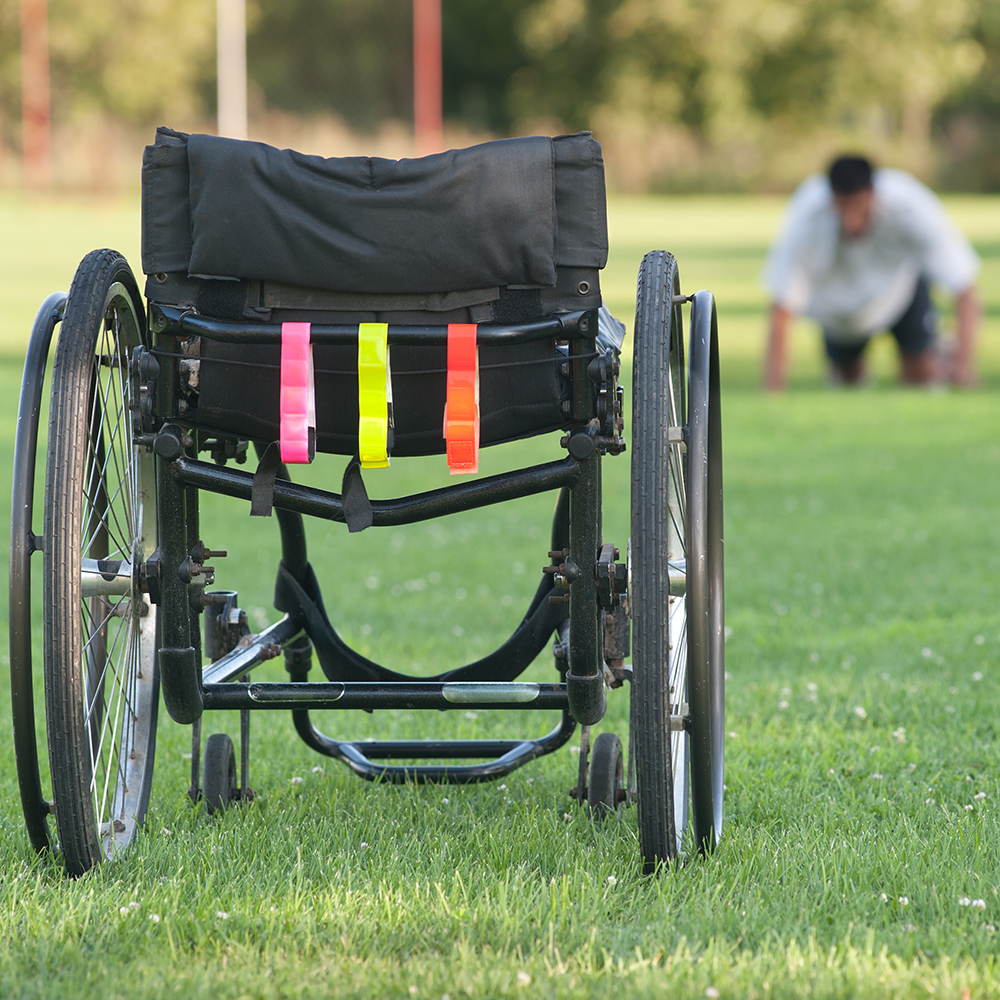 What are the best mats for wheelchair paths on grass?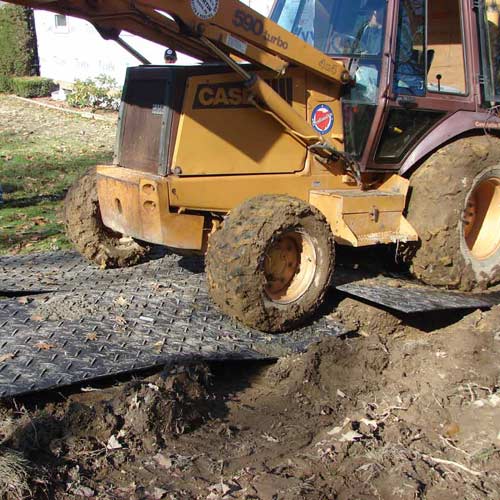 What Are the Best Heavy Equipment Mud Mats?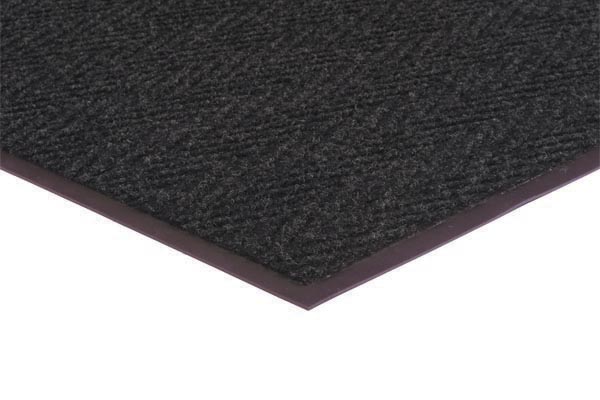 What Are Chevron Flooring And Mats?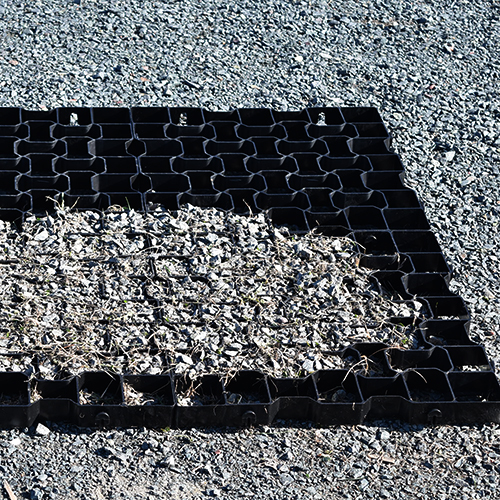 What To Use For Gravel Driveway Containment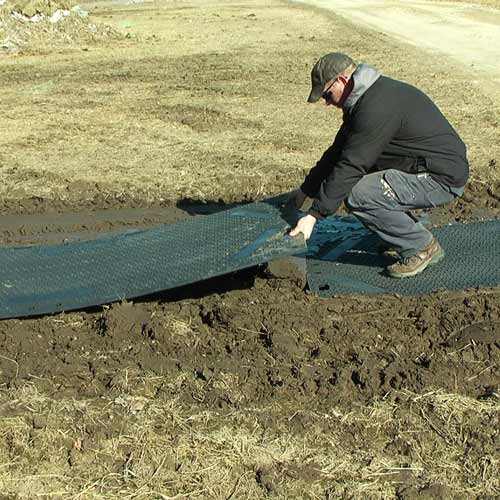 What Are the Best Ground Protection Mats for a Vibrating Trencher?
Ground Protection Mat Features - View All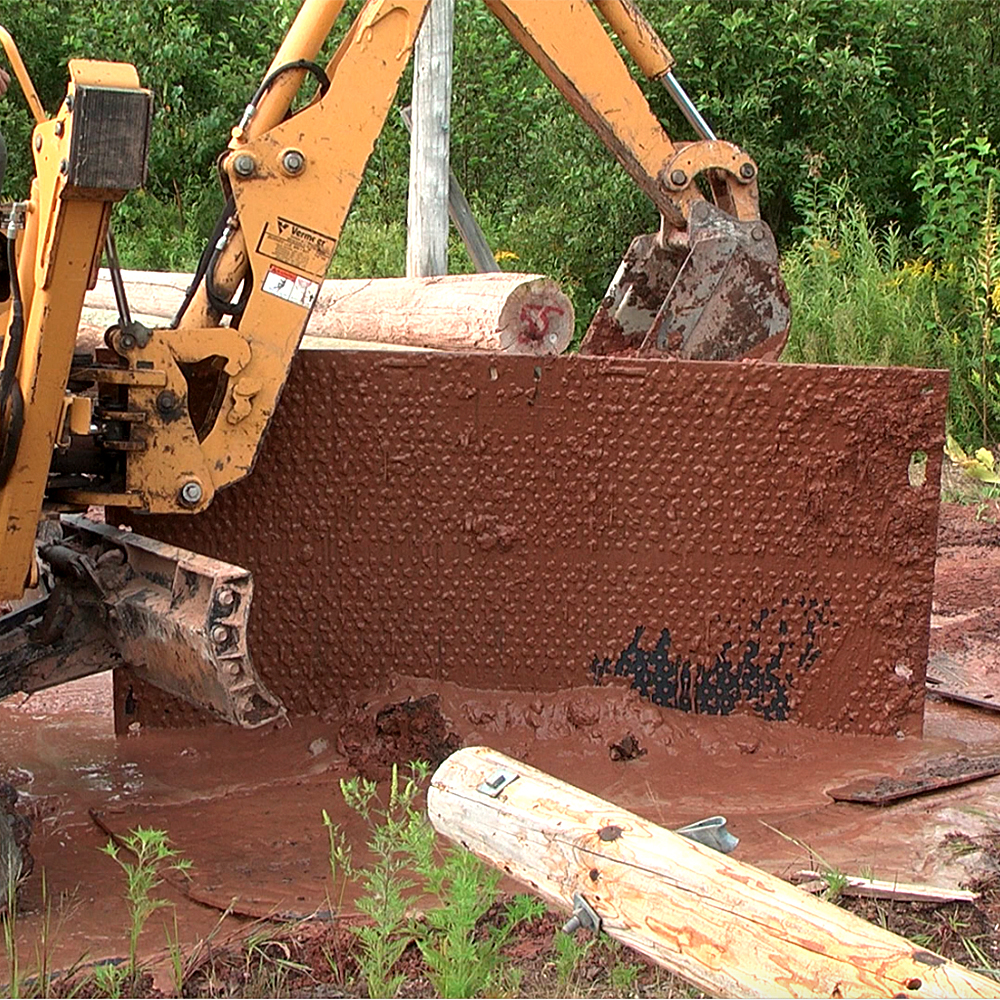 What Are The Best Portable Excavator Mats?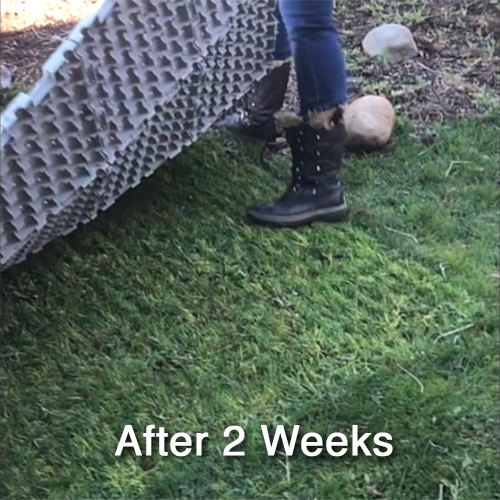 How long can you leave lawn protection mats in place?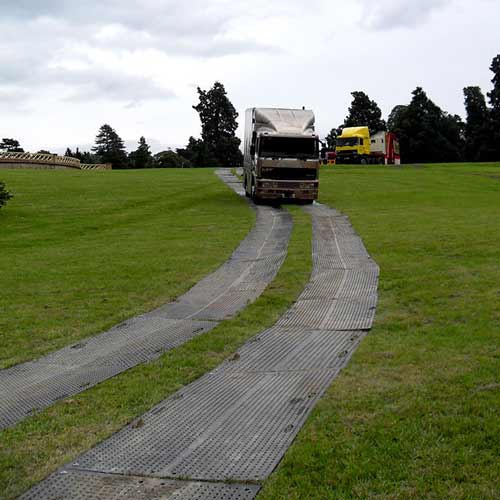 What Should You Know About Access Mats?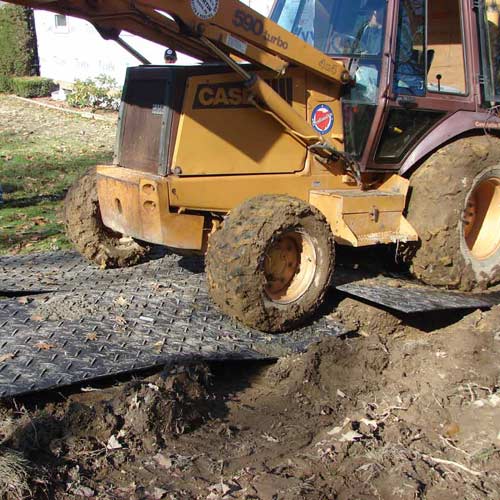 What Are The Lightest Construction Mud Mats For Sale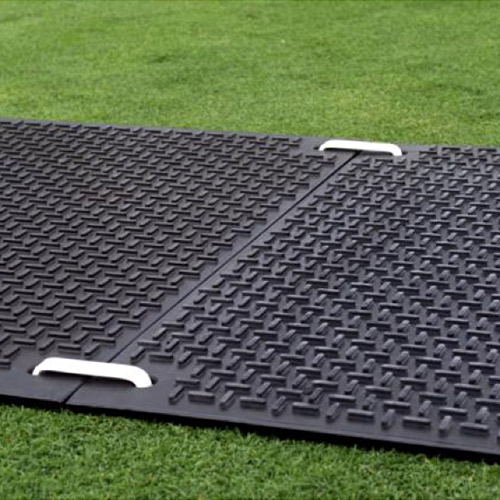 When Would You Use Artificial Turf Protection Mats?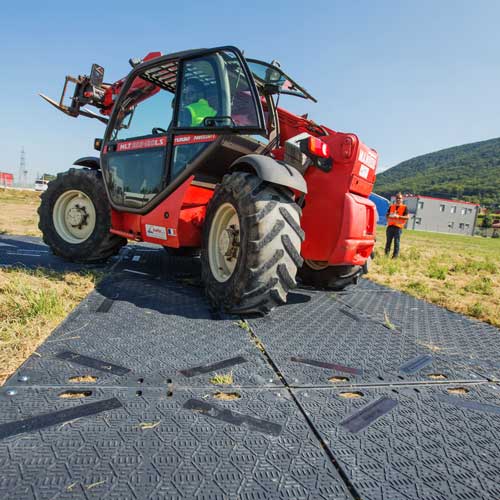 How Thick Are Ground Protection Mats?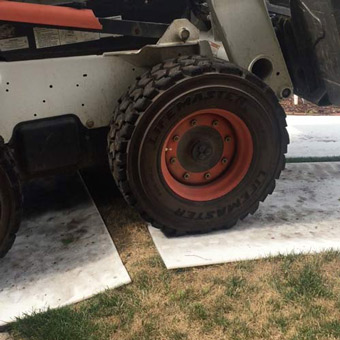 What Are Ground Protection Mats?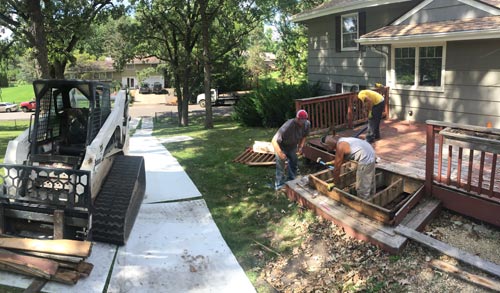 Skid Steer Ground Protection mats for Bobcats and Heavy Equipment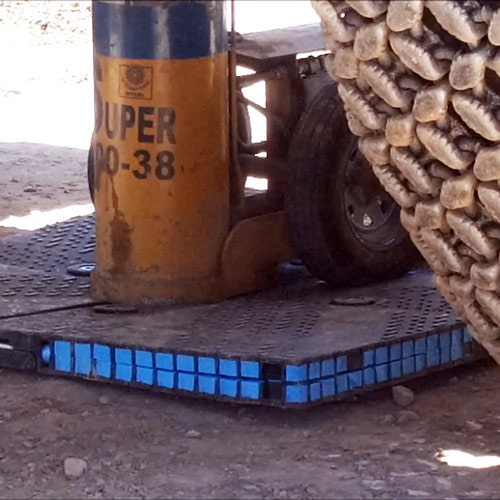 TuffTrak XT Extreme Ground Protection Mat Demonstration Video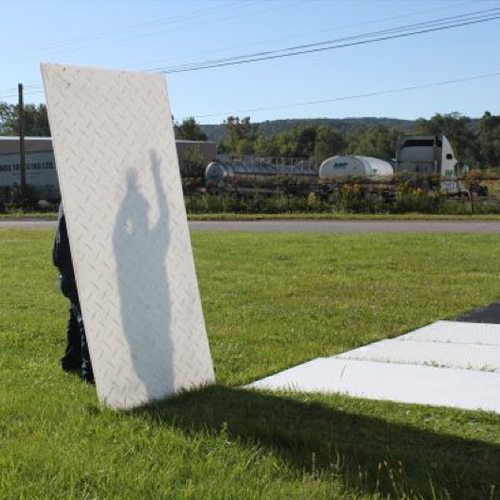 Ground Protection Mats Features and Benefits Video
Lawn Protection and machinery traction blogs, videos and testimonials
Ground protection mats are impressive pieces of equipment, providing multiple potential usage options. Whenever you need to protect a grass area from heavy foot, machine or vehicular traffic, this style of sod protection system is the best choice.

These mats can be used repeatedly, thanks to a heavy duty design featuring premium materials that often can withstand loads of 35 tons or more … sometimes much more. Even when the turf is soft from rain water or thawing from the winter, these tough, primarily American-made polyethylene plastic tiles will keep the ground safe.

To start the search for the best ground protection mats, here are some potential use cases that may match your needs.

Creating a temporary road. Creating a temporary road for a remote construction project is one of the most popular reasons to begin using ground protection mats. Rather than tearing up the ground around the construction area, causing extra expense for a landscaper at the end of the project, the premium mats give vehicles a safe place to drive while keeping the ground intact.

These mats may need to remain in place for several weeks or even months, continuing to provide a safe and durable roadway. You won't have to drag in rock or stone to create the roadway, which can cause a problem when you want to be able to plant grass or a garden area around a building after the construction process ends.

Creating a temporary sidewalk. Another common occurrence at a construction site is bringing in people for tours. Perhaps clients would like to inspect the progress of a job. Having people randomly walk around a construction site can create the potential for accidents, however.

To keep visitors to the construction site safe, and to reduce your liability, lay out these mats as a temporary sidewalk. This gives visitors a natural place to walk, rather than roaming anywhere they want. The polyethylene material often will have a non-slip or textured surface, which further keeps visitors safe.

And if the visitors will be dressed in business attire, the material in the temporary sidewalk will keep shoes and clothing clean, rather than having visitors walk through dust and mud.

Protecting delicate surfaces. Schools or athletic facilities will often make use of ground protection mats for areas that are used for multiple purposes.

For example, many schools have a football/soccer field in the middle of a running track oval. Rather than having football and soccer players walk across the delicate track surface in their cleats, schools will place the mats over the track surface. Players can walk on the mats, keeping the track safe from damage.

Protecting grassy areas. If you drive a tractor or skid steer over a grass yard, chances are the tread will tear up the ground, resulting in the potential for mud. Even lightweight vehicles and regular foot traffic can scar the lawn if the ground is damp.

By using protective materials over the grass field, it will remain intact, no matter how often vehicles or people travel across it. In a grassy area at a cemetery, for example, you can use transparent ground protection mats. These will create a temporary pathway, while allowing sunlight to reach the grass.

Protecting sidewalks. When driving heavy equipment in residential areas to work on power lines or trees, you may have to drive the vehicle over a sidewalk. This can cause the cement slabs to heave out of place, resulting in a costly repair. Or if you must make a sharp 90- or 180-degree turn while atop the sidewalk, you could cause the concrete to crumble.

Instead, make use of ground protection mats for a temporary roadway over the sidewalk. A tree service company or power company using a large crane to do its work will be able to use these mats to avoid causing sidewalk damage in a residential location.

Or if you must drive large vehicles across areas with old bricks or masonry as a sidewalk, damage will likely occur without the use of a series of connected heavy duty driving mats.

Protecting event areas. For setting up a carnival, a farmer's market, or a concert stage in a non-traditional setting, such as a farm, you may need to drive heavy trucks, perhaps even a semi, to haul in the necessary equipment.

Making use of ground protection mats allows you to protect the ground as you unload equipment. By keeping the ground in the event area intact, you'll reduce the chance of creating muddy puddles in the torn-up ground in case of rain. And you'll reduce the possibility of a patron tripping over uneven ground.

In event areas, these mats are especially useful, because you can lay them out as needed and then disassemble and store them quickly. You can haul in the heavy equipment you need, all without leaving behind any trace of the vehicles that did the work.

Ground protection mats buying guide. For more information on purchasing or using these products, just click any of the links listed here. The links include usage ideas, testimonials, review articles, and videos with demonstrations.