Skid Steer Ground Protection mats for Bobcats and Heavy Equipment
By Greatmats Staff Created: June, 2019 - Modified: July, 2021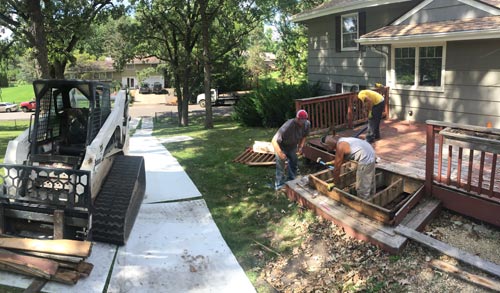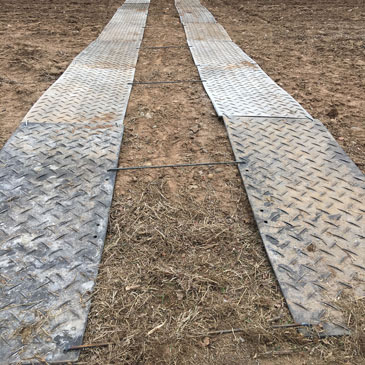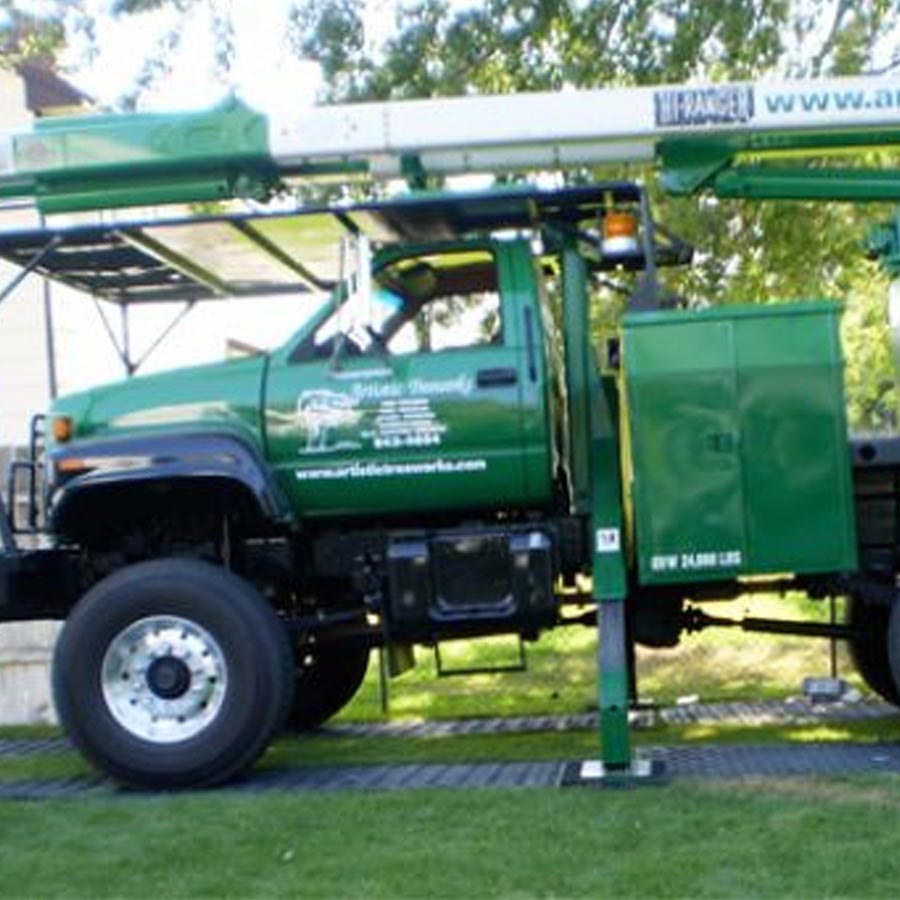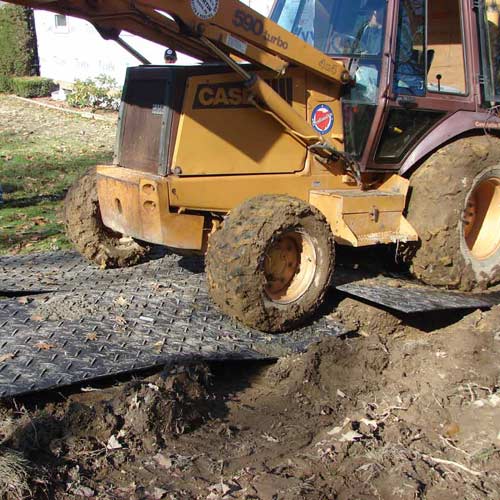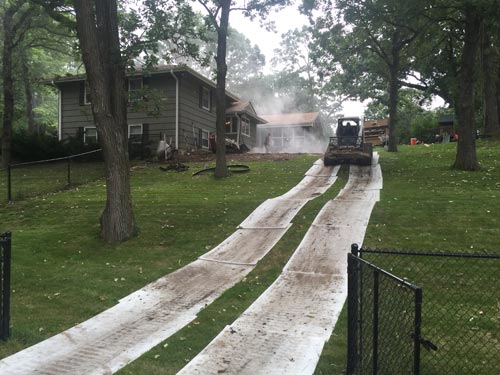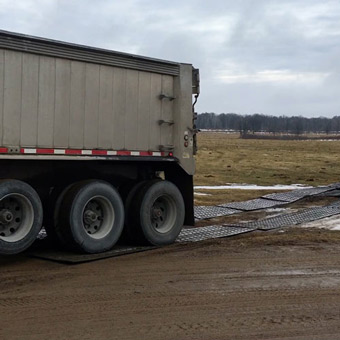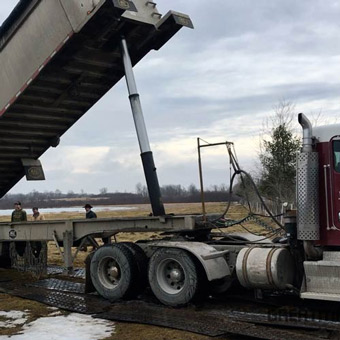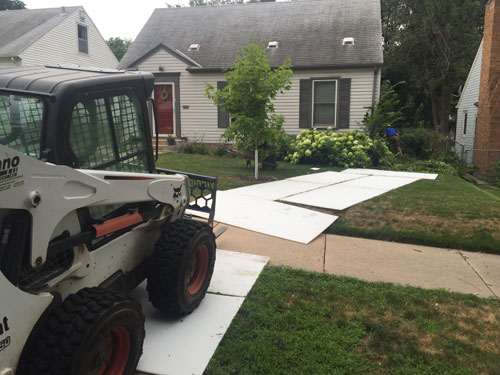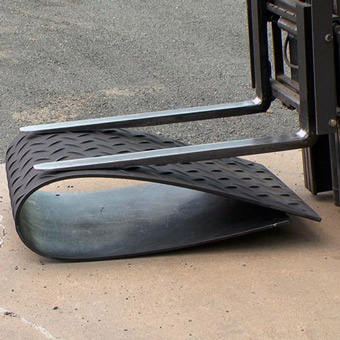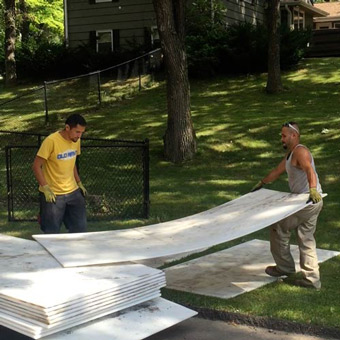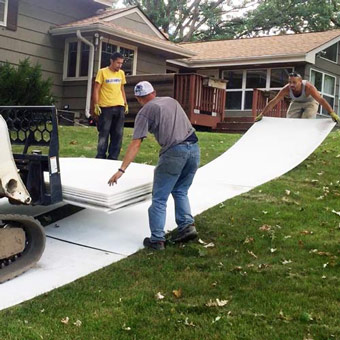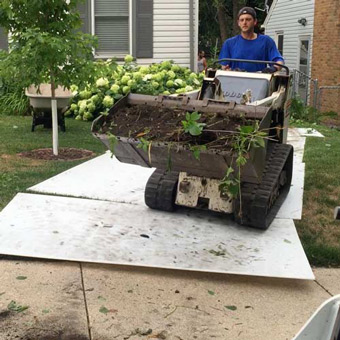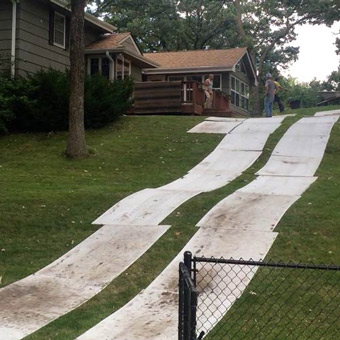 Lawns and yards are precious to homeowners. So when you've got a job to do that requires driving across that lawn, you'll want to use
ground protection mats
.
One of the most common tools for landscaper and even tree services is a compact skid loader, skid steer or Bobcat. Skid steer ground protection mats will help protect lawns from compact skid loaders with both tires and tracks. Made of a no-break material, the lawn protection mats will bend as needed while providing the proper level of resistance to prevent balling up underneath your equipment.
It prevent the tires or tracks from doing the same to the turf they drive across, especially when turning. Ground protection mats are available with both smooth or cleated surfaces. The cleated surfaces on the yard protection mats can help keep the mats from shifting when facing downward. When facing upward the the cleats help turn the mats into portable roadway mats the offer greater traction in soft of slippery areas.
Should you need to do a lot of turning on the the mats, you may be better served with a smooth surfaced ground protection mat. Driving on the smooth surface will help the equipment glide across and turn easier without excessive traction on the mats. If you'll be driving across a surface in which you don't want cleats digging in, such as a all-weather track or a concrete sidewalk or blacktop driveway, the mats do an excellent job protecting these areas when the smooth side is down. They also work well in protecting the curbs or doorway sills or thresholds.
Consult a Greatmats representative for advice on choosing the proper ground protection mats for your type of work.