Field Protection Mats for Tire Traction - Smooth and Diamond Cleated
By Paige Cerulli Created: July, 2019 - Modified: January, 2021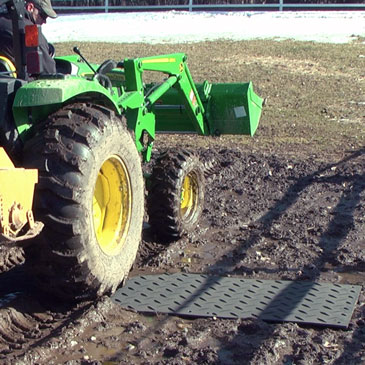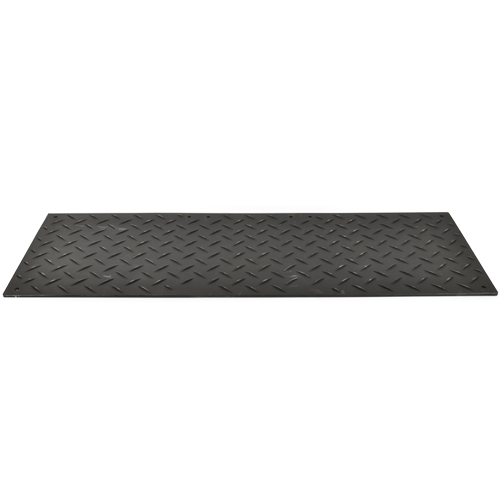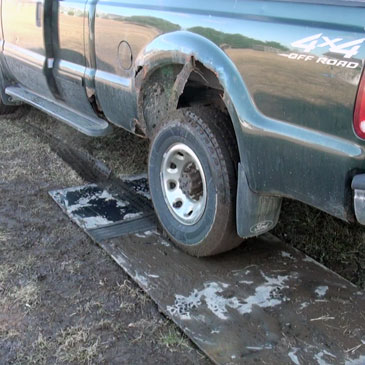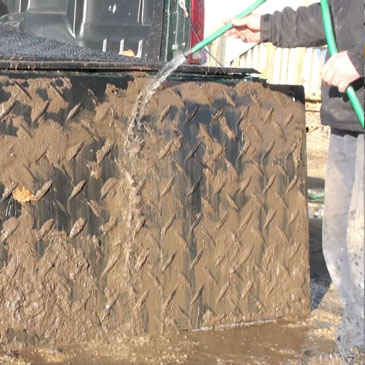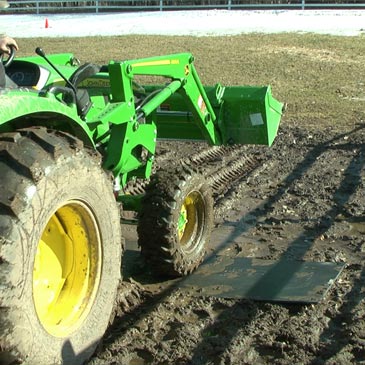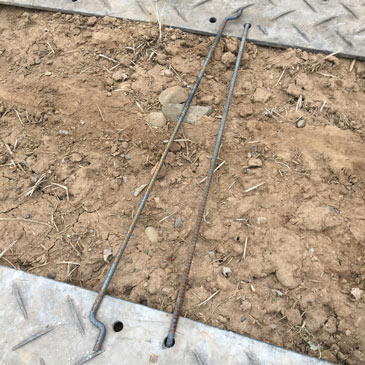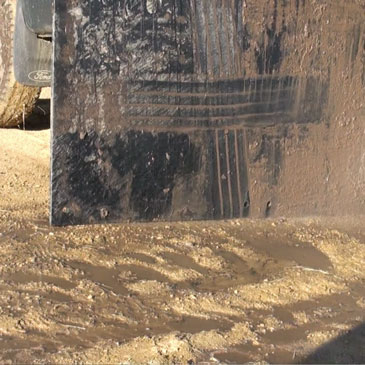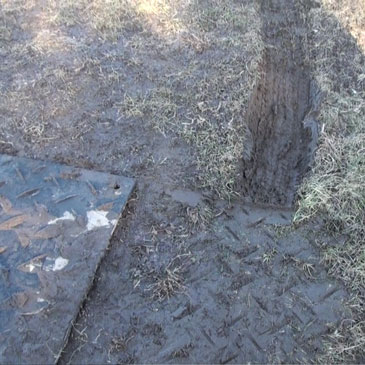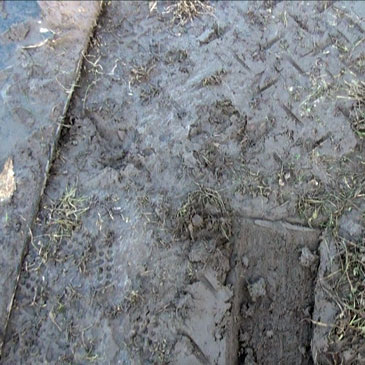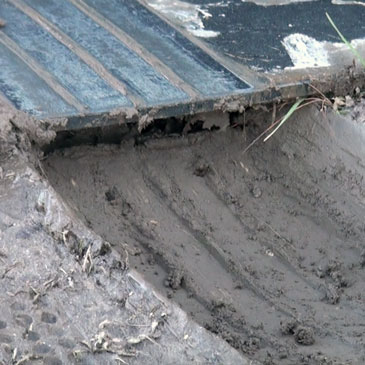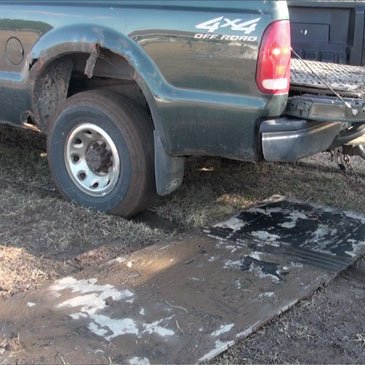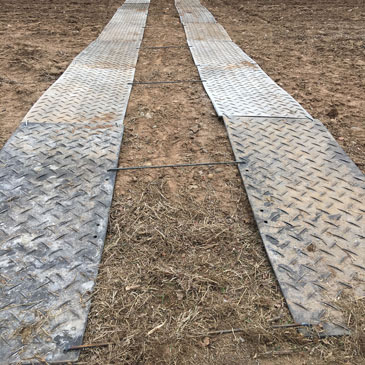 If you've ever tried to drive a vehicle across a wet, muddy field, then you've seen the mess that can result, and you've probably experienced the challenge of then trying to get your vehicle out of the mud.
Even your four-wheel drive vehicle needs a little help sometimes, and heavy rain, boggy farm fields, construction work, and lots of snow can leave an area all but unpassable.
Traction mats and field mats are a must-have in these types of situations, and Greatmats 3x8 Ft Black Ground Protection Mats were designed for this exact application. Made of a rugged ½-inch-thick recycled polyethylene, these are some of the best traction mats you'll find, since they also double as ground protection mats.
The mats work in multiple ways. They're virtually indestructible and won't get waterlogged like plywood, so you can lay them down over mud, sand, and other impassable areas. They'll create a firm surface for you to drive over while also protecting the ground from rutting. This is a must when you're working on a customer's yard and don't want your machinery to tear up the turf.
Each mat not only protects the ground, but also functions as a traction mat. They feature the bold cleat design that you want in traction matting, helping to prevent your tires from slipping when you're driving over slick surfaces. The mats also have a smoother side, so you can choose which option is right for your needs.
You may need just one or two mats to cover that problem area on your farm, or you might need multiple mats to create a larger surface. You can use Turn-A-Links to lock these mats together, creating a continuous roadway or a platform that you can work on.
How to use field protection mats
Because these mats have both a smooth and a bold cleat design surface, you can use them in multiple ways. If you're laying them over slippery grass or mud, or you're worried about them sliding down an incline that you're trying to navigate, placing them cleat-side-down will help to keep them secure. The cleats give the mats extra "bite" against the ground to help stabilize your temporary road.
Installing the mats with the smooth side up will also help if you're turning on top of the mats a lot, like if you're operating farm or construction equipment. Minimizing the traction on the top of the mats will allow your equipment to move more smoothly without causing the mats underneath to shift.
If you're traveling across a surface that you want to preserve, like a wet lawn, then place the mats with the smooth side down. The smooth side won't dig into the surface, and the cleats will maximize your tire traction. Using these tire mats with the smooth side down is also ideal if you're crossing a finished surface like pavement or a rubber athletic track.
When you're done with the mats and no longer need to drive over the area, just pull them up and hose them off.
What are field mats?
Field mats are non-slip mats that help to stabilize the ground so that your vehicle won't sink down into it as you're driving. They can help to make areas, like fields and construction sites, accessible in any weather. Field mats can be laid on top of mud, sand, snow, and other types of ground that would typically be difficult or impossible to navigate in your vehicle. By driving on top of these mats, you can access the areas that you need to reach without getting your vehicle stuck or further damaging the ground.
What are traction mats?
Traction mats help to create friction for your tires in slippery conditions. These mats feature an aggressively textured surface, and they sit on top of mud, snow, ice, or sand to give your tires the grip you need to be able to travel over those areas.
What vehicles will ground protection mats support?
When using ground protection mats, it's important to choose the right mat size and design for your intended use, whether you're looking for traction mats for semi trucks or something for use with your personal vehicles. Greatmats Ground Protection Mats are available in 2-, 3-, and 4-foot widths, as well as in multiple lengths. Be sure to measure the tire width on all of the vehicles that will be using the mats, and order the best tire traction mats for your vehicles.
You'll also want to consider the weight of your vehicles. These tire traction mats can support 120-ton loads, so it will be rare that your vehicle exceeds that weight limit. These mats pair well with farm trucks, dump trucks, construction equipment, tractors, and more, making them a versatile addition to your home, farm, construction business, or landscaping business.
If you plan to drive your farm truck or tractor over soggy spring ground conditions without getting stuck or tearing up your lawn, field or pasture, field protection mats are the way to go.