What makes ground protection mats great for cemeteries?
By Kyle Schurman Created: January, 2020 - Modified: September, 2023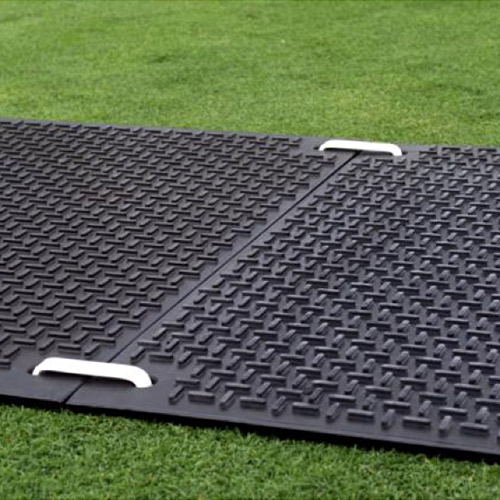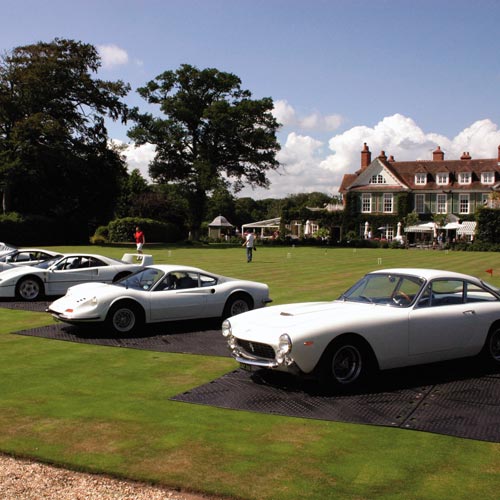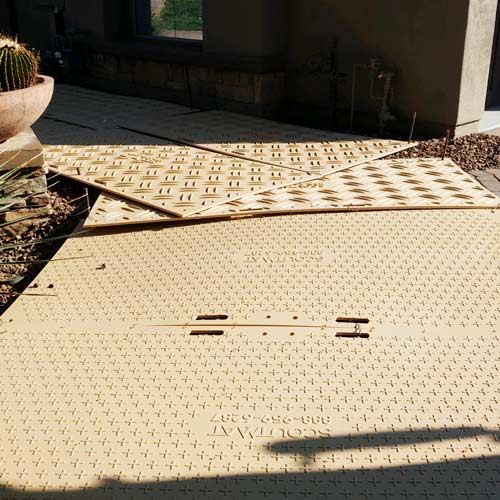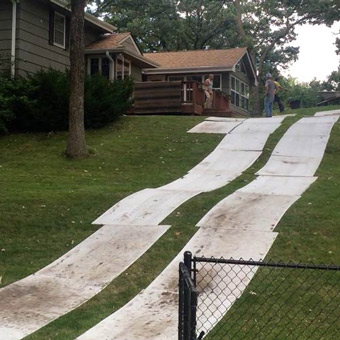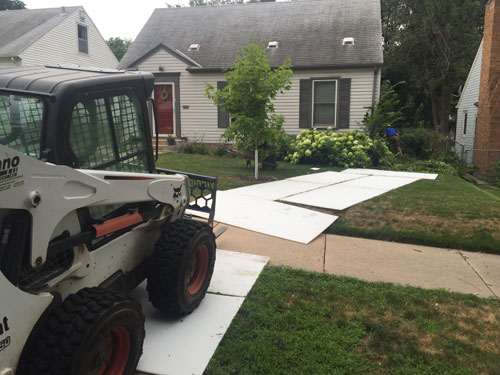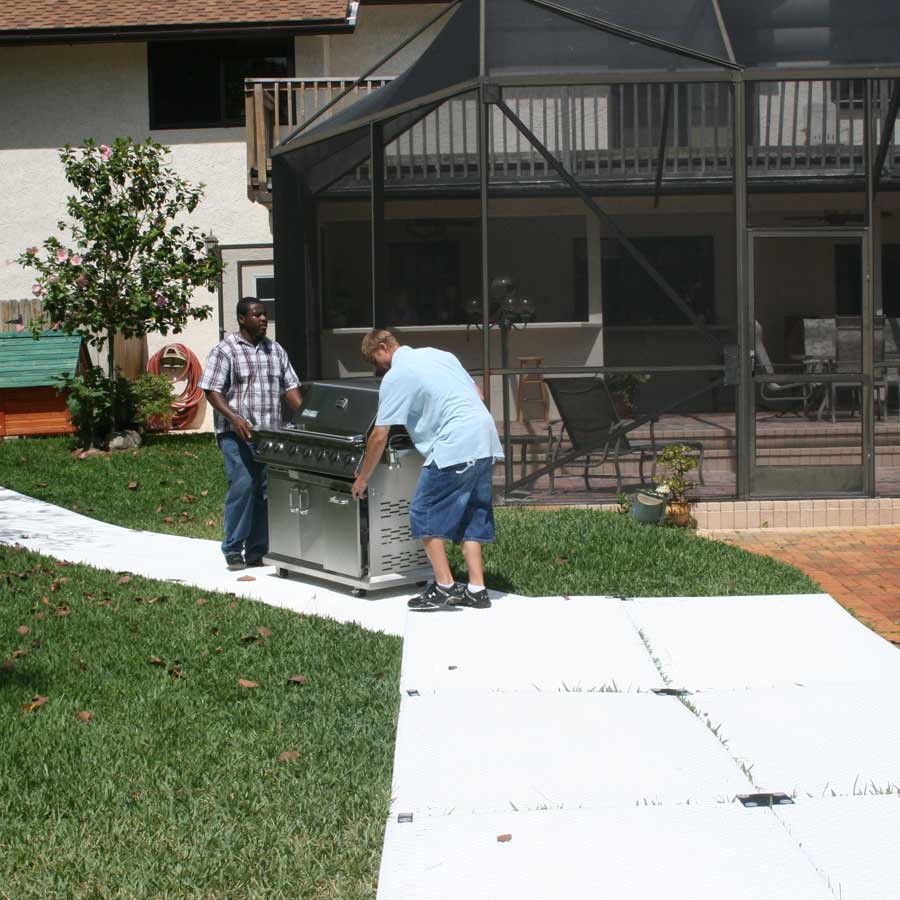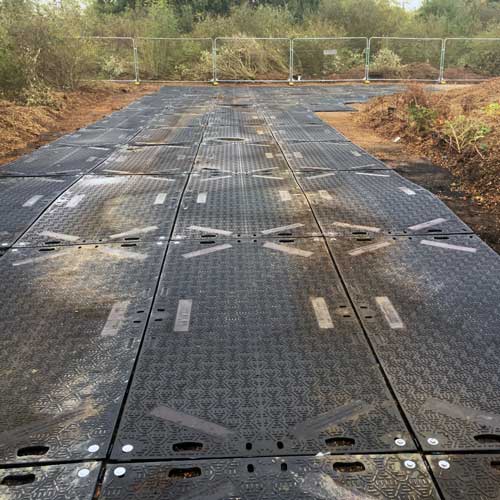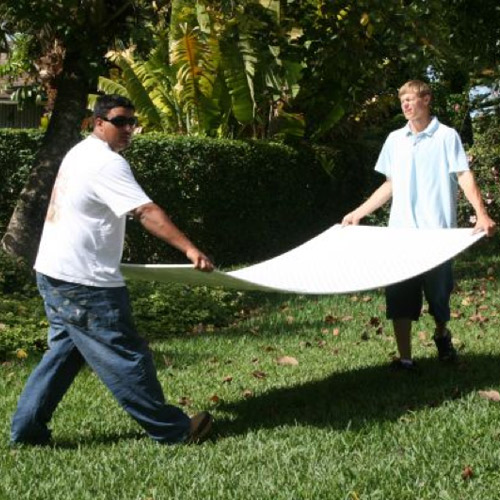 Cemetery ground protection helps to maintain the beautiful landscaping at a cemetery while allowing workers to use the heavy equipment they need at all times of the year. Never worry about tractors and other heavy construction equipment tearing up the cemetery grounds when you employ these mats over the grass.
Workers commonly use an excavator for digging a grave at a cemetery. But when large pieces of wheeled equipment like this have to leave the roadway, they can leave ruts in the soft grass. Visitors to the cemetery don't want to see deep wheel tracks and other damage to the landscape.
Using ground protection mats in cemeteries keeps the grounds protected and in top condition.
This saves time for workers, who can spend more time maintaining the grounds and keeping them looking nice for visitors, versus repairing large ruts, which not only look bad but create a tripping hazard for visitors to the cemetery.
1. Multiple Sod and Grass Protection Areas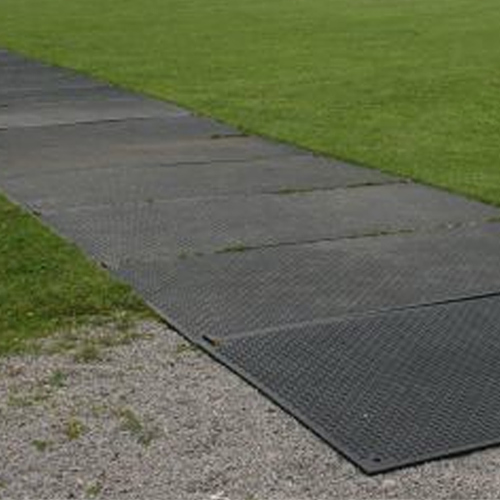 People may think of ground protection mats being used primarily around construction sites to allow large trucks to move into and out of the site freely without sinking into the ground.
Additionally, some schools and athletic facilities will use these mats to protect delicate areas where people will be walking. You may see these mats laid across a running track, allowing football and soccer players wearing cleats to reach the field in the middle of the oval track without damaging the asphalt or rubber.
But using them as cemetery ground protection is a smart idea. These mats can handle all kinds of weight without allowing the sod underneath them to become damaged. Additionally, you can leave them in place for hours without damaging the grass underneath.
2. Creates a Temporary Roadway for Heavy Equipment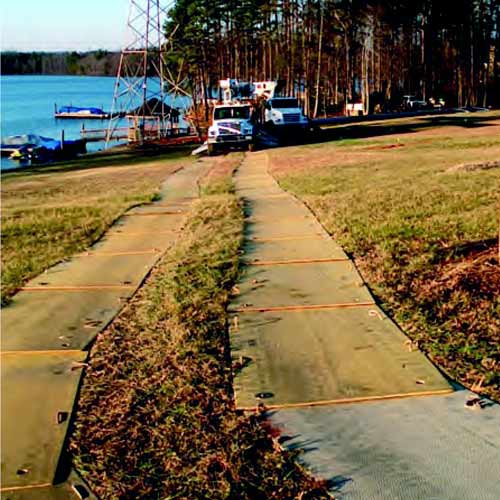 Because workers often need cemetery ground protection temporarily, these heavy-duty mats are a perfect choice. They don't have to be laid out continuously for days to work. Instead, they're made to create a temporary roadway on the cemetery grounds that you'll pick up after each use.
This is the perfect option at a cemetery, where workers may be bringing an excavator across the grass to a grave site, digging the grave, and then returning the machinery to a traditional roadway, all of which can be finished in a few hours.
Once the digging is completed, you can pull up the temporary roadway mats, and visitors to the cemetery will not even know the heavy-duty machinery was in use.
Even if the vehicles have mud in their tire treads, the top of the cemetery ground protection material has a nub surface pattern that yields just the right level of traction, keeping the tires moving forward, rather than spinning in place.
If you do have a location in the cemetery where you need to leave the mats laid out for a few days, we would recommend seeking transparent cemetery ground protection mats. These mats are just as durable as the typical black mats, but they allow sunlight to penetrate the mat and reach the grass underneath.
3. Provides a Durable, Flat, and Dry Area for Funeral Services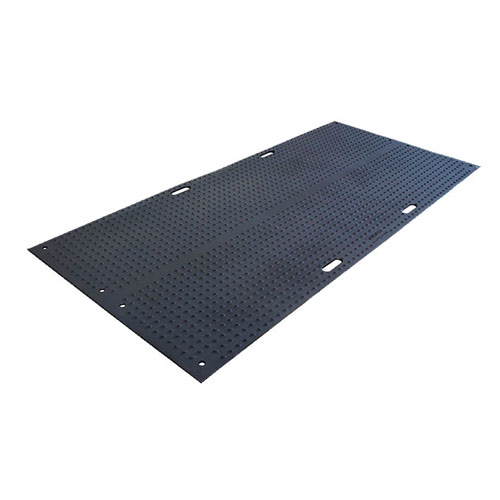 At a cemetery, some families will choose to have a gathering or formal service at the grave site for a loved one. This may involve setting up dozens of chairs in the area. Or people may be standing in the area for an hour or more during the service.
By placing cemetery ground protection materials in the area of the grounds where people will be gathering for the ceremony, you can protect the grass as well and save chair legs or high heels from sinking into the sod. This can be especially useful after a rain or a thawing frost has caused the ground to become soft.
If older family members are attending the service, having a flat, sturdy area for sitting in chairs or standing is a smart idea for protecting against the possibility of a fall. Using protective mats in the area, it's almost like creating durable flooring that's perfect to leave in place for a few hours.
This type of portable outdoor flooring doesn't have to have the same heavily treaded surface, commonly needed for heavy equipment either. Some of these same heavy-duty mats have a smooth side option that commonly faces downward across delicate surfaces like school tracks. In a cemetery setting, they can make a nice smooth surface for gatherings.
You may also want to consider lightweight interlocking portable outdoor floor tiles that can be installed over virtually any surface and accommodate any sized space without separating.
4. Easy to Install or Lay Out - Some Have Connectors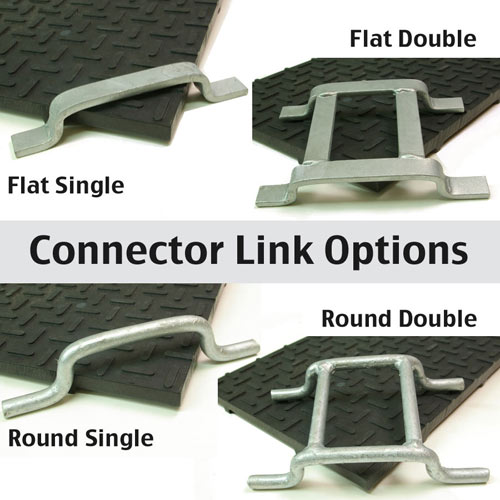 Cemetery ground protection tiles are easy to install as needed, which saves time for groundskeepers. As you lay out the mats, some will have pins on the ends that connect them together, creating a temporary roadway. No adhesive or ground stakes are required.
These mats are extremely durable, often consisting of a polyethylene plastic material that's made to last. Many of these mats even have a limited lifetime warranty.
Multiple coverage sizes are available, including 2x4, 2x6, 3x6, 2x8, 3x8, and 4x8 feet per mat, this post will help you determine
what size protection mats you need
. Thickness measurements typically range from roughly 1/4 inch to 1/2 inch. Nearly all of these mats are made to support at least 80 tons of weight without breaking. Certain mat designs can support even more weight.
Greatmats has several different models of these mats ready to ship to your cemetery at a variety of price points, so you can find a design that will fit your budget.