How Do I Protect My Driveway From Heavy Objects?
By Lisa Hobbie Created: February, 2021 - Modified: August, 2023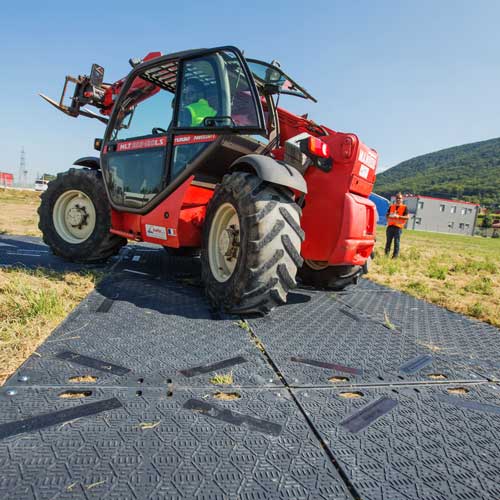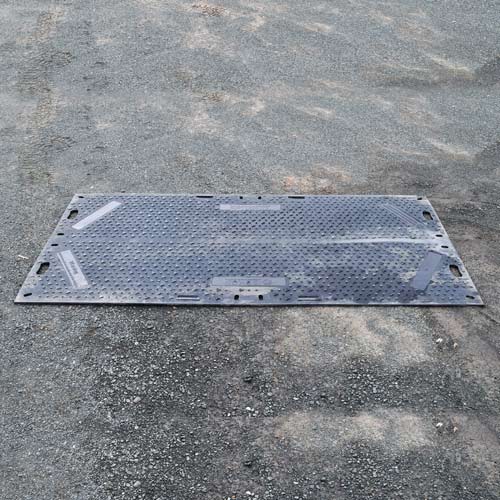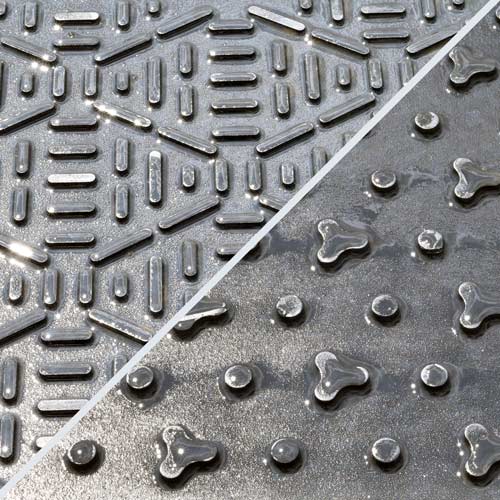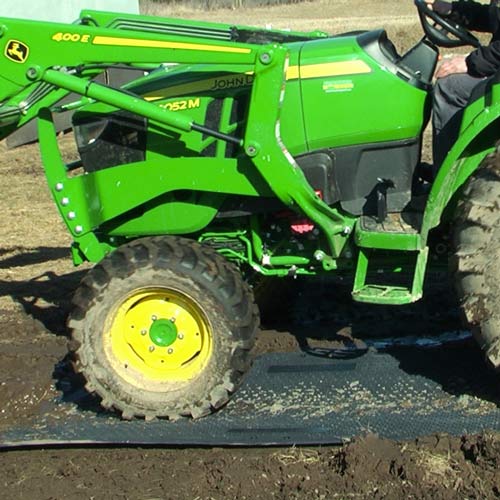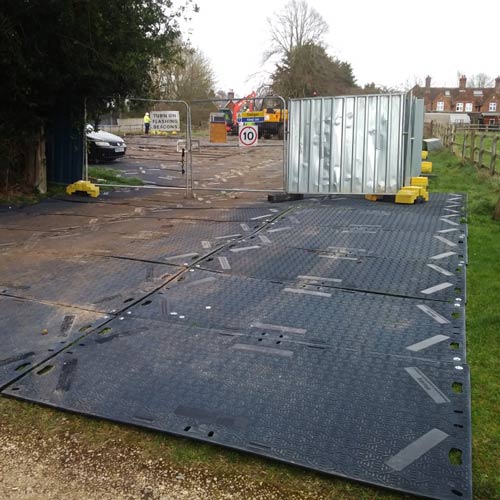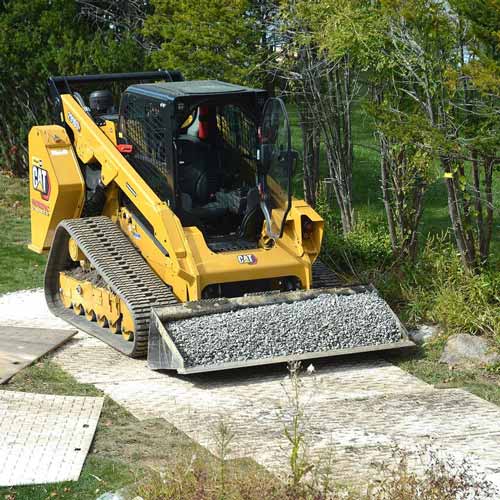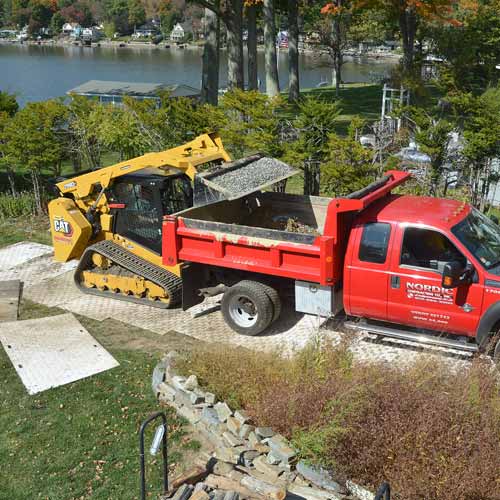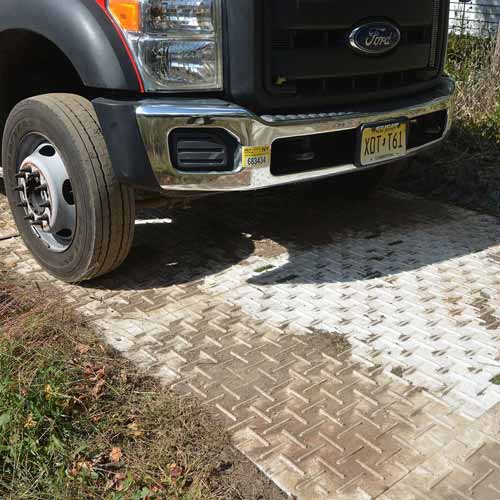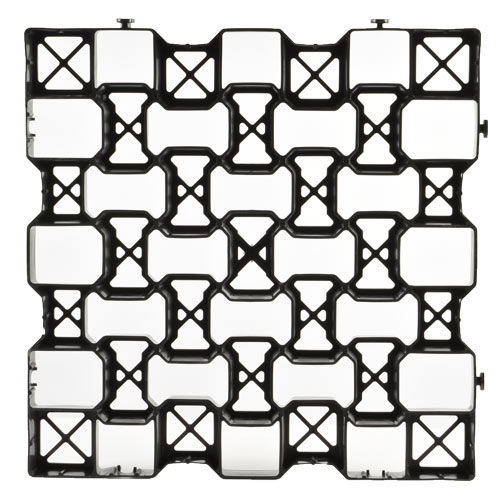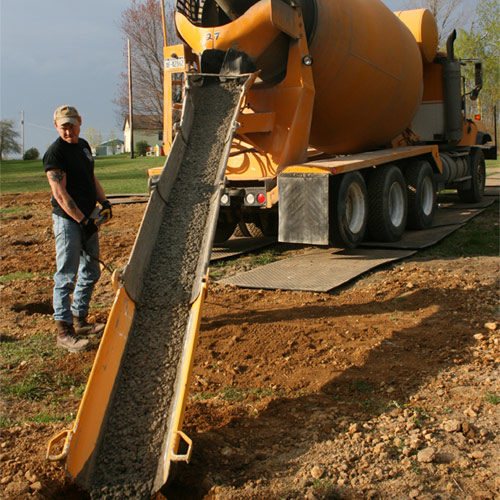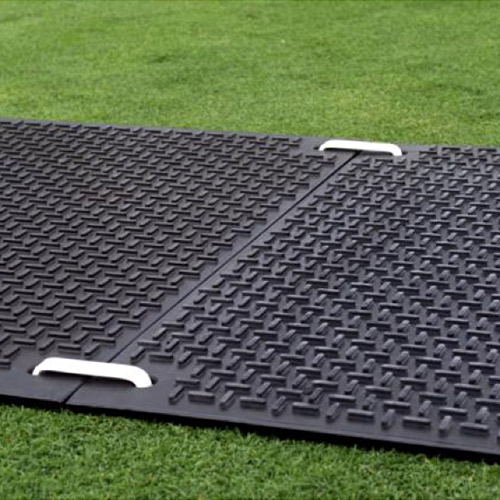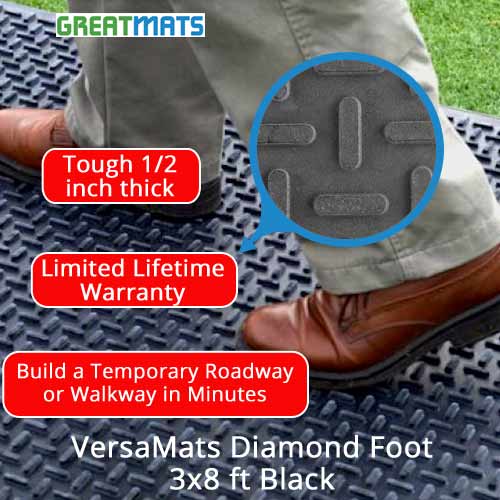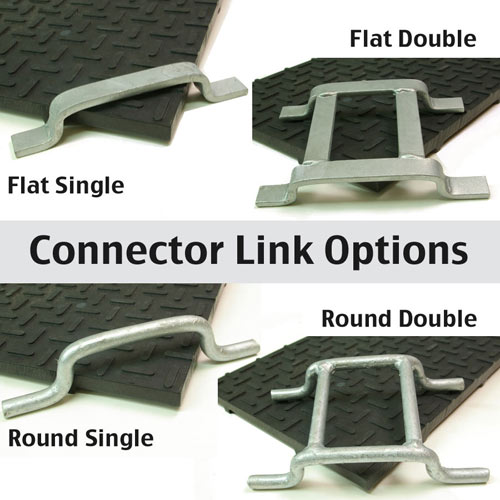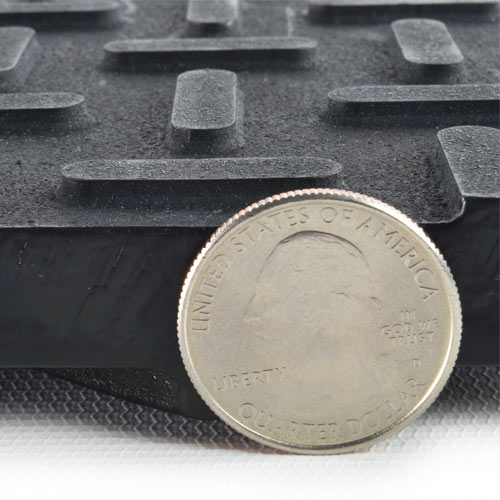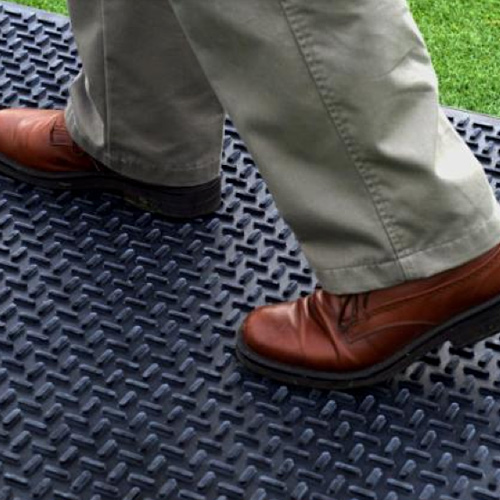 Are you preparing for a home remodel or renovation - subjecting your driveway to heavy equipment, a dumpster, construction tools, and other things that can cause dents or damage? Maybe, you have a gravel or natural grass driveway that will be subject to heavy foot traffic, and you want to protect it from depressions, holes, and damage that could eventually cause erosion?
Do you own a business that needs some updating and a construction crew will be making its temporary home on your
sidewalk
or parking lot? If you foresee any of these situations, you are likely in the market for protection mats and concrete protection devices. Having these in place will help protect blacktop, concrete, asphalt, and other surfaces from a crack, rut, or multiple dents caused by the weight of heavy vehicle and machinery traffic.
Although plywood can be used as concrete protection or in lieu of driveway protection mats, it doesn't endure moisture well, and it becomes weighted down. It also doesn't provide enough traction for certain loaders and Bobcats, and it can't support as much weight - should the need to drive vehicles across a lawn or soft driveway arise. Plywood can also easily move around and become slippery, so the lawn or driveway sometimes gets damaged, anyways. Once the plywood has been used for a few applications, it will need a repair or need to be replaced.
When looking at driveway protection mats, there are a number of things to look for. It's important to know how heavy your loads will be so that you can select an option designed to endure that weight. The mats should be designed to provide extra traction without damaging the ground below. You also want to choose mats that can be quickly and easily moved and placed, as well as those that are easy to clean. Greatmats has numerous concrete protection and driveway protection mats from which to choose, with the following being among the most popular:
What Are The Best Driveway Protection Mats?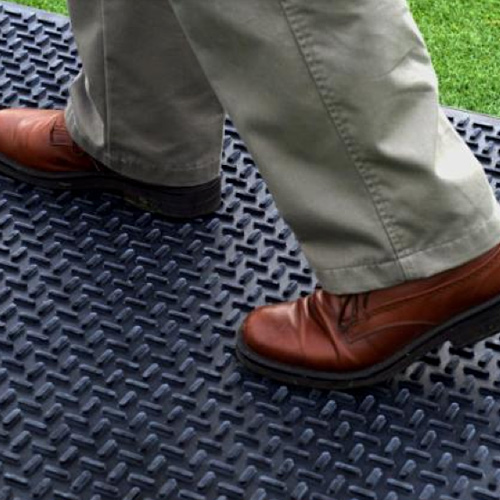 If you have a soft driveway or structure and need protection from foot or traffic, the Diamond Foot Versa Mats are a great product that will leave your turf or driveway smooth. There are two practical cleat designs, suitable for walking and vehicle traffic. It is made from robust, ½-inch thick recycled polyethylene and comes in black or clear. Designed to withstand 120-ton loads, these work as temporary roadway mats, ground protection mats, heavy equipment mats,
skid steer mats
, and grass protection mats.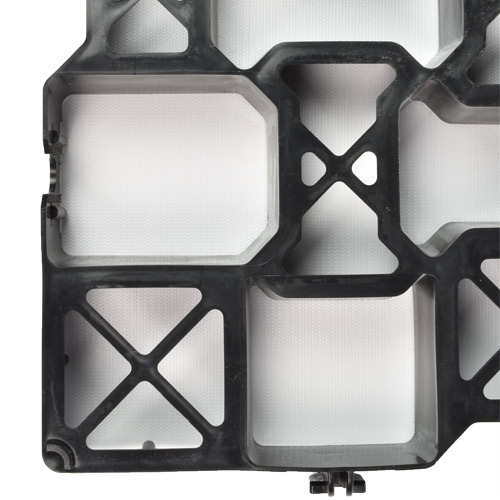 A Geogrid Cellular Paving System is a permanent solution for a soft driveway you may need to reinforce and stabilize. It's capable of enduring up to 35 tons per square foot while allowing for the dispersion of rain or flood water, expansion, and contraction. This product comes in pre-connected, 4 grid sections of 100 percent recycled HDPE. These grids are unique and different from traditional driveway protection mats, as they can be filled with decorative stones or seeded with grass. It's a great way to protect your driveway from erosion long term.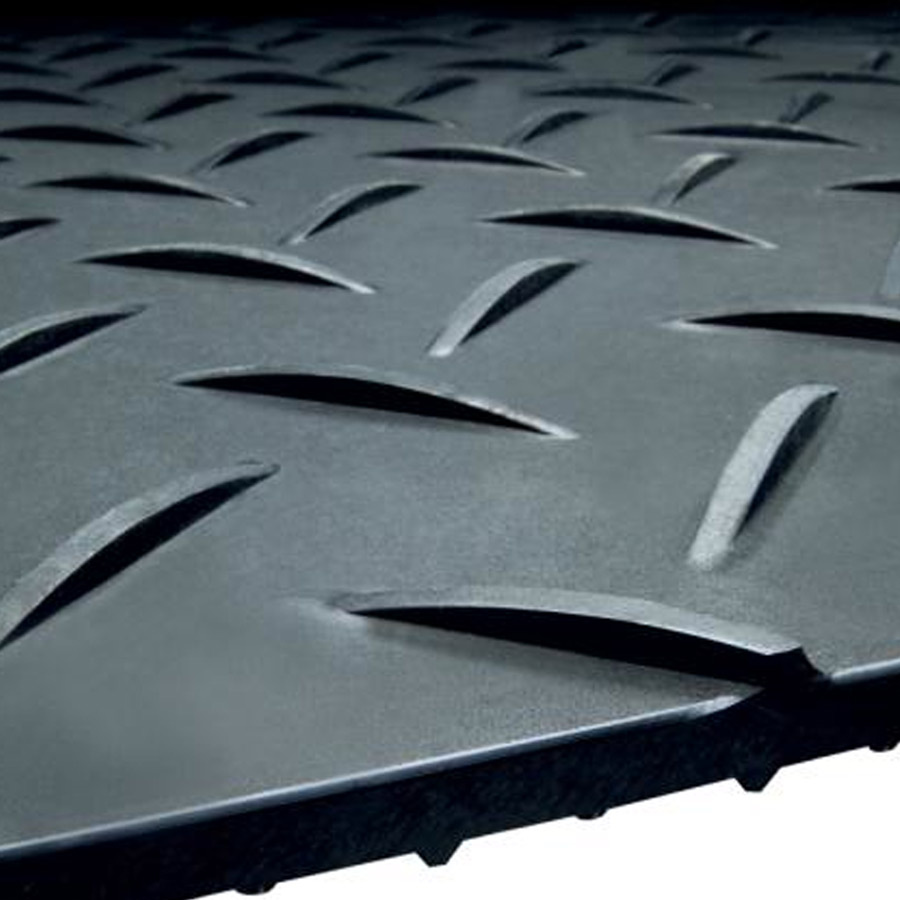 The AlturnaMats Ground Protection Mat is known as the original temporary roadway mat. It has a diamond plate tread mat design, resulting in the best-made ground protection mats on the market - backed up by a Lifetime Warranty. Each mat supports loads of up to 120 tons with its rugged, ½-inch thick recycled polyethylene design.
The mats boast a bold cleat design for great traction, but they will leave turf smooth, even in soft conditions. The mats are ideal for building a temporary roadway or working platform in minutes. When others use splintered, warped, waterlogged plywood, you should choose the quality and performance of these driveway protection mats.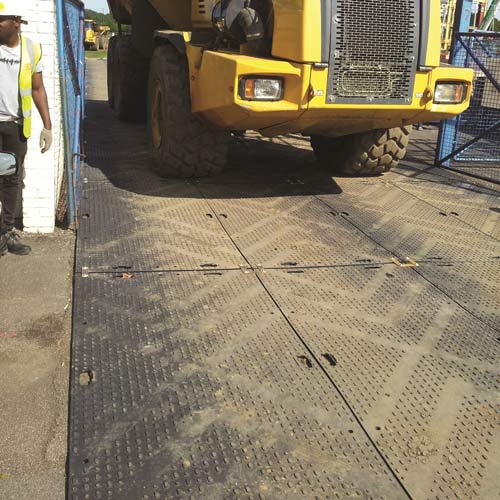 The Liberty Ground Protection Mat is a 77-pound mat that is one of the lightest and toughest mats available anywhere. Made from HDPE plastic, this product has high tensile strength, heat and chemical resistance, surface hardness, and abrasion resistance. Each mat can handle up to 80 tons of the heaviest equipment and follows the contour of the ground without breaking. These driveway protection mats are often used on
construction sites
, at outdoor events, and to provide beach access and landscape maintenance.
How Do You Protect Concrete From Heavy Machinery?
Concrete, asphalt, and blacktop protection can be offered by most driveway protection mats that have a non-aggressive tread side that can go down onto the concrete. Although a hard, solid concrete slab or driveway would be a strong surface, it can easily succumb to chips, cracks, and nicks. Ground protection mats can not only prevent this kind of damage, but they can also provide a layer of safety for
pedestrians
and vehicles, so as to not cause rolled ankles or flat tires. They can also be used under heavy patio furniture, dumpsters, and other objects to prevent damage.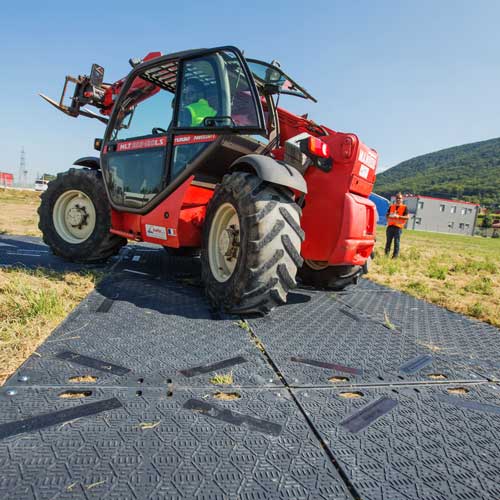 The Greatmats Ground Protection Mat is a great, all-around protection mat for a soft or natural driveway or lawn as well as hard, paved surfaces. They are easy to maneuver into place, weighing just 80 pounds but providing protection for up to 160,000 pounds. They provide superior traction and grip for forward-moving vehicles. These driveway protection mats do a great job protecting finished surfaces, like concrete, from heavy equipment, and they provide ease of motion over soft or slippery ground. Their non-absorbent design prevents the mats from ever becoming waterlogged. They are reversible and economical.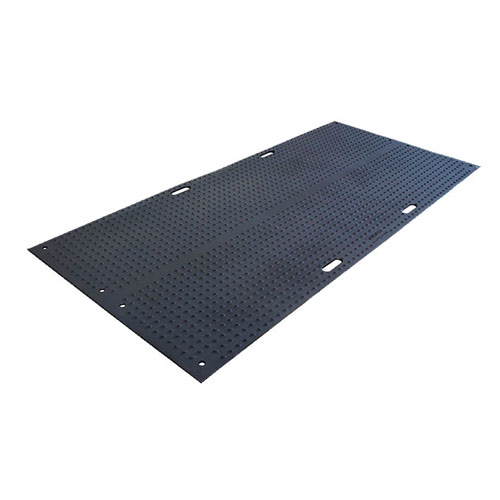 A TrakMat Ground Cover Mat has a smooth surface on one side, making it the perfect product to put face down on concrete. It's made from 100 percent recycled polyethylene and has a rugged, button-top surface tread on the opposite side providing an impressive grip. There are hand holes on the sides for easy maneuvering, and they support loads of up to 90 tons. These concrete protection mats are unaffected by heat or cold, and they mold to the ground due to their flexible construction.
Multiple Uses For Driveway Protection Mats
Construction and utility companies often employ the use of ground and driveway protection mats at a work site to provide a safe and functional expanded work area for employees to operate their heavy equipment. These mats keep the men and women safe while providing protection to the floor below.
The heavy equipment that a
utility company
or electricity provider needs to connect electricity to a site - from a bucket truck, digger derrick, water truck, directional driller, trencher, pole setter, tracked equipment, and trailers, can cause significant damage to a yard or driveway that is vulnerable and unprotected.
Providing access to areas needing power or renovation can sometimes be tricky if travel over anything other than heavy-duty pavement is necessary - like mud, dirt, or soft grass. Not only can heavy equipment sink into the ground and cause damage to it, but it can also tip or get stuck on less-than-stable surfaces, adding hours of extra work and the likelihood of injuries, fines, and additional expenses. The use of driveway, concrete, and ground protection mats provides a solid surface for a temporary roadway or driveway to eliminate all of these potential problems.
Greatmats - For Driveway Protection Mats And Concrete Protection!
When it comes to protecting concrete or a driveway, gaining access over soft surfaces, or getting a vehicle unstuck, Greatmats offers the only mats you need to serve all of these tasks. You may be able to find mats on other websites or at other stores that seem to be the same, they will not offer the same service, quality, and dependability that you will enjoy from Greatmats.
Regardless of the specific type of driveway, ground, or concrete protection you're looking for, Greatmats has a variety of options to suit any need. With safety, comfort, durability, and quality in mind, any of the options highlighted would serve you well. If you want more information or details, the Greatmats' customer service team is readily available to answer questions and offer helpful advice about selecting the perfect solution for your problem, project, or need.