Where Would You Use Portable Access Mats?
By Kyle Schurman Created: February, 2021 - Modified: May, 2023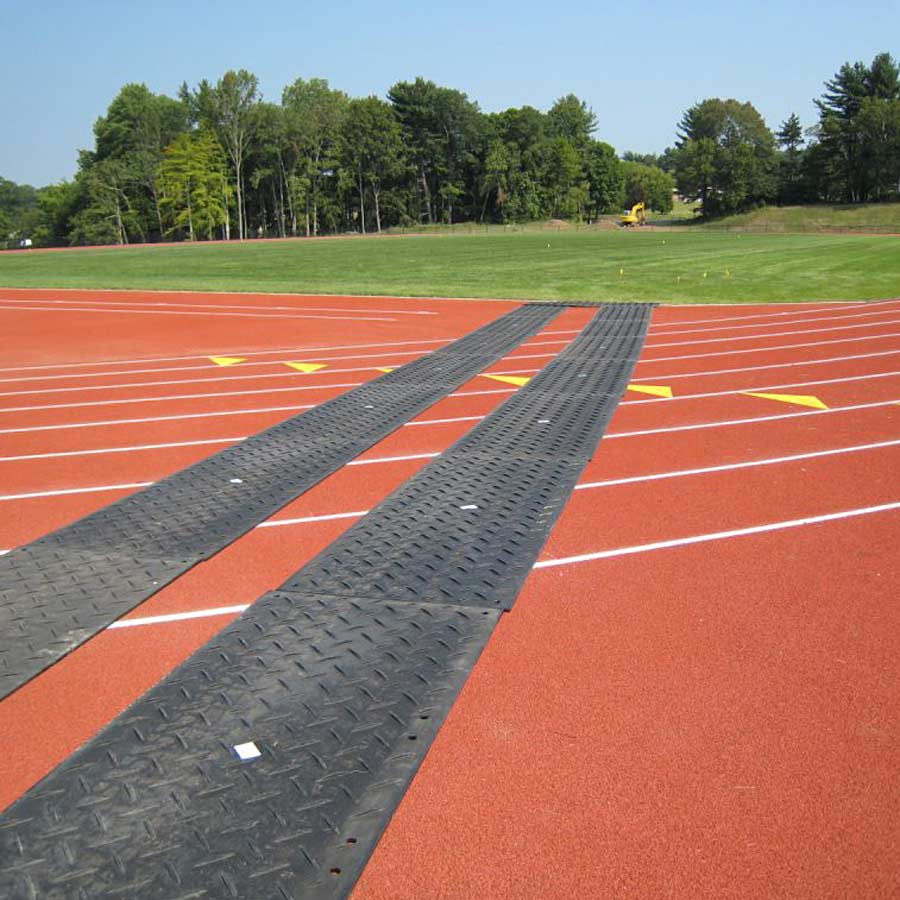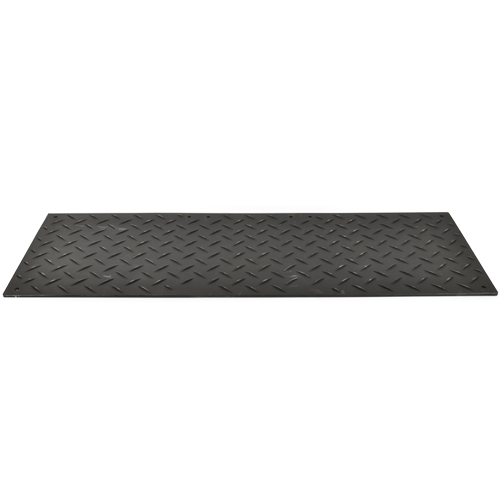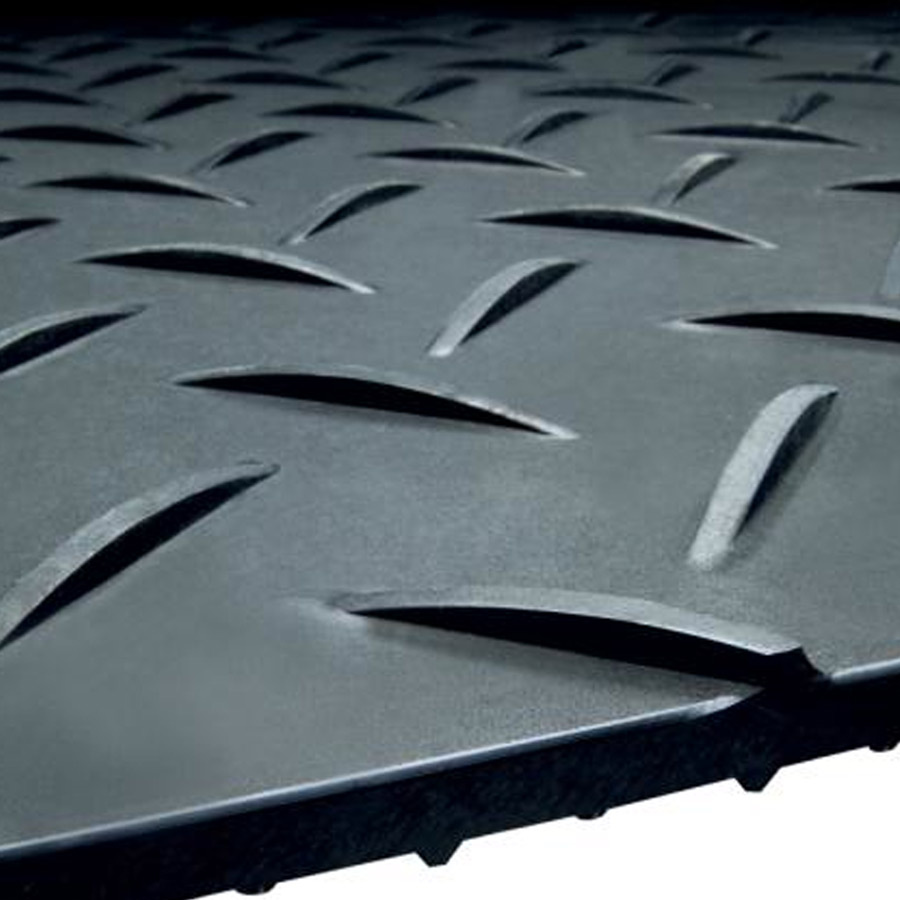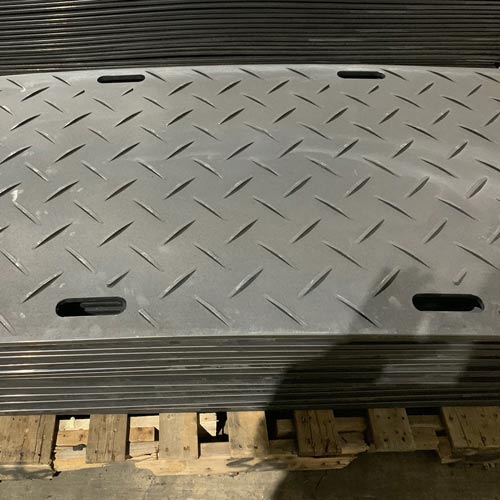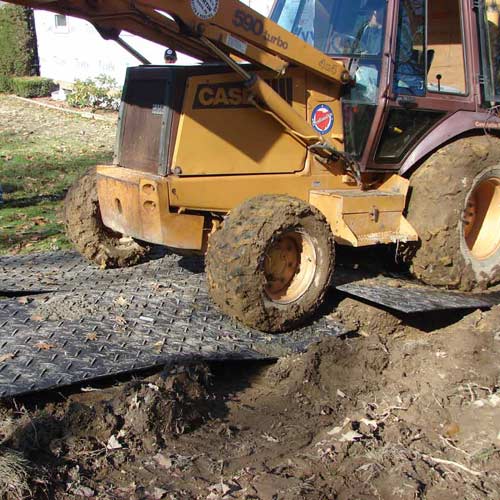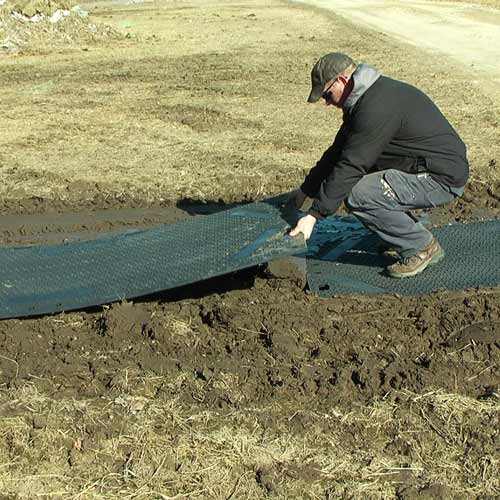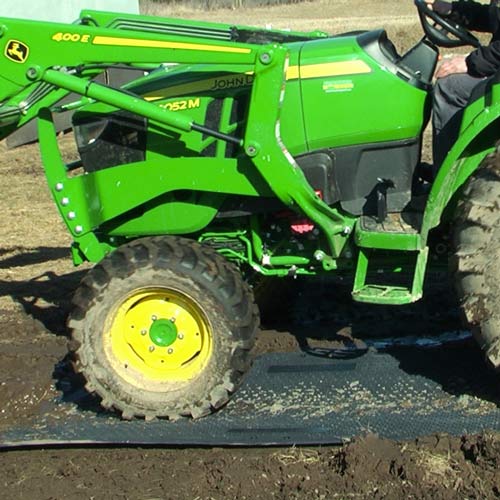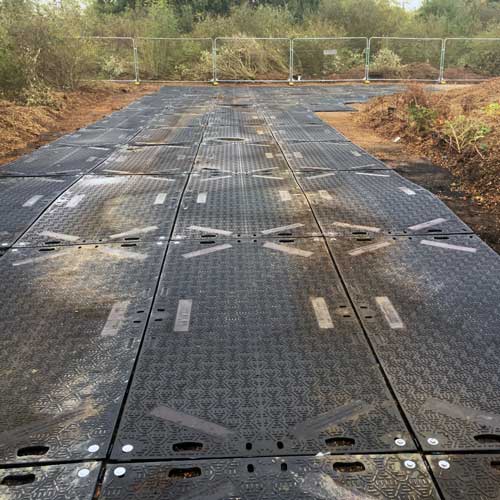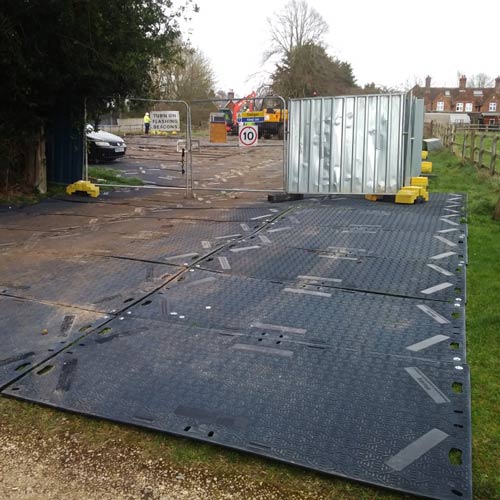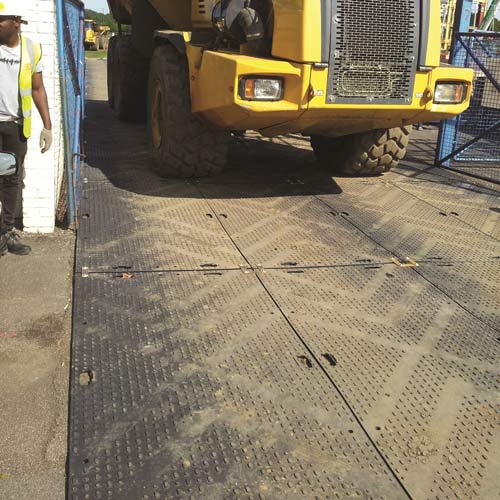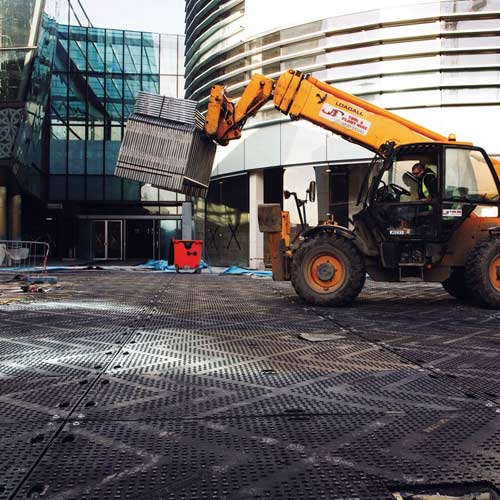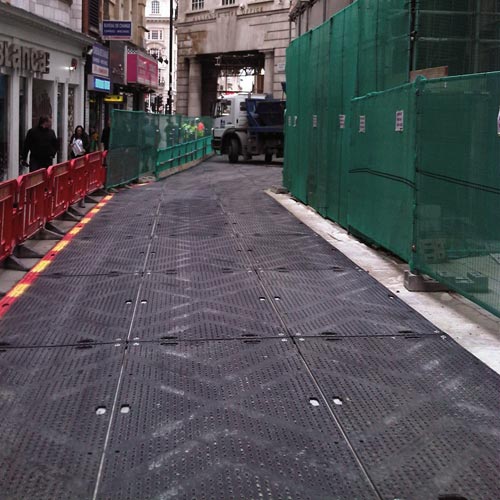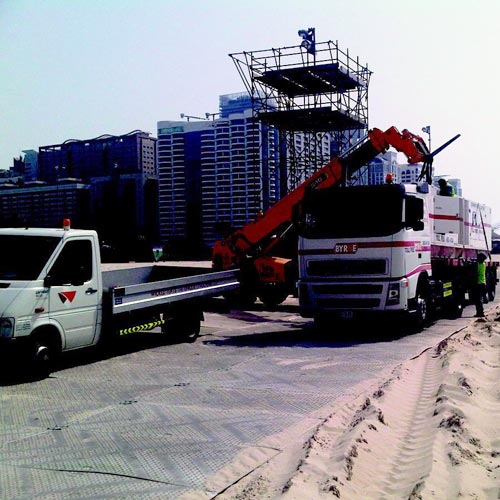 Ground protection mats provide the ability to create temporary roadways in almost any location. These access mats go over firm ground, fields, lawns, or mud, delivering the stability for large vehicles to travel safely.
Some of the locations where ground protection access mats provide the greatest level of benefit include:
Construction site

Golf course

School

Track and field oval

Cemetery

Farms

Manufacturing site

Civil engineering site

Rock quarry

Sod farm

City park

Sports field complex

Horse racing track

Areas subject to erosion
These ground protection access mats may even work to create a temporary road on a beach, delivering the ability to drive across sand without sinking into the material and becoming stuck.
In an area where erosion is occurring, use of temp roadway mats will protect the delicate ground, preventing more of it from washing away.
Just lay out the mats end to end and attach them if desired to create the road. Each mat will have a perfectly rectangular shape, ensuring the mats will lay tightly together to make a temp road.
Can Ground Mats Protect Installed Lawns at a Building Site?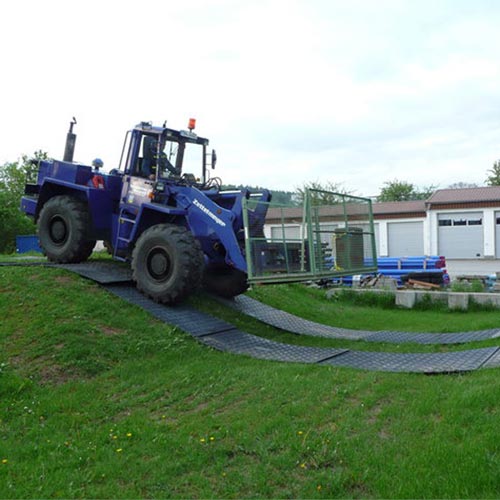 Use these portable mats anywhere there's a worry about tires and tracks on big vehicles tearing into a lawn and beginning to destroy it. Even when grass seems to be firm with dry ground at the building site, the large vehicles almost certainly will sink into the yard, potentially ruining it.
At a building site or on a piece of property where a new house construction is occurring, use access mats to create a temporary driveway. These mats represent a better choice than laying compaction materials, such as gravel or asphalt, that will be difficult to clean up afterward.
The AlturnaMats Ground Protection Mats offer the support required for the largest vehicles. These access mats will be able to support up to 120 tons of weight from vehicles, meaning they are able to handle almost any kind of vehicle, including:
Skid steers

Bulldozers

Soil moving trucks

Bucket trucks

Bobcats

Trenchers
Even when working over damp ground, these mats can provide the support that huge vehicles need. Should heavy machinery sink into wet clay or mud, it could become stuck, causing a significant delay in completing the construction project. Our access mats keep the project moving along without leaving behind damage to the grounds.
What Are Good Access Mats for Setting Up Events?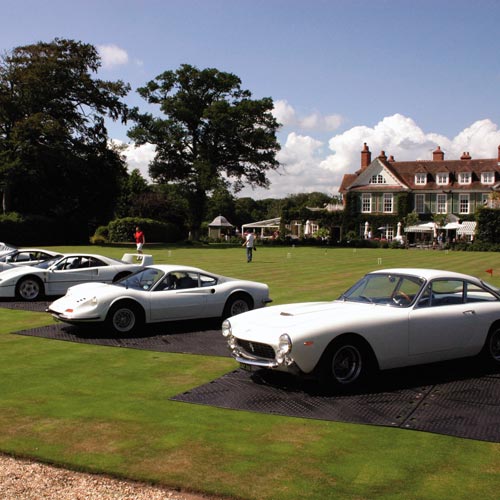 Protecting grass and beautifully landscaped areas doesn't always have to involve providing support for heavy machinery and huge vehicles. Sometimes, especially during events like concerts in the park or memorial services at a cemetery, protection matting that's made to handle pedestrian traffic is extremely helpful.
The Liberty Ground Protection Mats have the ability to protect wet ground and lawns from both foot traffic and heavy vehicular traffic. These high density polyethylene (HDPE) plastic mats can support weights up to 80 tons. They consist of 100% recycled materials, meaning they qualify as environmentally beneficial products.
The Liberty mats have a slight flex to them, which means they will match the contours of the ground as heavy vehicles drive over them. To prevent tripping hazards, it's best to attach the mats together using either
2-way
or
4-way connectors
.
Schools may even use these mats across the delicate surface of a running track, allowing football and soccer players wearing cleated shoes to walk across the mats to reach the playing field inside the track oval. Maintenance crews can drive large vehicles across the track when going over these mats too.
Do Portable Access Mats Provide Traction to Help Vehicles Avoid Slipping?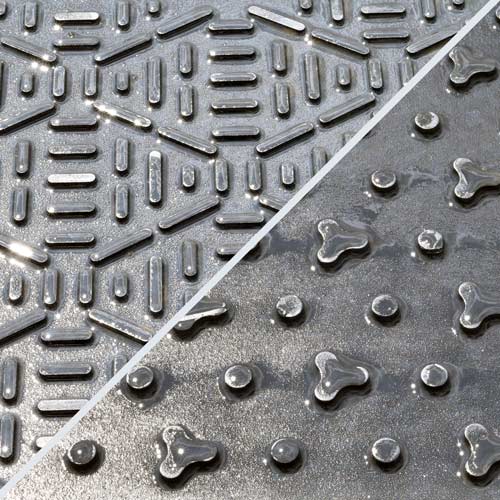 When vehicles will be going across muddy ground before reaching the mats, the mud may stick in the treads and on the surfaces of the tires. This can leave the tires with less grip on the protection mats, increasing the possibility of the tires slipping off the side of smooth surfaced mats onto the soft ground and becoming stuck.
To avoid this potential problem, look for a type of ground mat that has nubs on the surface to provide secure traction for the tires. Although most ground protection mats have some sort of raised textured surface to create traction, one of the most effective traction patterns occurs with the Gmats Ground Protection Mats model.
Two different rugged nub patterns are available with this reversible style of mat. Each raised traction pattern pulls mud away from the surface of the tires and gives the vehicles the ability to remain on the surface of the mat without slipping off the side.
Additionally, the textured nubs give these large vehicles the traction they need to continue moving forward across the temporary roadway, ensuring the vehicles don't become stalled by spinning tires. This is a significant advantage over using plywood to support large vehicles, as plywood soaks up water and becomes slick with any mud deposited onto it.