Why Use Outrigger Pads As Jack Stand Pads?
By Kyle Schurman Created: May, 2021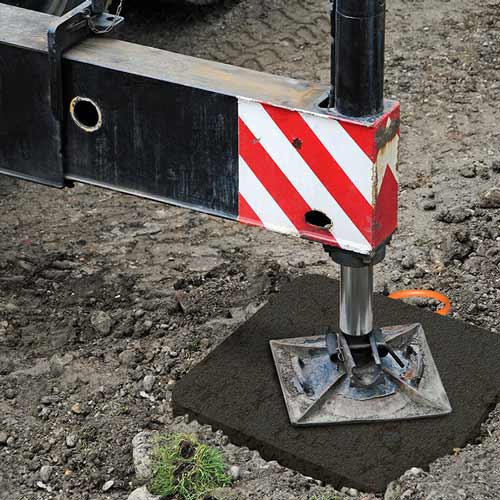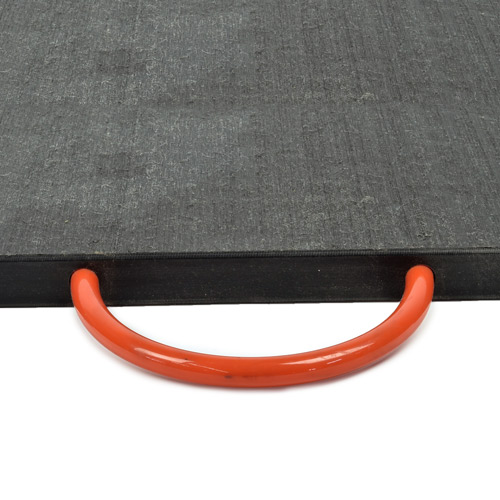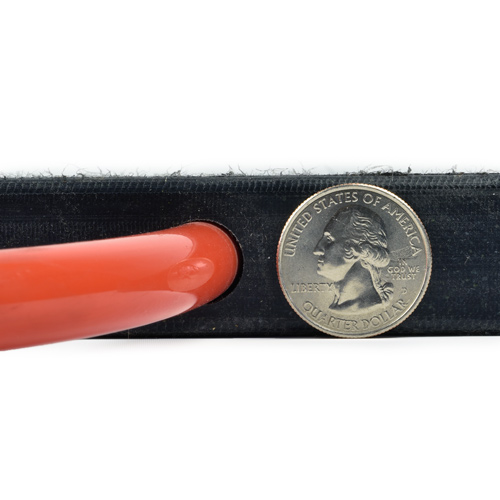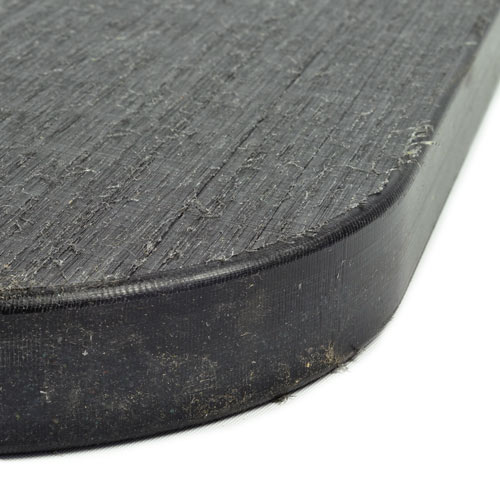 Jack stand pads can provide a sure base footing and serve as a stabilizer when needing to use a jack pad for a camper, a trailer, or a car. Finding just the right pad for the jack stand can be a challenge, though, which is why quite a few people rely on outrigger pads for this use case.
Outrigger pads work well as jack stand pads because they have outstanding durability and firmness. A high quality outrigger pad should include an appropriately textured surface that will hold the jack stand securely without concerns over slipping out of place.
High quality outrigger pads will have outstanding stability, so they will work in areas where the ground is a little soft or is not completely level. Even when working in areas where blacktop or cement is available, using the outrigger pad with the jack stand can yield a safer, more stable surface. Some jack stands are designed to hold up to 12 tons - or 24,000 pounds of weight - or more, so having a durable pad under them can be extremely important.
What Are Some Large Options for Durable Jack Stand Pads?
Our outrigger pads have the build quality and durability that mechanics can trust for regular repair jobs in the garage, while also serving to help RV owners level the vehicle at the campsite or giving drivers an emergency pad they can use to change a tire on a heavy work truck in a remote location.
Larger pads are a better choice for commercial vehicles, industrial trucks, and RVs that will make use of jack stands.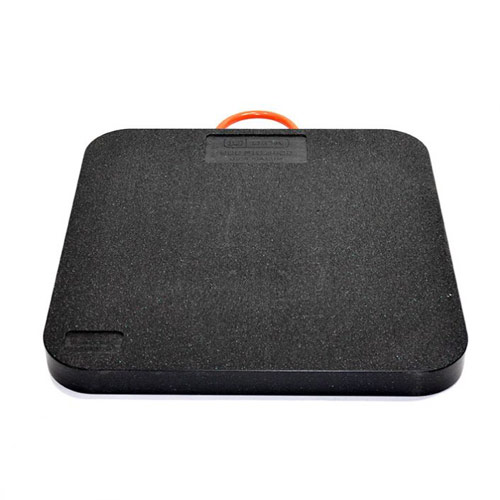 One of the largest options is the
4 by 4 Foot Outrigger Pad
, which has a 1-inch thickness level. Even with such a large coverage area, this pad weighs just 80 pounds and has a vertical load bearing capacity of up to 135,000 pounds, making it usable in a variety of situations.
For those who prefer a slightly smaller coverage area in the pad, consider the
3 by 3 Foot Outrigger Pad
or the
30 by 30 Inch Outrigger Pad
. Both of these pads measure 1 inch in thickness, so they'll yield an impressive level of durability. The larger of these two mats weighs 45 pounds (93,000 lb. capacity), while the smaller unit weighs 31 pounds (81,000 lb. capacity).
What Are Some Lightweight Options for Pads for Jack Stands?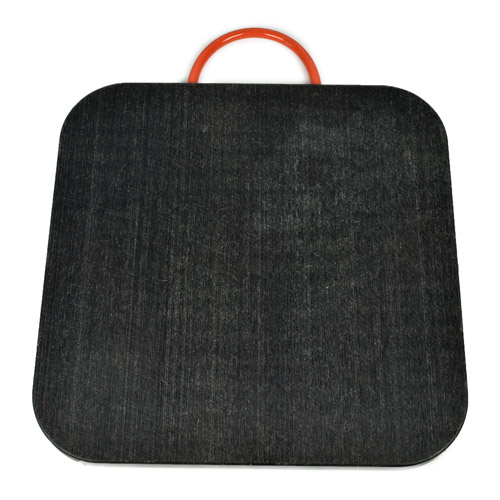 Those who need to save weight in the sturdy pad can consider one of the smallest pads. The
15 by 15 Inch Outrigger Pad
is a perfect size to place in the trunk of a car or in a pickup's toolbox, so it's ready for an emergency situation. It measures 3/8 inch in thickness and weighs only 5.5 pounds - yet it can hold up to 45,000 pounds.
For a small pad that carries 1 inch of thickness, consider the 18 by 18 Inch Outrigger Pad or the
2 by 2 Foot Outrigger Pad
. These smaller pads contain the same build quality as the larger pads, while remaining lightweight. The smaller of these two pads weighs 11 pounds, while the larger one weighs 20 pounds.
All six of these pads have an orange safety thermoplastic handle for visibility and for carrying the pad more easily.
Do You Need Outrigger Jack Stand Pads for Passenger Cars and RVs?
Although the majority of outrigger pads have a design made to support a ton of weight for huge vehicles, such as a crane, an RV, a lift bucket truck, a utility truck, or an industrial vehicle, they will work just as well for helping an owner of a passenger car, a pickup truck, or an SUV.
Whether performing a DIY repair job on a vehicle at home or throwing an outrigger pad in with the spare tire and jack equipment in the vehicle, these pads are a choice that will deliver outstanding results, especially over uneven ground.
These are universal pads, so they will fit almost any kind of jack stand available. They'll easily withstand the weight of an axle on a large vehicle, like an SUV, pickup and even a semi-truck.
For those working on a heavy passenger vehicle in a commercial or residential garage, the jack stand could dig into the floor without the right jack stand pads in place. These outrigger pads are the best choice in this use case, as they'll protect the flooring, while giving the mechanic the stability required to do the job safely.
Do the Outrigger Pads Work for Recreational Vehicle Parking?
For RV owners, having a trustworthy outrigger pad is important for vehicle leveling. When parking at a campsite that provides concrete pads, some campsite owners require the RV owner to use high quality pads to keep the bottom of the jack stand off the concrete in an effort to avoid damage.
With a cheap pad, RV owners who regularly camp may wear out the pad quickly, necessitating replacement. Outrigger pads will deliver outstanding durability and a long-lasting design. RV owners can count on these high quality pads every time they need them.
Rather than using a piece of plywood that could result in splinters for the person leveling the RV or that could break under stress, leaving the RV owner in trouble in a remote camping area, an outrigger pad is a far more reliable option. Plus it's simple to clean!