Ground Protection Mats Black 1/2 Inch x 3x8 Ft. Diamond/Diamond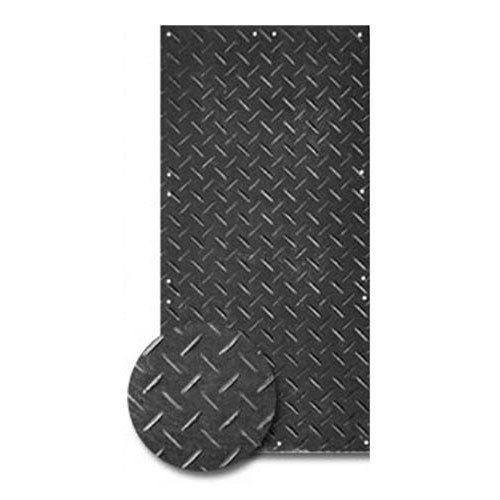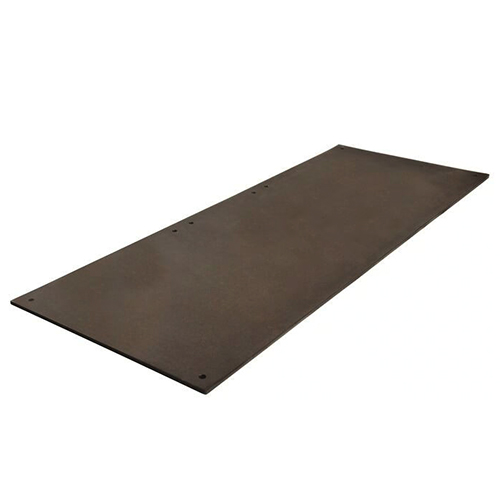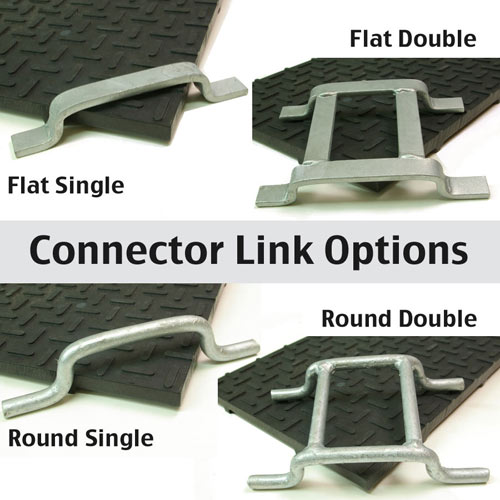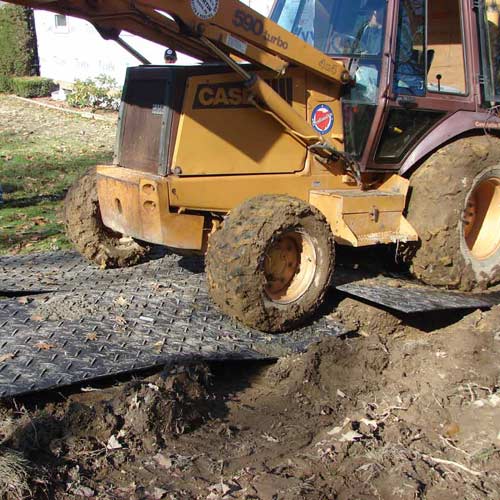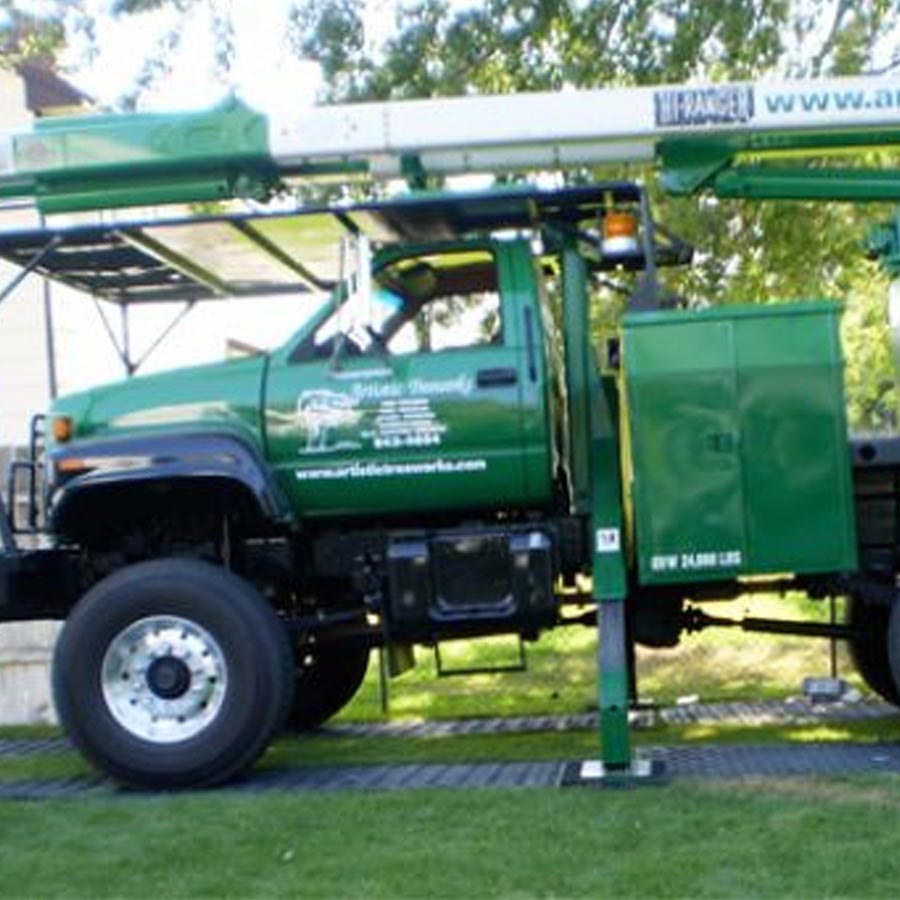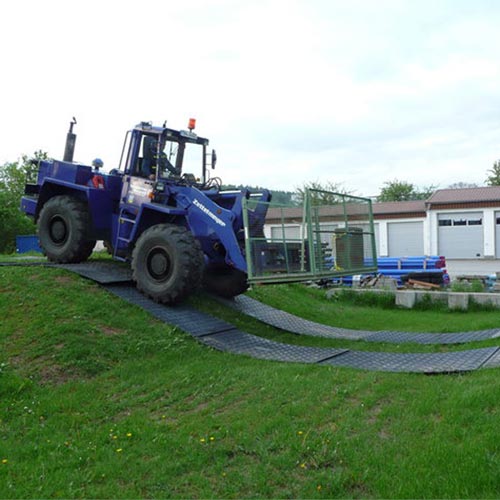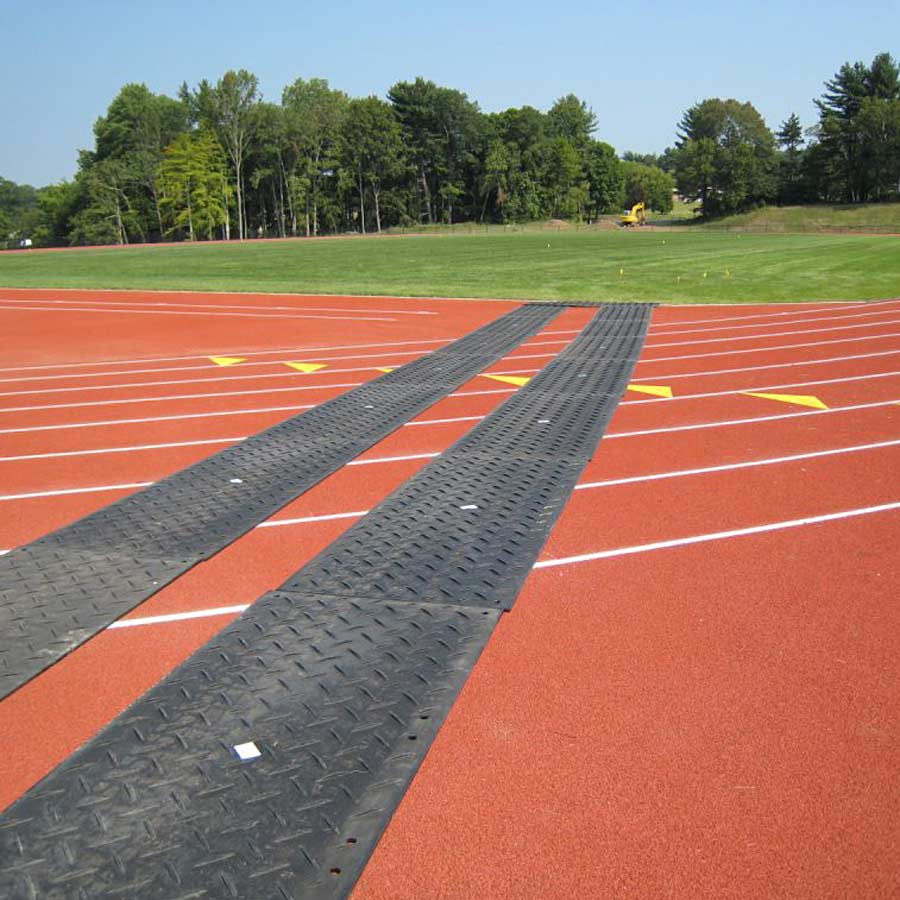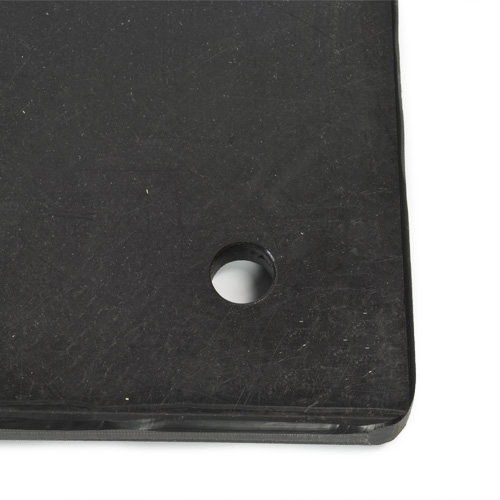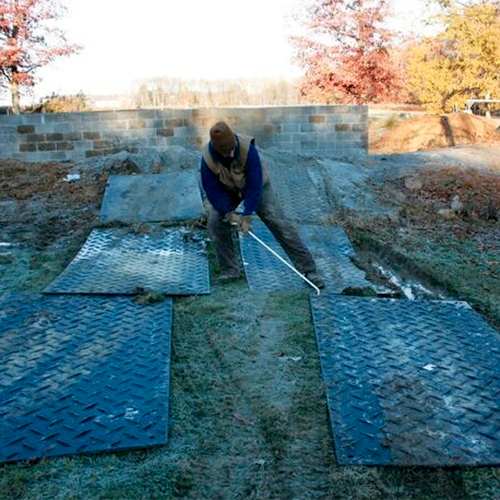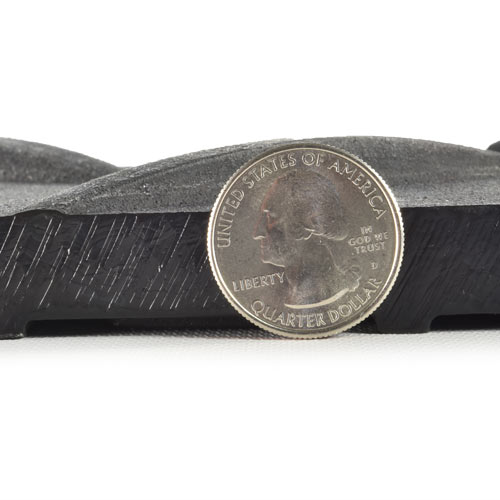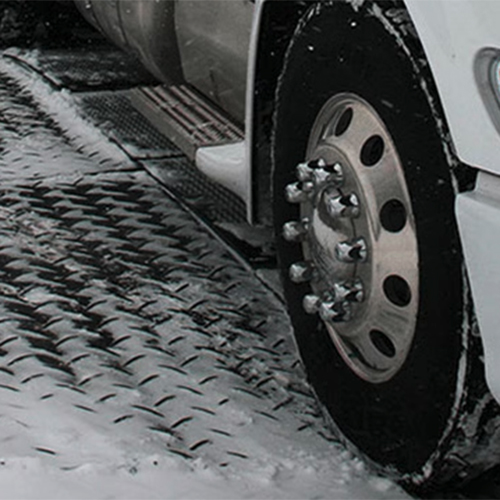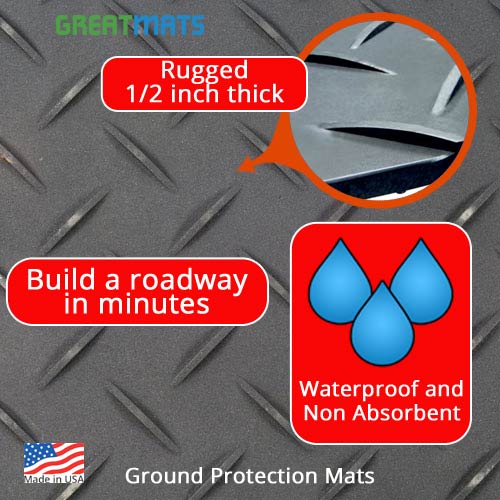 Easily supports 120-ton loads
Rugged 1/2 inch thick recycled polyethylene
Bold cleat design for great traction
$237.03
/mat
(You Save 9%)
(9 Reviews )
Ships Out: Estimate Call for Availability of Lead Times

Diamond Black

Smooth Black
VIDEOS
TOP FEATURES
Easily supports 120-ton loads
Rugged 1/2 inch thick recycled polyethylene
Bold cleat design for great traction
Build a roadway or working platform in minutes
Leave turf smooth, even in soft conditions
No more splintered, warped, water logged plywood
Simply hosing down leaves the mats clean
Available in both black or clear mats
Use Types
Ground Protection, Heavy Equipment Mats, Skid Steer Mats, Grass Protection Mats, Temporary Roadways
NOTE: This item is a custom order and is not returnable.
Ground Protection Mats Black 1/2 Inch x 3x8 Ft.
The original Ground Protection Mats Black 1/2 Inch x 3x8 Ft. that features maximum traction with a diamond plate tread mat design. Simply the best made ground protection mats on the market - hands down, this claim is backed-up by our Lifetime Warranty on all ground protection mats for sale that we sell.
When seeking to create a temporary roadway or to protect a planted grass lawn near a construction site, Alturnamats 3x8 foot ground protection mats are the best choice.


As a trusted Alturnamats dealer, Greatmats sources our mats from a manufacturer in the United States. This gives customers assurances that the mats will consist of high-quality materials and will follow precise manufacturing tolerances. There is little chance of the mat collapsing because of a weak spot.


Size and Shape Options

The rectangular shaped Alturnamats 3x8 foot product is able to cover 24 square feet per mat. This ensures that installers can cover the yard or soft ground in a short amount of time, even when creating a long pathway. (If you need another size of this mat, Greatmats has multiple options available.)

Customers often will lay out these mats in two rows of parallel mats, providing space for the tires on a large vehicle. When creating a temporary trail for foot traffic or small vehicles, one row of tiles may be enough to create the path.

Each mat measures 1/2 inches in thickness, giving it the ability to support loads up to 120 tons.
Material Options
Our Alturnamats 3x8 product for sale consists of recycled polyethylene plastic. This is a highly durable material that, when reused, helps to keep old polyethylene materials out of the landfill.
The polyethylene will not crack or buckle when placed under the pressure of vehicle tires. This is a type of material that can stand up to any kind of weather and that does not soak up water.
Additionally, by using polyethylene as the mat material, rather than a different type of material, the manufacturer is able to keep the overall weight of an individual mat at a reasonable 65 pounds. By avoiding excessive weight in the mats, the installation process is easy for a couple of people to tackle.
Pattern and Texture Options
We offer these Alturnamats 3x8 mats in a black color. Greatmats also has mats for ground protection available in a transparent polyethylene. The advantage of the clear mat is that it will not block sunlight from reaching the grass underneath the mat.
Customers also can select among different Alturnamats 3x8 mat tread designs. One design option offers a smooth surface on the mat. This mat is easy to clean and works best in areas without mud or dampness.
We also offer these mats with a diamond tread pattern molded into the plastic. These raised diamond shapes deliver an extra bit of traction for those walking on or driving on the mats. This is especially helpful if the mats have mud on them, which can create slippery conditions.
Customers can select among a mat with diamond treads on both sides, smoothness on both sides, or a diamond tread on one side and smoothness on the other side, all for the same price.
Common Use Options
Construction teams are the most frequent customers for these mats, as they lay them over the top of soft ground before driving vehicles on them. The mats distribute the weight from the tires or treads of the vehicle, preventing the mat from sinking into the soft ground. These mats are far more durable than using soggy plywood to make a roadway.
The mat protects grass underneath from becoming muddy and rutted. However, if you leave the black mats (or even the transparent mats) in place for too long, it could kill the grass.
Parks, golf courses, cemeteries, and tree trimmers will purchase these mats to create safe spaces to drive vehicles when they need to do work in an area well off the main road.
Schools often use these mats to protect a track and field surface. When the track oval has a football and soccer field in the middle, laying these mats over the track surface allows players to wear their cleats while walking across the track to the field.
Installation Options
When laying out these mats to protect the ground, installers can simply lay them end to end and leave them in place until the temporary roadway is no longer necessary.
Another installation option is to connect adjacent mats to each other with links or connectors. This holds the mats together better when the ground underneath is uneven or is especially soft.
These Alturnamats 3x8 foot mats are ideally sized to fit in the bed of a typical pickup truck. Installers can simply drive the mats to the installation location and slide them out of the pickup bed one by one to speed up the installation process.
Cleaning and Maintenance Requirements
The best way to clean these mats is by rinsing them with a garden hose and spray nozzle or with a power washer. The mats probably will accumulate grass and mud as people drive vehicles over them.
When you no longer need the temp roadway, just pick up the mats and stack them in a storage location. They do not have to be completely dry before stacking them, although allowing them to dry before stacking them can prevent odors from forming.
When using truck outriggers, allows use a block of wood or an outrigger protection pad between the outrigger and a ground protection mat.
Warning: Not designed for use with steel tracks or as a landing area for dropping tree limbs.
Maintenance
Clean using a pressure washer or garden hose and non-metal scrub brush.
Shipping
Ships via freight delivery, shrink wrapped on pallets. Customer must unload at delivery location, Lift Gate service is not available for this product.
This Product Ships Freight Only.
Please review our shipping disclaimer.
WARNING: This product can expose you to chemicals including Lead and/or Phthalates, which are known to the State of California to cause cancer and birth defects or other reproductive harm. For more information go to www.P65Warnings.ca.gov.
ACCESSORIES
Accessories for GROUND PROTECTION MATS BLACK 1/2 INCH X 3X8 FT. DIAMOND/DIAMOND
ANSWERS
Product Questions:
Q: will these carry a bucket truck
A: Yes these tiles are rated at 120 tons. So a bucket truck is not a problem.
Q: Does this product support steel tracked machines?
A: Yes tiles are suitable for machines with steel tracks.
Q: can they be used on blacktop with a steel track machine
A: Yes and we would recommend the smooth side option for your application.
Q: What do these mats weigh?
A: Each mat weighs 64.50 lbs.
Q: I need to bring a concrete truck down my driveway, The concrete is only 2.5'' thick. What mat would you recommend to protect the concrete?
A: We are unable to make a recommendation for this application.
Q: How many 3x8 mats can i get for 5000.00 shipped to Del Rey ca.
A: Please reach out to our sales rep Eric to obtain a quote for this product. He can be reached at 877-822-6622 ext. 115 or through his email eric@greatmats.com.