What to Look for in Skid Steer Ground Protection Mats
By Lisa Hobbie Created: December, 2019 - Modified: August, 2020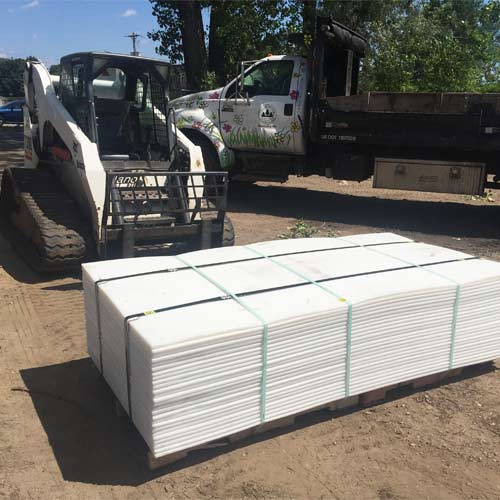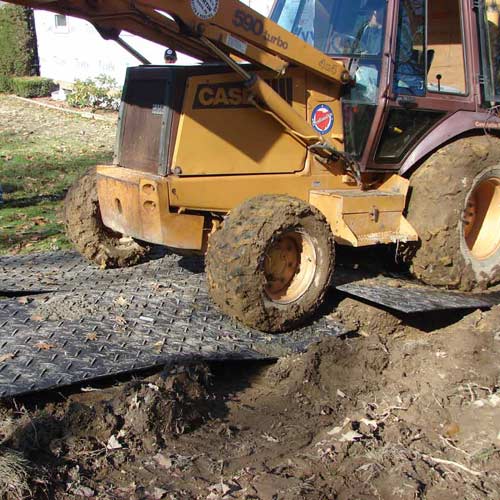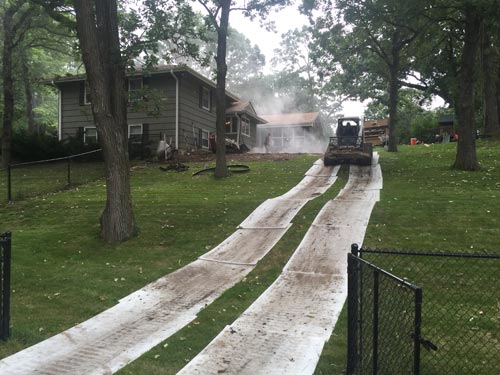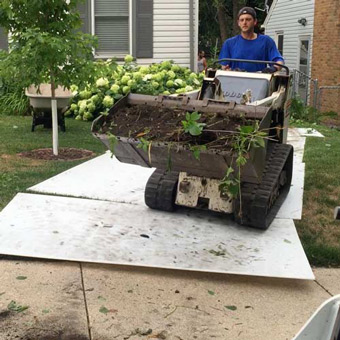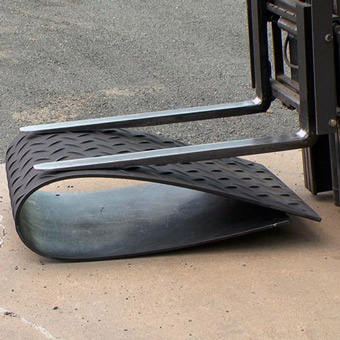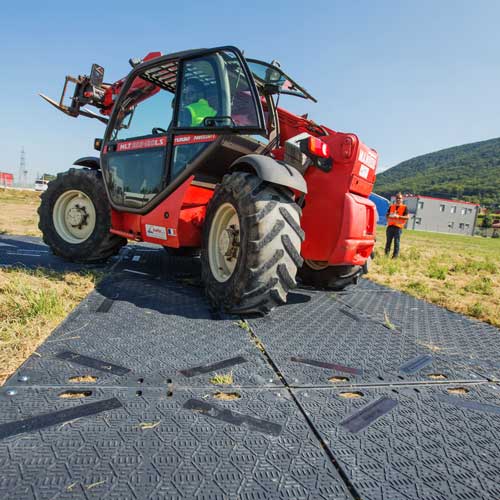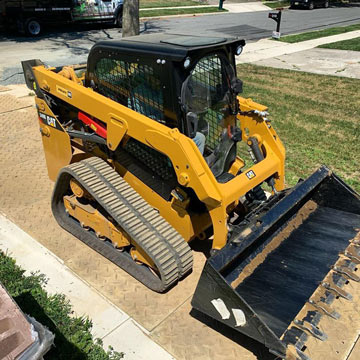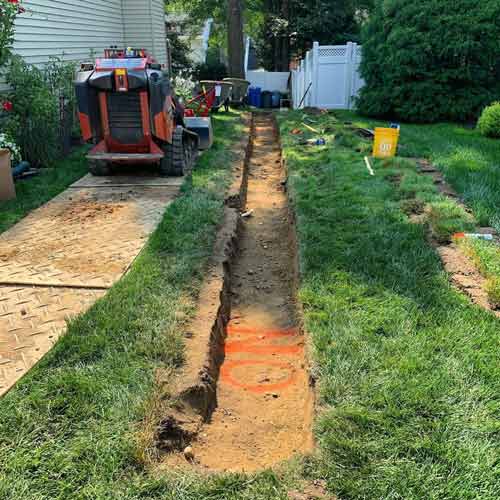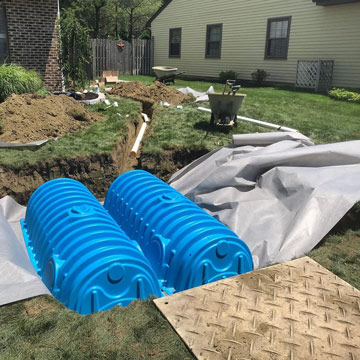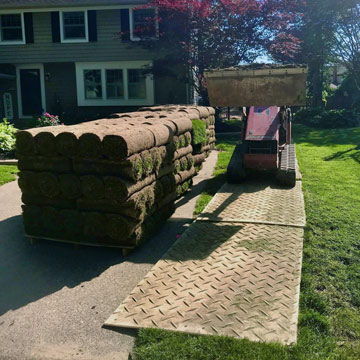 You sure can rely on the many uses of a skid steer, Bobcat, compact track loader, backhoe loader, front-end loader, skip loader, or skid loader when you need to push, pull, dig, or lift. These machines prove to be extremely useful when completing a large landscaping or construction project as they are lighter than other equipment and easy to maneuver. Because they can be extremely heavy when loaded, however, they still can do some major damage to a lawn from the pressure exerted by the equipment. If this is of concern, it is recommended to employ the use of a skid steer ground protection mats system.
Although plywood can be used to protect lawn, it doesn't hold up well once it gets wet and with repeated usage. It also may not provide enough traction for a wheel loader, and it can't support as much weight - should the need to drive through ditches or other sketchy terrain arise. Plywood has a tendency to move around and is often slippery when wet, so the lawn sometimes gets damaged, anyways. Once the plywood has been used for a few projects, it also will need to be replaced.
When looking at Skid Steer ground protection mats, there are a number of things to look for. It's important to know how heavy your loads will be so that you can select an option appropriate for that weight. The mats should be designed to provide extra traction without damaging the turf or finished surface you'll be driving over. You also want to select mats that can be quickly and easily moved, placed or even connected - as well as those that are easy to clean. Greatmats has numerous skid steer ground protection mats from which to choose.
AlturnaMats Ground Protection Mats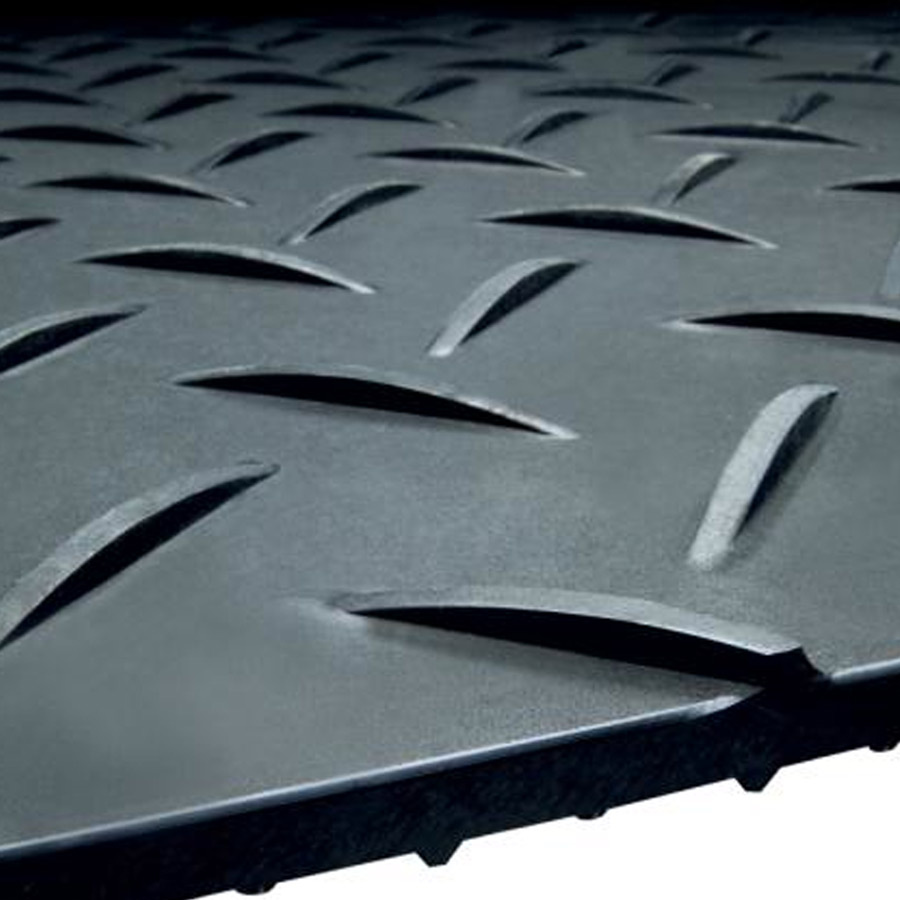 When it's important to find a mat to support the heaviest of loads, choose the AlturnaMats 4x8 option, which supports 120-ton loads. The mats can be locked together to form a continuous roadway or platform, and have a bold cleat design for great traction. Made from a rugged 1/2 inch thick recycled polyethylene, these mats are the best and are backed by a lifetime warranty. They are available in black or clear, and you may choose from one of many design options. These skid steer ground protection mats leave turf smooth, even in soft conditions, and they can easily be cleaned by hosing them down.
Greatmats Ground Protection Mats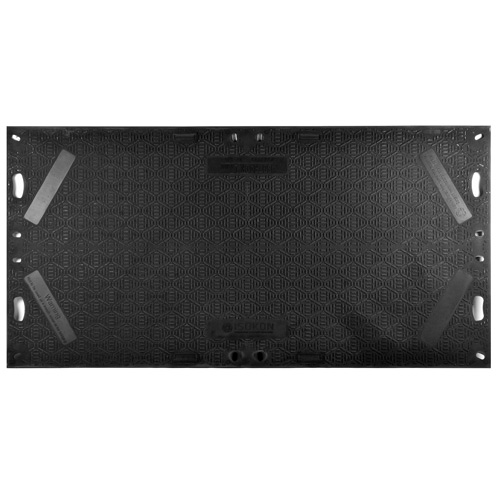 If a good quality and affordable Skid Steer ground protection mat is what you're looking for, but you don't need to to be able to support quite as much weight and you don't need the lifetime warranty, the Greatmats 4x8 option is another good one. They are designed to be maneuvered easily with the hand holds and relatively lightweight at 77 pounds. They are very durable, yet economical, and they come with a 3 year limited warranty. They do provide high traction for heavy equipment, and they are able to support loads of up to 80 tons. These are a great option for temporary bobcat pathways, golf courses, work pads, makeshift storage areas, or pedestrian pathways for outdoor events, or, anywhere sensitive ground needs protection. These are a great option even when coverage over sloping ground is necessary.
Mud Traks Ground Protection Mats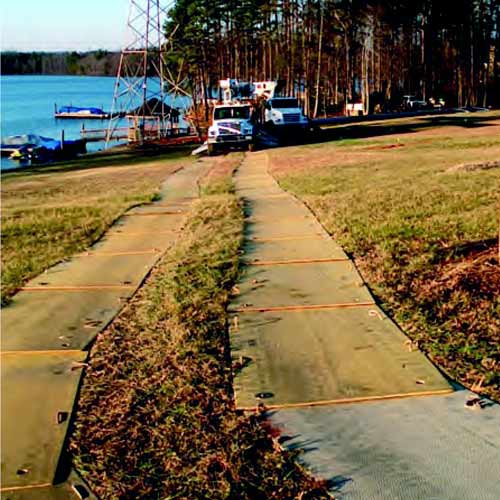 If you need a Skid steer mat that is easy to transport in the back of a truck which works perfectly for rubber tire/track vehicles, the Mud Traks mats are an excellent choice. They feature the most aggressive traction surface in the industry with texture on both sides. They do not conduct electricity, and they are not affected by water, gas, oil, or chemicals. They have rope handles for easy lifting, and they will not roll up or break. These mats are off white, keeping them cool in the heat, and their solid fiberglass grid structure channels the tire load throughout the mat. These Skid steer ground protection mats handle axle loads of 30,000 pounds in off-road conditions, and they are designed for construction, structural movers, cemeteries, landscaping, pump service, golf courses and crossing sand.
Choose Greatmats
Regardless of the Skid Steer ground protection mat you want to purchase, Greatmats has an option that is guaranteed to work well in maintaining the lawn in your work area. Mats are available for loaders with both tires and tracks, they are made of durable material, and they are made to bend as needed without folding or breaking. Once you know the specific equipment you'll be using, the amount of space you want to protect, and load weight you will be working with, call our friendly and knowledgeable agents who will help determine the best mat to suit your needs. Our mats are built to the highest standards of quality and are simply the best on the market! Just call to get started.