Grass Protection Mats Testimonial - Lisk Landscape Innovations
By Brett Hart Created: September, 2020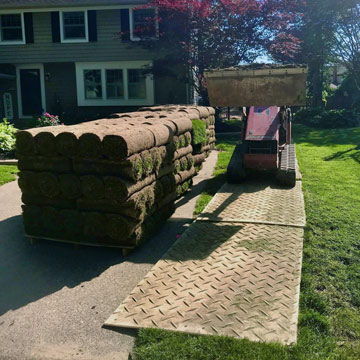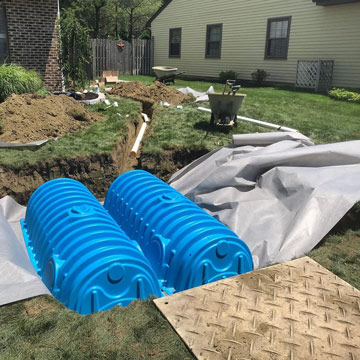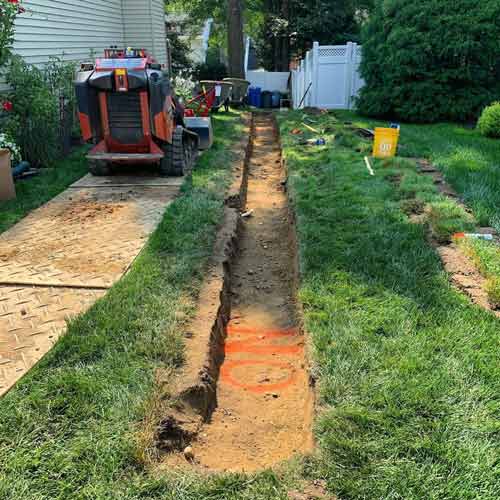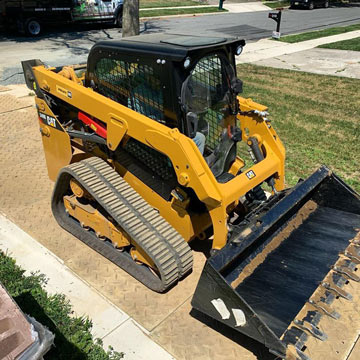 Lisk Landscape Innovations
, founded in 2006, specializes in stormwater management to help homeowners eliminate standing water inside their yard, crawl space or basement. Well known in New Jersey and Pennsylvania, the exterior drainage solution company is based out of Woodbury, New Jersey.
In 2018, Company president Stephen Lisk purchased clear ground protection mats from Greatmats to not only protect his customers' grass from his equipment but also allow sunlight through the mats in order to prevent the grass from dying.
In addition to protecting grass, Lisk Landscape Innovations has also been using the mats to protect concrete sidewalks and driveways.
Stephen described the mats as a "great invention" and "such an important asset for us."
"I love how they are basically indestructible. Plywood wears out and you're constantly purchasing new at the big box hardware store. The mats are great since they withstand any type of weather. Unlike wood, we don't need to worry about leaving them outside since moisture won't weaken them."
Stephen Lisk
Lisk Landscape Innovations
Woodbury NJ 08096