How Thick Are Ground Protection Mats?
By Lisa Hobbie Created: April, 2021 - Modified: September, 2023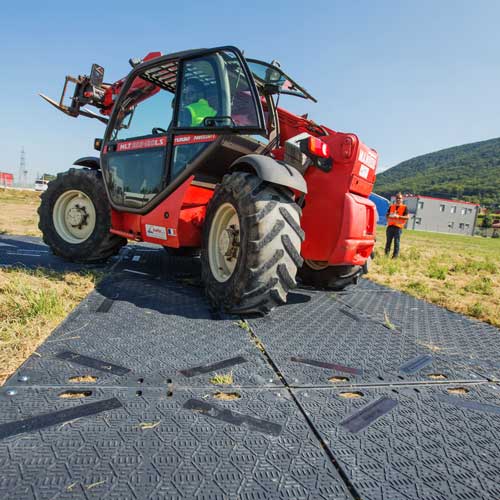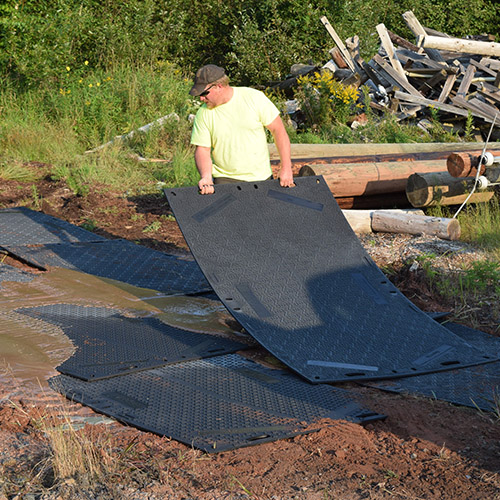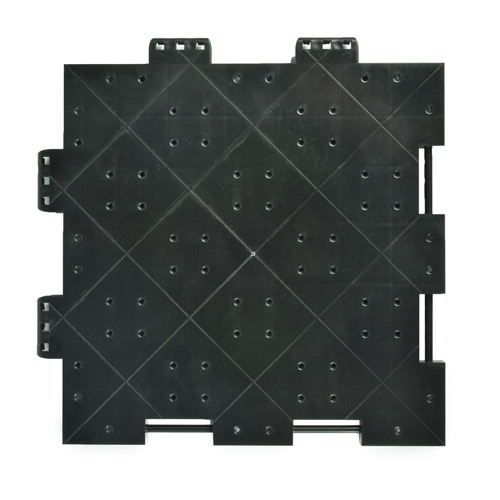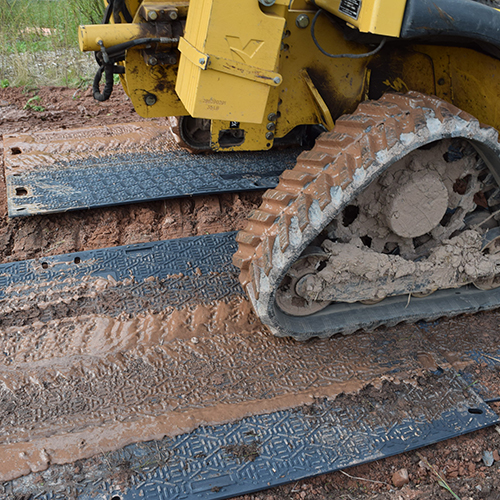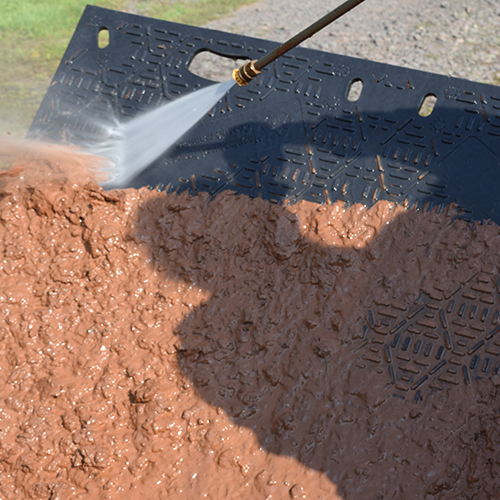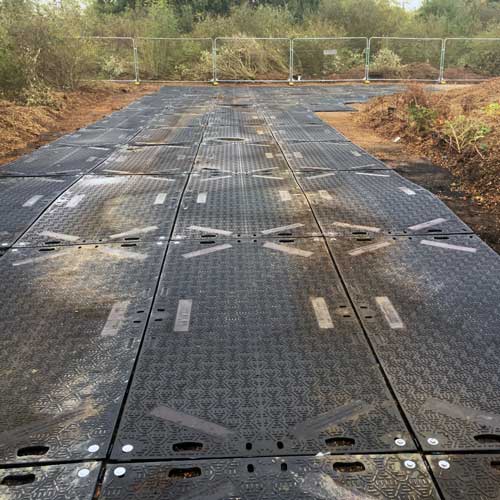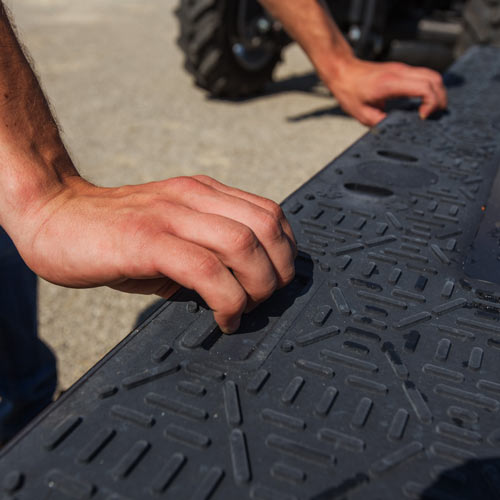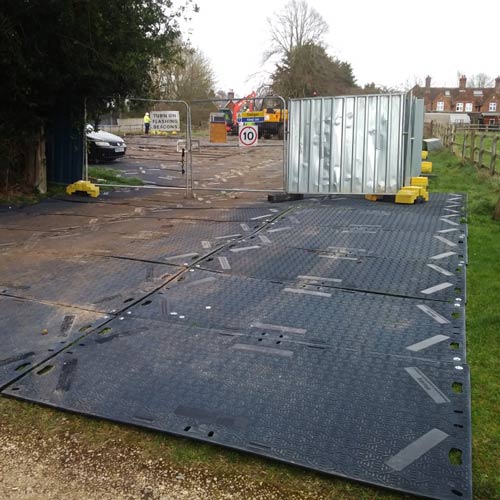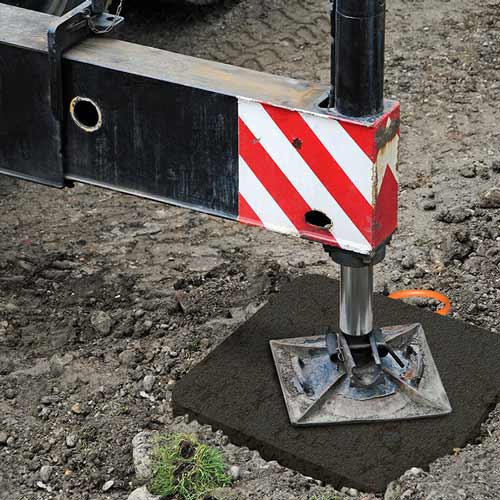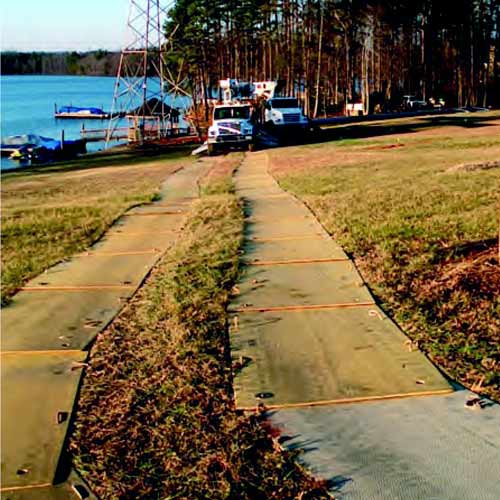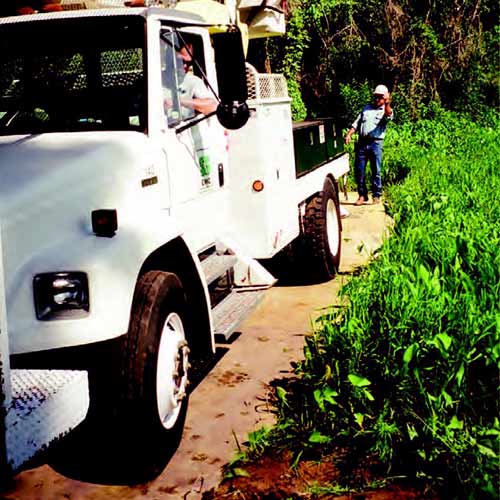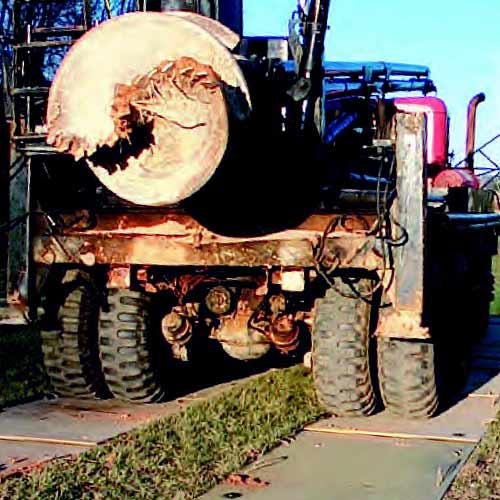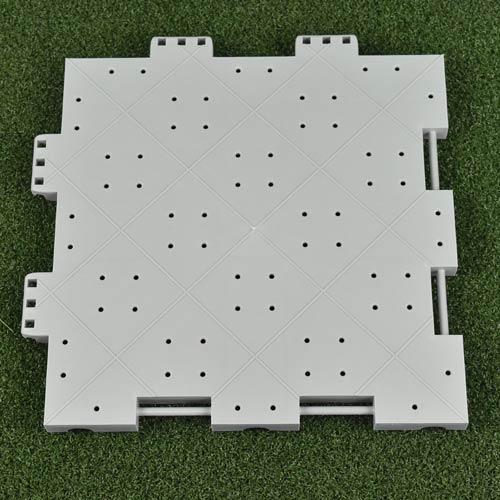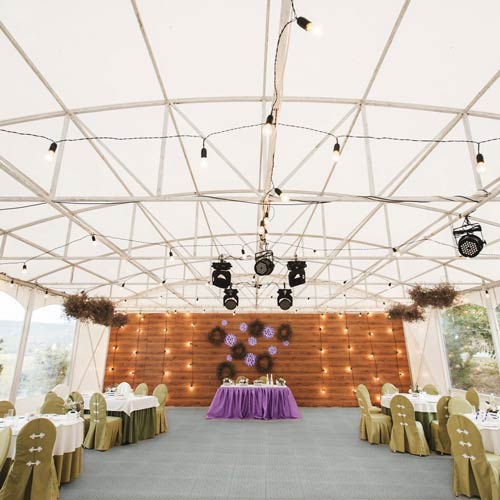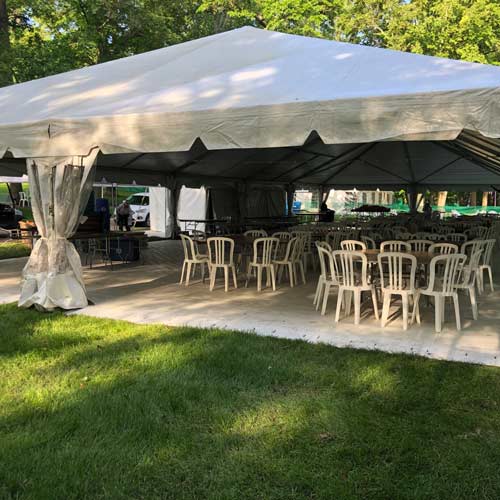 Ground protection mats serve so many purposes, from offering access to a beach and protecting a lawn from heavy equipment, to providing traction in muddy areas and offering a solid footing for temporary events. There are many types and sizes of ground protection mats, with the most common thicknesses being:


10 mm


3/8 inch


1/2 inch


3/4 inch


1 inch


1 1/2 inch


2 inches


4 1/4 inches


There are lightweight mats and heavy duty mats - all of which serve different purposes.
Greatmats offers a wide variety of ground protection mats, with options that fall in the range of the most popular thicknesses. Of the many products available, the most popular ones are:
As you can see from glancing at the list, Greatmats has the Mud-Traks mats that are 10mm thick, the Mats System7 Mat that is 4 ¼ inches thick, and 9 different options representing the thicknesses in between. Knowing which mat thickness or specific mats to purchase really depends on the purpose the mats will serve and the features you need them to have. Let's take a closer look at each of these products.
Ground Protection Mats Under 1 Inch Thick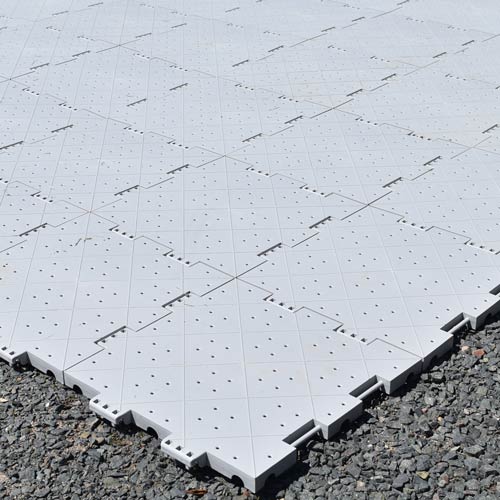 Portable Outdoor Tile 12x12 Inch are ¾ inch thick tiles that serve as one of the best lightweight temporary outdoor flooring products on the market. This tile is attractive and a great solution to go over dirt, grass, gravel, sand, concrete, or pavement. This is another easy tile to install with its DIY clip together design, and it is made from robust and tough no-break plastic.
This tile also features drainage holes, and it is non absorbent with an anti-slip surface texture. This tile is very attractive, versatile, and durable and will hold its shape. It's available in gray or black. Use these tiles where you will have pedestrian traffic and light automotive traffic.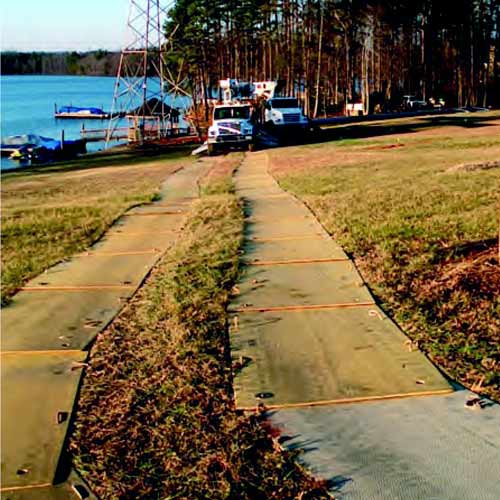 Mud-Traks Super Ground Protection Mats with Rope Handles are 10mm thick and made of fiberglass. They are one of the strongest and most rigid mud mats that can be lifted by man. They are designed for rubber tire/track vehicles, and it easily fits in the back of a pickup truck. Each mat has strong rope handles for easy lifting of the 74-pound mat and provides the most aggressive traction surface in the industry with texture on both sides.
The mat isn't negatively impacted by gas, water, oil, or chemicals, and it does not conduct electricity. It's made with a solid fiberglass grid structure that channels the tire load throughout the mat, allowing for a tire weight to spread over an area 15 times larger than the tire.
The mats are rated for 50 tons of weight and will take your equipment over mud, sand, swamp, or virtually any other surface. Because they are light in color, they stay cool in heat to avoid damage to lawns.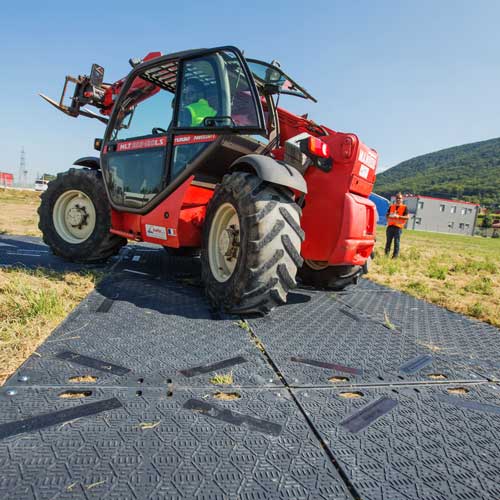 The Gmats Ground Protection 4x8 Ft Mat is a basic mat that provides excellent quality with the ability to be maneuvered easily with the hand holds. They are relatively lightweight at just 80 pounds, and they are very durable while also being economical. They provide high traction for heavy equipment up to 60 tons, and they work well when you need temporary pathways or protection over sensitive ground. These are a great solution when coverage over sloping ground is necessary, and they are made from non-absorbent polyethylene material that will not waterlog.
Mats Over 1 Inch Thick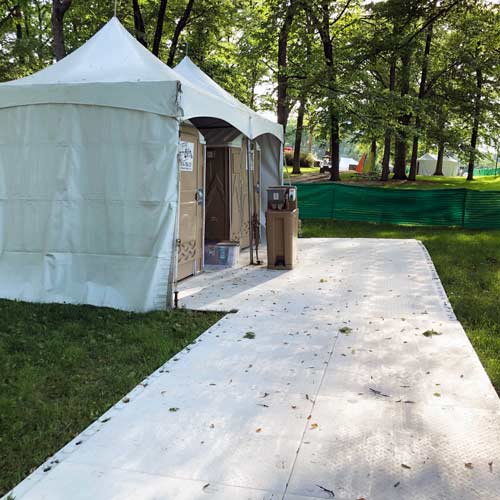 Matrax Heavy Duty Drivable Composite Mats 3.89x3.89 Ft are a great choice if you need flooring for an outdoor or stadium event. The mats are 1 ½ inches thick and super heavy duty, and they do an excellent job protecting turf from equipment needed to set up tents, stages, and parking areas. They feature a vertical locking system and a diamond top texture. This portable flooring allows for even load transfer between panels and a cam lock system. These mats are suitable for stadiums, rigging, aircraft hangars, hardscape protection, ADA compliant beach access walkways, and more.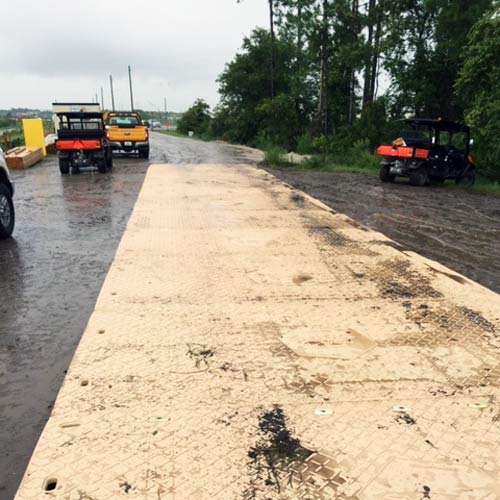 The Ground Protection Mats System7 Mat 8 ft x 14 ft is one that is made with durability and strength in mind. This 4 ¼ inch thick customizable system is designed to tolerate severe temperatures and weather conditions, and it features anti-static properties and elastomers. With UV inhibitors, this mat system is extremely tough, reusable, and able to support loads up to 600 pounds psi. They are long lasting for years of use, and they are suitable for ground protection, grass protection, tree trims, bobcat paths, temporary roadways, utilities & pipeline construction and heavy-haul applications. Their composite formula has the highest wear and tear value in the industry.
Outrigger pads are available in different sizes and thicknesses, with the most popular being the
​Outrigger Pad 18 x 18 x 1 Inch
,
​Outrigger Pad 2 x 2 Ft x 2 Inch
, and
​Outrigger Pad 15 x 15 Inch x 3/8 Inch
. They are made of plastic. This lightweight product is made in the USA and has a load bearing capacity of anywhere from 55,000 pounds all the way up to up to 135,000 pounds. It boasts a safety textured surface tread, and it is made to withstand the weight of heavy vehicles and equipment without warping or delamination. The highly durable, proprietary engineered thermoplastic material they are made of is non-conductive, non magnetic, and resistant to chemicals, water, oils, and extreme temperatures.
Accessories to Accompany Mats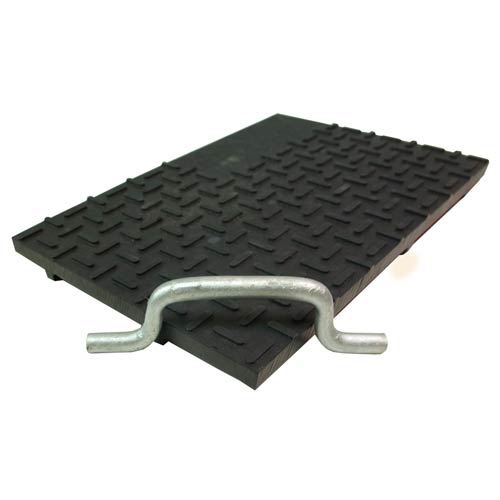 Aside from actual ground protection mats, Greatmats offers accessories that accompany the mats. The Link Round Single Metal product is used to connect 2 mats, end to end. They make it possible to create a stable roadway or working platform. Made of ½ inch round hot roll steel with galvanized coating to prevent rust, they are used to connect AlturnaMats, VersaMats, and ground protection mats.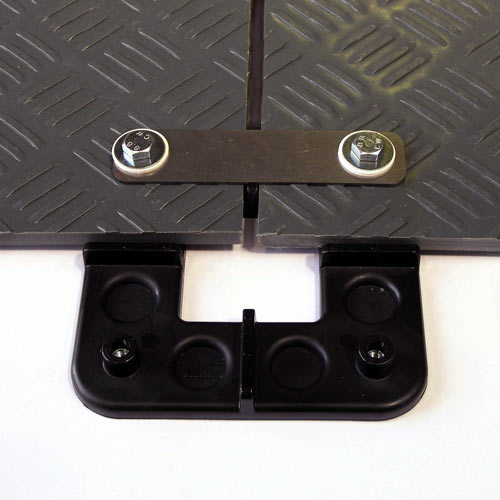 Greatmats also offers Connectors 4-Way for Economat and Liberty Ground Protection Mats. They are made of urethane, and they add stability on slopes and inclines. They support heavy equipment, and they are also available in 2-way connectors. They are suitable for Economat and Liberty Mats.
What Are Ground Protection Mats Made Of?
The mats highlighted are either made of plastic, polyethylene, polypropylene, or fiberglass.
Plastic is either synthetic or naturally occurring, and it can be shaped and hardened. Plastic is a polymer substance.
Polyethylene is the most common type of plastic. Although often used in packaging, it is used in other things - like heavy mats. It is made from ethylene gas.
Polypropylene is a thermoplastic polymer that is synthetic and derived from oil and natural gas production.
Fiberglass is a reinforced plastic material made of a woven material that's embedded with glass fibers that are laid across each other and held together with a binding substance.
Greatmats - For the Best Variety of Ground Protection Mats!
Greatmats offers a wide variety of ground protection mats and accessories, and the items highlighted simply provide a snapshot of what is available. With numerous sizes, types, and thicknesses available, there is a product that would work perfectly for virtually any product or setting.
The mats offered at Greatmats are manufactured using only robust material, and they are designed to bend as needed without folding or breaking. Regardless of the product you go with, any of the mats would be an excellent choice. If you want more information or details, the Greatmats' customer service team is readily available to answer questions and to help you decide which product to purchase.