Foam Roll 6x42 Ft x 5/8 Inch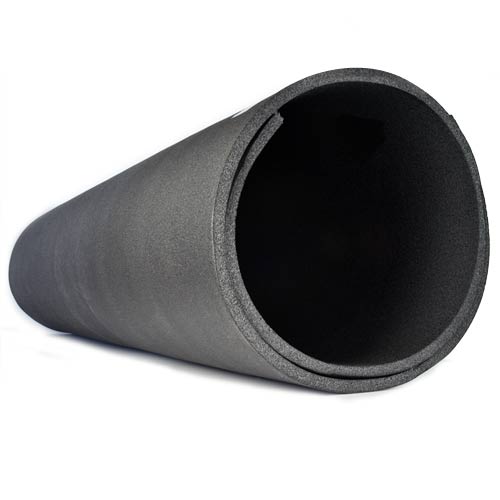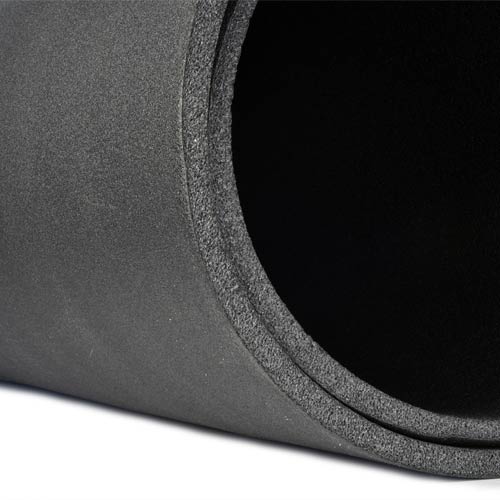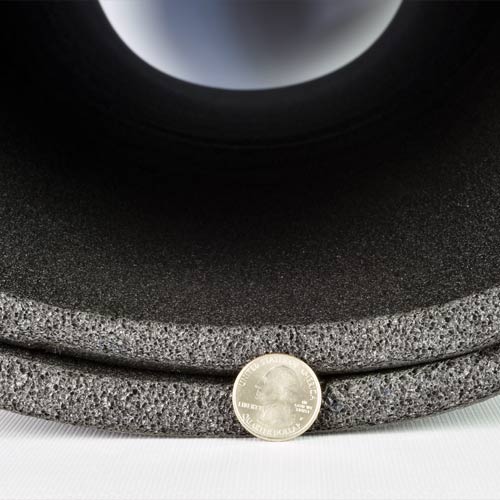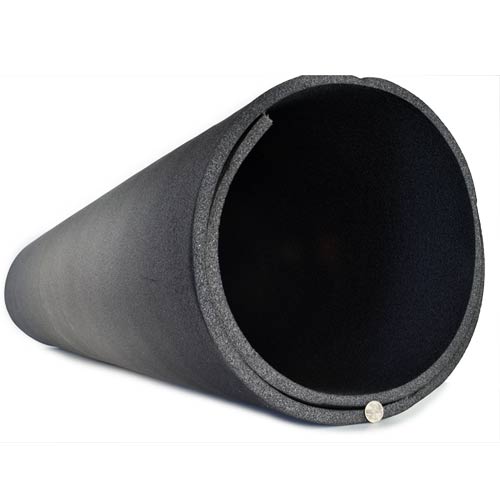 6x42 ft roll size
Also available in 1.25 inch and 2 inch thicknesses
Superior shock absorption
$367.46
/roll
(You Save 14%)
(1 Reviews )
Ships Out: Estimate 14-18 Weeks
How Much Flooring Do I Need?
Contact customer service for material sample options.
TOP FEATURES
6x42 ft roll size
Also available in 1.25 inch and 2 inch thicknesses
Superior shock absorption
Prime polyethylene sports foam
Foam must be covered
Great cushion and shock absorption
Use Types
Gymnastic Floors, Martial Arts Floors, Special Event, Stunting Surfaces
NOTE: This item is a custom order and is not returnable.
Foam Cushion Subfloor, 5/8 Inch Thick Foam Flooring Roll, Stunting Subfloor
When you need a simple cushioned flooring option that also gives you some versatility, you may not want or need a high-priced mat. Or you may need to have a foam cushion subfloor over a huge coverage area, and you can't find a custom size of mat that will meet your needs. For these cases, we'd suggest the Foam Roll 6x42 Ft x 5/8 Inch product. This 5/8 inch thick foam roll will give you a huge coverage area with a nice level of cushioning at a reasonable price.
Excellent Quality

Our polyethylene cross-linked foam sports rolls are made in the USA and feature excellent rebound and cushion, making them the perfect material for a gymnastics floor underlayment foam. These rolls of foam are manufactured from high-quality materials, including prime polyethylene foam, which gives you superior shock absorption properties and long life span.

With a material hardness rating of 2.3 pounds per cubic foot, this martial arts floor foam base will hold its shape through repeated uses. The high quality of this style of foam underlayment will be able to compress to give you the cushioning you need, while also bouncing back to its original shape quickly.

These gymnastics floor underlayment foam rolls each carry a 1-year limited manufacturer warranty, which means you can count on the product to give you a good lifespan and a good value.
Use Cases
Our customers have chosen to use this foam floor underlayment in a variety of instances, receiving excellent levels of performance.
Gymnastics: In areas of your gymnastics studio where students will be working on new tumbling moves where large cushioned mats are not a viable option, using these rolls of flooring underneath the main flooring can provide a bit of cushion. You also can give a cushioned mat a little extra cushioning by placing this gymnastics floor underlayment foam underneath the thicker pads.
Martial Arts: Use these rolls of foam as a martial arts floor foam base. You can use this flooring under harder mats that provide the footing martial arts athletes need, and the foam floor underlayment will provide a bit of extra cushioning.
Stunting and Jumping: If you have a cheerleading team that will be doing stunting and working on jumps at practice, and you need to give the team a little cushioning for landings, this stunting subfloor is a great option. It also has such a large coverage area that you can have plenty of athletes working out and stunting at the same time.
Special Events: You really can use the foam floor underlayment roll in any area where you would like a bit of cushioning underneath a harder flooring. For example, if you're creating a hard floor that looks great in a stage area, but you don't want people standing on a hard flooring with no give for long periods of time during a speech or presentation, you can place this cushioning foam underneath the hard floor for a more comfortable option.
We must mention that these rolls of foam need to be covered, as they are not designed to be a finished top surface. So you only should use this martial arts floor foam base with a surface flooring over the top of it.
Additionally, this is not a waterproof type of flooring, nor has it been UV treated, so we do not recommend allowing these rolls of foam flooring to be used outdoors where they will be exposed to sunlight or to a damp ground.
Large Coverage Area
Another great feature of the Foam Roll 6x42 Ft x 5/8 Inch product is the large amount of coverage area you'll receive from just a single roll. With dimensions of 6 by 42 feet, you receive 252 square feet of coverage.
You can cut this type of mat to fit whatever area you need, which gives the product additional versatility. This means you can use the gymnastics floor underlayment foam in a variety of configurations, covering a large area adequately.
As an added benefit, the entire roll is lightweight, making it easy to carry this cushioned floor with you wherever it's needed. The entire roll only weighs 35 pounds.
Cushioning for Jumps
If you have a cheerleading team that must practice at school or in a studio where students don't have a dedicated type of cheerleading floor, you can use this foam floor underlayment successfully to provide a bit of cushioning during practice times.
For example, some cheerleading teams may workout in a wrestling room with wresting mats. While these mats provide a sturdy surface that has a tiny bit of give to it, wrestling mats are not the most cushioned surface. So as cheerleaders practice various jumps, they may develop sore joints and tired muscles.
You could place our martial arts floor foam base underneath the wrestling mats to provide just a little bit of cushion that will be easier on the cheerleaders' ankles and joints as they work on various jumps. As an added benefit, having a cushioned floor on which to workout can give the cheerleaders the ability to practice for a longer period of time, as they won't have leg fatigue like they will with harder types of flooring.
Cheerleading Mats
Another common use for the gymnastics floor underlayment foam is as an added cushion below a traditional cheer mat. If your current cheer mat doesn't have the cushioning or foam thickness that you'd like to have, adding our roll of foam underneath the cheer mat is a great option versus purchasing a whole new cheerleading mat with a thicker foam.
For example, roll up cheer mats are a common sight for a cheerleading team or in a cheerleading studio. These mats typically have a carpet top that is bonded to a foam base. The foam contains slits that allow you to more easily roll up the mat for transportation.
When you're looking to add more cushioning to this roll-up cheer mat, you can use our foam floor underlayment and then easily roll the cheerleading mat over the top of the foam.
Martial Arts Flooring
Our martial arts floor foam base also can be used effectively in a martial arts studio. Martial arts students use a variety of pads to help them with cushioning during different activities. Some activities don't require as much cushioning as others.
So when you need a bit of extra cushioning for a particular type of martial arts workout, you can use this foam floor underlayment under the primary padding. And when you don't need the extra padding, just remove the roll of foam flooring and use the primary pad alone.
This gymnastics floor underlayment foam can be especially good in a martial arts studio where you're dealing with students of vastly different ages and skill levels. Let's say you have some really young students who are nervous about performing moves on a harder style of pad. But if you add this type of foam roll flooring underneath the main pad, your young students may feel more comfortable about having a cushioned fall.
With older students though, you may not want the extra cushioning available under the main pads. This lightweight type of martial arts floor foam base makes it easy to move the foam around as needed, depending on the type of class you're leading and the age and skill level of students who are involved.
Should you need a different thickness level of the Foam Roll 6x42 Ft x 5/8 Inch product, we do have some other options available for you, including a 1.25-inch and a 2-inch thick product. Just contact our customer service team to figure out all of your available options for this product.
Special order item, please allow 2-4 weeks production time.
Shipping
Ships via freight delivery only.
This Product Ships Freight Only.
Please review our shipping disclaimer.
ANSWERS
Product Questions:
Q: What do you cover this with? I have a martial arts studio opening the main room is 26'X25'
A: This foam roll can be covered with an 18 oz or thicker vinyl cover.
Q: Where can you get the vinyl covering for the mats
A: Sporting goods stores will sometimes carry the vinyl covering. We do have rollout mats with a foam base and vinyl bonded top layer.
Q: Where can you get the vinyl covering for the mats
A: Sporting goods stores will sometimes carry the vinyl covering. We do have rollout mats with a foam base and vinyl bonded top layer.
Q: I am looking to cover a 10x12 area. Would it work to cut this mat into sections and have two layers of this mat, or would the layers slip? Also is this mat (in one layer or two) a good layer to put on top of smooth concrete and under the home BJJ mats https://www.greatmats.com/products/home-grappling-mats.php?
A: The foam rolls are really designed as an underlayment material with a 1 piece martial arts tarp stretched over them. We do not have any experience with layering those rolls. It may or may not work. The home BJJ mats are designed to take an impact from throws on their own. However, if you are looking for extra cushion, placing the rolls under them will help. You do need to be careful that whatever you put under them is not too soft because if you are thrown and land on a seam it could come apart if the flooring beneath is too soft. The foam rolls should be alright. They are fairly firm.
Q: How do you think this would work as an underlayment to turf for a golf simulator?
A: It has not been tested for this purpose.