Which Sports Need Wall Padding?
By Lisa Hobbie Created: October, 2021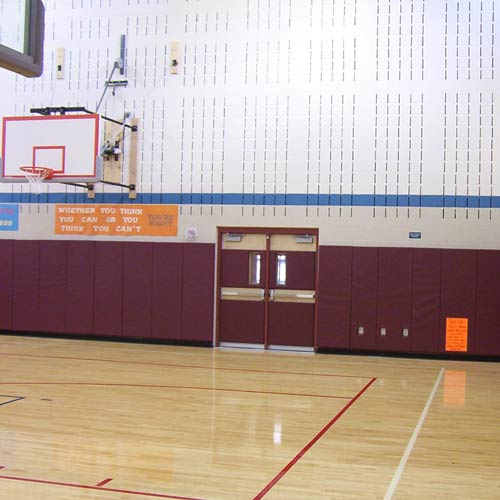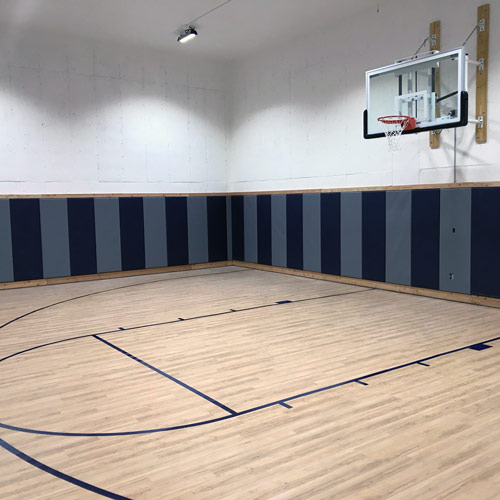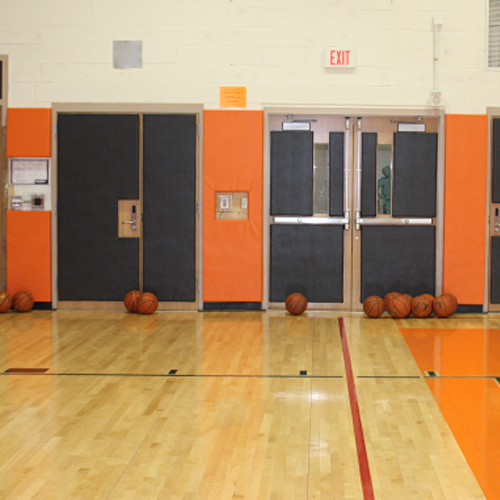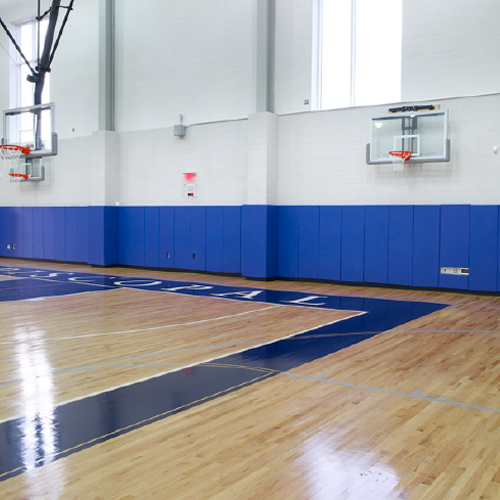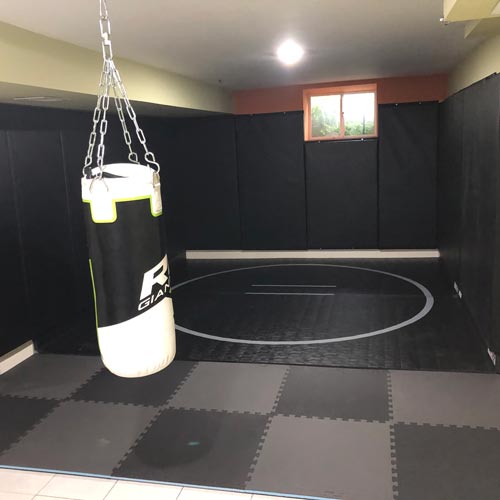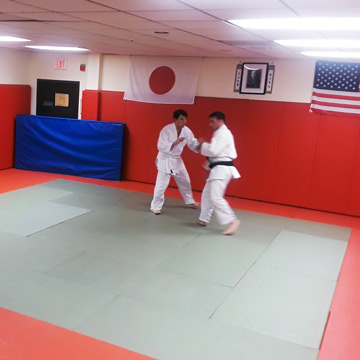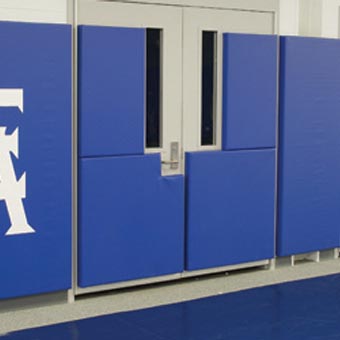 Any sport where athletes could slam up against a wall or be slammed into a wall should employ the use of a protective sports wall padding system.
If sports wall padding isn't in place, a dangerous, even fatal, injury could occur from forceful impact - not to mention damage that may be caused to the wall itself. But the concern for athletes' safety should always top the list, so it is important to put all safety measures in place. Judo, Jiu Jitsu, boxing, baseball, football, gymnastics, wrestling, soccer, badminton, karate, and volleyball court or arena should all have sports wall padding.
Greatmats offers a wide variety of
sports wall padding options
, with the following 5 products representing some of the best selling and most popular choices:
Each of these top notch products are made of high quality materials and craftsmanship, they are relatively simple to install, and they offer many attractive features and safety benefits.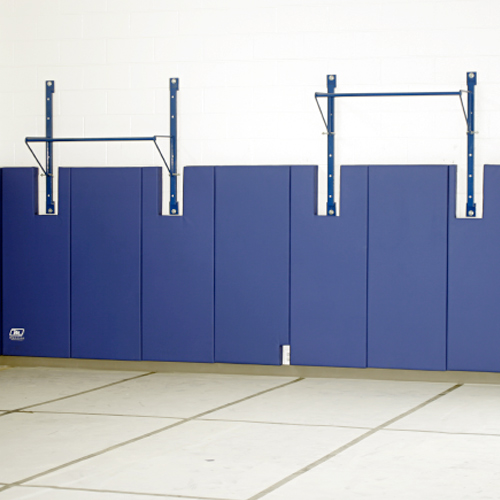 Gym Wall Pads and Mats All Sizes are made in the USA using top notch materials like a 2 inch foam core with a 16 oz. phthalate free vinyl cover, as well as the highest quality craftsmanship.
This ASTM impact rated product is antifungal and antibacterial, and it works for a DIY direct screw-on or a Z-Clip installation method. You can customize the look of these pads by adding a logo or other creative design, and they are most often used for basketball and other sport court wall pads.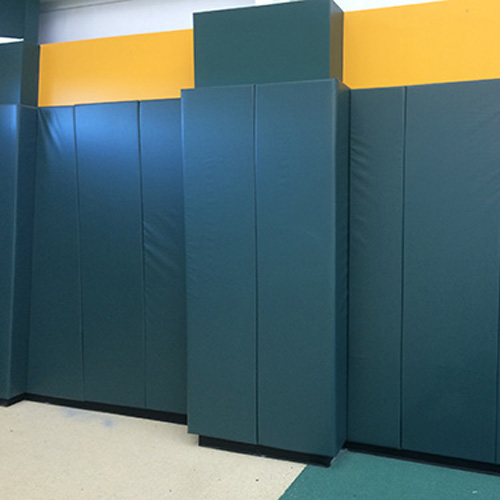 Wall Pad 2x6 ft 2 Inch ASTM Foam WB Lip TB is another made in the USA product that is available in custom sizes and cutouts. They feature 14 oz. vinyl covers and a 2 inch standard thickness, and they are ASTM 2440-04 impact rated.
This wall padding features wood backing for a direct wall mount attachment method using a lip top and bottom. They are available in class A fire rated options, and they are suitable for gym walls, school walls, safe rooms, home calm rooms, stage walls, sport court walls, martial art studios, and other areas needing cushion where people may hit or be slammed up against the wall.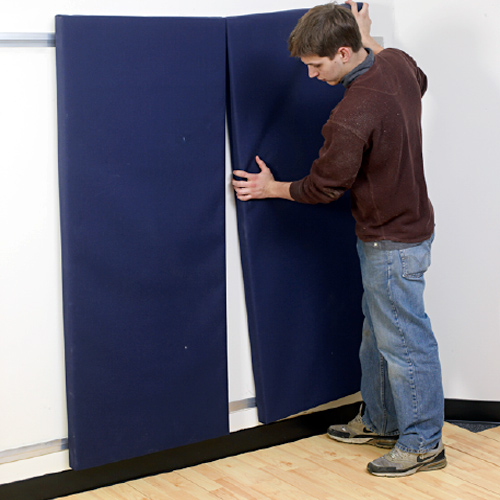 Wall Pad 2x6 Ft WB ZClip ASTM is a multi-purpose solution frequently used for basketball court wall pads, fitness facility pads, and school wall pads. They feature a 2 inch polyethylene foam core and 16 oz. phthalate free vinyl cover that is very durable and long lasting.
This padding is ASTM impact rated and Class A fire rated. Its vinyl coated polyester is tear-resistant, antifungal, and antibacterial.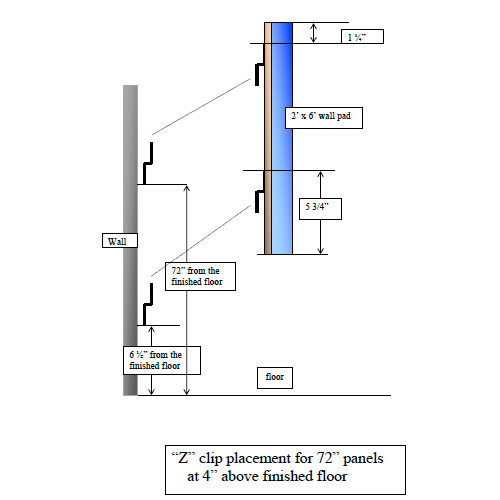 Wall Pad 2x6 Ft WB ZClip Class A Fire has a 6 oz. phthalate free vinyl cover and a 2 inch low smoke polychloroprene latex compound foam filler. It's also ASTM impact rated and Class A fire rated.
This particular sports wall padding has a vinyl cover that is antifungal and antibacterial. It also has a formaldehyde free backer board.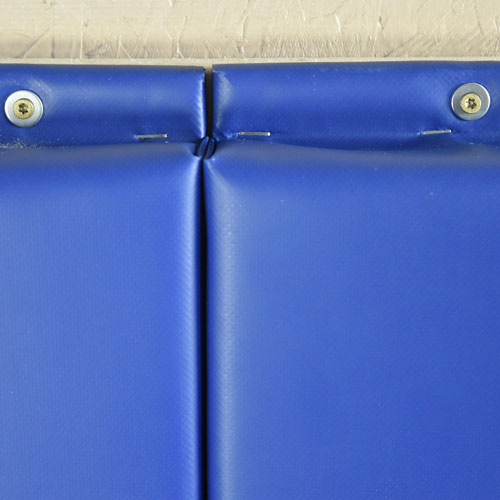 Safety Wall Pad 2x6 Ft x 2 Inch WBLipTB ASTM is a Certified OSB product constructed of impact rated polyethylene foam and PVC vinyl that is Class A fire rated.
This sports court padding has a 2 inch thick foam with an 18 oz covering and has at least 60 percent recycled pre-consumer raw material. It is antifungal, anti-mildew, antimicrobial, and antibacterial. In addition, it qualifies for Leed certification.
Greatmats - For The Best Sports Wall Padding Products Available Anywhere!
Greatmats offers the best wall padding products for sport courts, gyms, and arenas that are easy to install, regardless of the product you pick and installation method you choose, and made to last - offering protection for your athletes, spectators, and facility.
The featured products are among some of the best and most popular wall padding choices, but if you still don't see an option that is right for your space, custom wall padding is also available. Simply pick up the phone and speak with a Greatmats representative. Chances are, they can have one made for you or help you determine which product is the best one for you.
The staff at Greatmats can also help with ordering and make the process as easy as possible. So, when you're ready to purchase wall padding, let them go to work for you. No matter which product you go with, you can be confident that you're getting the best.