Where To Find Baseball Wall Padding
By Lisa Hobbie Created: July, 2022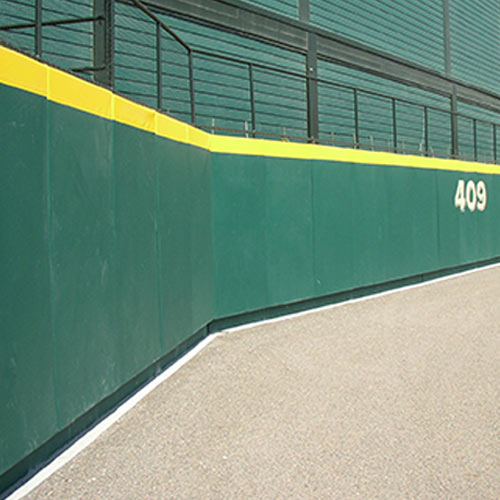 Baseball wall padding is an important addition to any baseball or softball stadium or field. Offering the ability to reduce injury along the fence railing, back wall, backstop, scoreboards, or other area in the outfield, behind home plate, or on the perimeter of the diamond, baseball wall padding products protect athletes and deliver a safe playing environment.
Popular Baseball Wall Padding Options
With these three different products, you have access to what you need to make your pro, semi-pro, or school baseball field or stadium the safest playing environment possible.
Outdoor Field Wall Padding for Chain Link Fences
Outdoor Field Wall Padding for Chain Link Fences is designed to do what its name suggests - provide a panel or panels of padding to offer protection from injury caused from slamming into a chain link fence. This 6 feet high by 4 feet wide product offers an outstanding appearance and a high level of safety. Each pad weighs 61.5 pounds and is installed using bolt and plate attachment brackets that adhere the pads to the fence. Or, you can use Z-Clips to install the pads onto cement or wood.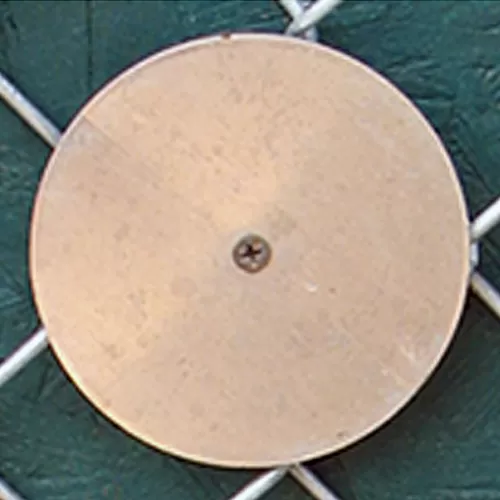 These wall pads boast an 18-ounce extruded vinyl that protects the pad from weather elements, and the high impact poly foam layer that is 3 inches thick offers the perfect cushioning. The final 6x4 panel is then attached to a ⅝-inch thick sheathing plywood panel that offers maximum stability. These pads look great for their entire lifespan, as they have a UV protective coating and are moisture resistant.
Made in the USA and available in multiple colors, these baseball wall padding products offer the best in terms of protection and quality.
Outdoor Field Wall Padding with Grommets
Outdoor Field Wall Padding with Grommets are panels that are made for fences, wood walls, and masonry. They are 6 feet high by 4 feet wide, and they boast a tear and abrasion resistant 18 oz. vinyl cover and 3 inch thick high impact poly foam padding. They are lightweight and easy to handle and install, and once in place, they are mildew and fungus resistant. These tough and flexible pads are installed in venues all around the world.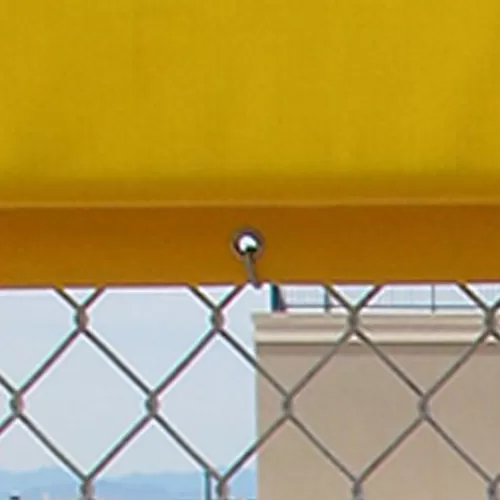 With site specific safety and customization available, these are truly the industry leader in the world of field wall padding. They are available in different colors and sizes, and optional custom digital graphics or lettering are also available.
Outdoor Field Wall Padding with Z Clip
Outdoor Field Wall Padding with Z Clip is a product suitable for wood or concrete stadium walls, concession stands, and other areas needing a layer of safety protection. With a tear and abrasion resistant 18 oz. vinyl cover, these 4 feet high by 4 feet wide pads offer safety for athletes and fans both. They work on masonry and wood walls, and like the other products, have a 3 inch thick high impact poly foam padding.
They are made in the USA, moisture resistant, and have a matching backer board. They come in many different colors, and they are Class A flame retardant. They have a convenient Z Clip attachment method, but there are also chain link fence installation options available.
Gym Rubber Flooring - For the Best Baseball Wall Padding
Gym Rubber Flooring offers the best flooring and protective mat products on the market, including the best ballpark wall padding products. Players should be able to practice and exercise their skills in an environment that is safe and outfitted with the best safety equipment available, including the three products highlighted. Without them, a player could suffer a serious injury from a high-impact collision with a fence or wall. Not only will this negatively impact the player's season, but it could hurt the entire team and negatively impact the team's season as well.
These products also keep spectators safe during games. In a perfect world of baseball, any wall or rail that a player could collide with should be covered with protective padding, but installing pads on walls and fences is a good place to start.
The products highlighted truly are the best available anywhere. If you have questions about these products, including how many pads you need, how to install them, or how to decide which ones to go with, just reach out to the staff at Gym Rubber Flooring. They will go to work for you to help you come up with the perfect solution for your venue or facility. Rest assured, when you choose Gym Rubber Flooring, you will be getting the best pricing, service, quality, and products available anywhere.