Where Should I Put Playground Padding?
By Lisa Hobbie Created: May, 2021 - Modified: August, 2021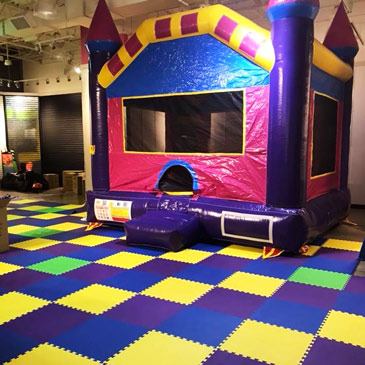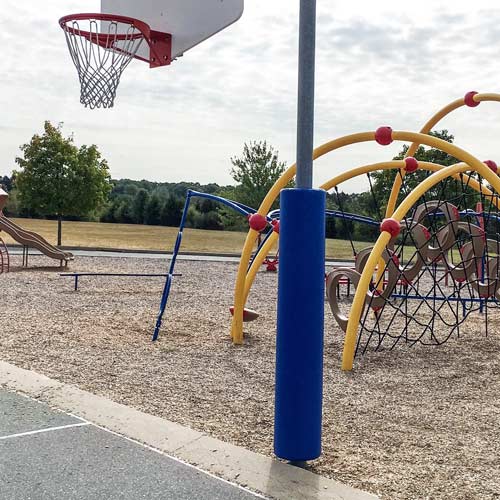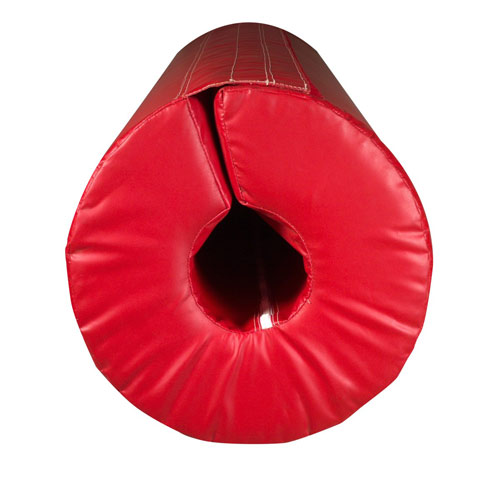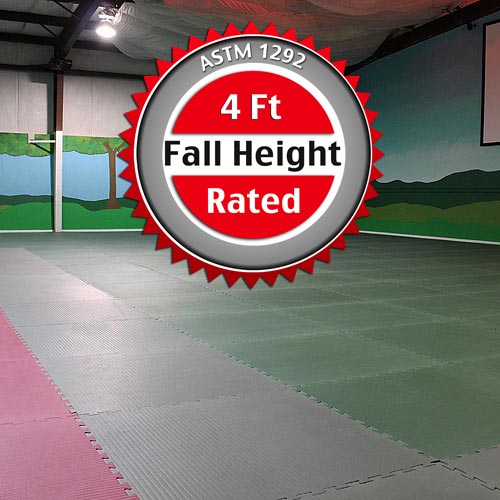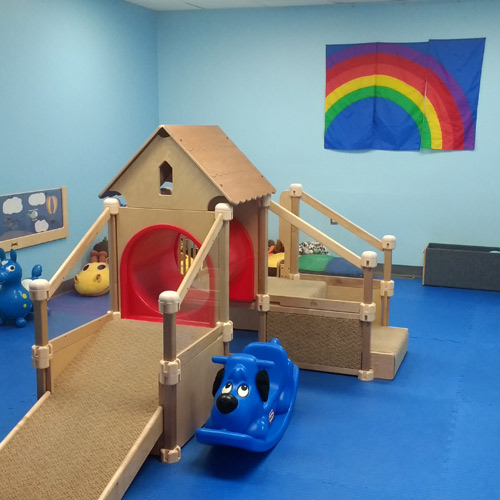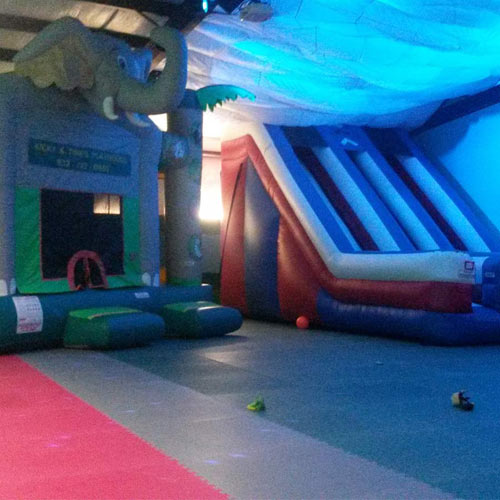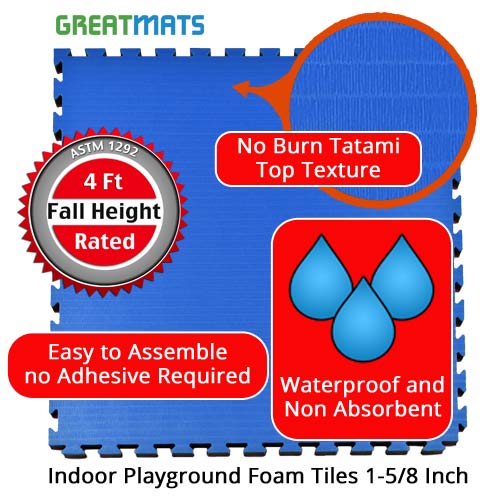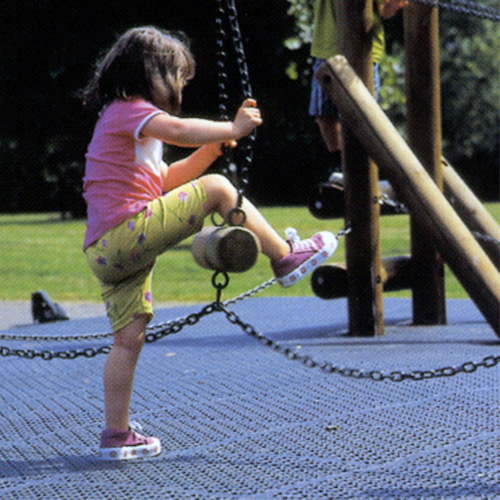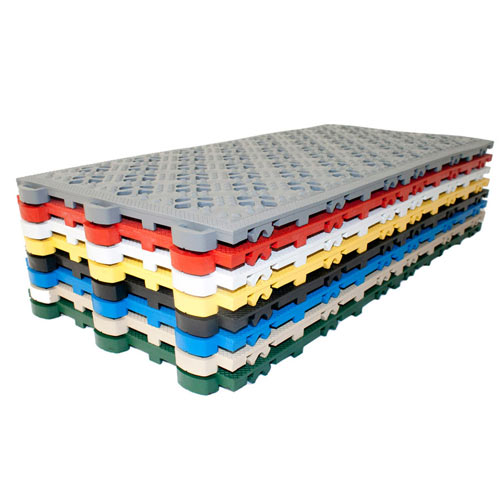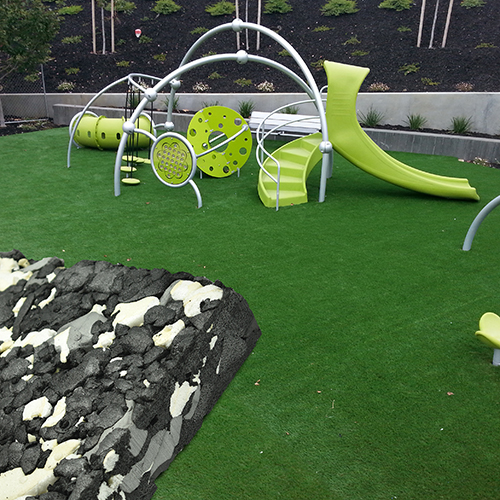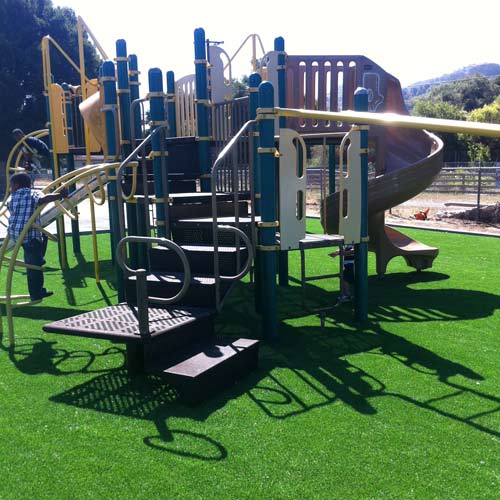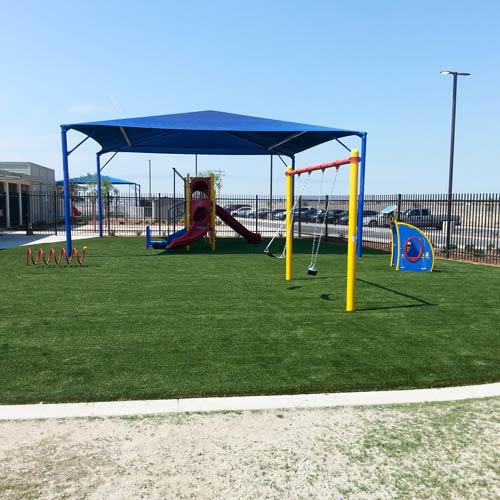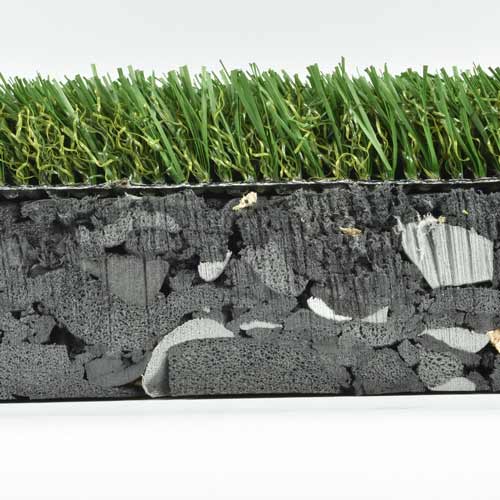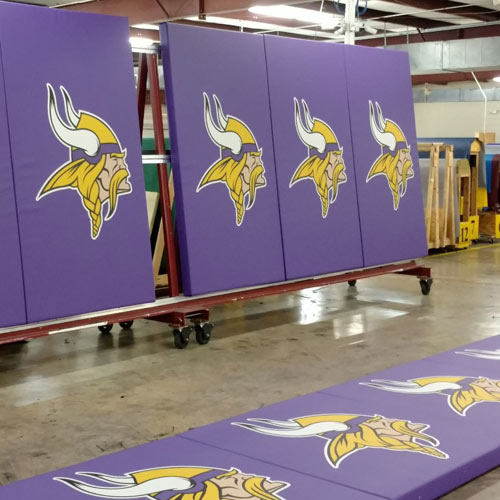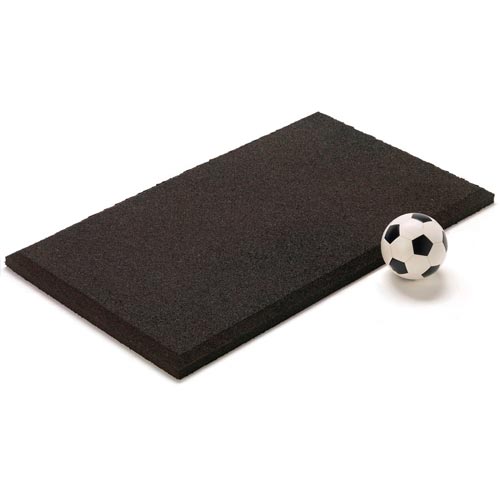 Playground padding
is an essential part of any indoor or outdoor play area. Any time kiddos will be running and jumping and playing on swing sets, slides, and other park equipment, you need to have playground padding over the hard, unforgiving ground or subfloor. If there are walls or posts present with potentially hazardous placement, they should be padded as well.
Not only will this provide a level of safety for the kids playing, it will also offer a level of assurance and confidence for the owners of the playground. Whether in a basement, in a backyard, at a school, or in a park, providing appropriate playground padding is a must.
Greatmats offers a huge selection of playground padding products, with the following 7 options representing the best variety suitable for multiple applications:
Among these products, there are options for indoor and outdoor areas, products to cover a wall or post, products suitable for areas where water will be present, and options that can easily be placed on an existing floor.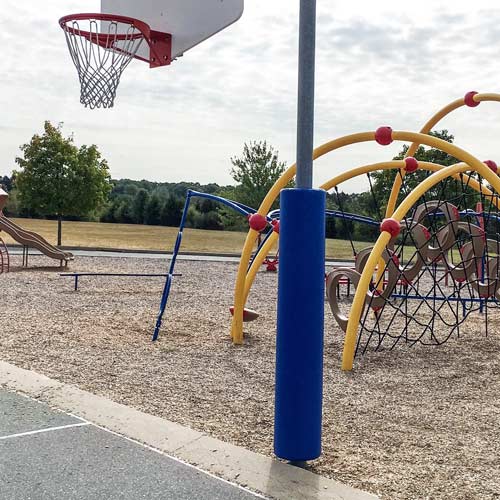 Pole Pads and Post Padding are pre-formed to fit around any pole or post - whether in a basement or on a playground. They come in 3 different sizes and are filled with polyurethane foam and covered with an 18 oz. vinyl coated polyester fabric. They easily snap around the pole or post to close securely with a 2 inch hook and loop fastening flap. They are made in the USA and come in many different colors, and will prevent injury from running into or slamming against a wall, post, or poll.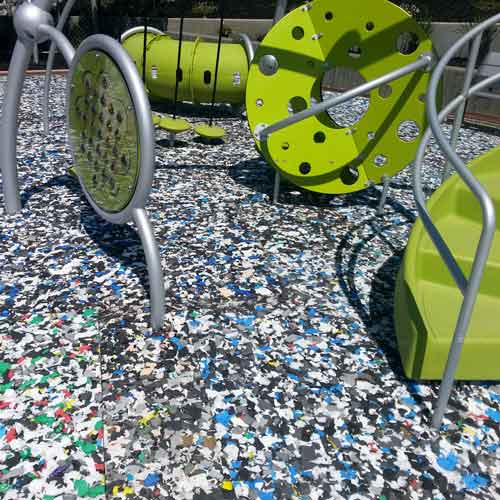 The 1 Inch Foam Pad product is a fall protection underlayment for turf that is certified to provide protection for up to a 5-foot fall. Made from 100 percent recycled, non-contaminated, cross-linked closed cell polyethylene foam, It's perfect around playground equipment. It's designed to offer improved durability and safety, and it creates a safe and resilient playground.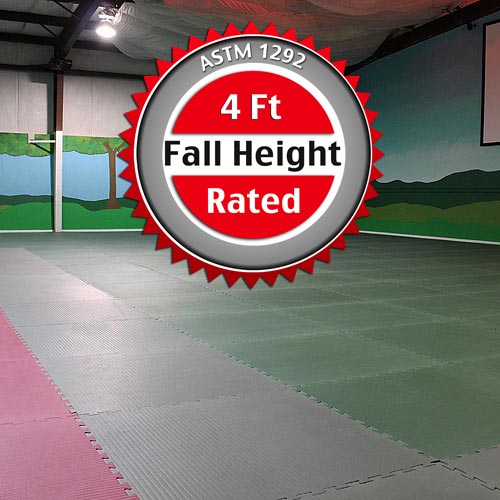 Indoor Playground Flooring Tiles are perfect if you have a large room or basement space that you would like to use for an indoor kids' play area. This product delivers a fun and safe option that is latex free, waterproof, and non absorbent. Ideal for rough play, the tiles are rated for a 4 foot fall height and have a specialized tatami top texture to prevent floor burn. These tiles are easy for one person to install over a solid subfloor or thin pile carpeted floor. If one of the tiles becomes damaged, it will be easy to remove and replace, as no adhesive is necessary with this type of flooring tile.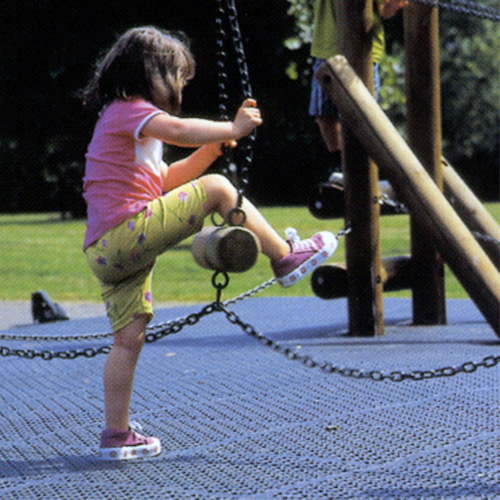 Ergo Matta Perforated Outdoor Tile is a super versatile product that offers many safety features. It boasts a 20 inch fall height rating and non-slip surface - even when wet. The unique design allows for easy drainage which eliminates standing water, and it also keeps the colorful tiles looking vibrant and dry. Made of PVC plastic that is non absorbent and suitable for any climate, these outdoor tiles really are an excellent playground padding option for ground based play areas.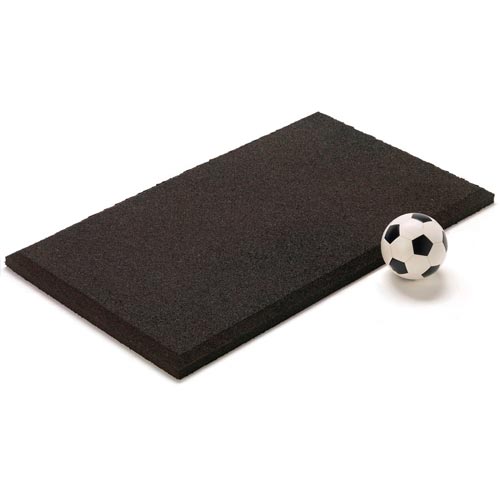 The Playground Swing Set Mat is great for an outdoor play area. Suitable for under swing sets and at slide landings, these 32x54 inch mats stay put once in place, improving the level of safety the playground offers - especially compared to one where mulch is the surface. These rubber mats deliver a balance of cushion and safety under swings, and they're designed to inhibit the growth of mold and fungi. They also help to keep harmful insects away.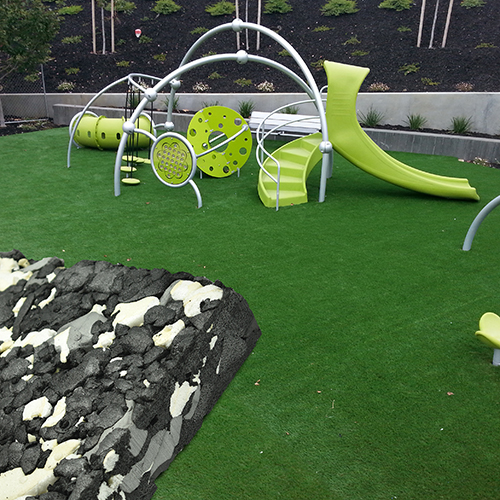 Playground Play Time Turf is a product that will look and feel like a nice, plush lawn, but will keep kids safe if they ever take a tumble. This turf reacts naturally - allowing rainwater and moisture to flow through it, delivering a consistent level of performance over time. It boasts a 9-foot fall height rating, and it works well for indoor or outdoor installations with its UV protection. It also has a 2-inch pad that offers a very soft and cushioned feel.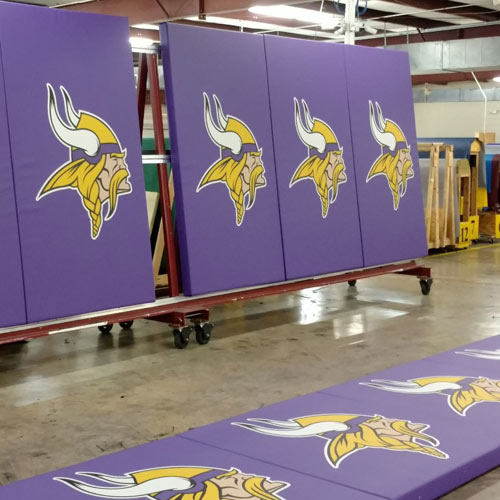 Finally, Outdoor Field Wall Padding with Grommets are panels that are made for fences, wood walls, and masonry that may surround a playground. They have a tear and abrasion resistant vinyl cover and high impact poly foam padding, and they are mildew and fungus resistant. These tough and flexible pads are installed in various types of settings and venues worldwide. They are available in a variety of colors and sizes, and optional custom digital graphics or lettering are also available.
Greatmats - For the Best Padding Options for Playgrounds
The products highlighted are high performing, popular solutions for a variety of playground applications. If you have questions about these products, or, if you are ready to place your order, you can just reach out to the friendly Greatmats' team. Together, you can decide which solution or solutions are right for your space. Regardless of what you choose, you can't go wrong with anything offered at Greatmats.