What Are The Best MMA Wall Pads?
By Paige Cerulli Created: December, 2022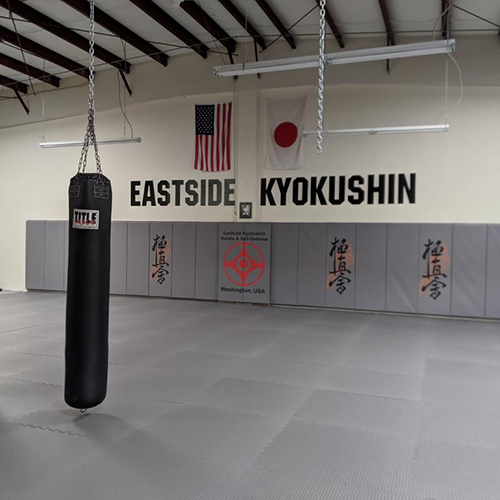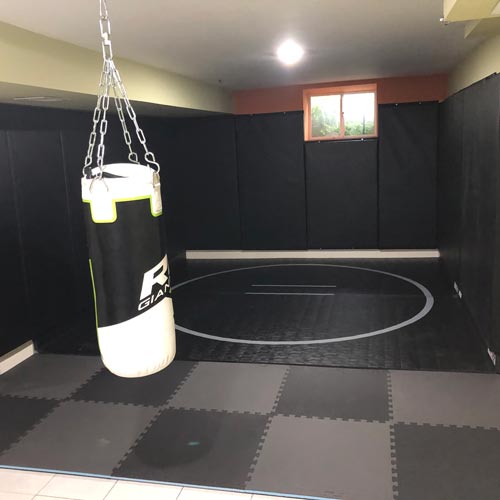 Athlete safety is a top consideration when designing your MMA facility. In addition to carefully choosing your MMA flooring, installing MMA wall pads is integral to keeping your athletes safe. At Greatmats, we offer several MMA wall pads that are ideal for your studio.
Why MMA Wall Pads are Essential Investments
MMA wall pads are essential to any practice or competition space. Made of foam, these pads help to absorb the shock of an impact, softening the blow that athletes take.
These protective pads can help to reduce or even prevent injuries sustained during combat sports or training sessions. They can make your gym, academy, or other space safer, allowing your students to train in a space that's truly designed for the sport.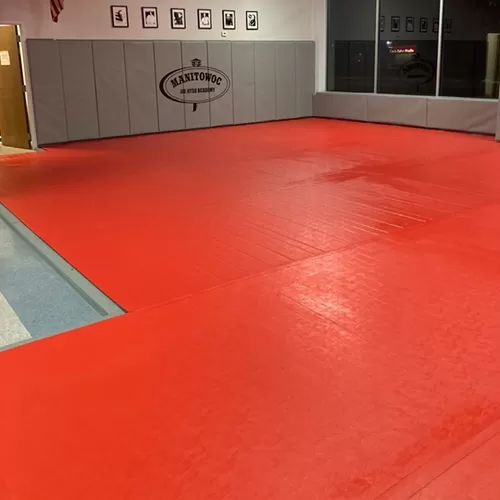 These wall pads have other advantages, too. By investing in these pads, you're demonstrating that you take student safety seriously, and you're helping to establish your business as a professional, knowledgeable operation.
Pads can also help to conceal lackluster decor that might detract from your facility's image. They create a cohesive look and can serve as an ideal background for photos, videos, and promotional materials that you use when marketing your business.
You can even purchase MMA wall pads with custom colors and graphics, making these pads into valuable marketing tools. Consider adding a large logo decal to one of the mats that is prominently displayed in your studio, instantly creating a backdrop for team photos, celebrations, awards ceremonies, and more.
Whether you're renovating your Jiu Jitsu academy or are planning to build your first karate studio, MMA wall pads are an important investment.
Finding the Best MMA Wall Pads
You'll want your MMA wall pads to be not only effective, but to also be durable, easy to install, and made of quality materials. When choosing the best pads for your needs, look for the following qualities.
Quality of Construction
The quality of the materials and construction of wall pads can vary. At Greatmats, we offer a variety of rugged mats that are designed to withstand repeated impacts, making them suitable for long-term use in your gym or studio.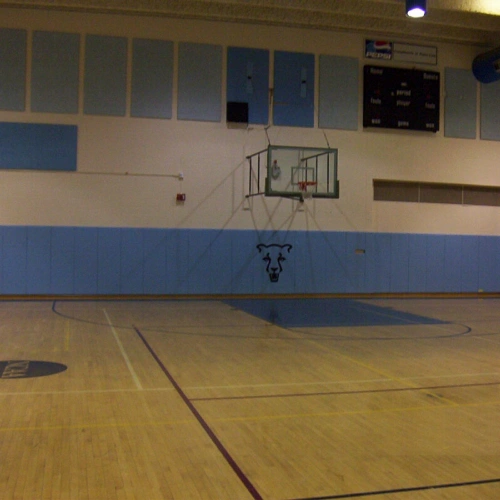 Our mats feature high density foam for maximum impact absorption, and they are ASTM impact rated. Consider the impact rating of any pad that you're purchasing, as it indicates the pad's ability to reduce the shock that an athlete feels during a collision.
Look at other details that contribute to durability, too. Double-stitched seams can help to maximize a pad's lifespan, while a manufacturer's warranty can allow you to buy with confidence.
Installation Methods
Wall pads are available with several different installation methods. You will need to consider which is best for your needs.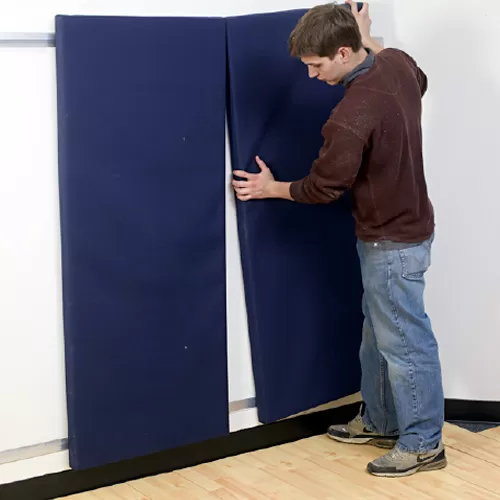 Lip top and bottom wall mats can be installed with furring strips, screws, washers, a screwdriver, a level, and a pencil. They offer a simple, permanent installation, and they'll stay securely mounted to your walls.
Some pads feature hook and loop fasteners, so you can essentially hang the padding. You can attach some pads directly to concrete block walls, or to wooden studs that are behind sheetrock.
You will also find pads that can be installed with Z-clips. You attach the clips to the pads by screwing them into the backing, then attach the other clip to the wall.
Z-clips create a clean appearance, since the hardware is concealed behind the pads. It also means you can remove the pads as needed, so Z-clips are often preferred if you're looking for mats that can be temporarily hung, then easily removed.
Customization Options
Being able to customize your wall pads is a major benefit, and it can make them more valuable to your business. Not only can you customize the vinyl color, but at Greatmats, we can customize everything from the mat size to the locations of cutouts for lights witches, electrical outlets, and more.
The Best MMA Wall Pads
If you're looking for top-quality wall pads, we offer several excellent options at Greatmats.
Our gym wall pads are available in customized sizes with custom cutouts, ensuring they're an excellent fit for your walls and require no modification. These pads are mounted on a wall backing, which allows you to attach them directly to your walls.
These pads feature a 14-ounce vinyl and high density foam for excellent durability. They are available with many different mounting options, including lip top and bottoms as well as Z-clips.
The pads are also available in custom colors, so you can coordinate them with your school or business colors.
Folding gym mats
can also double as martial arts wall pads. These mats come standard with features like hook and loop connectors, so you can fasten multiple mats together.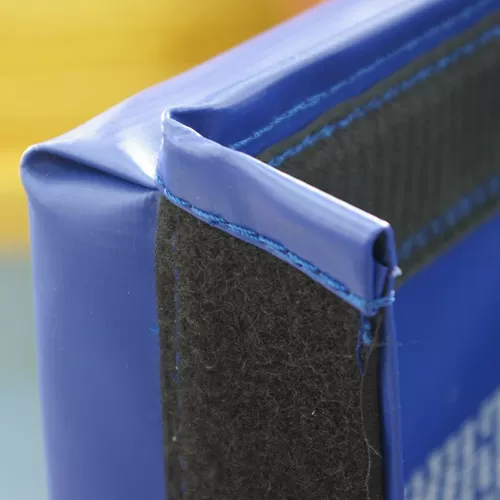 Other key features include a high rebond foam core with excellent bounce back capability. Double-stitched seams add durability, and the mats can also be folded up for storage when not in use.
If you have any questions about which pads are best for your studio, please contact the Greatmats customer service team. We're happy to answer questions, provide shipping quotes, and help you determine the product that's best for your needs.