What are the different kinds of pole padding?
By Paige Cerulli Created: November, 2022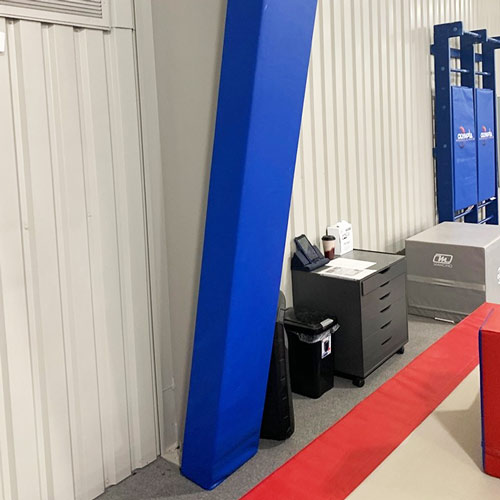 Support poles are unavoidable in many structures, but they can result in serious injury if someone collides with them. Pole padding is a practical, easy to install solution, and it's available in many different styles to fit the poles that you might have in your structure.
How Pole Padding Works
Pole padding is made with a polyethylene foam core that helps to absorb shock and serves as a buffer between a person and the pole's surface. This padding can prevent or reduce the severity of injuries if someone runs into or otherwise hits the pole, making the space safer.
The foam core is wrapped in vinyl that's 14 to 18 ounces thick. The vinyl is durable enough to withstand impacts without tearing, and it also means that you can choose from many different color options.
Since we used closed cell foam for the padding, the foam will continue to be able to compress and then return to its original shape, even after years of use. It won't absorb moisture, so it's suitable for use in areas like basements where moisture may sometimes be an issue.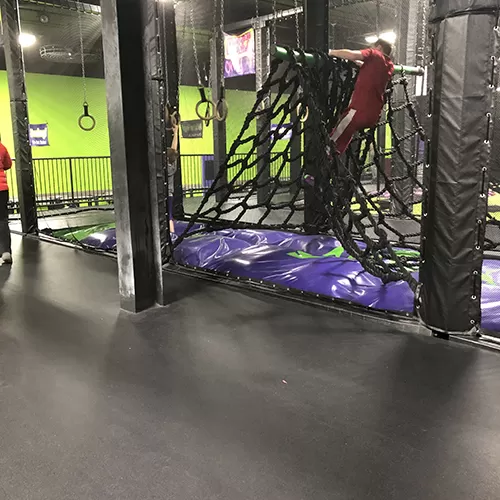 This padding is also easy to install. You can wrap the padding around the pole, instantly improving the safety of the space.
Hook and loop connectors hold the padding securely in place, while also allowing you to remove it in the future if needed for cleaning. Many of these pads can be used indoors or outdoors.
Different Kinds of Pole Padding​​
The type of pole padding you will need will depend on the type of pole that you need to cover. At Greatmats, we offer a variety of padding types suitable for many different pole styles.
Round Beam Padding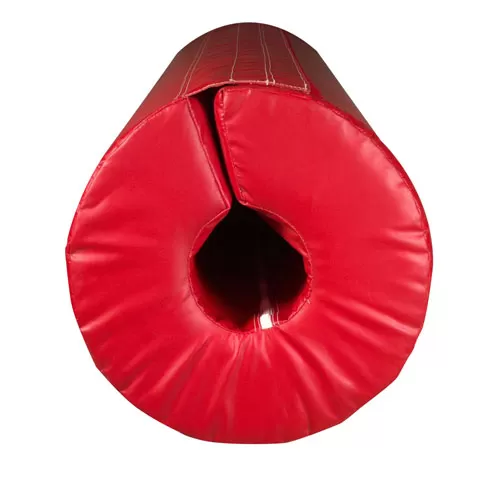 Our round beam padding consists of a single pad in a circular design that will fully fit around a round beam or post. This type of padding is ideal for many beams found in basements, as well as for sports equipment like basketball net posts.
Square Beam Padding
Square beam padding is designed to wrap around all four sides of a post. This type of pad is designed for large square poles, posts, or pilasters, and is often used in safe rooms, gyms, and in outdoor fields.
I Beam Padding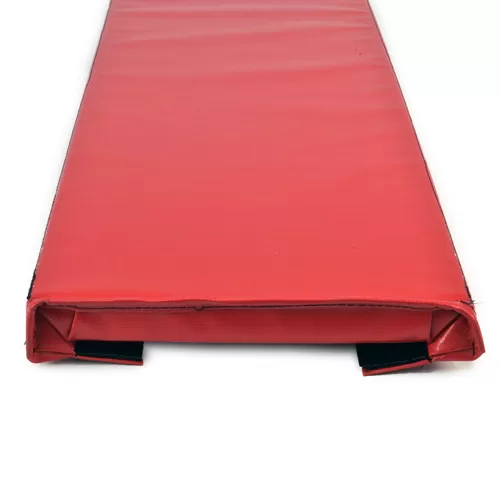 Designed for use on steel I beam channels, I beam padding wraps the face and front edge of an I-beam and attaches to the backside of the beam face with a self-adhesive hook and loop closure. These pads are available in custom sizes, as well as with custom cutouts.
Potential Uses for Pole Padding
Since our pole padding is suitable for indoor and outdoor use, you will find there are many different applications for this product. Many customers choose to pad their garage poles to make a safer workspace.
This padding is also often used in basements. Whether you're using the basement for storage, a home gym, or a living space, you can pad the poles to make it safer for your whole family to share the space.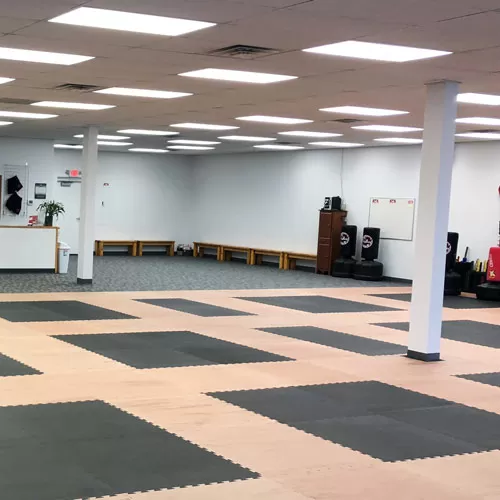 Some martial arts studios may be in spaces with poles, and adding padding can help to protect the athletes in case of a collision. You can also pad a basketball hoop's support post, both for indoor and outdoor courts.
Choosing the Right Pole Padding for Your Needs
As you explore the different kinds of pole padding available, it's important to consider your specific needs for the padding. In athletic applications, where athletes could collide at a pole with speed, it's important to invest in a thicker padding that offers increased impact absorption.
For residential uses, where it's unlikely that someone would hit a pole at speed, a thinner pad is probably adequate. Some pads even feature ASTM impact ratings to help you determine how much protection they offer.
Be sure to measure the dimensions of the pole and verify that the product will fit. At Greatmats, we offer custom padding designed to your specifications, so you can order padding to fit unique sizes or even to fit a rectangular pole.
It's also important to consider the height that you need to pad. You may not need to pad a pole all the way to the ceiling, but you can stack pads on top of each other to get extra height.
If you decide to custom order a mat, we can produce one with cutouts, so you can maintain access to an electrical outlet or other object that may be inside the pole. You will also be able to choose from a broad selection of colors to get the specific look that you want for your space.
Finally, consider the durability of any product that you plan to order. If you will be using the padding outside, then it's important to choose a product made of non-absorbent foam.
Many of our pads are backed by manufacturer's warranties, so you can invest in them with confidence.