Gym Wall Pads and Mats All Sizes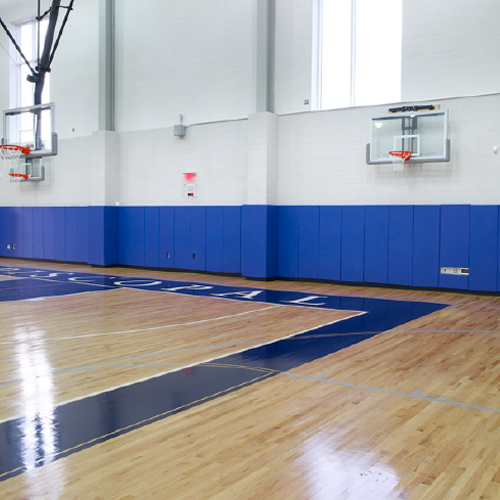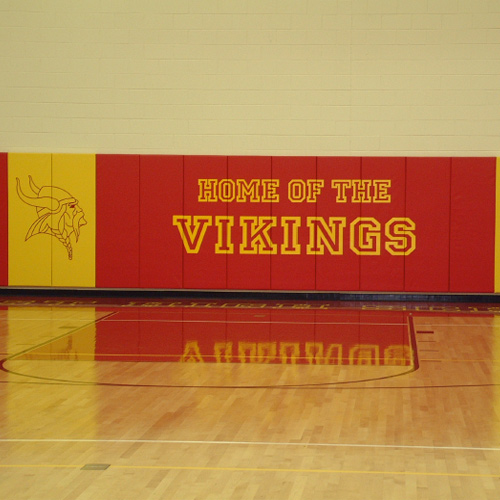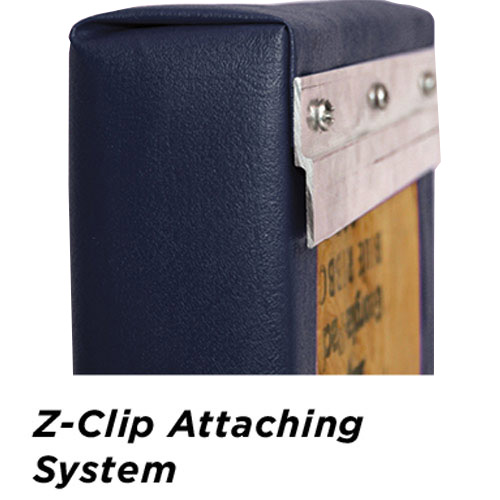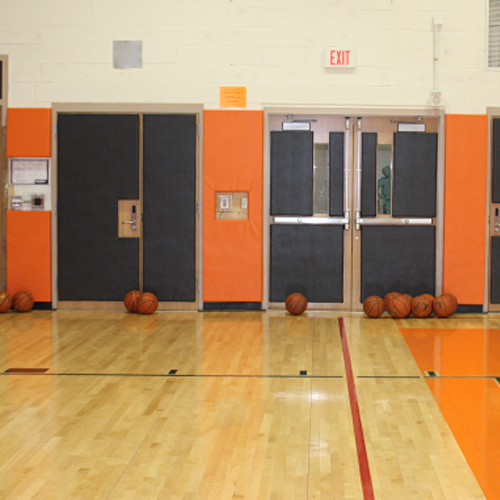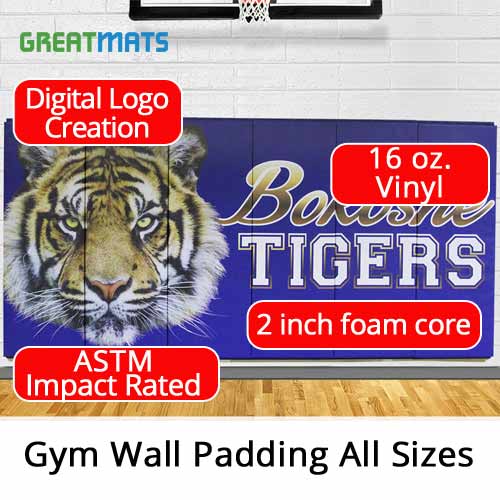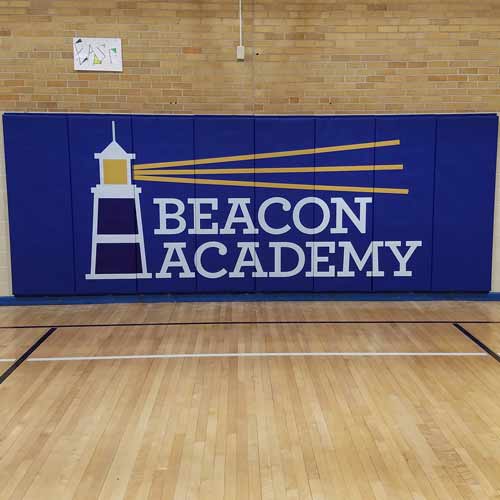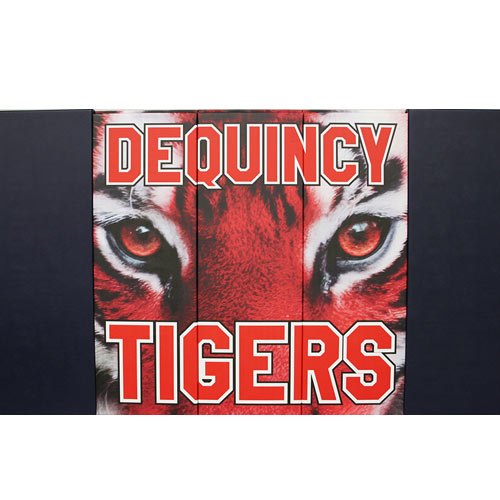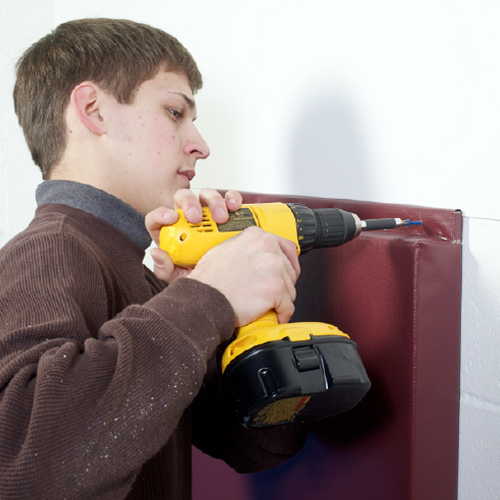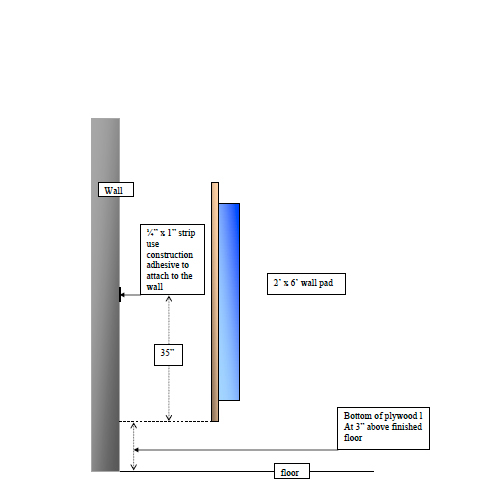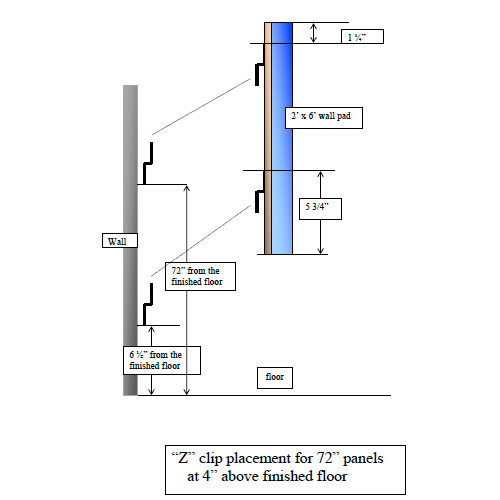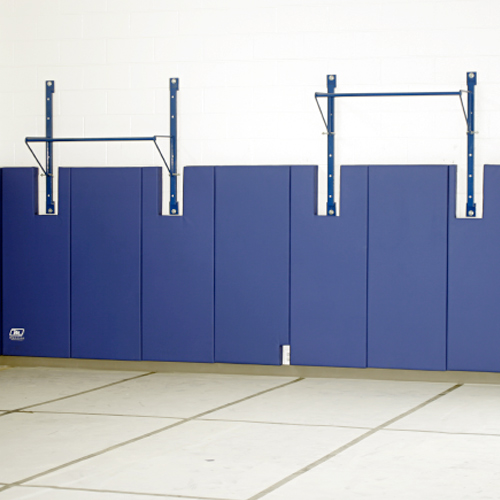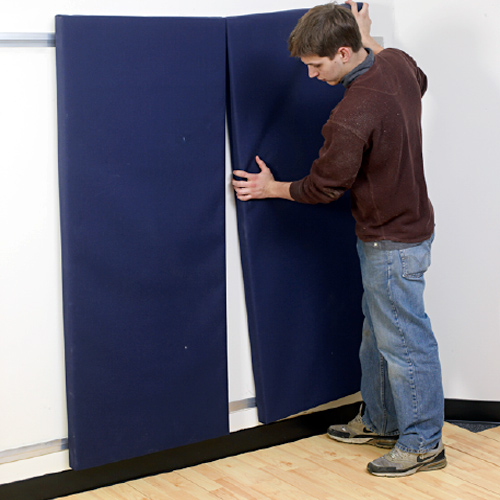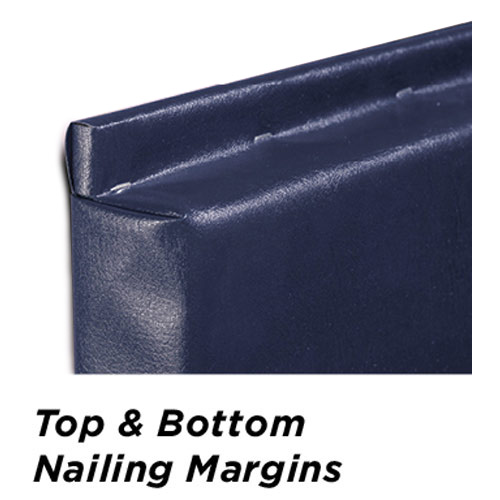 16 oz. phthalate free vinyl covers
2 inch foam core
ASTM impact rated foam padding options
(3 Reviews )
Ships Out: Estimate 11-14 Working Days

Black 11

Forest Green 05

Gray 09

Kelly Green 13

Maroon - Burgundy 16

Navy Blue 03

Orange 12

Royal Blue - Medium Blue 08

Sky Blue - Pool Blue 07

Tan 06

White 15

Yellow 04

Champion Blue - Bright Blue 01

Purple 14

Flair Red - Bright Red 02

Rich Red - Dark Red 10
Contact customer service for a quote. Free design assistance.
VIDEOS
Holy Family School Gymnasium Gym Wall Padding Video
How to Install Wall Pads Video
TOP FEATURES
16 oz. phthalate free vinyl covers
2 inch foam core
ASTM impact rated foam padding options
Class A fire options
Digital logo creation
Vinyl coated polyester is puncture and tear-resistant
Anti-fungal and anti-bacterial treated vinyl covers
Use Types
Gym Wall Pads, Basketball Court Wall Pads, Fitness Facilities Pads, School Wall Pads
NOTE: This item is a custom order and is not returnable.
Basketball Court Wall Padding, Gymnasium Wall Padding
We offer high-quality gym wall mats and pads featuring digital graphics printing. This gym wall padding option for school gymnasiums features both direct screw-on or Z-Clip installation methods.
Our wall mats provide fully Made-in-America construction of the highest quality material and craftsmanship. Additionally, our wall mat pads' pricing is highly competitive.

Should you need design assistance, it's provided at no extra cost. With a custom design, our professional design staff excels in helping you find the right configuration for your needs.


Why Should You Install Wall Padding?
Wall mat options installed in a gymnasium or sports stadium have multiple purposes
.
- Injury prevention: The primary reason to install wall padding around stationary objects is to provide safety for athletes who might run into the objects. It's common to see an athlete dive or sprint off the field of play to try to retrieve a ball and pass it to a teammate. And some objects are within the field of play, such as outfield walls in baseball. Certainly, padding cannot prevent collisions between players and objects. But the padding decreases the severity of the collision, reducing injury possibilities. Just stick with high-quality gym wall pads to ensure the highest levels of safety.
-
Team logos and branding
: The wall pads provide a place for printing of a school or organizational logo or name. Some people may even choose to have advertising printed on the wall mats.
- Colorful designs: Let's face it - many gymnasium walls are a pretty boring. Liven up the look in the gym by showcasing the colors associated with your school or organization on the padding.
- Protecting the wall: If you're concerned about damage to a wall from repeated collisions, our wall padding provides protection. This could perhaps occur at a
school gymnasium
where baseball, softball or track teams use the indoor facility to practice before the weather warms enough to practice outside. And should the wall pad eventually become damaged, it's much cheaper to replace or repair our wall pads versus replacing or repairing a wall.
Where Should You Install Gym Wall Padding?
When most people think of wall mat options related to sports, they're thinking about the rectangular padding on the wall in a high school gymnasium underneath the basketball backboard and standard. However, any areas where athletes could crash into a stationary object as part of the normal course of play should have wall mats installed.
- Walls:
Basketball court wall padding
at the edge of a gymnasium is a common use. Some gymnasiums contain only a few sections of padding directly under the basketball backboard, while others stretch the padding along the entirety of the wall. A wall-to-wall installation represents a smart idea for gymnasiums that offer a full-size court horizontally and multiple smaller practice courts vertically that may have basketball or volleyball court boundaries close to the wall. For physical education classes, padding around the entire wall works well because of the variety of activities that may take place during class. Martial arts gyms also may want wall-to-wall covering to protect combatants who may crash into the wall.
- Doors: Should your gymnasium have doors near the field of play, we can design custom padding sizes that will fit on the door properly, allowing the door to open normally while also providing protection from collisions.
- Indoor tracks: An indoor track sprinting area can benefit from thick padding at the end of the sprinting lanes, as sprinters may not have enough room to stop themselves before striking a wall or doors.
- Portable padding: Some gymnasiums offer fold-up bleachers that allow for multiple practice courts. In this case, you may want padding solutions that are mounted to plywood that can be attached temporarily to the front of the folded up bleachers to provide protection during practice.
- Fence padding: For outdoor fences that are inside or near the field of play, we offer weather-proof padding that will fit nearly any situation. A baseball field may have chain link fencing around the perimeter of the field that needs padding, for example. Or a permanent outfield wall on a baseball field requires padding for safety.
-
Pole or column padding
: Our wall padding solutions include wrap-around pads that will fit around goalpost support columns on a football field or larger support columns that may be inside a building.
- Multiple use areas: You may find a stationary object not in play for one type of sport on a field moves into play for another type of sport. For example, a field that works for baseball, football and soccer may need padding in some areas for baseball that are well out of play for football and soccer. So think carefully about how your facilities will be used when considering where to place padding.
Concerns Over Buying Wall Pads
The most common concern over wall mat options involves the cost. Certainly, cost concerns are understandable for organizations and schools with tight funding, but the safety benefits of the wall pads outweigh cost concerns.
We offer extremely competitive prices on wall padding and wall mats, so please contact our customer service for the best rates on the pads and on shipping. Additionally, organizations may pay fully or partially for their padding by selling advertising and then having our digitally print advertising logos on the padding.
Some people may shy away from purchasing wall pads because they're worried about the difficulty of installation. However, our wall mat design is easy to mount safely with just a few simple tools.
Installation methods of our wall mats
occur in one of two options: Lip top and bottom or Z-Clip. With both methods, you may install the brackets onto concrete blocks or wood studs in the wall.
- Lip: Lip top and bottom pads feature a 1-inch lip at the top and bottom of each wall pad that allows for a direct screw-on connection to a wall or to a 1- by 2-inch furring strip that is first attached to the wall.
- Z-Clip: Z-Clip installation features a channel type connection method where one channel connects to the pad and a receiving channel is connected to the wall. Z-Clips are to be attached to the back of the wall pad panels during installation. The wall pads are not shipped with the Z-Clips attached. Z-Clips are provided with screws for attachment. Z-Clips are pre-cut to length and the panels are pre-drilled to receive the screws.
We offer these types of installations for sturdiness of installation, while also ensuring you may remove the pads from the wall when needed for repair or replacement. (We also offer vinyl repair kits, should the vinyl on the padding become torn.) Additionally, by placing the mounting hardware completely behind the padding, the pads are safer for people who run into them.
For more information on the installation methods for both options, look through the PDF documents section on this page.
Design Options
To ensure that the gym wall pads meet the needs of your particular organization or school, we offer custom logos, lettering and colors for our wall mat options. Some of the design options you should consider are as follows.
- Colors: We offers 14 different color options as a standard choice for our gym wall pads. You also may select custom colors, should our standard colors not match your school's color scheme.
- Digital printing: Our design consultants will help you create digital printing on the pads to show off your school mascot logo or lettering you want. Our digital printing process ensures the highest possible quality on the print job.
- Custom cut-outs: If the padding will be installed over a door with windows or handles or around an electrical outlet,
custom cutouts for the pads
are available. Just give us the measurements and locations of the obstacles the pads need to fit around, and we'll design the pads with cut-outs that fit perfectly after installation.
The ASTM impact-rated foam padding and Class A fire-rated foam are available combined or separate. Class A fire rated vinyl covering is standard on all these wall mats for gym
wall padding
. All of the vinyl shell consists of 16 ounce vinyl cover weight and 6P compliant phthalate free material. This wall mat features polyethylene foam with 60 percent or more recycled content. Choose Class A fire-rated wall pads to receive Class A foam with your pads to meet Class A fire requirements.
Vinyl Characteristics
- 16 oz. vinyl cover weight
- Flame retardant vinyl covering
- All vinyl meets NFPA 701 CSFM fire testing, achieves a Class A fire rating
- Vinyl is 6P compliant, phthalate free and meets CA clean water act
- Treated with anti-fungal and anti-bacterial
- Vinyl has UV resistant pigments
Additional Features
- 4 Color Custom Digital Logo Creation
- 2-inch Thick PE Foam: 1.8 lbs. density x 60 lbs. IFD
- Over 60% Recycled Material in Foam Material
- Wood Backing: 7/16 inch OSB
- 110-4 Model is ASTM F2440 Compliant
- 110-8 Model is Class Fire Rated, Test Method ASTM E-84
Please note that one Greatmats logo will be applied to one wall mat per project.
Maintenance
Clean with hot water using a sponge. Do not soak in water.
Shipping
Ships via freight delivery shrink wrapped on pallets.
This Product Ships Freight Only.
Please review our shipping disclaimer.
ANSWERS
Product Questions:
Q: Is it possible to only purchase the vinyl covering for a one wall pad. The foam is intact , but the vinyl is ripped.
A: We have repair kits, we do not sell the vinyl solo. Please contact us.
Q: Can this item be custom cut to accommodate a pipe or wall outlet?
A: Yes can implement cutouts during production please work with our customer service team.
Q: Can you do custom sizes?
A: We have many custom sizes and options, please contact our sales team.
Q: What is the size of the individual pad?
A: These pads start at 2'x6', but can be ordered in sizes up to 8'
Q: Hello, what type of mount is better for drywall?
A: Please reach out to us at 877-822-6622 regarding installation questions.
Q: What would be the price for a 6x12 wall mat, 2 inches thick? Probably blue with a black and white logo and lettering. Thank you!
A: Please reach out to our sales rep Katie for assistance with wall mats. She can be reached through her email katie@greatmats.com or by phone at 877-822-6622 ext. 111.