Most Inspiring Martial Arts Story Contest
By Created: September, 2017 - Modified: July, 2021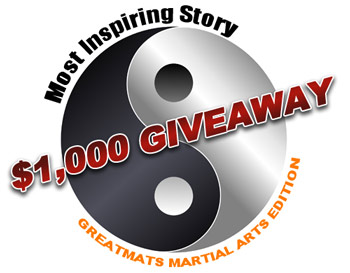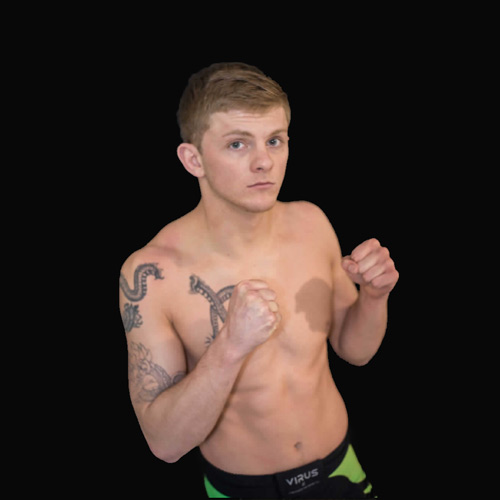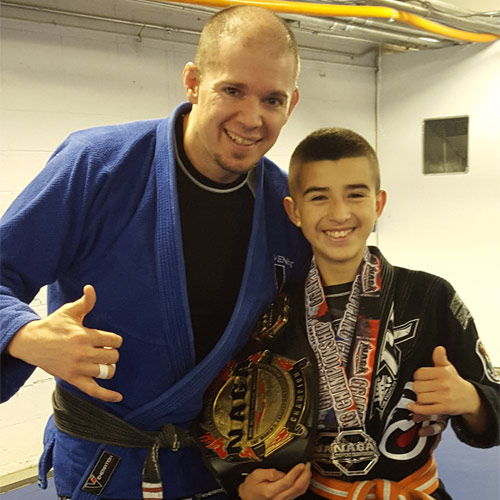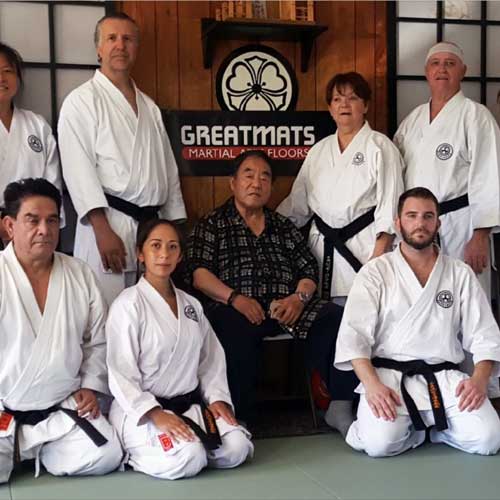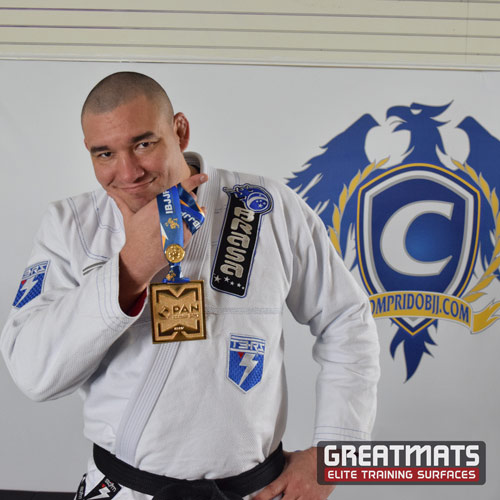 MacDonald is 2017 winner!
Ryan MacDonald was named the
1st Prize winner of the 2017 Greatmats Most Inspiring Martial Arts Contest
. Second prize goes to Kaeden Foxx, and Michael Davila is the third prize winner.
------------------------
Finalists named!
Justin Hagen
- a New Jersey native who used his journey to becoming 2nd Dan in both Taekwondo and Isshin-Ryu Karate as a way give his life direction. Eventually leading to becoming an instructor at BucksMont Taekwondo in Hatfield, Pennsylvania.
Kaeden Foxx
- a 9-year old overcoming speech and confidence challenges by training in Karate and Brazilian Jiu Jitsu at Capitao Jiu Jitsu and Martial Arts in Fort Walton Beach, Florida.
Michael Davila
- A former prison inmate and self-admitted menace to society who used mixed martial arts to save him from himself and become a role model for his 6 children in Springfield, Ohio.
Ryan MacDonald
- a 24-year old mixed martial artist who delayed his UFC debut after a series of unfortunate events that included the suicide of his big brother. In the meantime he's switch his focus to helping others by teaching at his gym 691ON1 MMA & Fitness in North Platte, Nebraska.
Sean London
- a 2nd Dan in ITF Taekwondo. London overcame continual interruptions in his martial arts training due to complications of a broken home. He trained in various arts in the states of Texas, Utah and New Mexico before becoming an instructor at the Amarillo Activity Youth Center in Amarillo, Texas.
Check back on Sept. 6 to learn who the winners are!
------------------------
Voting has now completed on the Greatmats.com Facebook page.
2017 Entries
(Click below to read their stories)
Justin Hagen - BucksMont Taekwondo - Hatfield, PA
Kaeden Fox - Capitao Jiu Jitsu and MMA, Fort Walton Beach, FL
Michael Davila - Cutthroat MMA - Springfield, OH
Pete Wong - Lab Rats - Pasadena, CA
Peter Kim - The Phoenix Gym - Salt Lake City, UT
Ralph White - Ironfist MMA - Houghton Lake, MI
Ryan MacDonald - 691ON1 MMA & Fitness - North Platte, NE
Sean London - Amarillo Activity Youth Center Taekwondo - Amarillo, TX
Casey Dark - Boys & Girls Club - Rio Rancho, NM
------------------------
Tell your story about how your experience at a Martial Arts academy has had a positive impact on your life or the life of someone close to you and you can win mats or cash for the Martial Arts Academy of your choice in Greatmats 2nd Annual Most Inspiring Martial Arts Story Contest. Stories can be about, but are not limited to:
1. Improvement of physical or mental health
2. Anti-bullying
3. Positive guidance for children
4. Camaraderie
5. Instance of self defense
6. Balance
7. etc.
(Original writings only. No previously-published pieces.)
Prizes:
First Prize: $500 in Greatmats products OR $350 cash
Second Prize: $300 in Greatmats products OR $225 cash
Third Prize: $200 in Greatmats products OR $125 cash
How to enter:
(Please complete each of the steps below)
1. Email your inspiring martial arts story to
brett@greatmats.com
.
2. Include ''Martial Arts Inspiring Story'' in the subject line of the email
3. Include your name, mailing address and phone number in the email
4. Include the name, studio address and phone number of your chosen Martial Arts Studio in the email (Studio must be located in the United States.)
5. Include at least of 2 the following photos in the email
A. Headshot of writer
B. Exterior photo of martial arts studio
C. Interior photo of martial arts studio
D. Photo of Sensei/Master/Grandmaster/etc.
E. Photo of the primary person the story is about
How the winner is chosen:
(Academies must be located in the United States.)
Step 1. All qualifying entries will be posted on Greatmats Facebook page for a two-week Facebook vote to narrow the field to 5 finalists. The five entries with the most votes will advance to the finals.
Step 2. Greatmats will judge the 5 finalists and determine the winners based on the following factors.
A. Completeness of the entry
B. Quality of submitted photos/videos
C. Creativity of the submission
D. Compellingness of the submission
Timeline:
1. Submission Period: July 17, 2017 through Aug. 9, 2017
2. Voting Period: Aug. 16, 2017 through Aug. 30, 2017
3. Winner named: Sept. 6, 2017
Vote for your favorite inspiring martial arts story and associated martial arts academy by visiting Greatmats Inspiring Martial Arts Story $1000 Giveaway photo gallery ballot (to be posted Aug. 16) and liking the photo associated with your story/academy of choice. Each like counts as one vote. Only likes to the original post count as votes. Feel free to recruit your friends and family to vote by sharing the photo or gallery, but remind them to like the original post to make sure their votes count. The top 5 vote getters will be named finalists.
Greatmats is a national martial arts and specialty flooring industry leader based in Milltown, Wisconsin, since 1999. Identified as one of the top 3,000 fastest growing companies in the USA three times since 2008, Greatmats has earned an A+ Better Business Bureau rating and 9.5 TrustPilot rating through its Golden Rule customer service practices. Greatmats gives back to its local community by donating 5% of its annual profits to local non-profit organizations. It also supports green initiatives through the use of solar energy at its Wisconsin headquarters and by offering a large variety of products made from recycled and renewable resources. View all of Greatmats' martial arts flooring options at
http://www.greatmats.com/martial-arts-mats.php
This contest is in no way sponsored, endorsed, administered by or associated with Facebook.
------------------------------------
2016 Winner
Gil Rosales - Veneration BJJ - Kenosha, WI
2016 Inspiring Martial Arts Stories
Sean McGurn - Okami Dojo - Ronkankoma, NY
John Goff - Cedar City Jiu Jitsu and MMA - Cedar City, Utah
Brian Doucette - Red River Traditional Tae Kwon Do - Fargo, ND
Alicia Biondo - Commack MMA - Commack, NY
Brian Black - San Kil Tang So Do at Lions Pride Martial Arts - Nicholasville, KY
Alonzo Washington - Integrity Martial Arts - Kansas City, MO
Robert Ingram - Gracie Barra Jacksonville - Jacksonville, FL
Itzak Lefler - Northern Shaolin Kung Fu - Salt Lake City, UT
Lynn Meyer - Marshall Ave Self Defense - St. Paul, MN
Ryland E Matthews Jr. - New Bern Karate - New Bern, NC
Samer Hanini - American Falls Taekwondo - American Falls, ID
Jim Fenby - Bolivar Warrior Sports - Bolivar, MO
John Mirrione - Harmony by Karate - New York, NY
Earl Hamilton - Wolfpack Boxing Club - Cedaredge, CO
Anthony Ferro - The Uflacker Academy - Summit, IL
Max Madorsky - Easton Training Centers - Centennial, CO
Ryan Condron - Gym-Fitness Edge MMA/Grand Strand BJJ
Shayla Reza - Virginia Jiu Jitsu Academy - Ashburn, VA
Michael Rodriguez - Pekulan Pencak Silat Serak - Compton, CA
Margaret Hopkins - Gracie Jiu Jitsu of MS - Hattiesburg, MS
Nathaniel Spence - Applied Martial Arts Academy - Virginia Beach, VA
Jason Miller - Katharo Training Center - Littleton, CO
Stan White III - Midsouth LCCT Brazilian Jiu Jitsu Academy - Atoka, TN
Angel Ortiz - Hammonton, NJ
Brett Hendrix - Peak Performance MMA - Southlake, TX
Patrick O'Marrah - harrisburg Brazilian Jiu-Jitsu and Judo - Lemoyne, PA
Eric Reese - TigerShark BJJ - Carlisle, PA
Anthony Smith - Chattanooga Jiu Jitsu Academy, Chattanooga, TN
Tim Thompson - Ryoshin-Kan Karate, Virginia Beach, VA
Berry Henderson - Five Rings Defense and Tae Kwon Do, Patterson, GA
David Robarge II - Grappling Mastery - Mount Dora, FL
Brenda Harrison - Thunder Kickboxing - Roswell, GA
Eddie Monger - Thunder Kickboxing - Roswell, GA
Anita Santos - Rios Bros BJJ - Salem, Oregon
Jen Keenan - Talkeetna Freestyle Martial Arts - Talkeetna, AK
Janice Adamson - Adamson Karate Studios - Zionsville, IN