Martial Arts Inspiring Story - Anthony Ferro - Uflacker Academy
By Created: July, 2017 - Modified: April, 2018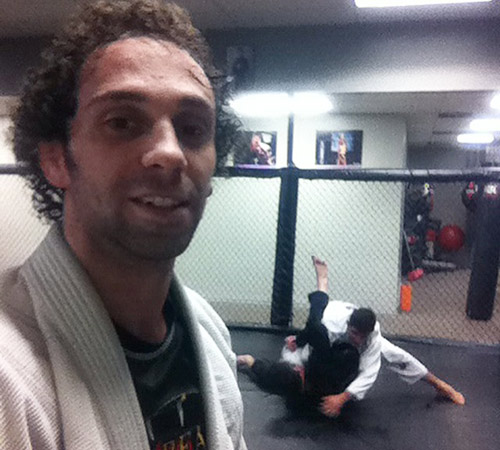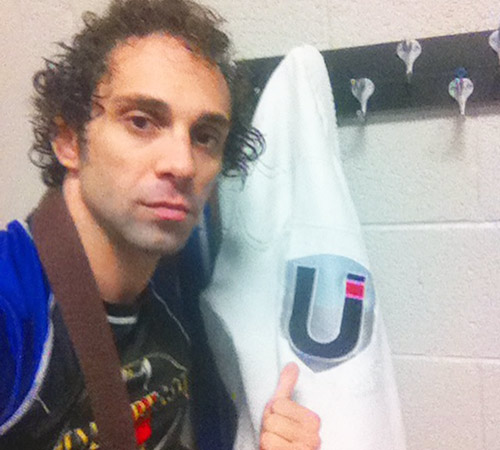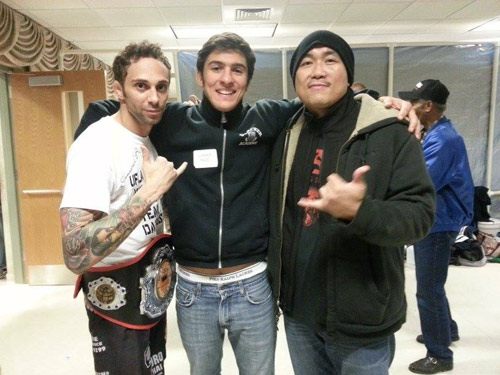 I am a 34 year old Marine Corps Veteran who has deployed in Iraq in 2005 and 2006. I was 24 when
I started Brazilian Jiu Jitsu during my second deployment
.
We had no outlet, I remember of course watching Royce Gracie in the UFC old days, arm bar and triangle all the bigger guys. I'm 139 pounds so I'm a small guy.
After my second deployment I was considering suicide but my girlfriend at the time said to just go to Jiu Jitsu and not be afraid. It was hard to adjust not being overseas, but after a few weeks I regained love for my life.
I am now a brown belt at Christian Uflacker Academy. I have been competing ever since, I started MMA in 2009 and I hold a 7 and 0 Ammy record at flyweight. I hold the belt for supreme promotions in Illinois.
Instead of being doped up on drugs, I use jiu jitsu as my drug. In 2010, I developed a bloodclot in my thigh after tearing my calf training. I was in the hospital for a week and out on blood thinners for 3 months. My doctor said I wouldn't train again, and 4 months later, I was rollin' hard on the mats and won my third MMA fight by submission. I finished all my fights before the second round due to my BJJ.
In 2011 to 2012 I developed candida, which is a yeast infection in the body. I couldn't eat more than 20 carbs a day, no sugar, and lost a lot of weight. I was so sick but managed to get on the mats from time to time. I have been to 20 doctors during that year, with me finally doing all the research on my own. One doctor said he knew the issue, but said I would again never train again. Six months later, I won gold at the IBJJF in Chicago.
Nothing will stop me from training. I battle PTSD every day but Jiu Jitsu is my drug. I was actually featured two years ago in Jiu-Jitsu Magazine. I also have just completed my Bachelor of Arts in business while working a full time job. This sport has saved my life, and it continues to.
Vote here by ''liking'' or ''commenting'' on the photo
Anthony Ferro
The Uflacker Academy
Summit IL 60638