Sean London - The Path Less Traveled
By Created: August, 2017 - Modified: February, 2018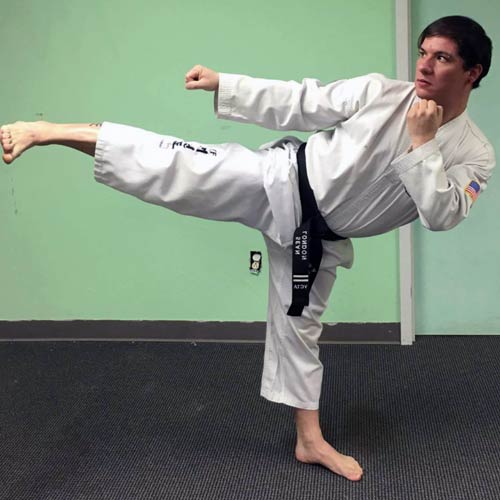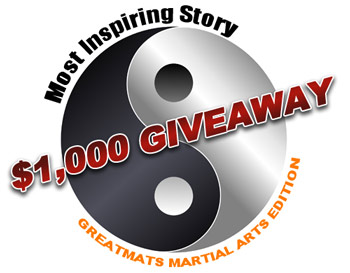 The journey to becoming a martial artist and teacher has not been an easy path.
My name is Sean London 2nd Dan Black Belt ITF Taekwondo. I am the head instructor for the Amarillo Activity Youth Center a nonprofit organization based in downtown Amarillo, Texas.
The love for martial arts has always been in my heart and mind and soul. As a child, I was always inspired by ninja turtles, mortal combat films and games and power rangers.
I first started my training in Shotokan Karate, but because of where I lived, I could only go when my parents where able to take me with them to Amarillo. I didn't mention my home town of Happy, Texas.
Martial arts has literally always been a journey in my life. I never was able to belt on Shotokan but that didn't stop me from learning something else.
Aikido was my next art. I was a young adolescent, maybe 11 years old, and I did stay with it for sometime. I would go with my stepfather who was a federal agent for the secretary of energy at the time, and I was at the age where football was also a part of my life. So I went to the gym with him, and I was introduced to Japanese Aikido. I studied Aikido for about a year before I became involved in school sports. The love for football grew and became my life.
I didn't study again until reached the age of 16. At this time in my life, my parents where now divorced, and I lived in Salt Lake City, Utah. Strange how life journeys.
My aunt and uncle were my caretakers. I was in a bad mental state, and my spirit was dark. As I lived there, my cousins and uncle were involved in ITF taekwondo, and at first, I was skeptical of taking in martial arts again. But I went to a class and, from there, I achieved and was successful - more than ever before. I fell in love with the art of Taekwondo.
As life in Utah went on, my aunt and uncle decided moving was in the future, and I was forced to move home to Amarillo, Texas, and live with my grandparents. So when I arrived in Amarillo, I tried finding an international school, and it was nowhere to be found. I tried for a while different martial arts and none I could appreciate like my love for Taekwondo, so I stayed a green belt until I was 22 years old - 6 years same rank discouraging and super long drawn out.
In the fall of 2007, I found my current instructor in Portales, New Mexico. Now this town is 2 hours drive from Amarillo. I decided I wanted to go investigate this school in the middle of nowhere New Mexico and, by the grace of God, it was the place for me. For the next 5 years, I traveled once a week to train for 4 hours an evening with my new found family in Taekwondo.
Since this time eastern New Mexico Taekwondo has been in my life and currently is to this day. My instructor Master Steve Blakeley has always been an amazing person, role model and friend. It's 2017, and now I'm a fully certified black belt with the ITF Canada and there is now a ITF school in Amarillo, TX.
I dedicate my life 3 nights a week to people of all ages to teach them Taekwondo, philosophy and culture. This journey is not over or anywhere close to being done. Becoming a martial artist is a journey of a lifetime, a gift I am able to pass down without having to charge a person one penny. This is my journey. This is my story.
Learn more about
Greatmats Most Inspiring Martial Arts Story $1000 Giveaway.

Sean London
AAYCTKD
Amarillo TX 79106