Martial Arts Inspiring Story - Earl Hamilton - Wolfpack Boxing Club
By Created: July, 2017 - Modified: April, 2018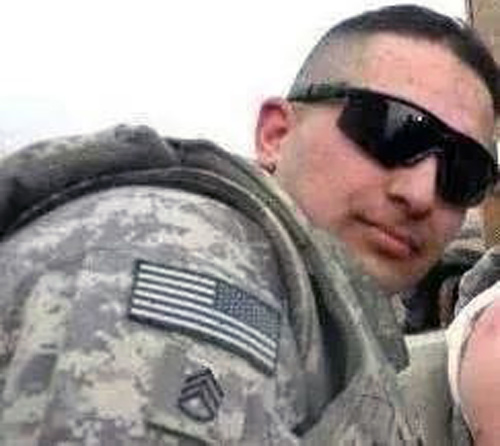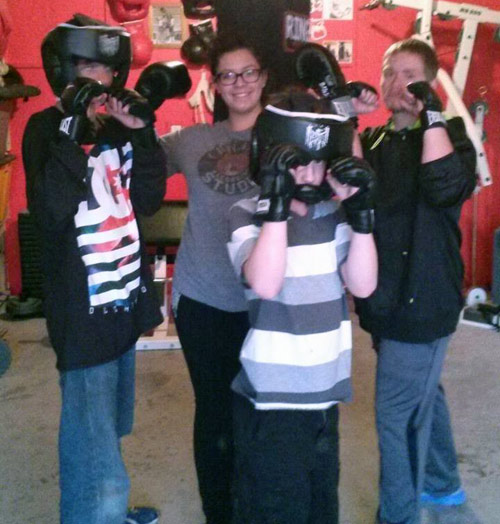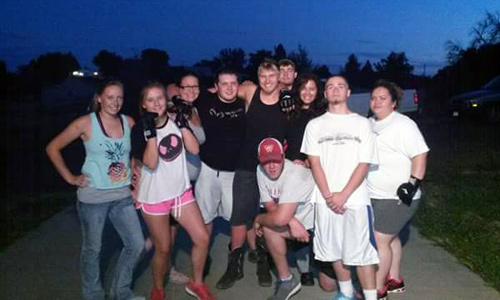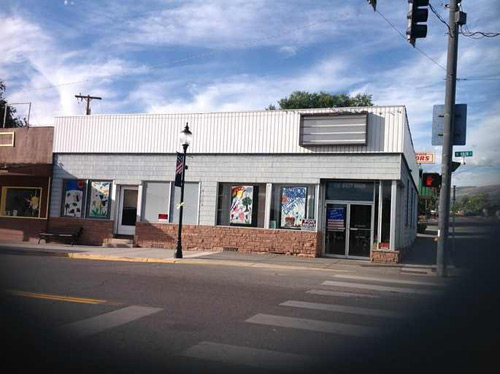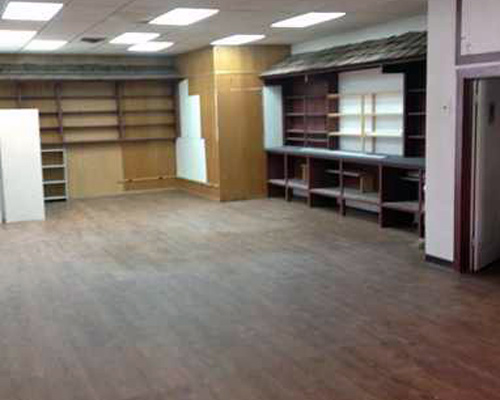 In 2013, The WolfPack Boxing Club was founded in Cedaredge, Colorado. This nonprofit organization was formed to give the youth of the community a place to have something to do besides run the streets and get into trouble.
Founded by myself, Staff Sergeant Earl Hamilton, after receiving certifications through the Army, I felt the need to change the direction of many of the local kids.
Knowing how it was to be young myself, and growing up in the San Francisco Bay Area, I felt that this community's problems were just beginning. Born in Oakland, and raised in Hayward, California,
I grew up with boxing and martial arts
.
I always felt that martial arts was lacking something... after returning back to the Bay Area from a stint in the Marine Corps, I was married and returned to training in Gung Fu.
Soon after there was a surprise! My aunt had married a gentleman by the name of Felix Macias. Yet to be known that this man had lineage linked to the Bruce Lee Jeet Kune Do School in Oakland back in the 60's. My curiousness got the better of me. Soon after, I started training with my new uncle to open my mind to Jeet Kune Do.
Years went by training in a two car garage in Hayward, CA. I decided to re-enlist into the military as a career. In 2009, at the age of 39, I found out I was too old to go back into the Corps. Instead, the Army told me that they would take me in, and would also return my rank. So in the Army I went. While serving in the Army found out that I could take certification courses to gain a martial arts teaching degree.
In 2013, upon returning to civilian life, I received my certification and decided right away to start a program for the kids in the area. I converted my one car garage into a makeshift gym and began teaching by word of mouth. Soon after, I was approached by adults asking if I would teach them also. As time passed, my twice-a-week classes turned into an everyday venture.
I would leave for my construction job at 5 a.m., return home at 6:30 p.m., race to shower and get ready for a class at 7 p.m. The club became a success not only because of the teachings, but because we instilled the importance of family. We had several club outings going on that would bring the families of all the students together in one place. The popularity of the club grew even faster.
By the end of summer 2015, the club had overgrown it's little space. Spreading the classes over seven days could not keep up with the demand. Being a nonprofit organization, our funds go directly back into the club. Operational costs and equipment, etc.
A search began for a larger facility. The idea of turning the local car wash, now up for sale, into the gym was thrown our way. A deal was set with the owner of the property, who then pulled out the very last moment for another deal. This leaving the club broke from spending funds on legal fees and politics to get the facility started.
By the end of 2015, we had found another building and weren't giving up. After two months of talks with the owner of the property, we were given the thumbs up to move in, if we could come up with the funding for the move in. Now faced with a beginning-of-the-year fundraiser, we began a Facebook campaign to do so. Just as we thought, slow going from being a January attempt.
We will keep fighting forward because what started as a small program had turned into something amazing. With this larger facility, we have several new programs awaiting to begin.
I was approached about getting certification into a program called Rock Steady. Rock Steady is a program that is for those suffering from Parkinson's Disease, and helps them to regain some control by using boxing training. Our ladies program is also looking at starting other classes for its fitness needs. Among those a Zumba class, Belly dancing, and even a Jui Jitsu class that will be taught by one of our lady volunteers, who has been apart of a Gracie program.
It is very difficult to raise the funding in a small town like this because of the age median, which is country folk over the age of 55. That does not hamper our efforts though. We will keep pushing onward.
A lot of folks here believe that I'm in it for the money. They have no idea that every dime that I've had has gone into this club. Not because ''it takes money to make money,'' but because it is my legacy to see what a difference one man can do to turn a community around. One would understand when coming to a class or outing and seeing the smiling faces of everyone there. When a class pauses because a certain song comes on the radio, and everyone breaks out into dance, and then right back into focus after the song is over. That's why I do this...
It's about loving what you do, and doing what you love. Our motto is Live, Laugh, Love... and when you see how we have boomed as a whole, you would understand.
Vote here by ''liking'' or ''commenting'' on the photo
Earl Hamilton
Wolfpack Boxing Club
Cedaredge CO 81413