Martial Arts Inspiring Story - Nathaniel Spence - Applied Martial Arts
By Created: July, 2017 - Modified: September, 2017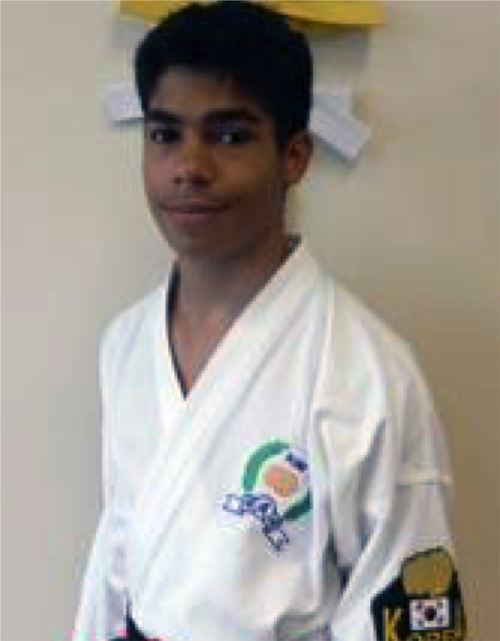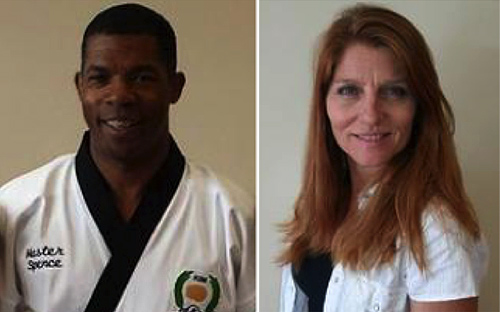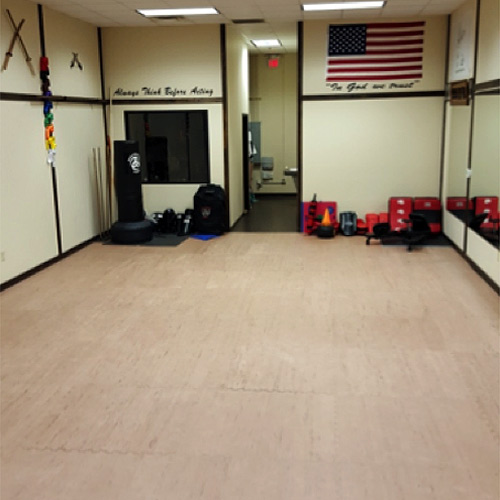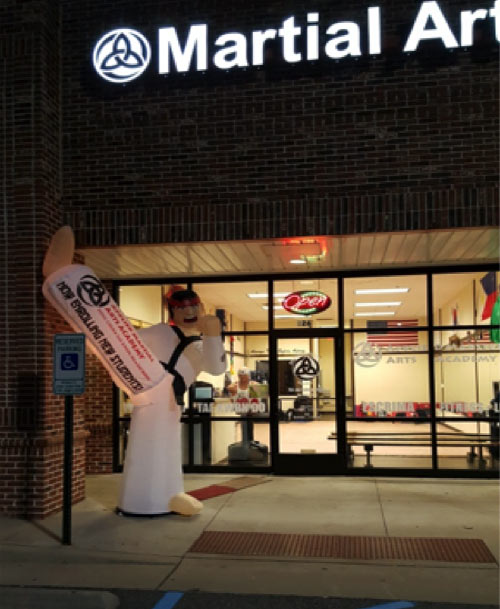 Growing up, most families have something the whole family can do together. It can be eating dinner together to going on vacation in Paris. For our family it was martial arts. I'm Nathaniel Spence, and martial arts has not only affected me but also my family in many ways. I hope you see the reason why we enjoy doing martial arts.
I started doing martial arts when I was five years old. At the time, I lived in Hawaii, and our family did two different arts - Escrima and Tae Kwon Do. When you're younger and you walked past martial arts studios, kids do different things. Some will point, others will watch, and the youngest ones might try to copy the people doing the art. I was only five when I saw someone do a back flip, and
that was all I needed to want to do martial arts
.
Our family started taking martial arts but had to stop when we moved to Virginia because of the military. We left when I was six, and I had never had the experience of moving before. I had my little friends I said bye to, and I went to a new life in Virginia.
Prior to starting the studio, my dad served 30 years in the Army and was deployed a lot overseas. He did 4 separate 1 year tours in the Middle Eeast and elsewhere. After a couple months of us getting situated in our new home, and my father was home between tours, we started looking at martial arts schools for us to go to. After finding one we liked, and our dad approved of, we continued learning until I was 11 years old.
We thought it was time to move on and try other sports. Our family did volleyball for 3 years, which my dad coached until we started doing a martial art called Wing Chun at our house. My dad retired that year and started teaching people for free as a ministry to help older people get back into shape and be healthier.
Many people's lives were changed because of those classes that he taught for almost a year. After a lot of prayer, family discussions and encouragement from others, we decided we would open a martial arts academy. My dad sold his cars, custom chopper and other personal items so that we could open the academy and help people. That's what I'm doing with my family today.
Currently, I'm 15, and I have four siblings in our house and six nephews and nieces. Including my parents, we have 13 people living in our one story house, and we are homeschooled.
Working at the martial arts studio is something the whole family has to help with. From my sister answering phone calls to me or one of my other siblings teaching a class. There are always struggles at owning a family business. People can get frustrated at not trying or not giving enough effort. We have had our own struggles with this, but as a family we've made it through. We work hard at the academy and keep pushing to not only make the academy better but also ourselves.
We don't want to just teach someone how to do martial arts. We want to teach them to have good moral character so that they can also help other people too. We teach leadership, respect, honor and many other positive character building traits. By our family teaching this to our students, it makes me realize how valuable it is to have these traits. Having them will not only make you a better person, but also help other people become the best ''them'' they can be. People may look up to you, and if they do that you should be a good example. Learning these morals early can help me throughout my life.
There is a difference between a regular business and a family one. A family will have to work together to reach a goal not only for our students but for our family itself, making us better while helping others. Maybe me doing as much as I can in our academy can not only help our business and our family, but also the students there. Me being a good example for them and teaching them the right things to do can help their lives. If me and my family teach a thousand people to do martial arts, but teach no morals with it, there would almost be no point. Just teaching good morals to one person that learns it would be better then teaching a thousand people to do martial arts.
I'm only 15, and if I can make a positive in change someone's life, it will be worth all the sacrifices we've made to open the academy. I may be too young to understand how all life works, but at least I know I'll have my family with me to help me through it.
Vote here by ''liking'' or ''commenting'' on the photo
Nathaniel Spence
Applied Martial Arts Academy
Virginia Beach VA 23462