Martial Arts Inspiring Story - Shayla Reza- Virginia Jiu Jitsu Academy
By Created: July, 2017 - Modified: November, 2019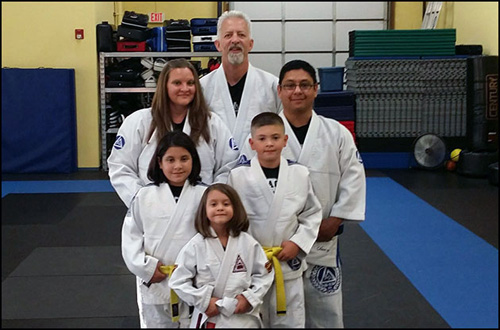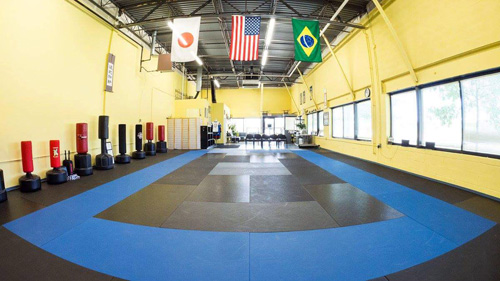 Normally, I am a person of little words...so how do I feel in regards to not passing the GBJJ Blue Belt test?
Well it was just that, a test to learn from. Am I disappointed? Sure. Am I going to quit? NO.
In the past 1 1/2 years I have shed blood, sweat, and tears (literally). I've challenged my personal growth, my weight loss, pushed my body and went beyond it's limits at the time. I've met my personal goals, watched my family become a closer unit, supported my children and their BJJ journey (highs and lows). I've quit drinking alcohol, I've dealt with my personal issues that were shoved away for years, and I came out on top.
I have the opportunity to be a role model for my girls.
BJJ knocked on my door
, I opened it, and will continue walking through the challenges that are only making my life better. I have two great friends pushing and pulling me through this journey. It's not easy (I'm not always easy), and I am grateful for the two of you not leaving me behind when I started to drift off the path here and there.
When my children heard that I didn't pass, they supported me and said, ''It's okay; we'll work harder.''
I couldn't ask for anything more, and I'm not ready to give this up. I have to work harder, do more cardio and drill technique. That's it. I've learned, and I am learning so much through this opportunity about myself. I see my strengths and weaknesses.
Did I fail? No. I just didn't pass a structured test.
Vote here by ''liking'' or ''commenting'' on the photo
Shayla Reza
Virginia Jiu Jitsu Academy
Ashburn VA 20147