Martial Arts Inspiring Story - Sean McGurn - Okami Dojo
By Created: July, 2017 - Modified: April, 2018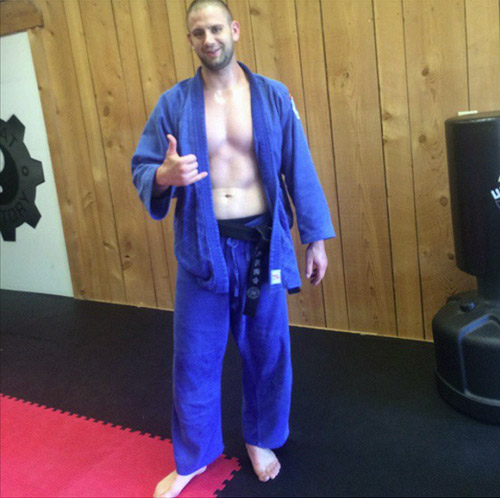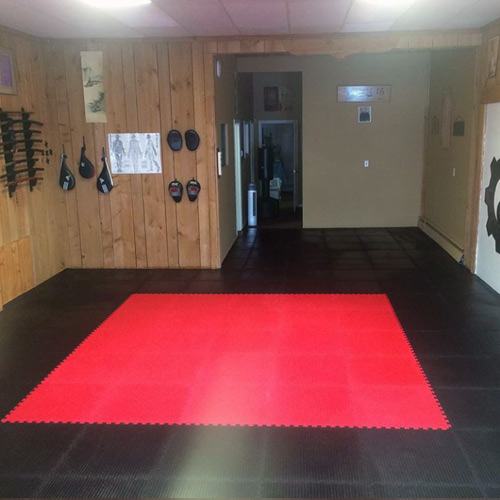 I have been training in martial arts for 24 years and started at the age of 5 years old. I have spent 16 of those years training with my best friend Robert.
Friends and Family
Personally, my family is very small and as my grandparents have passed away, it is only my mother, father and I. Training in
martial arts has allowed me to meet many people
that have become very close to my small family and me.
Not only have we gained lifelong friends, but we gained the great family that we always wished we had.
New Beginnings
About four years ago, the Dojo that Robert and I had started our martial arts journey in had ended. We decided to open up our own school to create all that we had experienced in our lives thus far for other people. We found a location and only had enough money to barely construct the place to suitable conditions for functional operation. We put our last dimes into the Dojo and hoped for the best.
After two years of great struggle, we were upon the brink of bankruptcy, and about to close down. Within three months, a miracle happened, and we gained enough students to stay open. It was very hard to operate with no funds for advertising. Since that moment it is now two years later and we are doing well.
Returning the favor
We have gained many students who see the Dojo as a home and we have all formed a tight knit family. We have not only formed a family, but provided many students with a sense of family that they have never experienced before.
We have and are still helping our students get rid of and rehabilitate drug habits and give them a sense of confidence in themselves as well as self worth. We also have 5 students with autism and a few others with mild learning disabilities.
We have been helping these students through martial arts to conquer their conditions and become the best they can be, not only in martial arts, but in school and in life. We have been watching these kids make progress and grow, and it has been an amazing journey so far.
We want to keep expanding our space to help this family grow and to help more people with every upcoming month. We have made it this far coming from nothing, and with a little help, we could continue to do great things for the community.
Aside from the help we provide for all of our students, we ourselves have also gained a family that had made all the difference in our lives.
Pursuit of a dream
The martial arts has helped me personally to kick a drug problem through training and the responsibilities that I have learned over the years of what it is to be a black belt. Not only has it helped me kick my drug problem for life, but the martial arts spirit catapulted me into becoming educated and improving every aspect of my life.
The art that I have studied for the entirety of my life is Japanese Jujitsu. It exposed me to Japanese culture and helped to open my eyes to other aspects of the world.
It became my dream to train in Japan and experience martial arts from one of its great origins. This dream sparked my interest to learn the Japanese language and also led me to learning Buddhism. Combining Buddhist beliefs with the spirit of martial arts practice propelled me to clean up all the issues in my life and even pursue an education.
My Japanese instructors and the creator of Hakkoryu Jujitsu were all highly educated individuals. Even the samurai were trained in all aspects of life, and these men became my role models.
The drive to become something great had pushed me to start college, even though I barely made it out of high school. Now 8 years since I began the journey to embody the ideals of the samurai, I have an associate degree in general studies with honors, and a B.S. in Neuroscience with honors. I am also on my way into a medical program.
None of this would have been possible without martial arts. Martial arts are the root of all the positive things that have occurred in my life thus far. Not only has martial arts helped me to achieve things that I never thought were possible, but Robert and I, as well as our school, were accepted into the Japanese Hakkoryu organization and are now listed in the books in Japan.
We have received an official menkyo (license) from Japan and have been invited to Japan to train. The Japanese representatives also want to show us around to famous sites such as the 47 Ronin grave sites. The invitation alone is still surreal.
It is experience like this that would not exist without the Dojo that we have now and the family we created. If our students now and in the future could experience the same changes that I have, it would make Robert and I very proud as instructors.
I also want to thank Greatmats for the opportunity to enter this contest and the chance to improve and expand our school.
Vote here by ''liking'' or ''commenting'' on the photo
Sean McGurn
Okami Dojo
Ronkankoma NY 11779