Home Quarantine Flooring Projects - Martial Arts, Dance, Gym
By Brett Hart Created: March, 2020 - Modified: June, 2020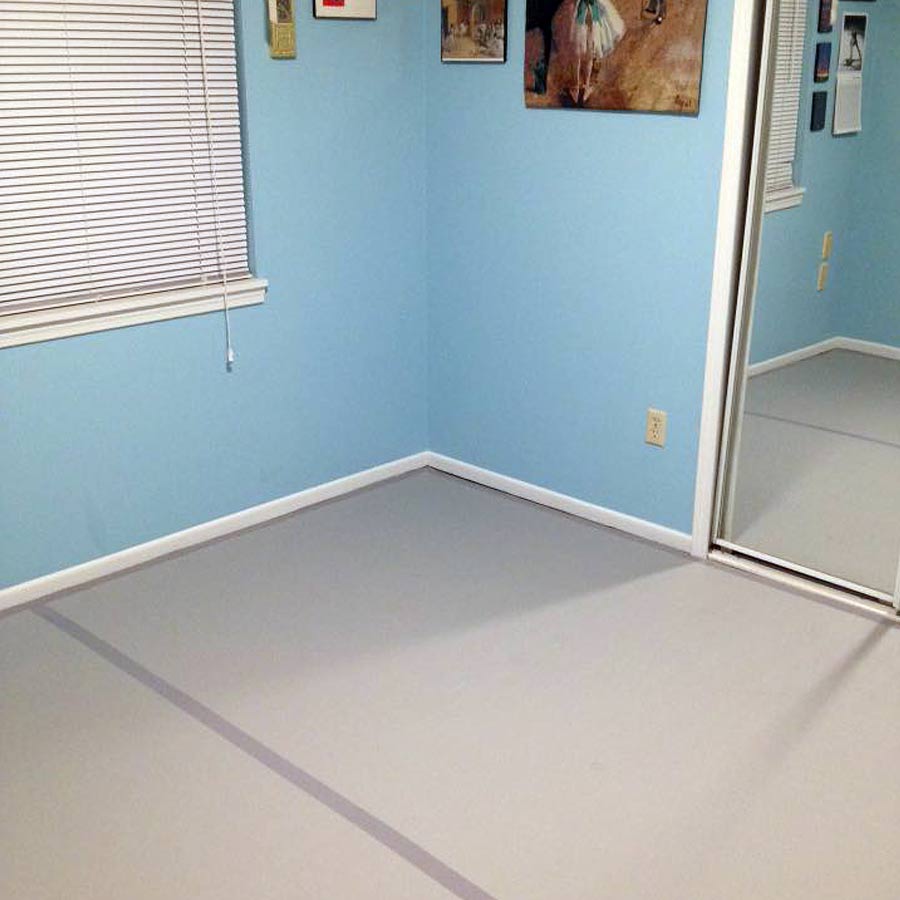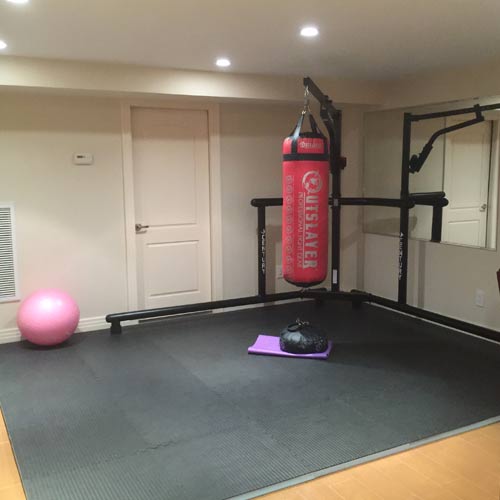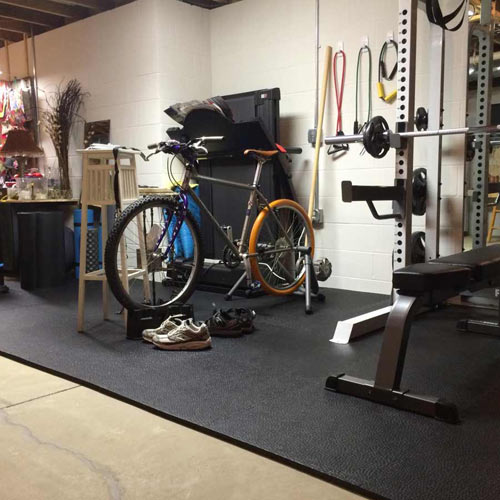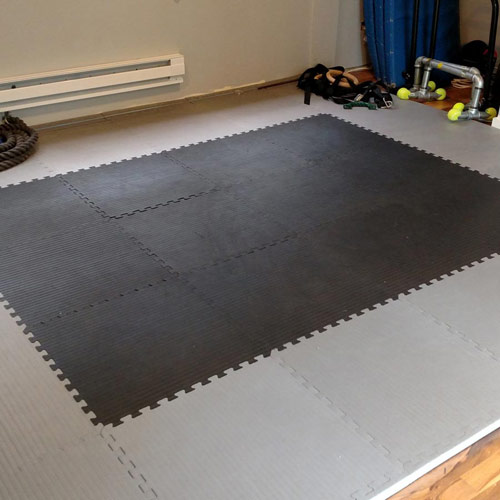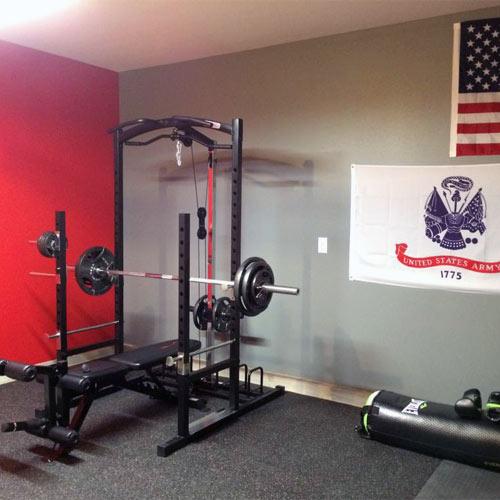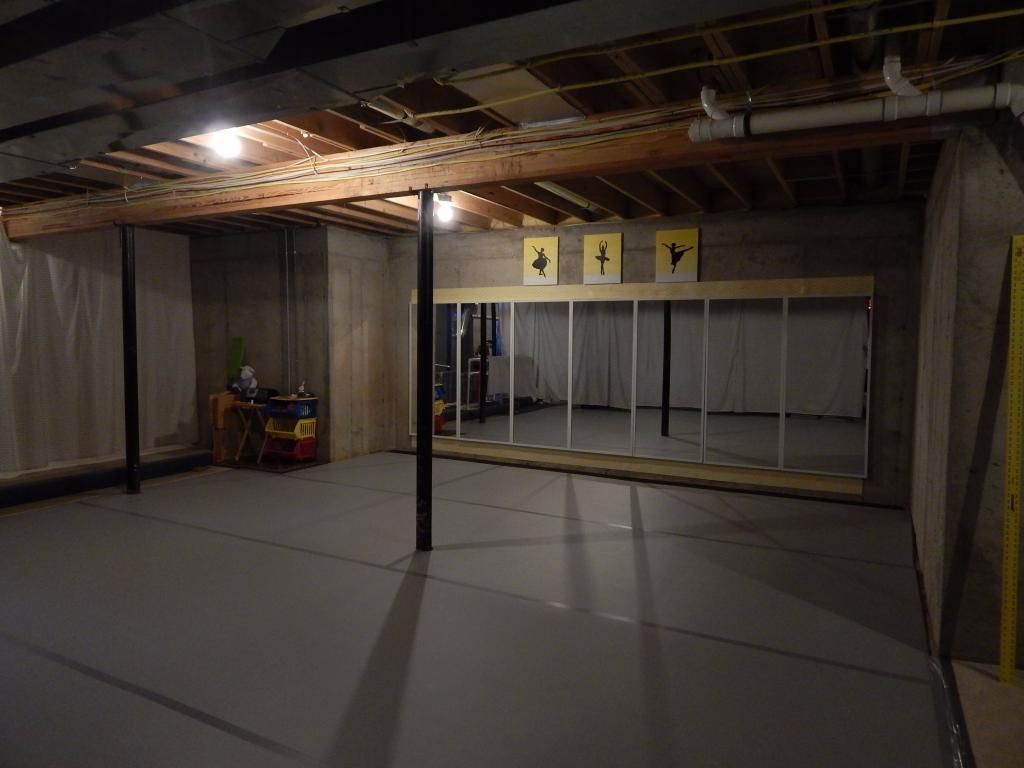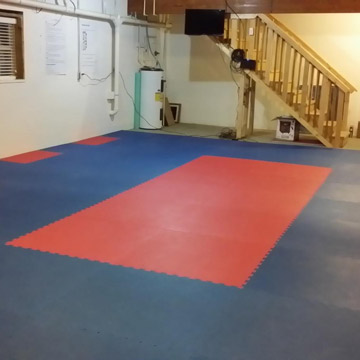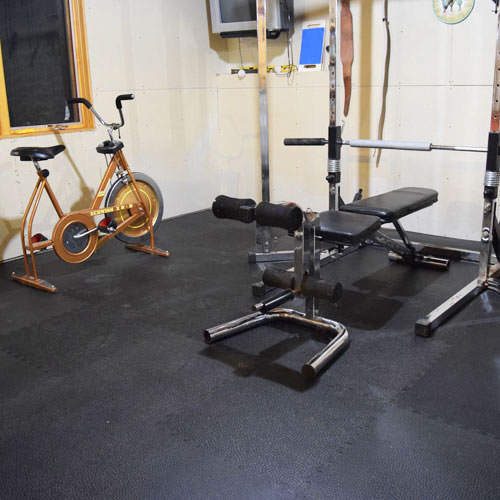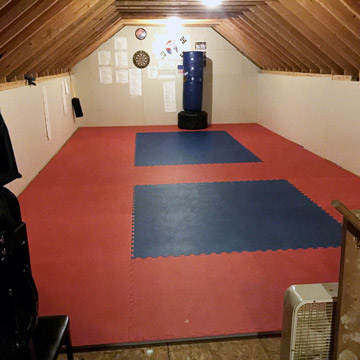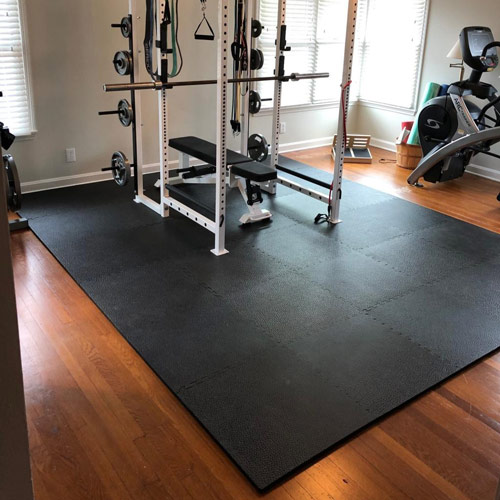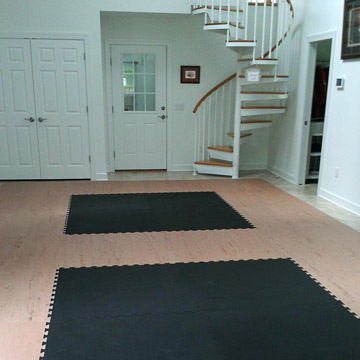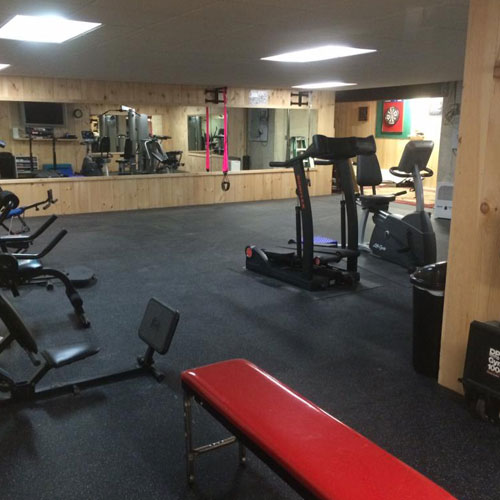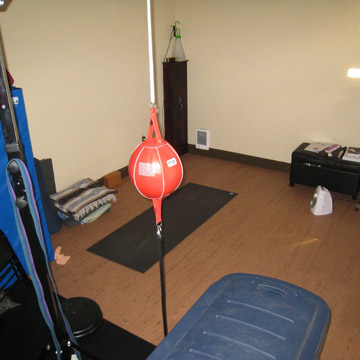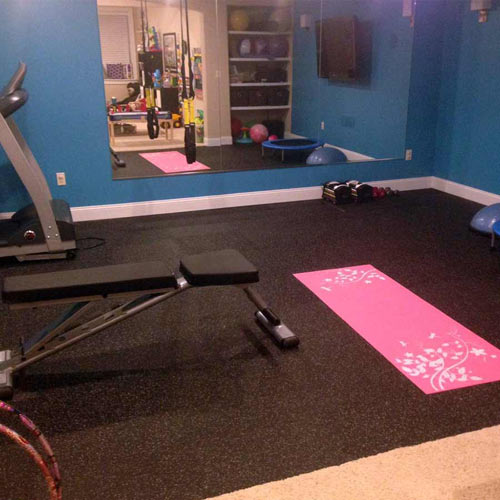 In unprecedented times of home quarantine such as those presented to use by the outbreak of COVID-19, it's important to keep your mind and body active at home. While you may not be able to attend your regular gym, dojo, or dance studio, there is still much that can be done at home to keep up on your fitness and training goals. Studios are beginning to offer online courses or live stream options through social media, allowing you to continue your training at home.
If you're not a fitness buff, but you love home improvement projects. Now is a great time to complete those projects as you're home more often and have the opportunity to make the most of your new and improved space.
Here are a few ideas to get you started.
DIY Home Martial Arts Dojo Flooring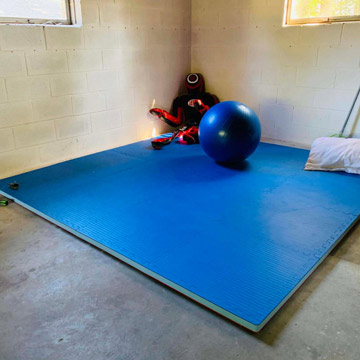 If you're into the martial arts, you're in luck. With some basic equipment and mats, you can create your very own home dojo. Two of the most popular locations for home training spaces are the basement or garage. You may even want to convert a spare bedroom or attack into your very own dojo.
This is a simple process with Greatmats martial arts puzzle mats as they push together like puzzle pieces, making a DIY installation a reality - even for the most challenged home improvement dabblers.
Home martial arts mats come in a 2x2 foot interlocking jigsaw puzzle style EVAfoam mat. The great thing about these mats is that they can accommodate small or irregularly shaped spaces easily. They are also simple to remove and store in a closet or shelf if you don't want to keep them installed permanently.
Greatmats offers two varieties of home martial arts puzzle mats:
3/4 inch thick mat with a scuff resistant surface texture - this thinner mat is designed for striking arts and will accommodate footwear well
1.5 inches thick mat with a no skin burn tatami style surface texture - this thicker mat is intended for grappling style arts where a lot a ground fighting will take place
Check out this video to see
how to install home martial arts puzzle mats
.
Greatmats also offers professional version martial arts puzzle mats:
If you are fortunate enough to have a sizable space for your home dojo, you may want to consider the professional version of our martial arts puzzle mats. At 1x1 meter in size, you'll find that the installation will go much more quickly and you'll have fewer seams. These mats are available in four different thicknesses with the same two surface textures as well as an leather like texture option.
Here are the
instructions for installing professional martial arts puzzle mats
.
DIY Home Dance Studio Flooring
If you're a dancer, you know how important the proper flooring surface is to both accommodate your movements and prevent injury. Fortunately, Greatmats has professional quality dance flooring options available in an easy DIY home dance studio design. Whether you're looking for a high level sprung floor or just a simple portable dance floor, we've got some great options for you.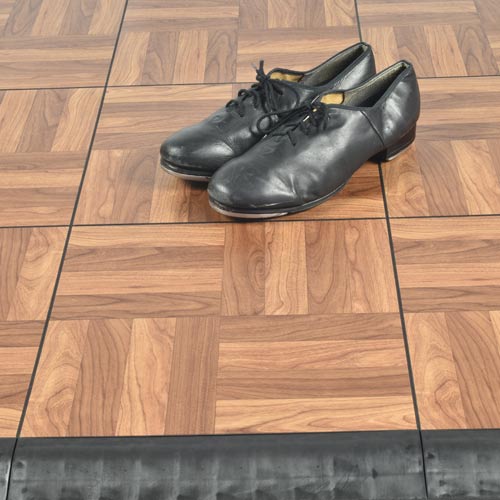 For tap, ballroom or swing dancers,
you'll be happy to see Greatmats has a
simple portable dance floor tile system
that locks together with the tap of a foot. These tiles hold tightly together and provided a durable wear resistant surface. The product excellent sound for tap or clogging and can even be installed over some carpets. At 1x1 foot in size, you'll have no problem making these tiles accommodate your space.
Here's
how you install Greatmats portable dance floor tiles
.
You can even
put a nice finished ramped edge on the tiles
using this procedure.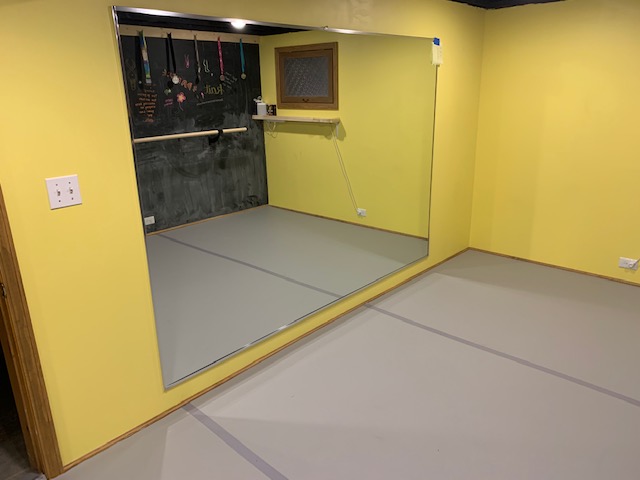 If ballet, jazz or modern dance is your thing,
you'll likely want a home marley flooring system. Greatmats has marley rolls in a variety of sizes, including as small as
10x10.5 feet
. And it also has a variety of subfloor options to meet your needs and budget. All are designed to be able to be installed without the need for a professional flooring installer.
These subflooring systems offer varying degrees of softness for fatigue relief and movement. The softest dance subfloor option offers a layer of super high density eva foam that you can lay down over a concrete or other hard flooring. For a slightly firmer option, Greatmats offers a system with an
economical foam layer topped by a layer of firm plastic tiles
on which the marley can be laid.
Here's
how to install the foam and plastic layered subfloor system
.
Neither of those options are recommended for adults doing pointe, but may still work well for children and teenagers.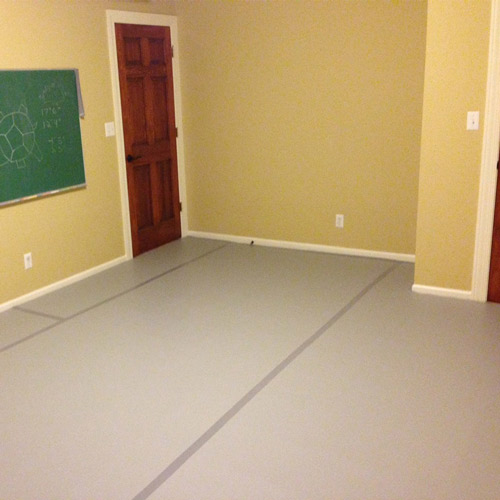 For those looking for fatigue relief while working on pointe
, we have a couple of options for you as well. Plyometric rubber underlayment is the most economical option. This rugged material offers impact absorption without allowing the dancers feet/toes to sink into a spongy type surface. Firm it up a little more by adding a layer of hard plastic modular sports flooring tiles.
Here's a look at
how to install a plyometric rubber and plastic subfloor system
.
For a professional quality installation with the proper firmness for pointe and more impact relief, consider one of our
sprung floor options
.
All of the above options are great for installation over concrete, hardwood or tile surface. If you are looking to convert a carpeted room into a home dance studio, you can skip the foam layer of the two-part subfloor system and just use the firm plastic tiles.
Once you've completed the subfloor, roll out your marley and tape it down on top of the subfloor - either using double sided tape under the marley or vinyl tape on top.
Here's a few more ideas for installing an
easy DIY home marley dance floor over carpet or concrete
.
DIY Home Gym Flooring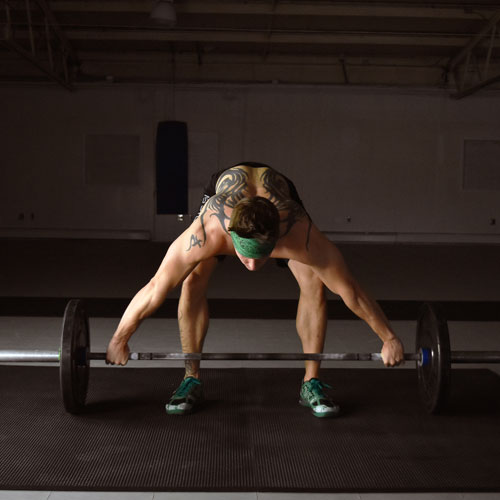 Home gym flooring can be as easy or as complex as you wish. For lightweight weight training or bodyweight style exercises, you can often get by with inexpensive eva foam flooring similar to those addressed above for home dojos. These however will rarely exceed 3/4 inch in thickness and sometimes are made of a denser variety of EVA foam.
Most varieties of
foam home gym flooring tiles will install in this manner
.
As the weight of equipment and machines increase, however, you'll want to move into a rubber material. Thinner rubber materials generally work fine for machines and lighter dumbbells. For olympic lifting, powerlifting and CrossFit style exercises where the likelihood of dropping heavy weights increase, be sure to protect your subfloor with at least ¾ inches of durable rubber gym flooring.
3 Home Gym Floor Options by Activity
Rubber Gym Flooring comes in three styles - rolls, straight edge mats, interlocking mats/tiles.
Straight edge mats can be installed by simply butting the mats up next to each other. Their weight will generally keep the mats in place for most gym exercises.
Here's
how to install rolled rubber for home gyms
And this is
how you'd install interlocking rubber gym mats
.