Dance Studio Subfloor Elite 1 Inch Thick Per SF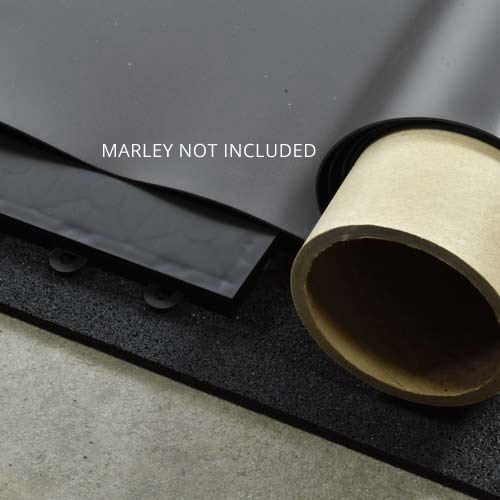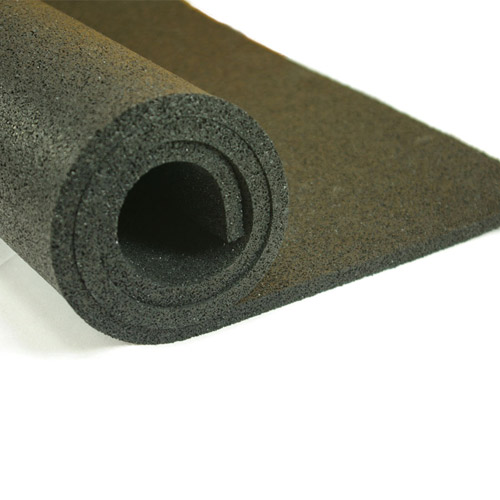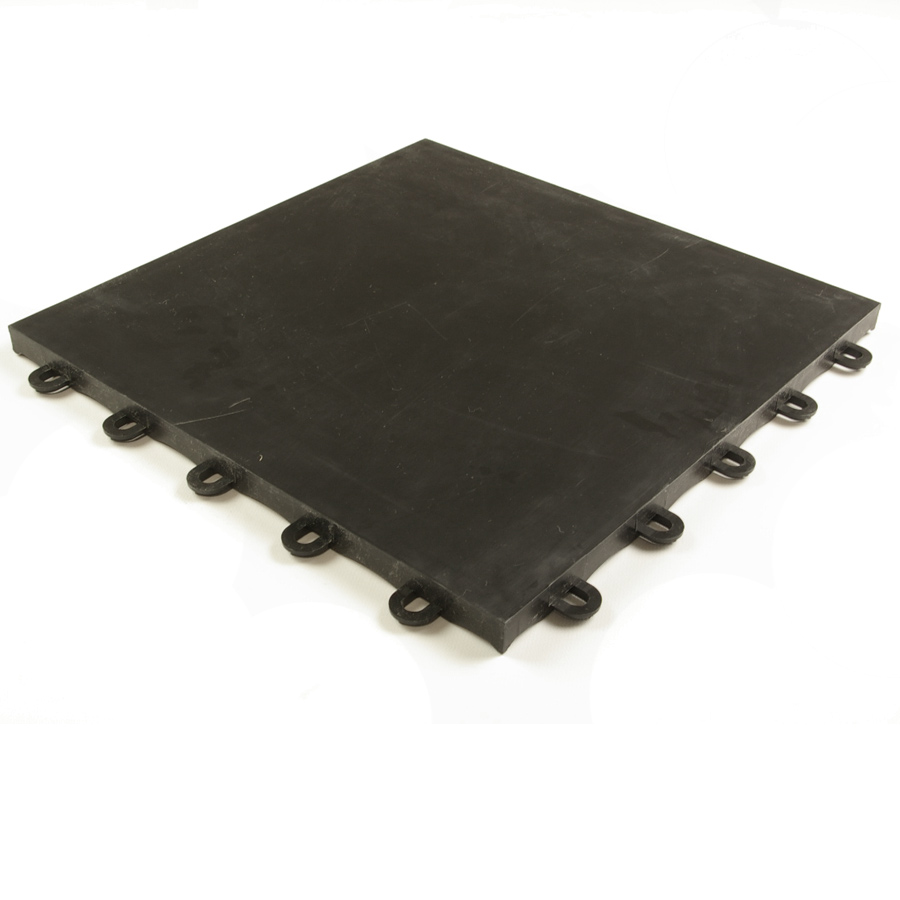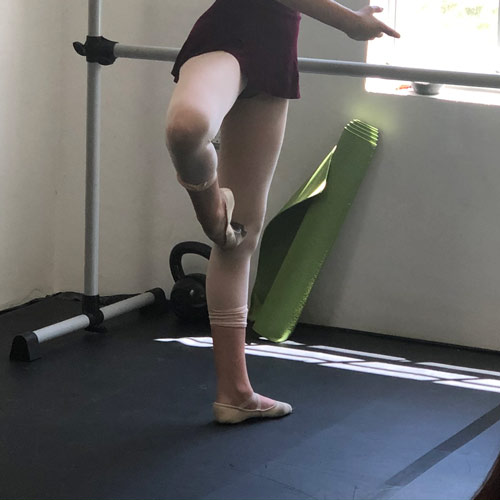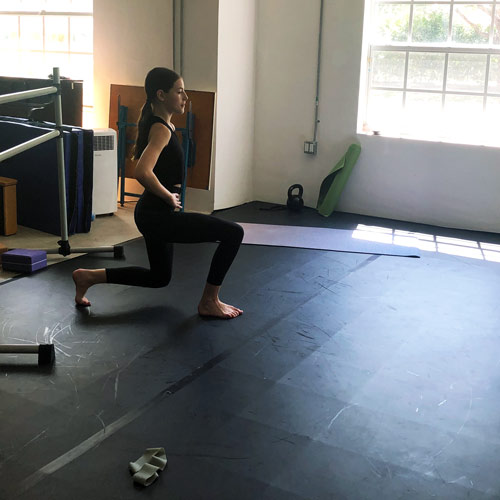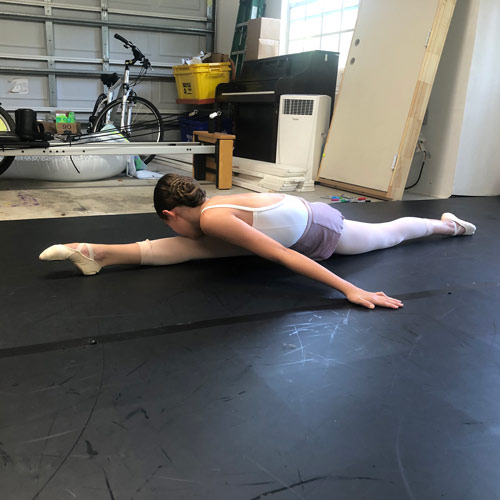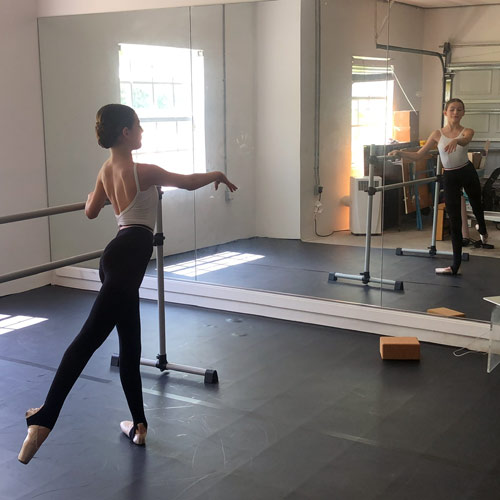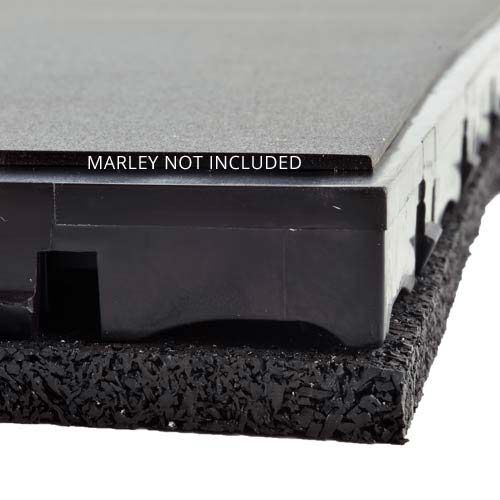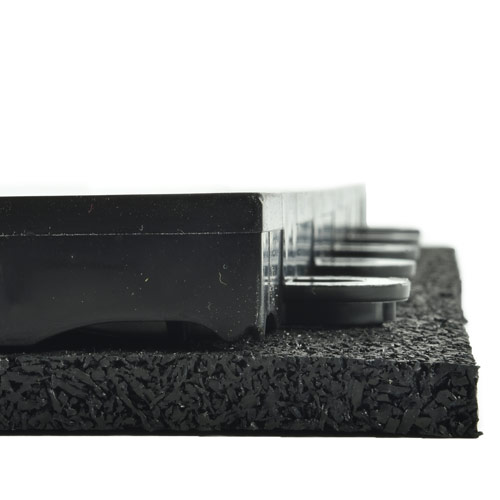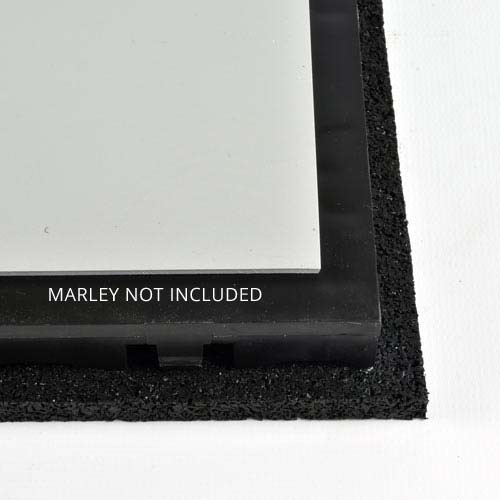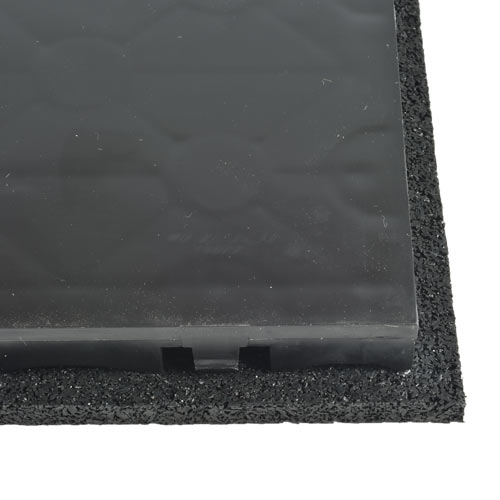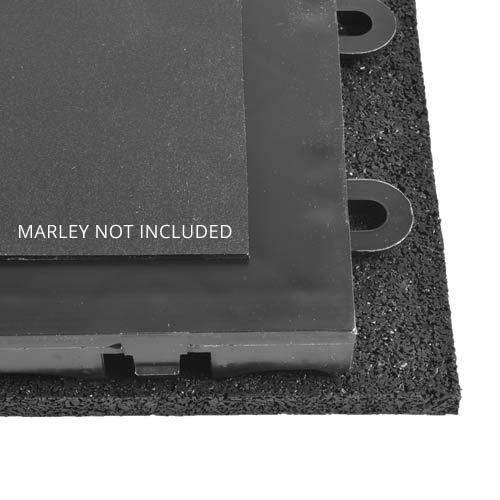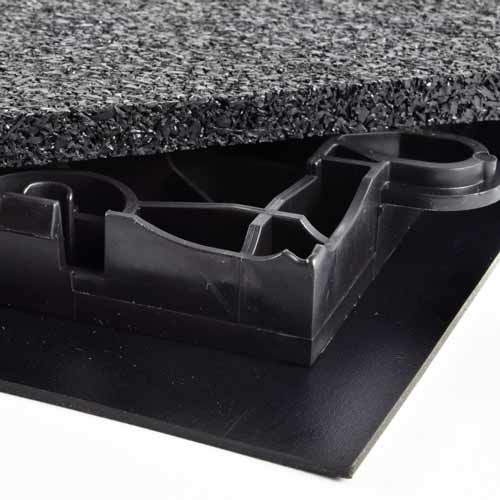 Affordable professional dance studio subfloor option
Easy no glue or hardware installation
Removable and portable
Handling Time Estimate: 1-3 Working Days
Affordable professional dance studio subfloor option
Easy no glue or hardware installation
Removable and portable
Provides excellent cushion and support for dance floors
Install firm marley dance floor for finished top surface
Dance Studio Subfloors, Athletic Subfloor System
Subfloor for Pro Dance Studios, Plastic and Rubber Dance Subfloor
Our Dance Studio Subfloor Elite 1 Inch Thick Per SF provides an affordable and high quality dance studio underlayment flooring system that'll give your studio a professional look while keeping safety in mind.
Our Dance Subfloor Elite includes a cushion rubber bottom layer, topped with plastic modular tiles as a second layer. This means you'll have a cushioned floor for dancers in professional dance studios or even at home, while the hard, plastic surface provides a firm foundation on which to lay Adagio marley dance floor. We only recommend our Adagio marley on top of this subfloor system. Softer marleys like our Reversible black/gray vinyl materials should be installed over a hard wooden surface only.

We've compiled the four best reasons to make use of our subfloor for ballet and dance floor areas, helping you select the best dance studio flooring for your particular needs.

We offer the cushion rubber in 4 ft wide rolls. The rubber material is 6mm thick.
1. Sturdy and Durable Dance Subfloor
The bottom layer of our interlocking subfloor consists of 6mm softer rubber rolled material. This provides a cushioned underlayment in dance studio environments. The base layer is easy to install, simply roll out the material.
The rubber rolls are durable and will last for years, while the non-slip surface will keep your second layer of dance subfloor from shifting underneath a marley surface material, which can be installed on top of the hard, plastic tiles. (The optional marley surface is sold separately.)
The second layer of the dance floor subfloor is an extremely durable layer of 5/8-inch thick raised polypropylene tiles that are capable of handling 20,000 pounds per square foot of static load. These hard snap-together tiles will fit tightly together with their interlocking subfloor design, ensuring they will not separate at the seams.
The subfloor for dance floor spaces is made in the USA, meaning you can trust the quality of the materials used in the dance subfloor. The tiles are manufactured within tolerance standards, which ensures the longevity of the floor, as well as an easy installation.
The subflooring layers can be cleaned using a damp mop and any common non-solvent household cleaner. If using the layers separately, be sure to allow all components of the subflooring to dry completely after cleaning before re-stacking the layers of the professional dance flooring system. While the layers of the Home Dance Studio Subfloor are waterproof, moisture can become trapped beneath or between the tiles, especially if you add a marley surface on top. Allowing everything to dry before reinstalling will help prevent the growth of mold and mildew.
2. Portable Design
Should you need a dance or ballet subfloor that you can move at some time, both layers of this professional dance studio subfloor system are free floating and can be un-installed and reinstalled if needed.
With this design, you easily can assemble and disassemble the subfloor for dance floor. You don't need any adhesives or special tools to put together this flooring option.
Each individual plastic tile is small and lightweight, measuring 12 x 12 inches and covers one SF. These dance subfloor tiles measure 5/8 inch in thickness and weigh .92 pounds each, making them an ideal option for carrying to new locations. Additionally, both of the dance subfloor layers are also easy to cut to fit around posts or other obstacles. You can create wall-to-wall or island installations, depending on your needs for the subfloor in each different location.
3. Simple Subfloor Installation
Installation of the dance floor system is an extremely easy process. You'll be able to fully install this product yourself without needing professional help.
First, the tiles are small and lightweight, making it easy for one person to maneuver them into place. Second, the rubber subfloor requires no special tools or adhesive for installation, as the interlocking channels ensure that each tile remains in place without the worry of having edges pop loose and cause a tripping hazard. Third, the tiles and flooring are thin enough for the dance subfloor that you can cut them to fit any space with a utility knife and a straightedge.
We do recommend that you allow the tiles to sit in the building or room in which they'll be installed for 24-48 hours before installing them, allowing the tiles to acclimate to the humidity level and temperature of the room. Additionally, you should leave a slight gap of between 0.25 inches and 1 inch between the edge of the tiles and the wall of the room in a wall-to-wall installation.
If you have concerns about moisture in the area where you'll be installing the subfloor, such as in basements where the hard flooring may have moisture appear on it, we recommend you perform a moisture test before installing the floor.
If you want to place an optional marley layer over the top of the plastic tiles, set up the marley floor so that it doesn't completely cover the plastic tile layer. You'll want a gap of about one inch where the marley floor ends and where the plastic layer ends. This will allow you to tape down the marley floor onto the plastic floor, ensuring marley floor doesn't slip out of place. The friction between the rubber layer and the plastic tiles ensures that these two layers will not slide against each other, causing slippage, but tape may be needed to keep the marley layer in place..
4. Multiple Uses
Beyond using this subfloor under dance studio floor surfaces, it also will work well for other athletic purposes, such as basketball or volleyball. In fact, this system is great for dance studios that cater to families or community events. If the area in which you are installing your subfloor for dance floor is used for multiple purposes, you really have a 2-in-1 flooring solution with this product.
Dance:
When both layers of the interlocking subfloor are installed, you'll have a great all-purpose professional dance floor offering both cushion and support. Should you be seeking a dance floor that's capable of handling street shoes without damaging the surface, you can just use the black plastic center layer of the dance subfloor system, rather than adding the optional marley floor.
If you chose to use the layers of this flooring for something other than a dance or ballet floor, it's easy to turn it back into its normal form as a professional dance studio floor. Simply put the layers back together, just as you did with the original installation, and you're ready to use it as a dance floor once again. All of the layers of the dance studio subfloor are easy to install, disassemble, and reinstall.
Shipping
Ships via ground service or freight delivery for larger orders.
This Product Ships Freight Only.
Please review our shipping disclaimer.
| | |
| --- | --- |
| SKU# | CEDSSPro |
| In Stock | Yes |
| Product Type | Tile |
| Material Type | Polypropylene Plastic |
| Product Edging | Interlocking |
| Thickness | 1 inch |
| Width | 1.00 feet |
| Length | 1.00 feet |
| SF per Item | 1.00 |
| Weight | 1.17 lbs |
| Packaging | Cartons |
| Number of Pieces per Package Type | 24 |
| Non Absorbent | Yes |
| Special Adhesives | No |
| Interlock Loss | 0.00 feet |
| Interlocking Connections | Yes |
| Made In | USA |
| Surface Finish | Smooth flat |
| Surface Design | Solid color |
| Installation Method | Interlocking, dry lay |
| UV Treated | No |
| Reversible | No |
| Border Strips Included | No |
| Manufacturer Warranty | 1 year limited |
Product Questions:
Q: Is it possible to install the marley by taping the underside of the marley to the plastic tiles?
A: Yes, however, we find that it's not necessary; just tape around the perimeter with single-sided vinyl tape. However, you can use our double-sided tape under the marley if you like.
Q: Can this floor be installed on carpet that is very low to the ground?
A: Yes, this dance subfloor option can be installed over a very flat carpet.
Q: We are wanting to convert part of our garage into a home dance studio for our dancer. What do you recommend for ballet, tap, and pointe? If Marley is placed on top, will that surface make it harder to do her turns?
A: Adagio Marley is good for all dance shoe types. Please contact one of our dance floor reps for recommendations. Consider this
Marley
option for all the dance types you mentioned.
Q: How do you fill in all the dance space? Can you cut this material to fit the exact measurements of the dance studio?
A: Greatmats does not cut the material to exact measurements. The customer may be required to cut some material to fit their area.
Q: Does the Subfloor Elite include the rubber underlayment? Is Subfloor Elite needed if using your Marley on a tile floor for ballet, modern, or hip-hop?
A: Yes. The rubber is included. We do recommend you use an underlayment for Marley over hard tile floors.
Q: I am trying to convert a basement to a dance studio/gym floor. I can't tell if I need sprung flooring, foam mats, etc., or if this will be an all-in-one product straight on top of the concrete. Then I can add marley, right on top of the dance area. Would I leave it uncovered for the gym area, or should I be doing two separate types of products? I am trying to keep the entire area fairly level.
A: When installing marley over concrete, it's best to have an underlayment or sprung floor. Greatmats has many options.