Sundance Mat Straight Edge Standard 3/4 Inch x 4x6 Ft.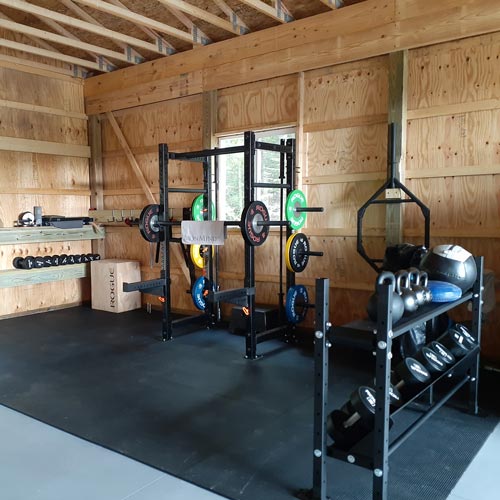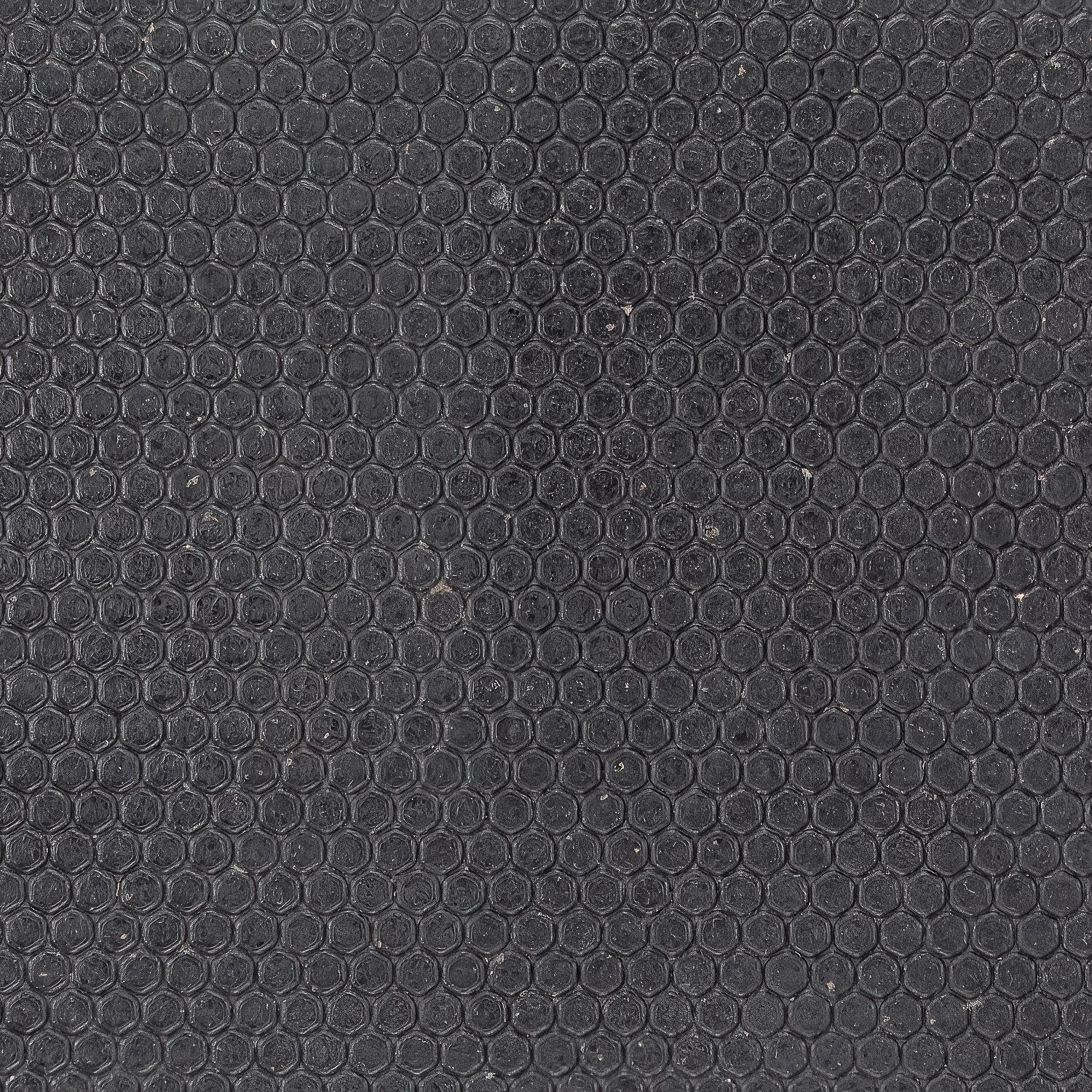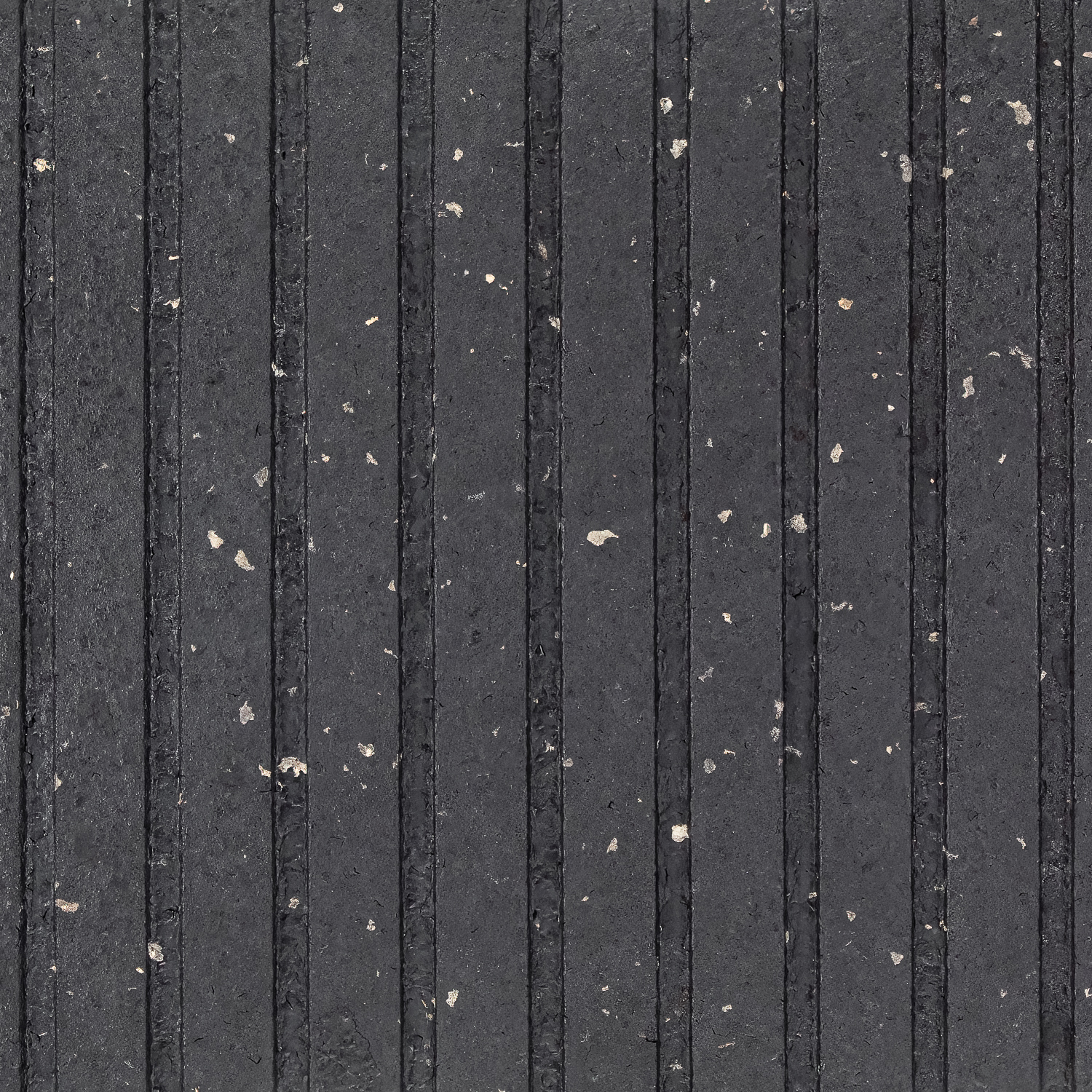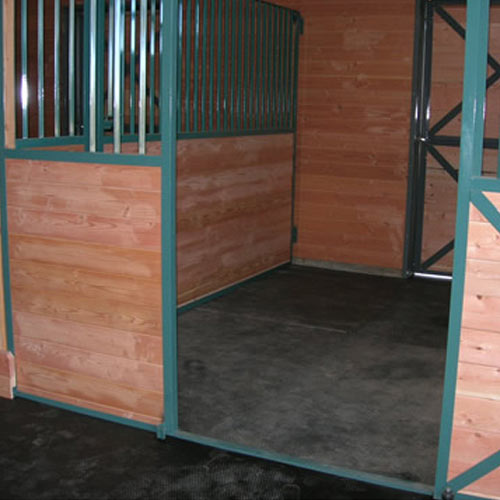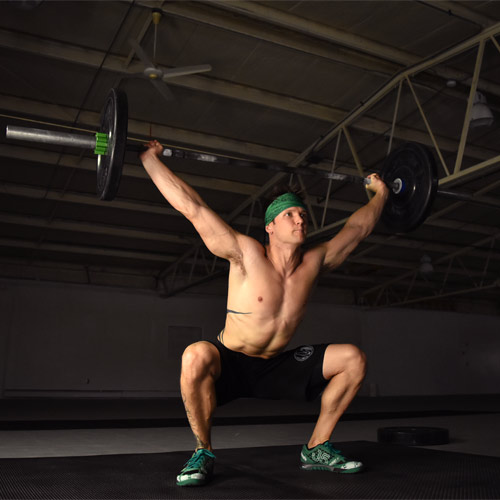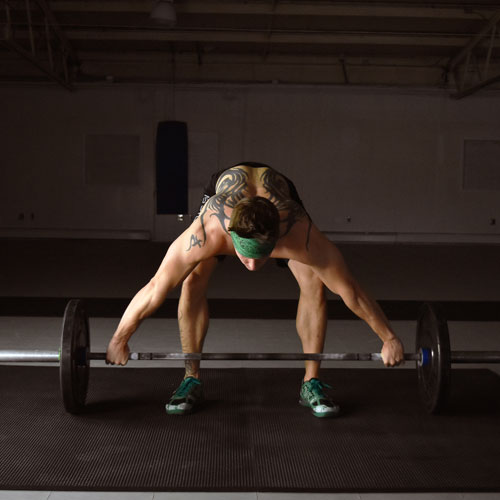 Due to high freight costs, must purchase 10 or more of item
Non-slip hexagon top, provides comfort and traction
Made from 100% recycled rubber
$71.93
/mat
(You Save 19%)
(27 Reviews )
Ships Out: Estimate 2-4 Weeks on Average

Black
How Much Flooring Do I Need?
VIDEOS
TOP FEATURES
Due to high freight costs, must purchase 10 or more of item
Non-slip hexagon top, provides comfort and traction
Made from 100% recycled rubber
Durable 3/4 inch rubber absorbs shock
Reduces horse stall bedding costs
Anti-fatigue benefits
Insulates against cold and damp conditions
Convenient 4 x 6 foot size
Use Types
Horse Stalls, Commercial Gym, Functional Training, Fitness Center, Weightlifting
NOTE: This item is a custom order and is not returnable.
Sundance Mat: Equine, Weight Room & XFit
Our 3/4 Inch Straight Edge Top Sundance 4x6 stall mats product is the straight edge version of our very popular Sundance Mats Interlocking 3/4 Inch x 4x6Ft.. These incredibly durable and affordable 4x6 rubber stall mats work perfectly in horse stalls, weight rooms, and Cross Fitness gyms, or wherever the smell of rubber is not a concern indoors.
Benefits of Sundance Horse Mat


Customers like using them for a number of reasons. For one, cleaning is easier. Traditional stalls will have a dirt floor with straw for bedding, which can be extremely messy. With horse barn flooring, straw is easier to remove, as it won't be mashed into the dirt. Owners can save money on bedding with these. Mucking becomes a lot simpler with flat, firm surfaces that the horse mat provides too. Due to high freight costs, please purchase 10 or more of this item.

Horses often will paw and dig, creating ruts, which result in unsafe areas, where they may not be able to stand comfortably, leading to joint problems. Our horse stable mats have helpful anti-fatigue properties that are shock absorbent and great for horse care. They are more beneficial to the large animal's joints than packed dirt or a concrete subsurface. During winter time, it delivers a bit of insulation against the cold ground too.

It has key features that set it apart from other products. Owners can feel comfortable that the rubber floor mats will support the weight of large animals without buckling or curling.

For those who are interested in an even thicker or larger mat, we have 4x8 feet models, as well as options that measure up to 2 inches in thickness. Understand that it could weigh more than 250 pounds.

Its edges are straight. This is especially helpful in a large area or in a wash bay where the owner will want to use multiple units laid side by side.

Ours are manufactured to tight tolerances, ensuring the edges are perfectly squared, allowing then to line up closely to each other. By avoiding gaps between them, horses will have safer areas to stand and move around, reducing the chances of a stumble. Gaps also allow water and urine to leak beneath, creating a muddy hazard.

Some prefer the tight fit of edging of interlocking mats. We have this extremely durable horse matting for sale with puzzle tabs and slots for simple installs. If the subsurface is a little uneven, it will mold itself to the slight bumps.

Count on Greatmats to deliver a high quality. Ours will be uniform throughout, which allows the material to avoid curling or buckling. Thinner, cheaper ones, such as some Tractor Supply rubber mats, will end up with failures at thin spots in the material. Additionally, cheaper horse mats others offer may not have precisely manufactured tolerance levels, which will lead to a gap between them.

Our customer service team is ready to answer questions. We will provide help with figuring out the correct number to purchase to cover a certain square footage. Going tightly wall to wall is important in stalls. Gaps at the edge of the installation could lead to a tripping hazard.
Features of Rubber Tiles
The 4 ft. x 6 ft. x 3/4 in. thick rubber stall mat has a number of benefits. The surface delivers good traction for animals and humans, thanks to a hexagon top texture. Even if they become wet, the texture means everyone will maintain a good footing.
Because our animal mats are hefty, for those who need to move them easily, we might recommend a smaller size. But for those who like the idea of using 100-pound 4x6 mats that the animal cannot jostle out of place, these are a smart choice. Understand that the 3/4-inch thickness in the rubber horse mat makes it difficult for people to roll it up and carry it as well.
Equestrians know that moisture and water can easily appear in the barn. With these in place, it is easier to clean, preventing mud from forming. Additionally, with the textured surface, it becomes slip resistant.
Installation is easy, thanks to the straight edges. Just create a flat subsurface. If they are lying flat, it'll reduce concerns over buckling or rolling. Those who need to cut it to fit in a certain space can do so with a sharp utility knife, but it will take several strokes to work though it.
Each provides 24 square feet of coverage area. We've calculated the precise horse mat numbers to order to fit within common size requirements.
- 10 by 12 feet: 5 tiles
- 10 by 14: 6
- 12 by 12: 6
- 12 by 14: 7
- 12 by 16: 8
Muck it well prior to installation. Remove any debris and loose bedding. It doesn't have to be perfectly flattened, as the horse mat will absorb minor undulations in the ground. Some customers choose to spread a layer of pea gravel a couple of inches deep before laying down the mat. The gravel creates a flatter surface, while also allowing any moisture in the area to drain away into the ground.
Additional Horse Mat Uses
There's no limit to the potential usages. A customer could use 10x10 horse stall mats for home gym flooring installations. These gym mats will absorb the impact from heavy free weights or from weight machines, protecting the subfloor from any damage.
This is a great material to use in a horse mat for home gyms because of its durability and its ability to support larger amounts of weight.
When in stock, our horse mat models will ship within two to three days. We have rubber flooring in multiple locations throughout the United States, which ensures the best shipping rates for these heavy materials. Here are the available shipping locations for these.
- West Chicago, Ill.
- Billings, Mont.
- North Haven, Conn.
- Atlanta, Ga.
- LaGrange, Ky.
- Orlando, Fla.
- Denver, Colo.
- Colton, Calif.
Please contact Greatmats for information on the delivery requirements.
FAQ Horse Mat Q&A
What are stall mats used for?
Stall flooring is manufactured to make things safer and more comfortable inside a barn environment. It doesn't erode or break down under stress, which is helpful with big animals. People may choose to place them in gymnasiums in a house too.
How thick should interlocking horse stall mats be?
A standard measurement will be 3/4 inches, but for those who need extra durability and cushioning, selections up to 2 in. are available. Be prepared to have a plan for handling these heavy duty models when opting for the thickest designs, as they are extremely hefty.
How much does a 4x6 horse mat weigh?
With a standard depth measurement of 3/4 in., these rubber horse mats will weigh about 100 pounds.
How much do stall mats cost?
These provide a good value, covering quite a bit of space for a reasonable price. For the majority of products, expect to pay $2 to $4 per square foot, depending on what type of thickness is desired.
How do I get rid of the rubber horse stall mat smell?
Customers love that the materials consist of recycled rubber, making them eco-friendly. This delivers a high level of durability and longevity, creating a great value. But it will generate a rubbery odor in a closed-off room, almost like a new car smell. We'd recommend having ventilation and air movement with a fan available in the exercise room to help clear the odor. Over time, the smell will dissipate.
Surface pattern has changed from Pebble to Hexagon as of March 2023.
Maintenance
Always use Neutral Ph cleaner on rubber flooring. Damp mop with hot water, use two buckets to keep mop clean.
Shipping
Ships via freight delivery shrink wrapped on pallets.
This Product Ships Freight Only.
Please review our shipping disclaimer.
ANSWERS
Product Questions:
Q: Are these mats permeable for liquid?
A: Water will not penetrate into these rubber horse stall mats.
Q: Does the straight edge punter standard flooring have a waffle bottom?
A: No, the waffle bottom is our foaling mats. For more information about our foaling mats, visit this
blog
.
Q: Is this rubber flexible ? can it be rolled up, tied & taken to horse shows to put in the stalls ? is it available in 5/8 inch or 1/2 inch thickness ? Possibly you have a different product that would suit my needs better . I do Not want the interlocking, I prefer to roll , tie, & haul in horse trailer. Thank you. Sylvia
A: The tiles are not rollable, they weight about 100 lbs each and are not very portable. The 4x6 ft rubber mats are available in 3/4, 1/2 and 3/8 inch. For a portable stall mat, consider our 2x2 ft interlocking portable horse stall mats. We also have rolled rubber in 1/2 or 3/8 inch in 4 ft widths that can be rolled up.
Q: Can this be used for a weight room?
A: This rubber floor mat can be used in a weight room, the tiles are made for equine use and may have a higher rubber smell, which for people with sensitivity to smell might create an odor issue. For other weight room options, visit our
Top 5 Floors for Weight Training
page.
Q: Can this product be used outside?
A: This rubber mat is designed for indoor or horse stall use. Outside we recommend a full glue down.
Q: What is the best rubber flooring for home gym?
A: It depends on the application. Please contact our sales team to discuss.
Q: 1. How will this produce hold up if I put it outside on a concrete patio in direct sunlight 2. How would it hold up, if I put it in a garage and occasionally park a car on it.
A: These rubber mats are not made to be used in direct sunlight or for vehicle use.