Cheer Mats Guide
You've come to the right place to learn all things Cheer mats. In this buyers guide will give you tips on how to choose the right mats and care for them. You find information about how they are made and what materials are used. You'll even get a chance to hear from some of Greatmats cheer mat customers and why they use the mats they do.
Cheer Mat Videos
Cheer Mat Considerations For Purchasing
Cheer Mat Connect Strips - Hook and Loop Attachment
2019 National Cheerleading Coach of the Year Angie Koenig
2018 Greatmats National Cheerleading Coach of the Year Kaylee Cottrell on 2019 Contest
How to Install Cheer Mat Connect Strips
Nashua Elks Crusaders entry for Greatmats $1000 Giveaway
Bradford Area High School entry for Greatmats $1000 Giveaway
Janesville Craig Cheerleading Entry for Greatmats $1000 Giveaway
Greater Nanticoke Area High School Cheerleading Entry for Greatmats $1000 Giveaway
Mount Gilead Middle School Cheerleading Entry for $1000 Giveaway
Greatmats $1000 Giveaway Cheerleading Contest 2016 for Cheer Mats or Cash
Cheer Flooring - Gmats 5x10 Roll Out Cheer Mats, 1 38 inch
5x10 Roll Out Cheerleading Mats - Gmats Roll Out Cheer Mats
Cheer Mat Customers - View All
Kaylee Cottrell is 2018 National Cheerleading Coach of the Year
Sherri Andrzejewski named National Cheer Coach of the Year
Elicia Morigeau is 2020 National Cheer Coach of the Year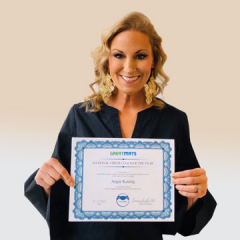 Angie Koenig Named 2019 National Cheerleading Coach of the Year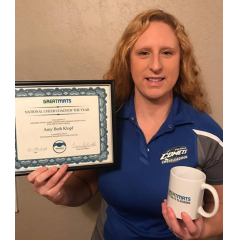 2016 Greatmats National Cheer Coach of the Year Amy Beth Klopf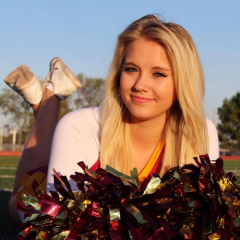 Cheerleading $1000 Giveaway Winner Denfeld High School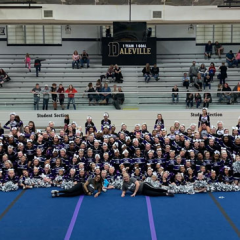 Anderson Invasion Cheer Mats - Cheerleading Competition Training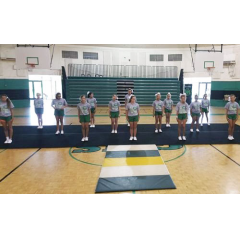 Greeneville Schools, Carson-Newman University Cheer Mat Testimonial
Cheer Mat How To's - View All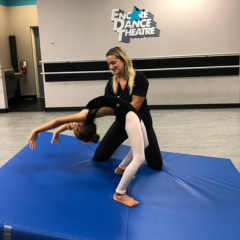 What Is A Cheese Mat Used For In Gymnastics, Dance or Cheerleading?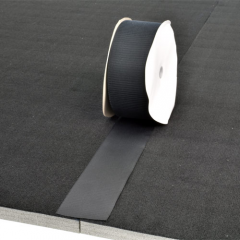 Cheer Mat Connect Strips Installation Video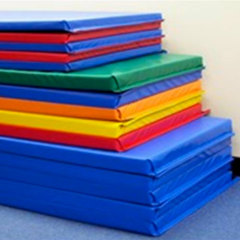 What Size Mat Should I Use for Gymnastics?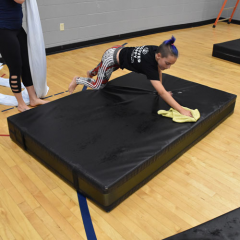 How to Clean Cheer Mats - Disinfecting and Sanitizing
Cheer Mat Ideas - View All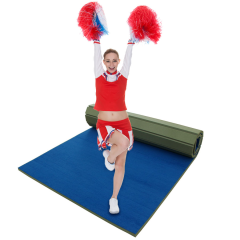 What Are The Best Cheer Mats For Home Practice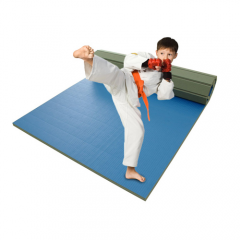 Roll Out Gymnastics Mats Comparison - Carpet vs Vinyl Top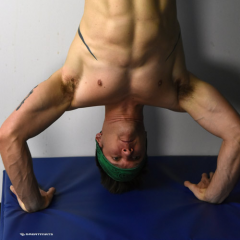 Personal Exercise Mats - Portable Gym Mats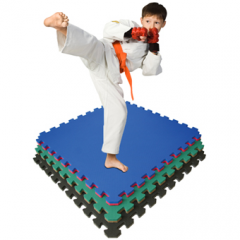 Residential Exercise Room Flooring Tile Options And Ideas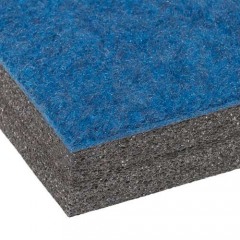 How Heavy Are Cheer Competition Mats?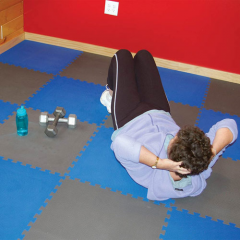 T25 and P90x Mats: Athletic Fitness Floor Mats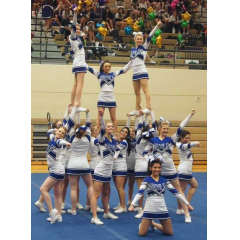 Stunting Mats for Cheerleading Training Safety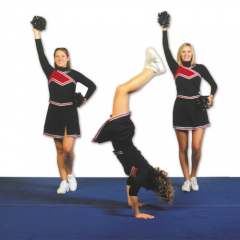 Top 5 Cheer Mats on a Budget
Cheer Mat Features - View All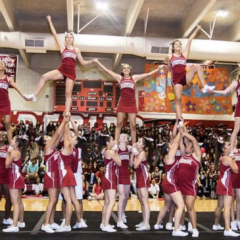 What Size Cheese Mats Are Best For Cheerleading?
When Would You Use A Cheese Mat For Cheerleading?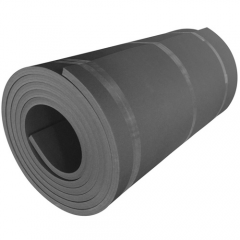 Where Would You Use a Roll of Foam?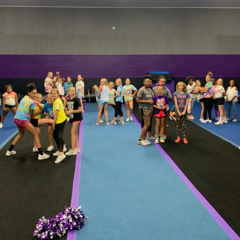 What is the Best Cheer Mat Thickness?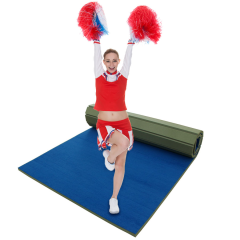 5x10 Cheer Mats For Home - Features and Benefits Video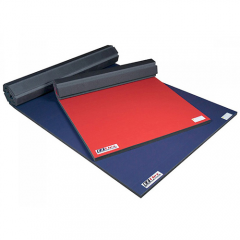 What Is A Cheer Dead Mat?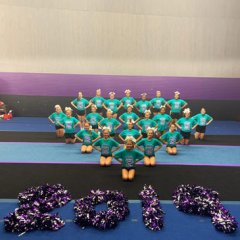 How Much Do Cheer Mats Cost?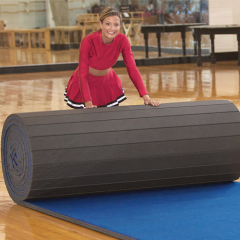 Cheer Mats - What Are They Made Of?
Cheerleading Flooring Blogs, Videos and Testimonials
Whether you want to practice cheerleading at home, at school, or at a studio, safety is important. Coaches need to use safe training techniques. Cheerleaders need equipment and workout gear that allows them to enhance their skills properly. And introducing a safe type of flooring and padding for practice, such as cheer mats, reduces the chance of injury.

Different workout plans require certain types of cheer mats and pads. These mats are designed smartly, meaning they're often easy to roll up and store when they're not in use. Here are some common designs for mats and pads used with cheerleading.

Cushioning level. Cheer mats are available in multiple levels of thickness and cushioning. Mats at less than 1 inch in thickness generally provide the most stability and the least cushioning. These are made from firm materials that work well for jumps, providing support for basic cheerleading moves.

Mats with 1 to 2 inches of thickness are suitable for tumble practice. They often have a vinyl covered panel with double stitching or a carpet top fused to foam that enhances durability.

Padding with more than 2 inches of thickness provide outstanding cushioning. A pad like this, such as a crash mat, is much like pads used for gymnastics. It works nicely for stunting practice, helping cheerleaders avoid injuries from falls from height.

Coverage size. Multiple sizes of cheer mats are available. For practice at home, smaller sizes are desirable, such as 4x8, 4x10, and 5x10 feet. Many of these mats will fold up or roll up, ensuring you can store them wherever you want.

Some designs of these rectangular mats contain Velcro on the sides, allowing you to connect multiple mats together securely for extra coverage area. With the Velcro on the edges, the mats will remain connected, even when placed under the stress of cheerleaders working out on them.

Larger sections of matting are available too. These are useful as a tumbling approach strip, as some versions measure 6x42 feet. With this type of shape, the cheerleader can make a long approach run before attempting a tumbling pass. They also work well when placed side by side to create a competition floor.

Competition mats may have a large, square coverage area of up to 42x42 feet. Competition officials will tape together seven of those 6 foot wide strips of mats to result in the final coverage size.

Mat material. Cheer mats can consist of a variety of materials. Some create a greater level of cushioning, some deliver durability, and some give cheerleaders the traction they need for jumping, tumbling, and stunting safely.

For the maximum cushioning, you'll want a mat that consists of flexi foam that compresses when stepped on or fallen on, cushioning the blow of a crash.

Flex foam is not used as a finished surface, but rather as the cushioned underside of a carpet bonded mat. Blue is the most common cover color.
Smaller mats are most often covered with vinyl or denim. Sometimes, this cover will lock in place with a zipper, so you can remove the cover if you ever need to clean it. But more commonly, they are permanently secured over a foam core.

A competition style of mat will often consist of a carpet top bonded to the cushioned foam. For maximum durability, the carpet is flame bonded to the polyethylene foam, rather than glued. This is a nice combination, as it delivers the best features of both materials. You'll have the cushioning of foam in the bottom section and excellent traction in the carpet top.

For padding where cushioning is less important than traction, such as for basic cheer moves or for dance routines, a firm type of EVA foam flooring is inexpensive and durable. Tthese EVA foam mats are available in puzzle style designs, which simplifies assembly and disassembly, allowing you to create the exact coverage size you need.

Practicing skills. Certain cheer mats have specific designs that help novices learn skills. Often times, these mats are used in a similar manner for gymnastics practices.

Some cheer studios will use incline wedge mats for beginning cheerleaders. Also called cheese mats, they gradually change the height at which the athlete is working.

The slope of the mat is helpful for learning somersaults or cartwheels, as gravity aids the cheerleader in completing the skill successfully. And once they have a feel for how to perform the skill properly, they'll eventually be able to practice on a flat floor.

For starting with skills like walkovers or back handsprings, an octagon mat is the perfect option. It allows the cheerleader to bend his or her body over the mat. As the octagon shape supports the curve in the athlete's body, the coach helps with proper hand and foot placement to complete the skill. Just choose an octagon mat size that will match the height of the cheerleaders who will be using it.

Cheer mats buying guide. When you're ready to buy floor padding for your cheerleading team, multiple choices are available, ensuring you can find one to fit your budget. When you count on a trusted supplier, finding a cheap price for cheer mats doesn't mean you have to settle for a poorly made product either.

For more information on the best options for your situation, just click the links in our guide. You'll find multiple ideas for using these pads, including testimonials, product reviews, informational articles, and videos.