What Is A Cheer Dead Mat?
By Lisa Hobbie Created: August, 2020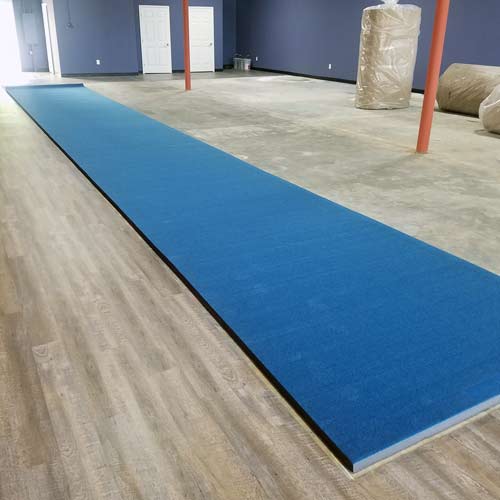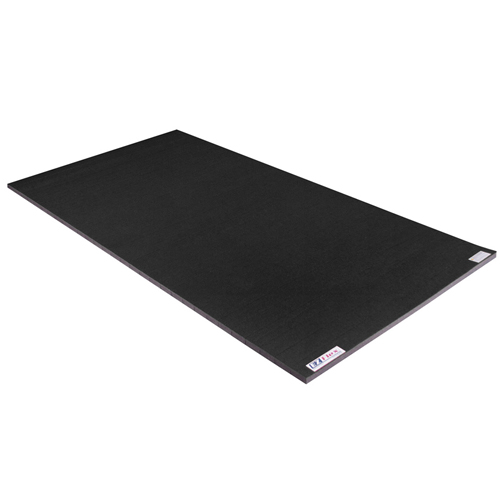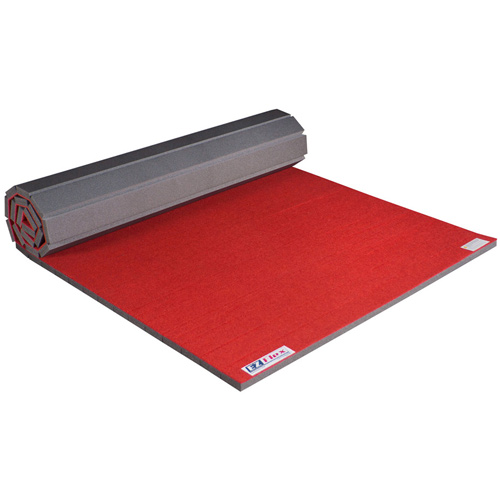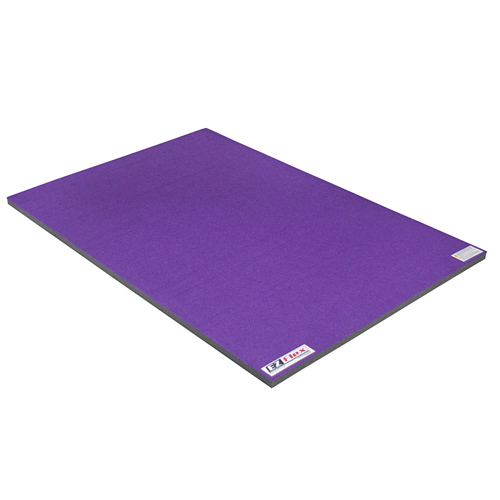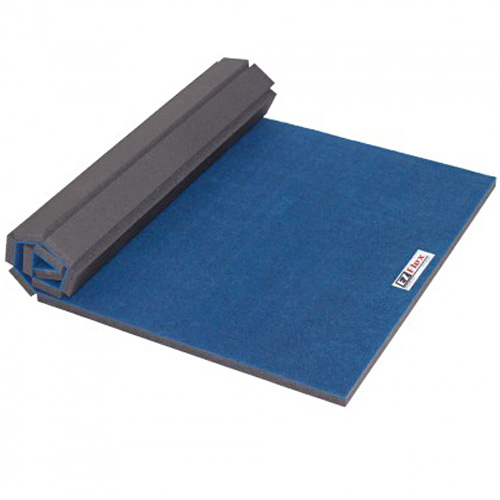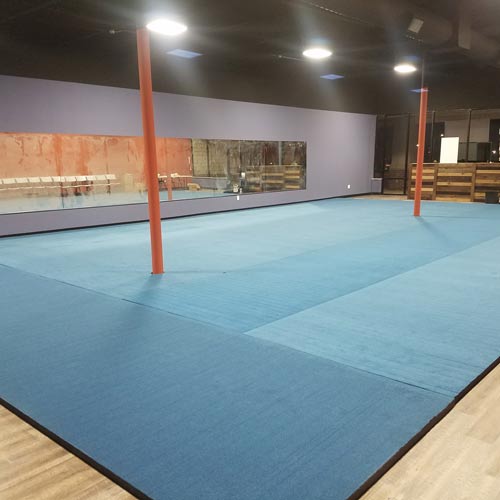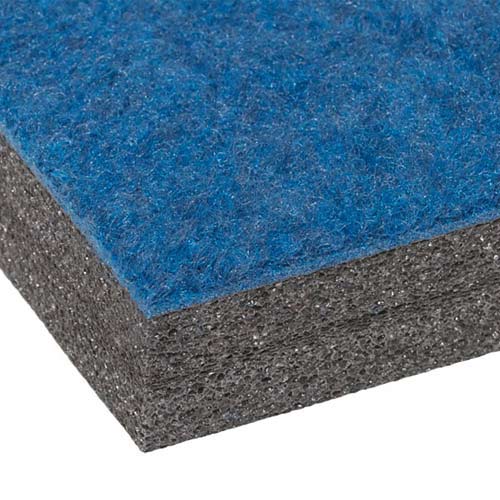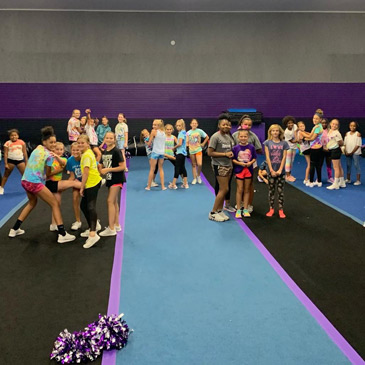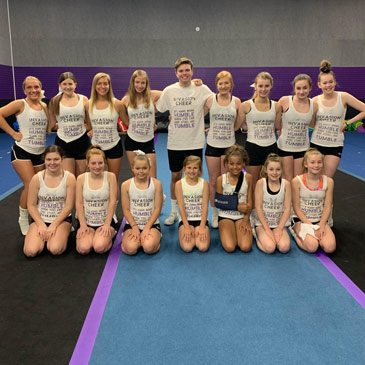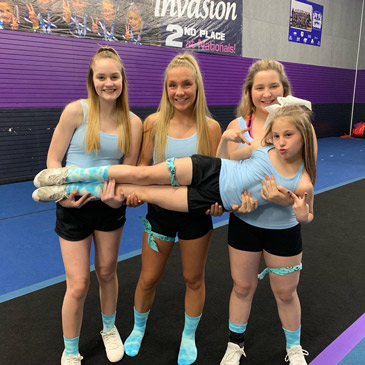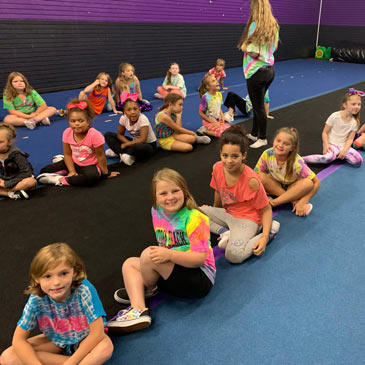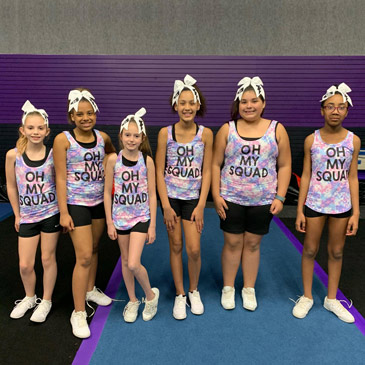 A cheer dead mat is one that is a flat ''dead'' surface. Certain types of gymnastics and cheer mats have a sprung system. Simply put, a cheer dead mat is a cheer mat without spring.
One of the main differences in using a cheer dead mat is learning how to land. With a spring surface where there is extra bounce, you would typically land on a flat foot at once with the force going towards your heel and being light on the toes. With a dead surface, you would typically land on the balls of your feet and roll them outward. Overall, the main difference is just the amount of give a sprung mat has versus a dead mat, but both provide safety and protection for the cheerleaders.
Greatmats has a large variety of different types of cheer mats, including a cheer dead mat selection.
6x42 Cheerleading Roll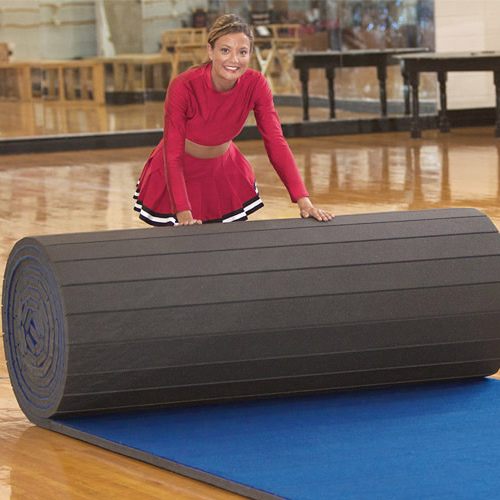 This cheer dead mat is extremely durable and professional quality and made in the USA. It comes in many colors - making them an attractive option for schools. Where some manufacturers glue carpet to a cheap foam mat, the top of this roll up mat is made of a 26 ounce needle punch carpet that is flame-bonded to a cross-link polyethylene foam base layer - making it the highest quality blend of materials available. Greatmats features these flexi roll carpeted cheer mats for competition teams, high school squads, and college teams, and more, and they come with a 3-year warranty. They provide great support and cushion landings for any tumble, roll out, roll up or other stunt, and they are extremely durable - standing up to continued pounding from jumping and stunting.
6x42 Poly Flexible Roll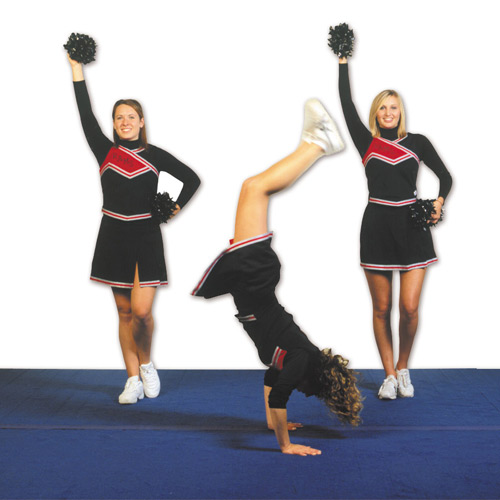 Greatmats also offers a 6x42 roll out mat made of the same quality as competition-style cheer mats - only thicker. These are great for cheerleaders to practice all of their runs and stunts on, as they will then feel ready for the floor when they have a competition. This mat maintains its strong performance level and integrity through hours of practice time and transportation, as it is manufactured to the highest standards in the industry. These mats are made in the USA and carry a 3-year limited warranty, so you can be confident in their value and quality.
To clean these flexi roll mats, simply vacuum as needed - like you would any carpeted floor. Periodically, the cheer mats should be cleaned with a hot water extraction or steam cleaner and disinfectant.
Always follow the manufacturer's instructions when using any cleaners or disinfectants to make sure what you're using is safe for the product.
Home Cheer Mat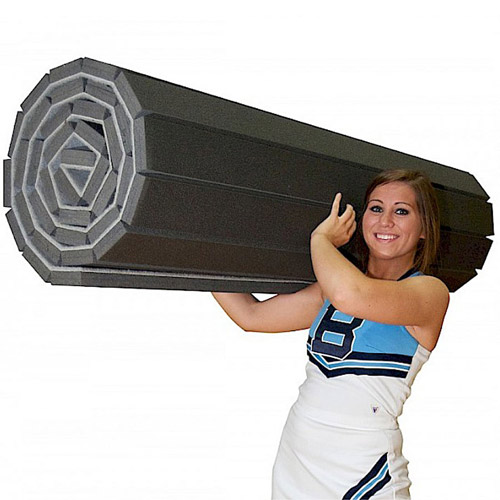 For a 5 x 10 portable practice floor that you can just unroll and use, a home cheer mat is an excellent choice. This cheer dead mat is made in the USA from high performance sports foam with a durable, needle punch carpet top. These mats are lightweight and portable. They perform well as a tumbling strip when multiple mats are connected together.
If conditions are right, these mats can be used for temporary outdoor cheerleading practices. Just make sure to avoid placing them over sharp objects or wet ground and don't leave them exposed to direct sunlight for extended periods of time as they are not UV treated. Greatmats also offers a smaller, 4x6 Home Cheer Mat option for smaller spaces. It has the same benefits and the same 1 ⅜ inch thickness as the larger version.
2 Inch Thick Home Cheer Mat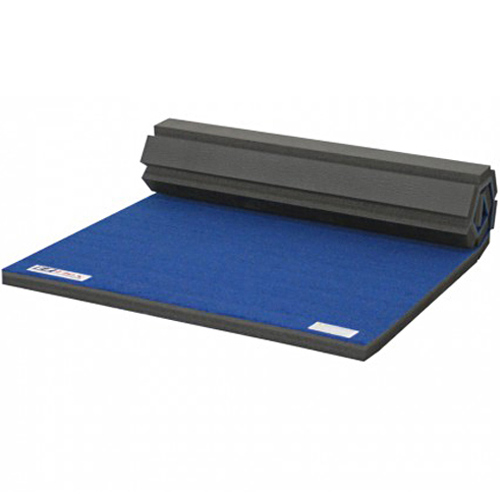 If you desire a thicker cheer dead mat for home practice, this is it. Although lightweight and portable, its 2 inch thickness provides ideal shock absorption on top of soft and durable carpet. This product is made in the USA and is easy to roll up and transport. It is made of high performance sports foam with laminated, needle punch carpet. This is a great mat to use for mastering new stunts and skills where a little extra padding is needed for a safe landing. They can be used indoors or outdoors, and will stand up to regular use with a 1 year limited warranty. These mats also feature a foam backing that is sliced part of the way through to make it easy to roll up.
Greatmats for all of your Cheer Mats!
Cheer mats are an absolutely essential part of cheerleading training and performing. They help athletes master skills and stunts and build strength, flexibility, and confidence. Most importantly, they help minimize the potential for serious injury, so it's imperative that you choose a cheer mat that is made from high quality materials to ensure safety and durability. Where cost and price are likely important to you, choosing a matting system that you can count on should be your top priority.
There are many styles and sizes of cheer mats available for sale at Greatmats, and those highlighted are just a few. If you would like to discuss these or any other options, just contact the friendly and knowledgeable customer service team at Greatmats. Together, you can figure out what the options are for your athletes and your space.