When Would You Use A Cheese Mat For Cheerleading?
By Paige Cerulli Created: June, 2022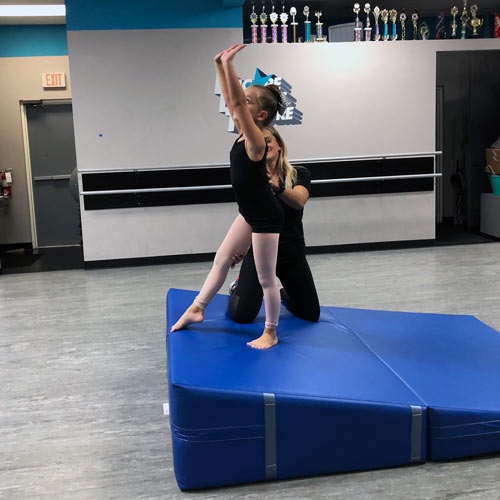 One of the most essential elements in your professional or home gym is a cheese mat. These versatile mats can be used for countless applications, and cheese mats for cheerleading and gymnastics help to keep athletes safe while also teaching them new skills.
How to Use Cheese Mats for Cheerleading and Gymnastics
Cheese mats, also called incline wedge mats, aren't just for cheerleading. They're used by both beginner and advanced gymnasts and dance and have a key role in skill development and in the performance of drills.
These mats are available in different sizes, so you can choose the dimension that's best for the specific drill or skill development that you're focusing on at the time. Folding wedge mats offer even more versatility, since you can arrange them in more orientations.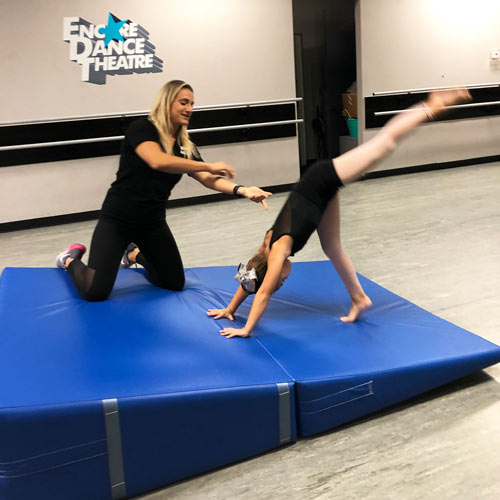 These mats provide the support and guidance gymnasts and cheerleaders need to safely develop skills. By supporting athletes through each phase of new skill development, the mats give the athletes a chance to experience the skills and develop the muscle memory needed to perform them safely.
You can use these mats to introduce and perfect a wide array of skills:
Cartwheels
Back handsprings
Log rolls
Forward and backward rolls
Splits
Jumps
Bridges
Handsprings
Donkey kicks
The mats are also ideal for basic conditioning, as well as uphill vaulting and basic floor tumbling. You can use them to help athletes transition to training on bars, and to establish the skills necessary for tumbling drills like the rebound pass.
These mats can also help athletes learn how to connect skills together, and they make it easier for you to assist athletes throughout these drills.
In addition to using cheese mats for gymnastics and thanksgiving, you can also use these mats in other programs, including mommy and me programs, recreational centers, and elementary and high schools.
How to Successfully Implement Cheese Mats in Your Program
Whether you're running a professional cheer program or want to give your children additional tools to use in your home gym for their cheer practice, it's important to choose the cheese mats that will best suit your needs.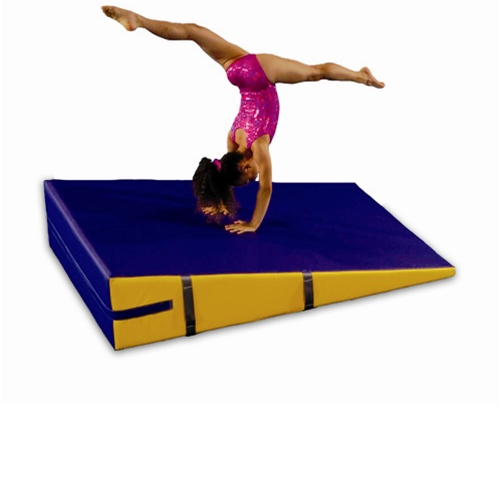 For a cheese mat to be valuable to your athletes, it needs to be the right size for the skills that they're developing. Smaller mats tend to be most useful to younger athletes, though it's helpful to have cheese mats of multiple sizes.
Smaller mats can help to introduce skills like jumps and splits, while large mats are useful for giving athletes the height needed to introduce back handsprings. Some of the largest mats are helpful for cartwheels and tumbling passes.
If you can only buy a limited number of mats, consider the experience level and height of your athletes. Try to buy mats in assorted sizes that will be most useful for the specific skills your athletes need to develop or practice.
If you are running a program that caters to both young, beginning athletes and more advanced, older athletes, you will need cheese mats in a few different sizes. Opt for a small, medium, and large sized mat if at all possible.
Tips for Choosing the Right Cheese Mats for Cheerleading and Gymnastics
As you shop around for cheese mats, you will discover that there are many different types of mats available for sale. These mats aren't all made the same, so it's important to understand how to identify the mat that's best for your program.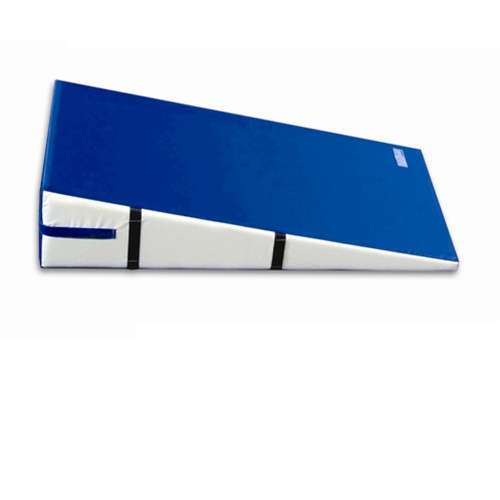 The quality of cheese mats can vary significantly. You might be tempted to buy cheap mats for sale, but you will be sacrificing quality and the mats' performance.
When deciding which mats are best for your needs, it's important to consider the quality of the foam inside those mats. You will want to choose a mat with foam that's firm enough to offer support and be durable, but that also adequately absorbs shock to help keep the athletes safe.
The quality of the vinyl cover is also essential. Look for a durable vinyl that can withstand frequent use, and make sure that the mat features seams that are tightly stitched.
The mat's warranty can give you an idea of its quality. At Greatmats, our cheese mats are backed by one-year limited warranties so you can buy with confidence.
You will also need to consider whether a traditional or folding cheese mat is right for your program. Folding mats can cost slightly more, but they offer more versatility, so they're often worth that additional investment.
If you are buying mats for use in a program, look for products that are designed for commercial use. It's also important to familiarize yourself with the maintenance requirements of each mat so you can extend its lifespan.
Incline mats are available in many different colors. If you want to stay consistent with your business' branding, you may want to look for mats that are available in those specific colors, which can contribute to a cohesive look for your gym.