Greeneville Schools, Carson-Newman University Cheer Mat Testimonial
By Brett Hart Created: May, 2017 - Modified: October, 2019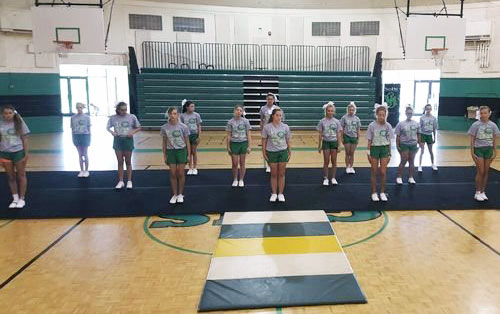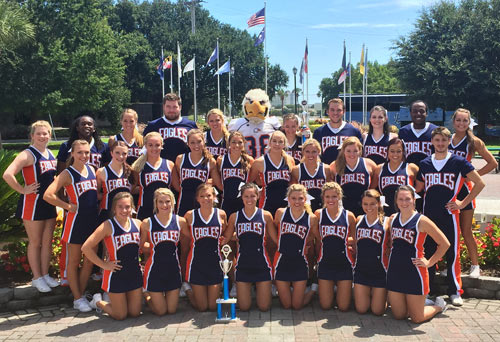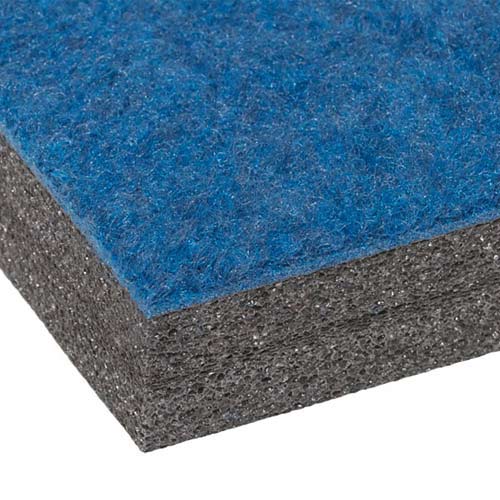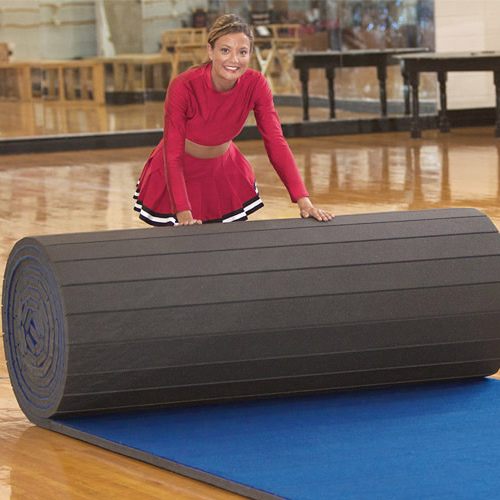 In just two years, the same pair of Greatmats cheer mats have benefitted three school cheer programs in the Greeneville, Tennessee, area.
Climbing Through The Ranks - Greeneville Middle School
It all began when Greeneville Middle School Cheer Coach Tessa Carter purchased two 6x42 foot Cheer Mats from Greatmats.com in July 2014.
''We bought them to practice for competition purposes,'' Tessa said. ''What we got... is exactly what we compete on.''
The ensuing season, Tessa's team of 16 cheerleaders practiced on the mats 2-3 days per week, including during the summer, and used them for pep rallies.
''We were the first school in our town to have cheer mats, besides the local gyms,'' Tessa said. ''It was kind of like a big thing to have.''
Greeneville Middle School went on to compete at state for the first time that year and claimed first place in the East Tennessee Small Division of the Tennessee Secondary School Athletic Association (TSSAA) tournament.
Greeneville High School
''Our high school competed the next year for the first time in probably 7 years,'' Tessa said. ''They didn't have any mats yet.''
So the middle school squad shared its mats with the high school team occasionally to practice tumbling and stunting.
''We'd take our mats to the high school, or we'd bring them back to the middle school, and we'd practice on them together,'' Tessa said. ''Both teams were able to get ready on them.''
Greeneville High School Cheer Coach Jessica Miller said, ''We realized we really needed our own (mats), and we wanted to have a full set to practice for competitions.''
In July of 2015, the high school ordered its own set of seven cheer mats from Greatmats that were exactly the same as the ones borrowed from the middle school.
Miller's team of 21 cheerleaders uses the mats once a week to practice stunting and said her favorite part about the mats are, ''They are easy to put away and store.''
''We've been able to improve our overall skill since we've had the mats to practice,'' Miller added. ''Last year was the girls' first competition. We couldn't have felt comfortable at all without having the mats to practice on.''
Carson-Newman University
While the high school cheer team was enjoying its new mats, Tessa and her middle school team also realized that they could really use a full-sized competition floor to practice on and came across of seven used mats at a price they couldn't refuse. So Tessa sold her two 1.5-year-old Greatmats Cheer Mats to local college Carson-Newman University - in Jefferson City, Tenn. The sale covered more than half the cost of the used full-sized competition floor.
''The mats we have now are 12 years old, and I think we can get another 5 years out of them,'' Tessa said. ''We're trying to put up money to buy a full set of new ones in about five years when these are really worn out.''
Carson-Newman's cheerleading team had recently grown from 20 members to 30 and needed more space, so the timing was perfect for it to add to its practice space.
Carson-Newman University Head Cheerleading and Dance Coach Christy Bowlin said, ''We use the mats during our weekly practices (approximately 7 hours a week) plus additional free stunting time.''
The mats are also used for Carson-Newman's ''Talons Tumblers'' acrobatics class.
''This is a class we teach local third grade through high school students during the school year, and during Fall and Summer cheer camps and clinics,'' Bowlin said. ''We love the mats due to ease of roll out and roll up.''
The ''traveling mats'' continued to bring good luck with their stop in Jefferson City as the Carson-Newman Eagles placed first in the Rally and Game Day Competition at the 2016 National Cheerleaders Association Summer Camp in Division 2.

Greeneville Middle School TSSAA 2014 Competition
Tessa Carter
Greeneville Middle School
Greeneville TN 37743