How to Clean Cheer Mats - Disinfecting and Sanitizing
By Lisa Hobbie Created: February, 2020 - Modified: September, 2023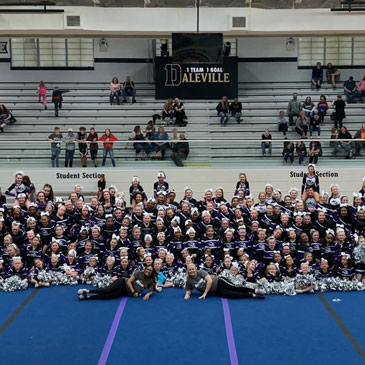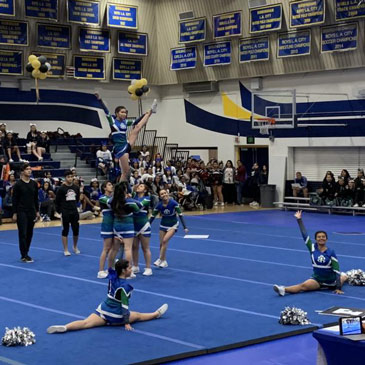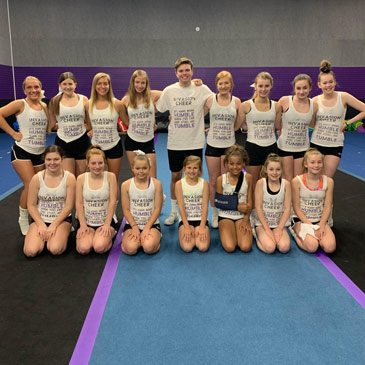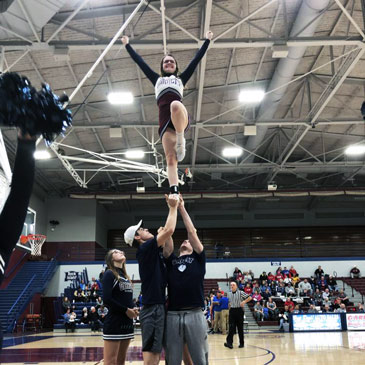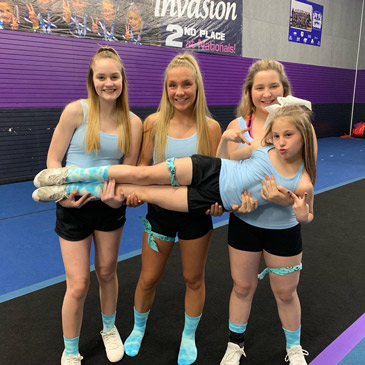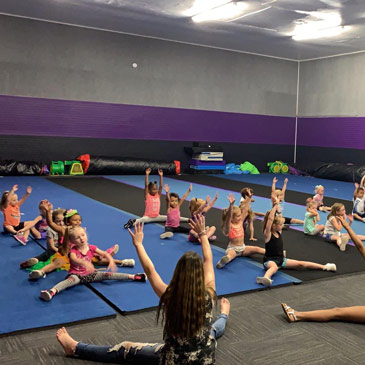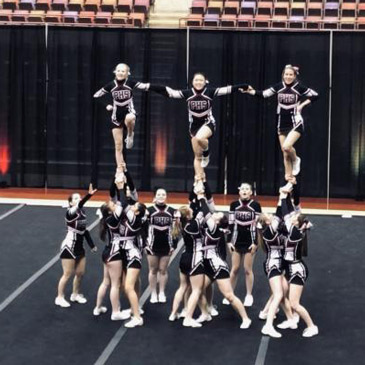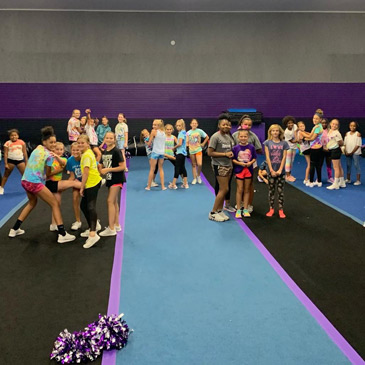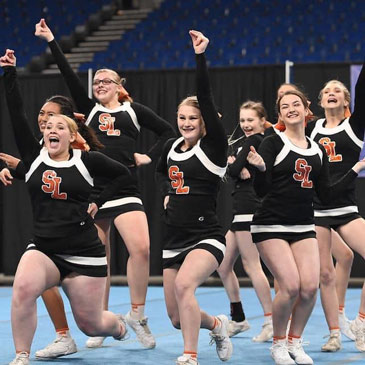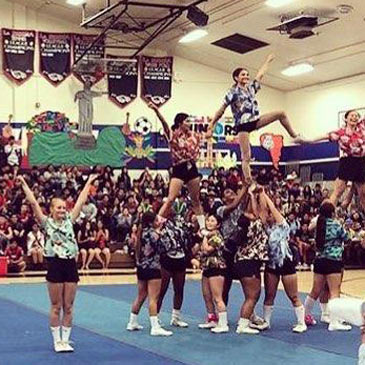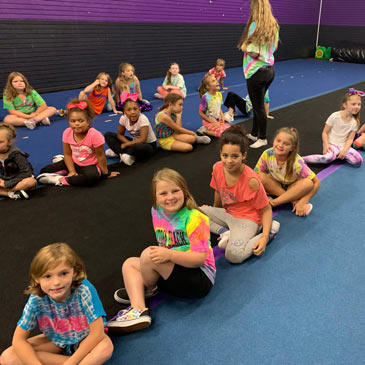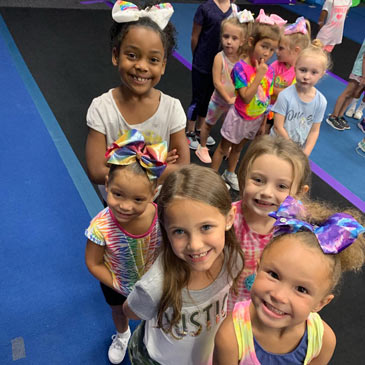 Cheerleading is an exciting and thrilling sport to watch! With the blend of gymnastics and dance and the high levels of energy, it's nearly impossible not to enjoy a cheer competition or performance. The thrills of cheerleading are not without danger, however, due to the high-impact nature of the sport. Cheer mats are an absolutely essential part of training and performing, as they help minimize the potential for serious injury. This makes them a must over any floor in a facility used for cheerleading tumbling and stunt training practice.
There are different types of cheer mats designed to help the athletes master specific skills. Although these mats are an investment, they are necessary and also long-lasting, as long as they are kept clean and well cared for! Greatmats offers numerous types of cheer mats for home gym, school, or professional settings, all of which are top quality at a great price and made to last if cared for properly.
How to Clean a Poly Flexible Cheer Floor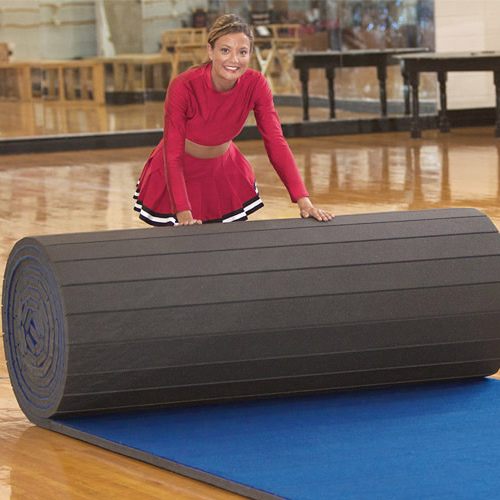 The poly flexible mats are available in different sizes and thicknesses depending on the needs of your facility and athletes. These are extremely durable, professional-quality mats that come in many colors - making them an attractive option for schools.
Where some manufacturers glue carpet to a cheap foam mat, the top of Greatmats' roll-up mats is made of a 26-ounce needle punch carpet that is flame-bonded to a cross-link polyethylene foam base layer - making it the highest quality blend of materials available.
Greatmats features flexi roll cheer mats for competition teams, high school squads, and college teams, and they come with a 3-year warranty. They provide great support and cushioned landings for any tumble or stunt, and they are extremely durable - standing up to continued pounding from jumping and stunting.
To clean these cheer mats, simply vacuum as needed - like you would any carpeted floor. Periodically, the
cheer mats should be cleaned
with a hot water extraction or steam cleaner and disinfectant.
Always follow the manufacturer's instructions when using any cleaners or disinfectants.
How to Clean a Home Cheer Mat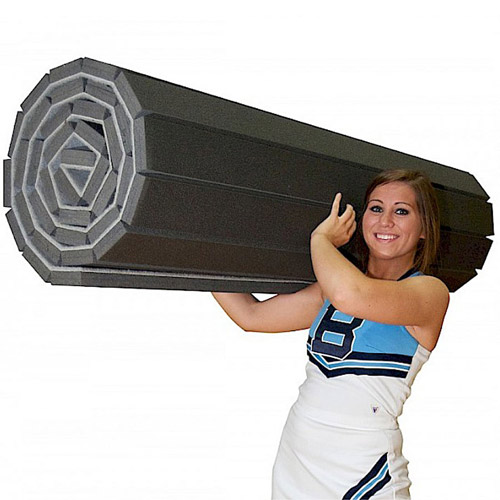 For a lightweight, durable, and portable cheer mat that is made from high-performance, carpeted sports foam and features a roll-up design, choose a home cheer floor. Like the poly flexi roll mats, these are available in different sizes and thicknesses. They can be used indoors or temporarily outdoors and will stand up to regular use with a 1-year limited warranty. These mats also feature a foam backing that is sliced part of the way through to make it easy to roll up.
To clean, simply vacuum the carpet top. If stains occur, you may use a rag and a carpet cleaning product. The carpet top of the mats does absorb liquid, so avoid saturating it with water or liquid cleaners.
How to Clean Panel or Landing Mats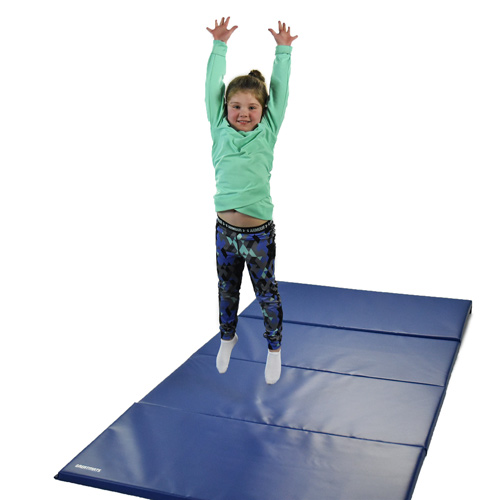 Greatmats has a wide variety of gymnastics mats from which you may choose varieties that are flat and others that fold up and lay flat to attach to one another with velcro. They are constructed with a vinyl covering and durable foam interior and are lead and phthalates-free. Many are made in the USA all all use the highest quality materials. They are available in numerous colors, sizes, and thicknesses. They are designed for durability and superior shock absorption and work as a great skill-building cheer mat.
These cheer mats will likely get a lot of heavy use, requiring frequent cleaning to remove odors, dirt, and sweat and to maintain the best possible hygienic quality. It is imperative that the correct procedures be followed to wash and disinfect the mats to maintain their integrity and longevity.
To remove dirt and debris, the mats can be swept or gently vacuumed. Then, simply use gentle soap solutions and water to dampen a rag to wipe down the mats. A gentle scrub should suffice, as you never want to use abrasive cleaners, brushes, or techniques. It is also important to never use too much water in this process because if you're not careful, water could get into the foam layer - which could potentially damage the mat and create a home for mold or mildew to grow. For a quick clean-up, you may use a damp, anti-bacterial wipe, too.
How to Clean an Incline or Cheese Wedge Mat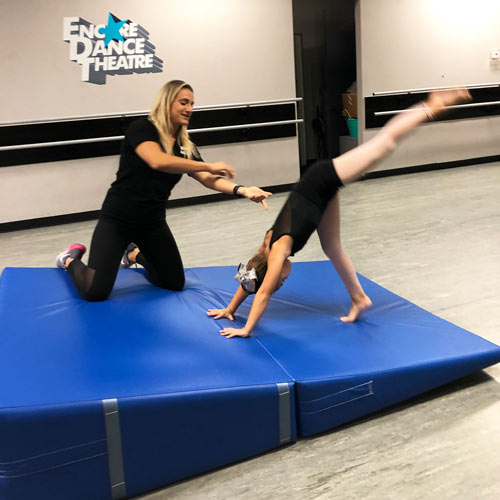 Another great mat used for learning and mastering new cheer skills is an incline gymnastics mat, which allows the athlete to work along the angled portion of the wedge. This helps the athlete adapt to making his or her body move correctly for a given skill or exercise until they are strong enough to perform it on a flat floor surface. They are especially useful when athletes are trying to learn specific moves such as walkover, cartwheel, tumble, dive roll, forward roll, and handstand roll. These are extremely durable and made using the highest quality foam and vinyl.
Incline mats are not waterproof, so they should also be kept inside and cleaned by using a mild cleaning solution mixed with water. Just get a rag damp with the solution and wipe down the mat as needed. It's simple to keep these looking great!
Numerous Cheer Mat Options at Greatmats
The cheer mat options mentioned are just a sampling of what Greatmats has to offer. If you would like to discuss these or any other options, just contact the friendly and knowledgeable customer service team at Greatmats. Together, you can figure out what the options are for your athletes and your space and how to keep them clean and well-maintained.