How Heavy Are Cheer Competition Mats?
By Lisa Hobbie Created: June, 2021 - Modified: March, 2023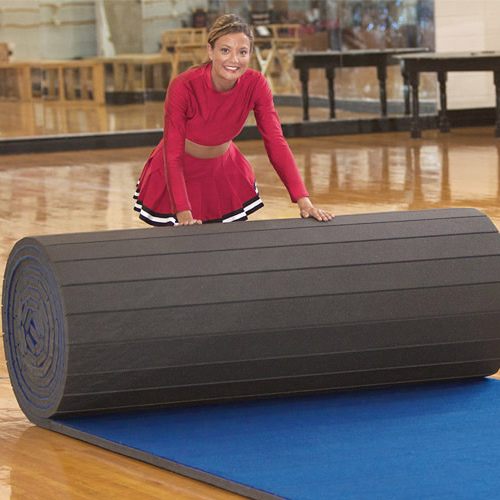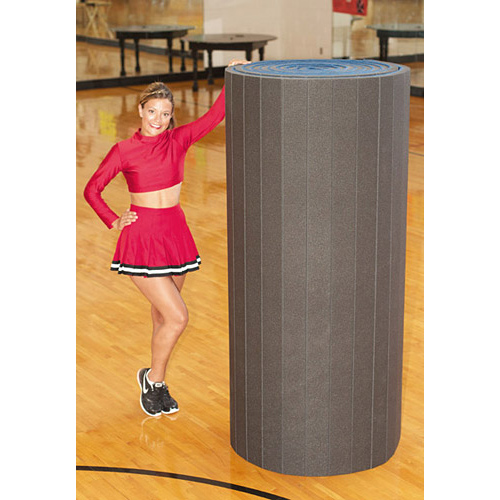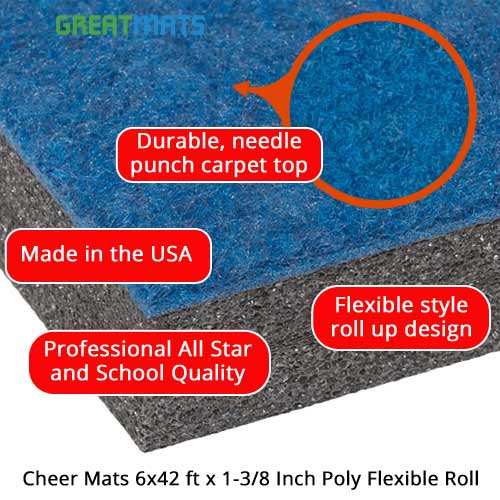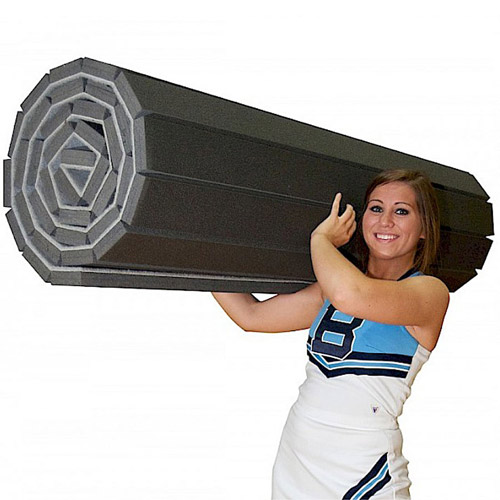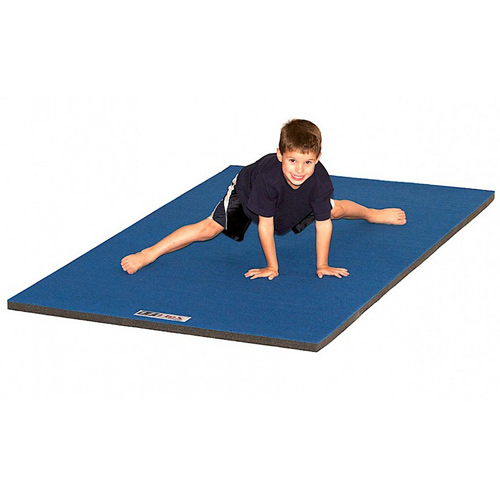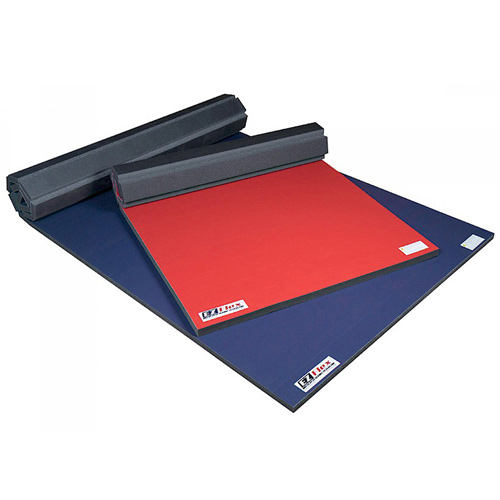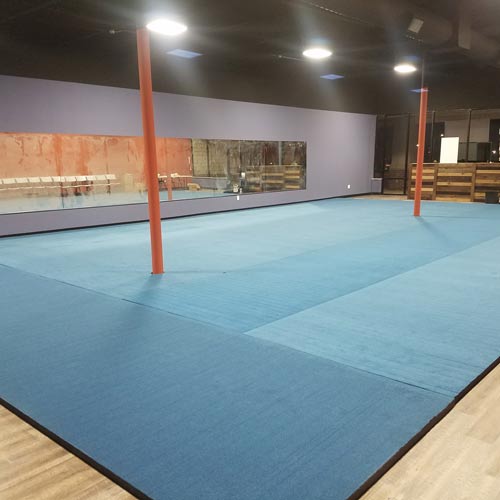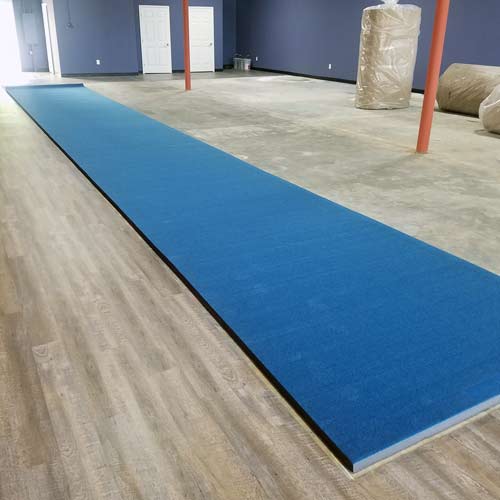 Cheer competition mats
are essential for varsity high school and all star competitive training sessions and events, offering safety that is essential for the sport.
The music is blaring, the crowd is cheering, and the venue is hopping. Team spirit is at an all-time high as your favorite team chants and cheers, and the tricks and works of the athletes are followed by waves and bows. A cheer competition is exciting, exhilarating, and full of fun, but it can also be dangerous and a setting for injury.
Cheer mats greatly alleviate serious injuries that would otherwise be caused by falls, missteps, and other cheer mishaps. Cheer competition mats must be heavy enough to stay put once set in place and to support the weight of athletes and their stunts.
Greatmats offers two popular cheer competition mats which are 125 and 135 pounds, respectively. These mats are:
Each of these mats offers a number of features and benefits that make them among the safest, most reliable, and highest quality cheer competition mats available anywhere.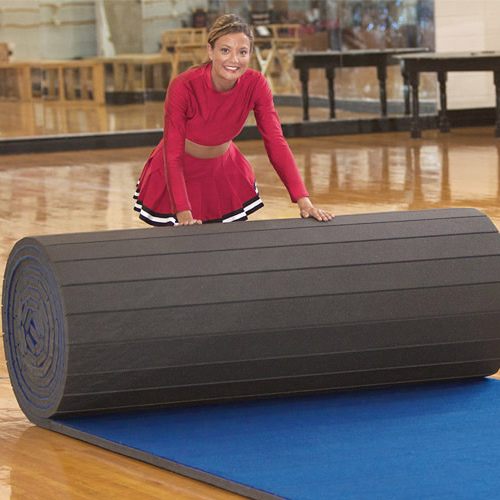 The Cheerleading Mats 6x42 ft x 1-3/8 Inch Flexible Roll is a carpeted roll up cheerleading mat measuring 42 feet by 6 feet and weighing 125 pounds.
These cheer mats are made in the USA and are among the most popular offered at Greatmats. They are available in many different colors, and if you put nine of these mats together, it makes the perfect competition sized flooring surface.
The mats are very durable with their needle punch carpet top - which also delivers an attractive and professional finish. The roll up design offers convenient flexibility and portability, making it perfect for practice or performance.
This product is manufactured to the highest quality assurance standards in the industry. The mats will perform perfectly for years without looking worn or discolored, and the foam used in these mats allows for constant pounding from tumbles and stunts without losing cushioning or shape.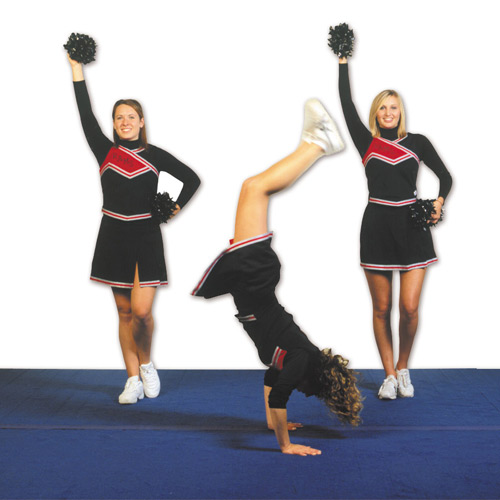 Cheerleading Mats 6x42 ft x 2 Inch Poly Flexible Roll is another cheer competition mat that can be rolled out for use. It weighs 135 pounds and is 2 inches thick. Each one measures 6 feet by 42 feet, so similar to the other product.
These mats offer the perfect level of cushioning. Because these mats have a carpeted top, they eliminate the sting or slap that can sometimes occur when falling on other types of mats - like those with vinyl tops.
These professional levell all star mats are made in the USA. They are quite large, offering 252 square feet of coverage. Once unrolled, they stay in place without rolling back up.
Although the previously 2 highlighted products are perfect for commercial or school training or competition, there are also products suitable for home practice. They are more portable as they are a smaller size, and can be moved by one or two people instead of three or four that are needed to move the competition mats.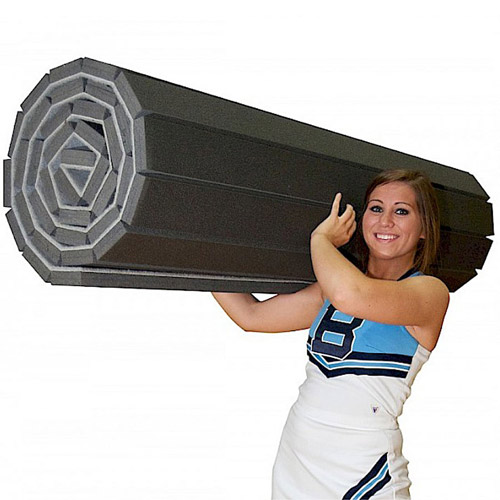 The Home Cheer Mat, for example, is a lightweight and portable option that is made in the USA of high performancing foam. It is ideal for traveling cheer events or home use, and it can be used alone or joined with additional mats for a larger usable space.
Each of these mats is 5x10 feet and 1 ⅜ inch thick. It weighs just 23 pounds and rolls up to a small enough size for one person to carry or store the mat when done.
Greatmats - For The Best Cheer Competition Mats
Greatmats offers a great variety of cheerleading mat varieties that are easy to install or lay into place without the use of tape or adhesive. They are designed and weighted specifically for professional, home, high school, and/or university practice and competition floors, and they are made in the USA in a variety of sizes.
Aside from the cheer mats featured, there are a number of other options available with mats to serve any purpose large or small. Whether looking for a folding mat, crash mat, or other product, Greatmats has the industry's best options. Just reach out to the friendly and knowledgeable customer service team who will explain the different weights, sizes, and options and help you determine the perfect mat for your purpose and space.