What Are The Best Cheer Mats For Home Practice
By Paige Cerulli Created: July, 2022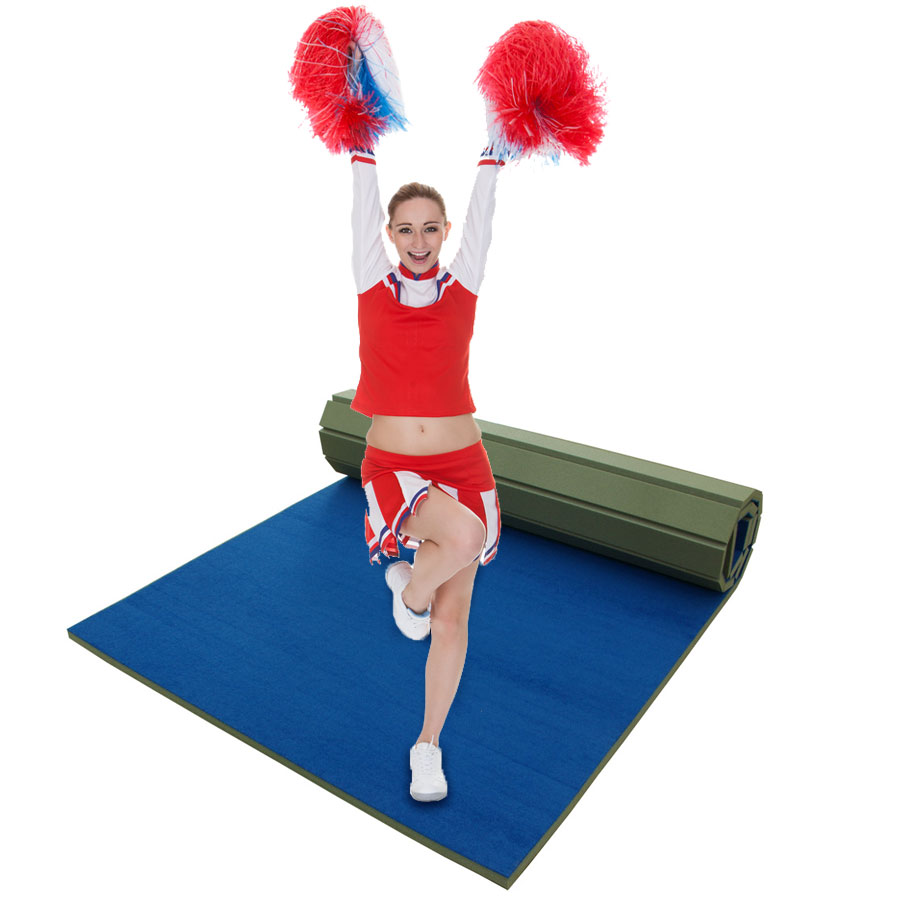 When practicing cheering at home, it's essential to have a quality cheer mat to help keep athletes safe. Our top picks for the best cheer mats for home balance affordability with safety and performance, supporting cheerleaders through every practice.
Qualities to Look for in Cheer Mats for Home Use
If you're buying a cheer mat for home use, you might be tempted to choose a cheap mat to save money. This can be a mistake, since cheaper mats also offer less protection and safety than thicker, more expensive mats do.
That's not to say that you need to invest in a top-of-the-line professional mat. Instead, it's important to look for the following qualities in a practice mat for residential use.
Thickness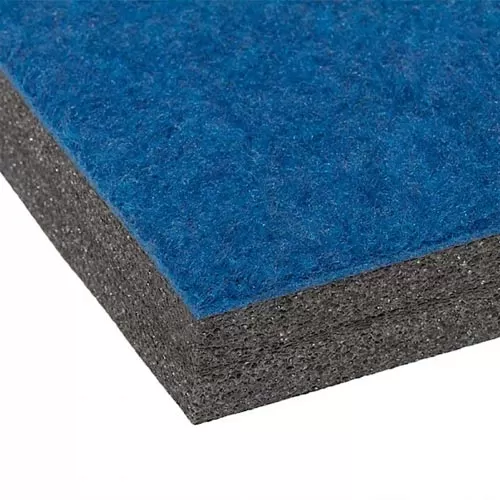 If you're going to use a mat for cheerleading training, then look for a mat that's at least one inch thick. Thicker mats offer greater shock absorption and protection, helping to maximize athlete safety.
If you're planning on using the mat for a tumbler practice session, then look for something even thicker, ideally around two inches. The thicker mats can help to absorb the increased impact that comes with tumbling, promoting joint health and helping to prevent injuries if a pass goes wrong.
Size
The size of the mat that you choose will also affect how versatile it is. It's best to purchase the largest mat that you can afford, which will give you more space to use in your training.
At a minimum, look for a mat that is 4x6 feet long for younger kids. Mats in larger sizes are better for teens, and you might want to look for mats that you can connect together to create lanes for tumbling passes.
Durability
Your home practice mat will see plenty of use, so look for a durable product that's designed to last. Investing a little more in a more durable product can save you money in the long run, especially if you have an enthusiastic gymnast in your home who will truly give the mat a workout.
As you shop for mats, consider the available manufacturer's warranty. A longer warranty can indicate that a product is more durable and that the manufacturer believes it will last longer than those with shorter warranties.
Low Maintenance
Consider the maintenance requirements of a mat. A waterproof mat is an ideal choice and it makes for easy cleaning.
Many mats are designed to simply be vacuumed as needed. This type of maintenance is easy to perform and will save you time compared with more complicated maintenance needs.
Portability
Portability is particularly important in cheer mats for home use. Look for mats that are lightweight and that you can easily roll out, use, and then roll up again.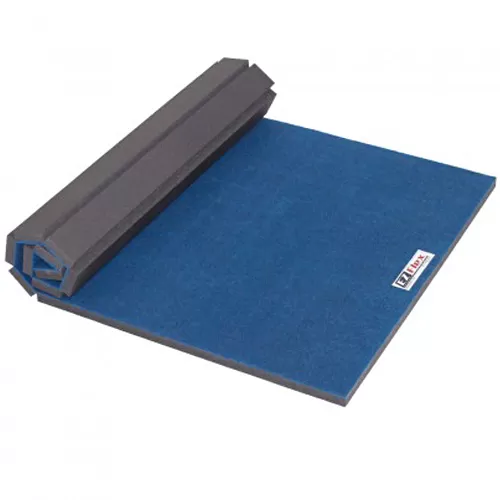 Folding or roll-up designs offer space-saving advantages, too. You can more easily store a mat when it's rolled or folded up, which is important when you have limited storage space in your home.
A mat that is easily portable also gives you more choices in terms of where around the house you want to practice.
Best Cheer Mats for Home Use
The Home Cheer Mat 5x10 Ft x 1-⅜ Inch is a top choice for home use, but it's also suitable for use in a studio or for outdoor events. Measuring 5x10 feet, the mat offers enough space for stunt practice while still being easy for a single person to carry.
This mat features 1 ⅜ inches of padding to maximize athlete comfort and safety. You can lay it over a hard, flat surface to pad that area for safer tumbling practice.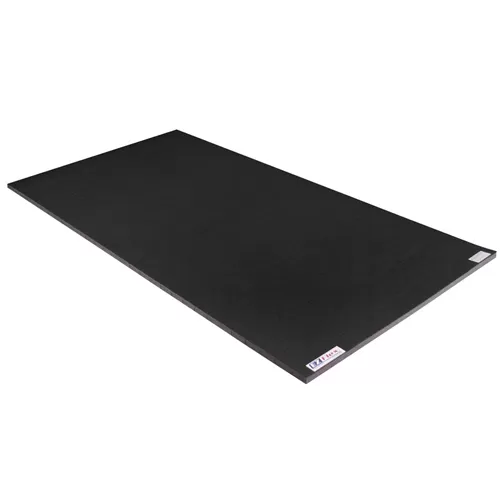 The foam helps to prevent muscle fatigue, while also reducing stress on the ankles and knees. The softer landing area means that cheerleaders can practice for longer periods of time.
The mat features a needle-punch carpet top that has been flame-bonded to polyethylene foam for maximum durability. The result is a sturdy mat designed to last, and it's backed by a one-year limited manufacturer's warranty.
This mat also offers the portability that's necessary for a home setting. It rolls up to just an 18-inch diameter, so you can easily carry it, store it away when not in use, and even transport it in a larger vehicle if needed.
The mat weighs just 23 pounds, so a single person can move it. It features precisely cut slits in the foam that allow it to be easily rolled up.
If you're looking for a larger practice area, you can line multiple mats up together. You can create a large mat area for skills practice, or line mats up in a lane for tumbling passes.
Maintaining the mats is easy. You can vacuum them as needed to keep them clean.
These mats are available in a wide selection of colors, including blue, purple, red, gray, teal, and black. You can choose your favorite color or mix and match colors to represent your cheer team's branding.