Top 5 Cheer Mats on a Budget
By Julia Nass Created: December, 2017 - Modified: August, 2023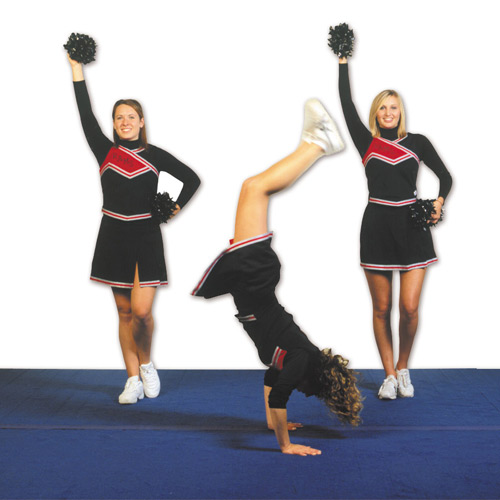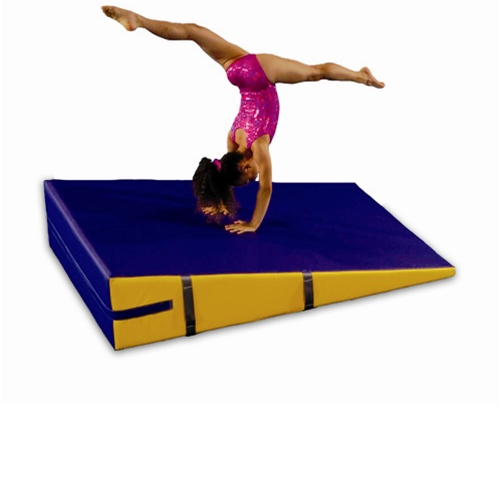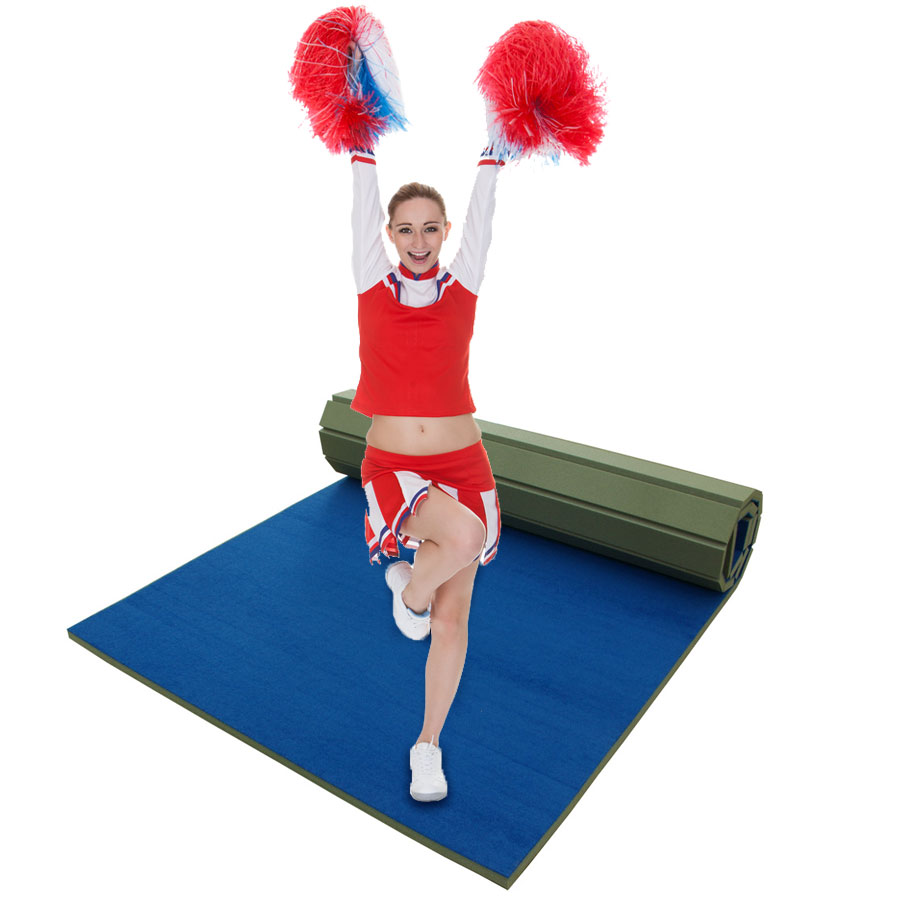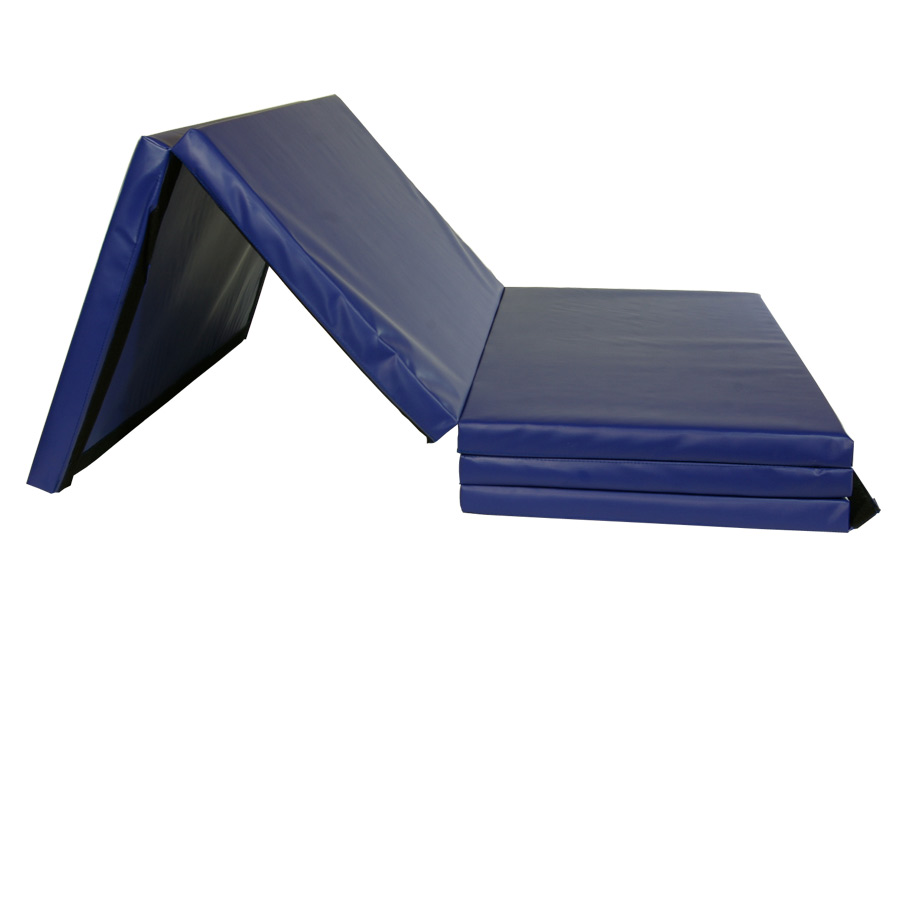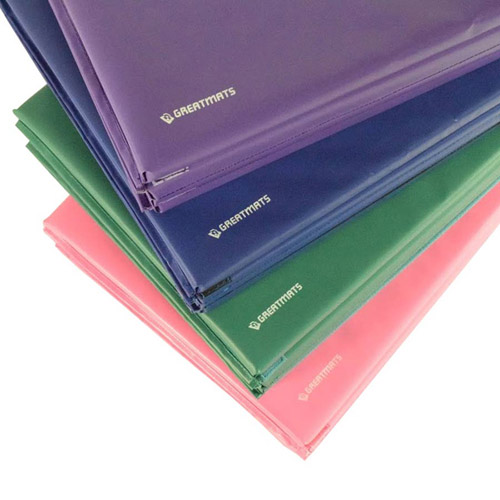 Finding cheer mats cheap online isn't too much of an exercise. Yet, finding cheap cheer mats online that maintain safety, comfort and long-lasting quality is a different story. It can be difficult to navigate through so many options, but when health and safety are on the line, it is important to know that quality is not forsaken with price. Unlike other flooring companies, Greatmats.com makes it easy. In fact, what follows is a straightforward list that highlights Greatmats' top five cheer mats on a budget. Each mat comes at a low price but upholds high standards of safety, injury protection, and overall quality.
5) Gym Mats 4x8 Ft x 2 inch 4V 18 oz
Gym Mats 4x8 Feet x 2 Inches
are a popular choice for those looking for cheer mats cheap. Each mat costs approximately $135.00. The high-quality, foldable mats are a safe and durable choice for use at home and in the gym. This affordable cheer mat is made of high-quality foam surrounded by 6P-compliant vinyl with double stitching. In other words, these cheap cheer mats are well-cushioned for safety and comfort and tough enough to withstand wear and tear. Mats feature 2-foot foldable panels that make transport and installation a breeze. In addition to cheer-related activities, these mats are awesome for gymnastics, aerobics, and mixed martial arts. Mats come in two stylish colors: black, and blue. Gym mats can be easily cleaned with a hot sponge and water.
4) Home Cheer Mat 5x10 Ft x 1-3/8 Inch
For the next Cheer Mats cheap find, Greatmats recommends
Home Cheer Mat 5x10 ft.
These cheap cheer mats are a perfect choice for at-home practice and training. Mats are sturdy, safe, and durable, but they are also lightweight and portable. These mats come in easy-to-handle rolls that are easily put out and put away into storage. Choose from 7 different colors for the non-woven, polyester carpet surface. At 1-⅜ inches thick, these flexible rolls provide cushion and protection during stunting, tumbling, and more. If you time the sales right, you can sometimes find these mats at Greatmats right as low as $230.00 (regularly priced at $270.00 per mat).
3) Gym Mats 4x10 Ft x 2 Inch 4V 18 Oz
Gym Mats 4x10 Ft x 2 Inch 4V 18 Oz
are constructed of top-tier materials for safe use in homes, studios and schools. The rugged 18 oz vinyl cover stands up to rough treatment without suffering tears or strains. The inside cushion is made up of a PE foam core that features a material density of two pounds per cubic foot. The benefits of such a foam core include incredible shock absorbency, comfort, and overall impact safety. These foldable, cheap cheer mats are versatile and easy to transport. When multiple mats are in use, they can be easily and securely connected together. With a hook and loop connector system on all four sides, you can secure mats end to end or side by side. These cheap cheer mats can often be found on sale for around $170.00 per mat.
Take from Mark from Texas, who reviewed Gym Mats 4x10 ft. ''Great product and great service! The order process was quick and easy. I liked that shipping was included in the cost and the cost was the least expensive of any competitor I found.''
2) Inclines Wedge Mats All Sizes
Greatmats boasts a wide variety of
Incline Wedge Mats
for a low cost. Beginners and elite athletes alike utilize Incline Wedge Mats for gymnastics and cheer training around the country. Athletes use Incline Wedge Mats for conditioning, floor tumbling, uphill vaulting, and transition training on bars. These cheap cheer mats can be ordered in one or two colors with over 15 vibrant colors to choose from. Mats start at about $316.00 per mat.
1) Cheer Mats 6x42 ft x 1-3/8 Inch Poly Flexible Roll
Next, Greatmats offers the fabulous
Cheer Mats Poly Flexible Roll.
These cheap cheer mats are great for large gyms or spaces. Each mat is sized at 6x42 ft x 1-3/8 Inch. With an easy-to-handle roll system, mats are effortlessly installed, transported, and stored. This roll features a soft, non-slip, tough needle-punch carpet surface. The carpet surface is flame-bonded to a durable polyethylene foam. High-quality materials and construction ensure Cheer Mats Poly Flexible roll remains safe and undamaged throughout years of intense impact and use. If ordering more than one mat, pricing includes hook and loop connector strips that will secure multiple mats together. Quickly clean the Poly Flexible Roll by vacuuming. These cheer mats come cheap at around $3.19 per square foot.