Home Cheer Mat 5x10 Ft x 1-3/8 Inch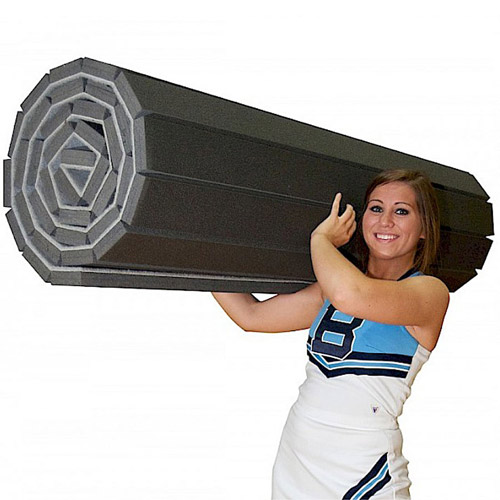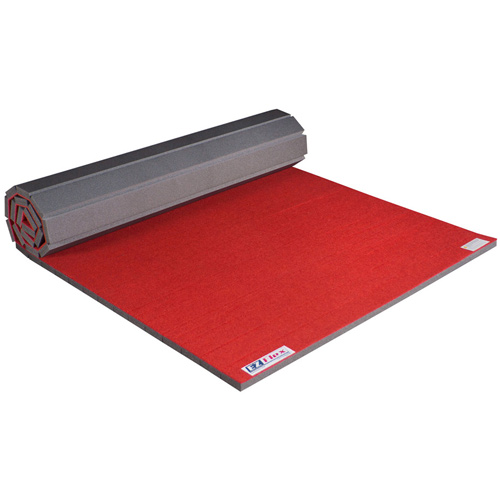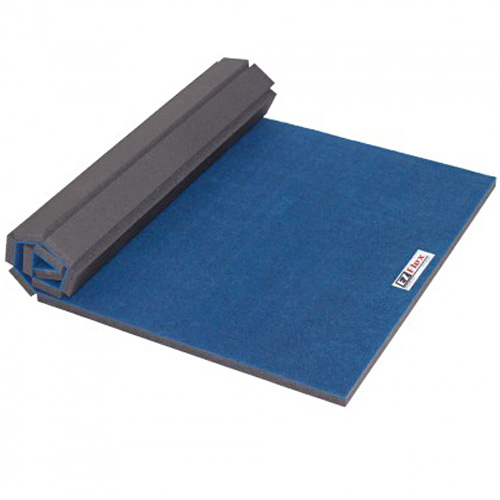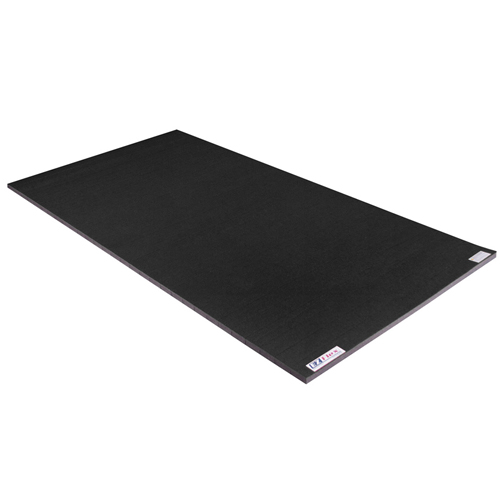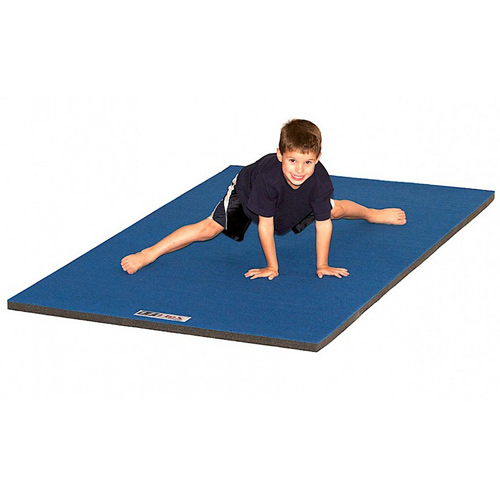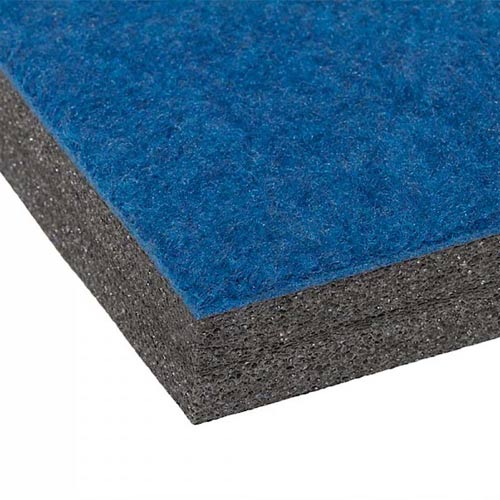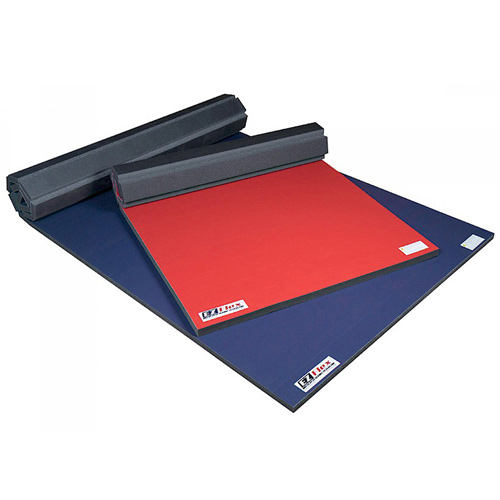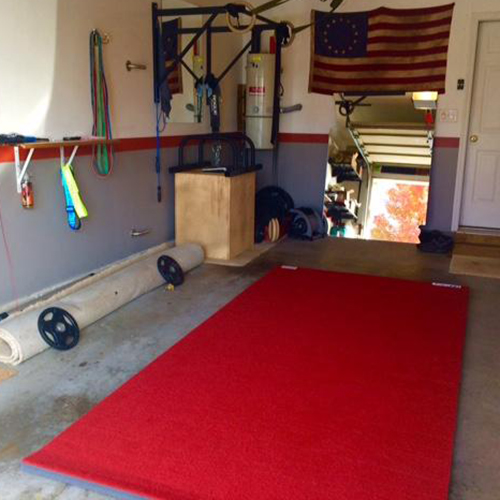 High performance sports cheerleading foam
Lightweight and portable
Ideal size for traveling cheer events
Handling Time Estimate: 3-4 Weeks on Average

Blue

Purple

Red

Black

Gray

Charcoal Gray

Teal
High performance sports cheerleading foam
Lightweight and portable
Ideal size for traveling cheer events
Durable, needle punch carpet top
Made in the USA
Can be joined with additional mats
Convenient roll up design

Home Cheer Mats, Gymnastics Practice, Outdoor Events, Cheerleading Mats, Tumbling Mats
NOTE: This item is a custom order and is not returnable.
Cheer stunt mats, Cheerleading mats for home, Home cheer stunt mat
As with any type of exercise or activity that requires tumbling and jumping, having the proper mat padding available is extremely important. You need to keep your students safe and protected as much as possible as they learn these skills, and strong padding helps with this process, along with teaching proper technique. When you're looking for a great padding option for your gym, our Cheer Mat 5x10 Ft x 1-3/8 Inch product is an excellent place to start.
These cheer stunt mats will work for use in a gymnastics studio, for cheerleading practice at school, or for cheer mats for home use. The flexible cheer rolls 5x10 ft for home and school use cover a lot of square footage at 50 feet, yet they will roll up to a small enough size that one person can carry the roll by himself or herself. We even offer these rolls in a variety of colors, ensuring you can find a mat that will meet your school colors or gymnastics team's colors.

Our customers appreciate the multiple usage options these mats offer.

At Home: If you have an area where your children want to practice some simple cheerleading or gymnastics moves at home, these cheer mats for home are a perfect option. They have plenty of padding, measuring 1-3/8 inches thick, which will make them comfortable for those practicing. They also roll up to a small size, making it easy to store the mats when you aren't using them.
At Cheerleading Practice: These cheer stunt mats work great for practicing in a cheerleading studio, too. When you have particular skills you want to teach at cheerleading practice, these mats can help you do so safely. These flexible cheer mats for home are intended for tumbling, stunting, and cheer activities at home or in practice environments.
At Gymnastics Practice: In a gymnastics studio, cheerleading mats for home also work great for gymnastics practice, as many of the same skills used in cheerleading translate to gymnastics and vice versa. However, this product is not intended for floor exercises, and it does not have a fall height rating.
Outdoor Practice: Sometimes, you may not have an area in your home that's suitable for use for cheerleading or gymnastics practice. In this instance, you can use this mat outdoors in a flat grassy area for practice. Because this cheerleading mats for home option is not UV treated, we do not recommend leaving the mat exposed to the outdoor elements for long periods of time. However, you can use this mat for short practice sessions outdoors safely.
Remote Location Practice: For some cheerleading teams and gymnastics teams, finding a permanent place to practice is difficult. For example, at school you may have multiple sports teams sharing the athletics facilities, meaning you need to be able to take your safety mats with you to the new practice location. Because these cheerleading mats for home products roll up tightly and don't weigh a lot, it's easy to carry these mats across the school campus to the new practice location. Or you can load the mats into a van and drive to the new practice site.
Ultimately, you'll want to choose these flexible cheer stunt mats for a long lasting and durable cheer floor that can be used indoors or outdoors, giving it great versatility.
Color Options
If you want to find a home cheer stunt mat that matches the colors for your school or studio cheerleading team or your studio or school gymnastics team, we have plenty of options for you. Our color choices include the following:
Blue
Purple
Red
Gray
Charcoal Gray
Teal
Black
Durable Construction
You will love the construction we've used for our cheer mats for home. The 1.375-inch thick foam mats are bonded to a carpet top. This works great for a tumbling type of mat, because the foam underside provides the padding needed to allow students to have a safe experience that's easy on their joints during tumbling and jumping. Additionally, the carpet top on the mat will give students traction as they're running and jumping, ensuring they don't slip.
Our foam features a material density rating of Shore C 30, which unveils its cushioning properties. By creating a soft landing area in our cheerleading mats for home product, your students will have less stress on ankles and knees, which will allow them to remain healthier. They'll be able to practice for longer periods of time without suffering from muscle fatigue, thanks to these cheer mats for home, and they'll also be fresher when it's time for cheerleading and gymnastics competitions.
Our Cheer Mat 5x10 Ft x 1-3/8 Inch mat is a Made in the USA product, meaning it carries top quality materials and a durable construction level. The cheer stunt mats have a 1-year limited manufacturer's warranty.
We've constructed these mats with a needle-punch carpet top that is flame bonded to a cross-link polyethylene foam. This is a sturdier type of construction for these mats than using a glue type of bonding, as the glue may dry and fail over time, causing the carpet top to pull away from the foam and leaving the mat unusable.
Cheerleading Vs. Gymnastics Mats
Because of the carpet top on this particular mat, some people may prefer to use this mat for cheerleading instead of gymnastics. A gymnastics style padded mat often has a vinyl top. However, students can practice tumbling and jumping for either type of discipline on our carpet top padded mat.
In addition, thicker crash style mats are more appropriate for gymnastics practice, where students are performing stunts or participating in events well off the floor. The Cheer Mat 5x10 Ft x 1-3/8 Inch mat provides a good footing and nice cushioning for landing on cheer jumps, but they may not be thick enough to provide the fall height rating that you're desiring for gymnastics events. If you would like a thicker option than the these 1-3/8-inch thick carpet top mats, just contact our customer service department to learn more about your options.
Smart Design
Customers love the design behind our cheerleading mats for home. When it arrives to you, the mat will be rolled up, almost like a carpet. When rolled up, the mat has a diameter of just 18 inches, meaning it will not take up a lot of space when you store it in a closet or corner of the room, while waiting to use it.
The design of the cheer stunt mats allows them to be rolled up to a small diameter. The carpet top on the cheerleading mats for home is a single piece, measuring 5 by 10 feet and covering 50 square feet. But the foam bonded to the underside of the mat is split along the width of the foam every few inches.
This means that as you roll up the mat, the splits pull apart, making it far easier to create a tight roll than it is with other types of mats. Because the splits in the foam are precisely cut, they are not noticeable when the mat is flattened out for use. The cuts do not cause any loss of integrity in the cheer mats for home when the students are placing their weight on the mats. We make use of water jet precision to create the cuts in the foam backing, which ensures that they are cut at the proper size and that the foam will not crumble or flake away during the cutting process.
To use the cheer mats for home product, you'll just unroll it at the desired location. Because each mat only weighs 23 pounds, one person can carry this mat and roll it out alone, which means when the kids are ready to practice at home, they can set up the mat by themselves.
These mats have a straight edge design on all four sides, which means you can line up multiple mats end to end to create a long runway if desired. Or you can line up the mats side by side to create a larger area for tumbling practice. Just place the flat edges of the mats tightly against each other and they should not move around.
Maintenance and Cleaning
These stunt mats will absorb liquid spills, so try to avoid having water around the product.
When you need to clean the Cheer Mat 5x10 Ft x 1-3/8 Inch product, you can vacuum the carpet top just like you would any type of carpeting. For stains on the carpet, use a rag and a carpet cleaning product.
You may notice scuffs on the cheer stunt mats carpet top if you allow students to use athletic shoes on the carpet surface. Some of these scuffs can be cleaned with a carpet cleaning product. Otherwise, just limit students to using the cheerleading mats for home with bare feet only.
We do offer some different sizes and thicknesses of these padded cheerleading mats. If you have questions about ordering the cheerleading mats for home, just contact our knowledgeable customer service team. Explain how you plan to use these cheer mats for home, and our customer service personnel can recommend the best product for your needs.
Maintenance
Vacuum as needed.
Shipping
Ships in cartons via ground service to your door, for larger orders product may ship freight delivery.
This Product Ships UPS Ground, FedEx Ground and/or Freight.
Please review our shipping disclaimer.
| | |
| --- | --- |
| SKU# | 310-CheerMats510-138 |
| In Stock | Yes |
| Product Type | Mat |
| Material Type | Carpet bonded Foam |
| Product Edging | Straight |
| Thickness | 1-3/8 inch |
| Width | 5.00 feet |
| Length | 10.00 feet |
| SF per Item | 50.00 |
| Weight | 23.00 lbs |
| Packaging | Cartons |
| Number of Pieces per Package Type | 1 |
| Non Absorbent | No |
| Special Adhesives | No |
| Interlock Loss | 0.00 feet |
| Kid Safe | Yes |
| Material Hardness | Shore C 30 |
| Interlocking Connections | No |
| Made In | USA |
| Surface Finish | Carpet top |
| Surface Design | Solid color |
| Installation Method | Roll out flat |
| UV Treated | No |
| Reversible | No |
| Border Strips Included | No |
| Manufacturer Warranty | 1 year limited |
Product Questions:
Q: Can use shoes on this mat?
A: Yes athletic shoes on this mat are ok, it might scuff a little.
Q: Can you dance on this mat?
A: Great question, not sure about this, its possible. This product is not sold as a dance flooring surface. It more of an exercise or workout or martial arts mat.
Q: Can u make a 8'x8' ?
A: We are not able to manufacture an 8' x 8' mat, but multiple mats can be purchased and cut to be installed together.
Q: Can I use this mat for a small home gym: small weight bench and dumbbells?
A: It has not been tested for this purpose.
RELATED PRODUCTS