How Much Do Cheer Mats Cost?
By Lisa Hobbie Created: August, 2020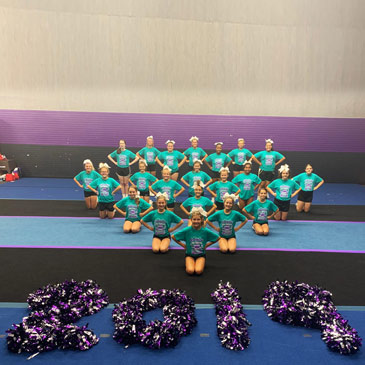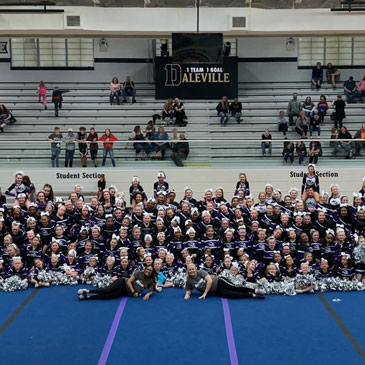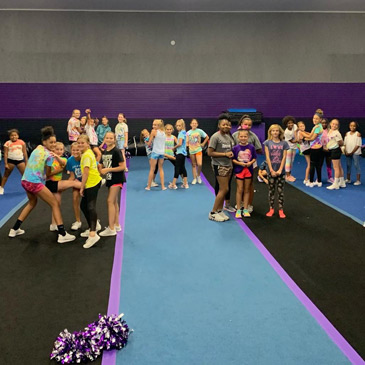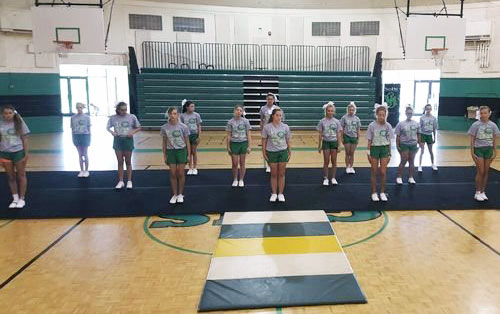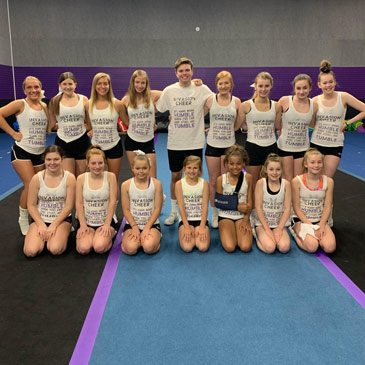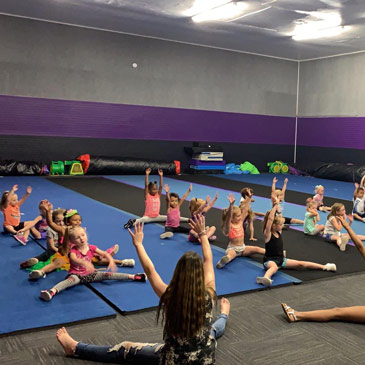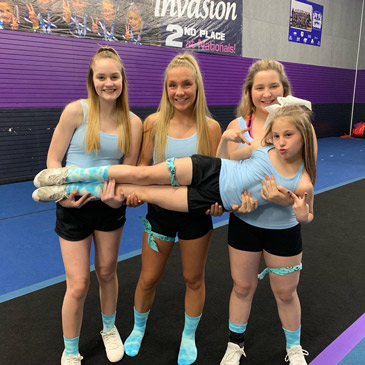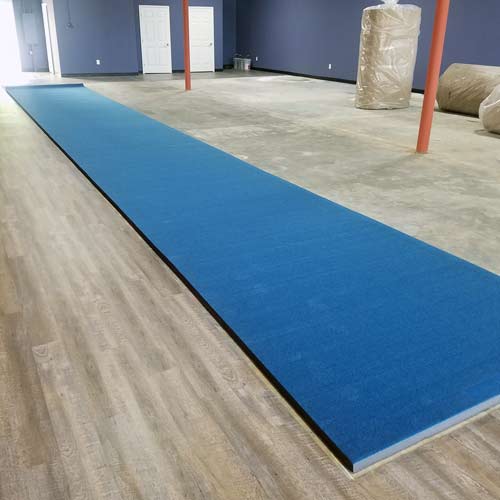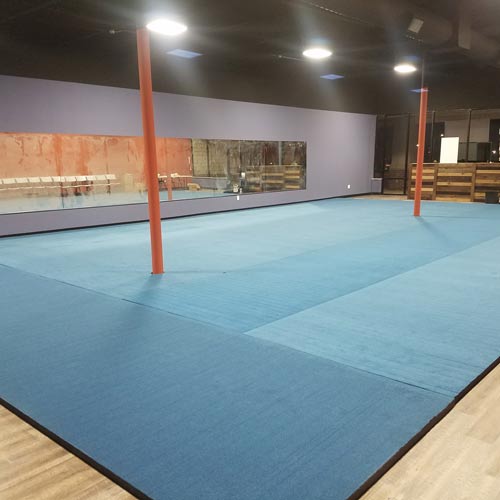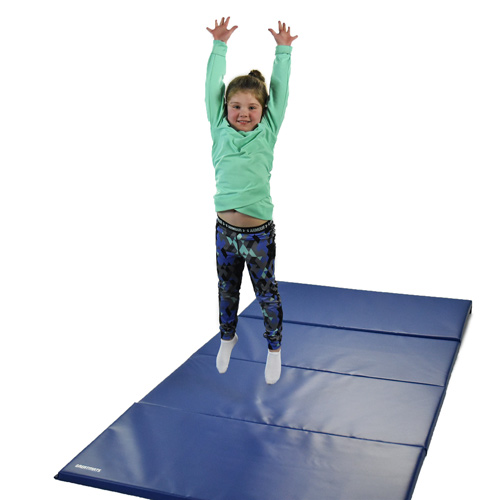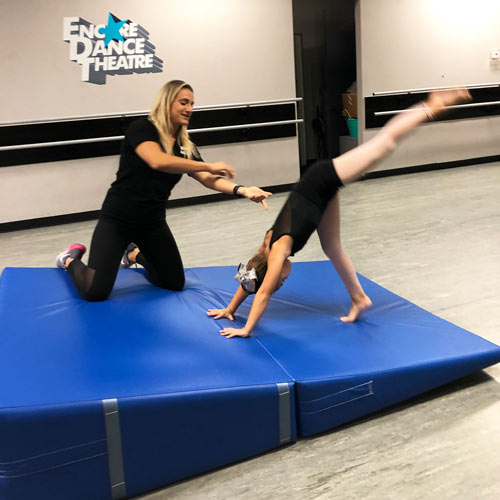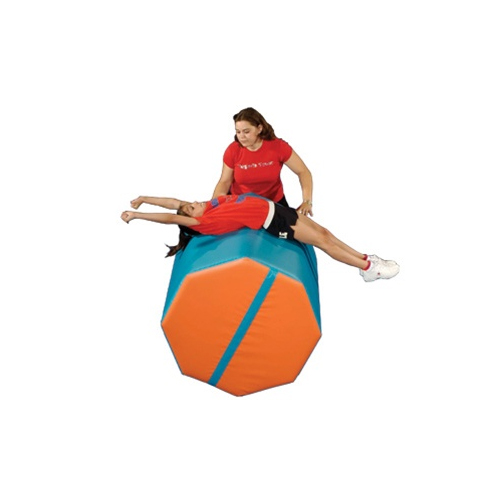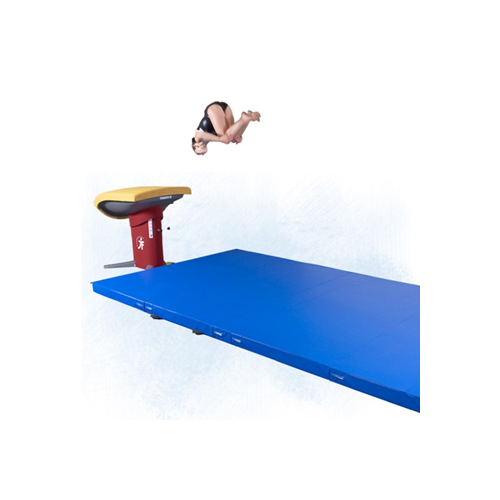 Cheerleading is arguably one of the most exhilarating and exciting sports to watch. With all of the tumbling, throws, mounts, and other stunts, oftentimes choreographed to fast beat music, it would be pretty hard not to be entertained by the athletes. To get to the performance level, it takes countless hours of practice and training to master the often difficult skills. None of this could be done without the use of safety cheer mats. 
Although cheer mats may seem to be a pricy investment, they are well worth the money when you consider the level of safety they provide for the athletes. Resist the urge to buy cheap or used mats. The cheer mats for sale at Greatmats are the perfect combination of quality and value, with varieties ranging from tumbling mats for home use and folding gym mats to crash mats, competition mats, and everything in between. 
6x42 feet Cheer Mats - around $620 per roll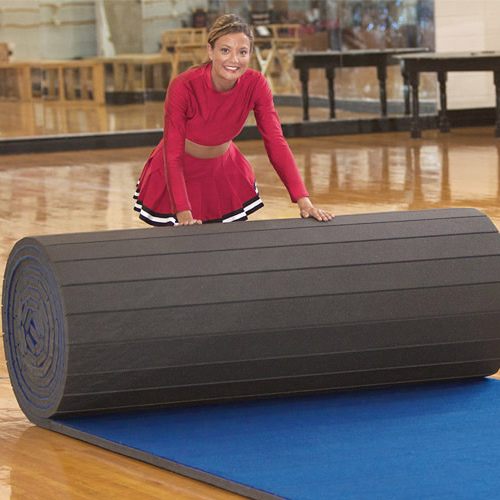 The
carpeted roll up cheerleading mat
is among the most popular offered at Greatmats. Review after review mentions its amazing quality and benefits, and at roughly $620 per roll, this competition mat holds an excellent value. These cheer mats are made in the USA and are available in numerous colors. The durable, needle punch carpet top provides a professional finish, and the roll up design provides convenient flexibility. This product is manufactured to the highest construction standards in the industry. With dimensions of 42 feet long and 6 feet wide, the size of this mat provides a perfect tumble strip for practice or competition. Put nine panels together for a competition sized floor.
4x10 foot Folding Gym Cheer Mats - around $180 per mat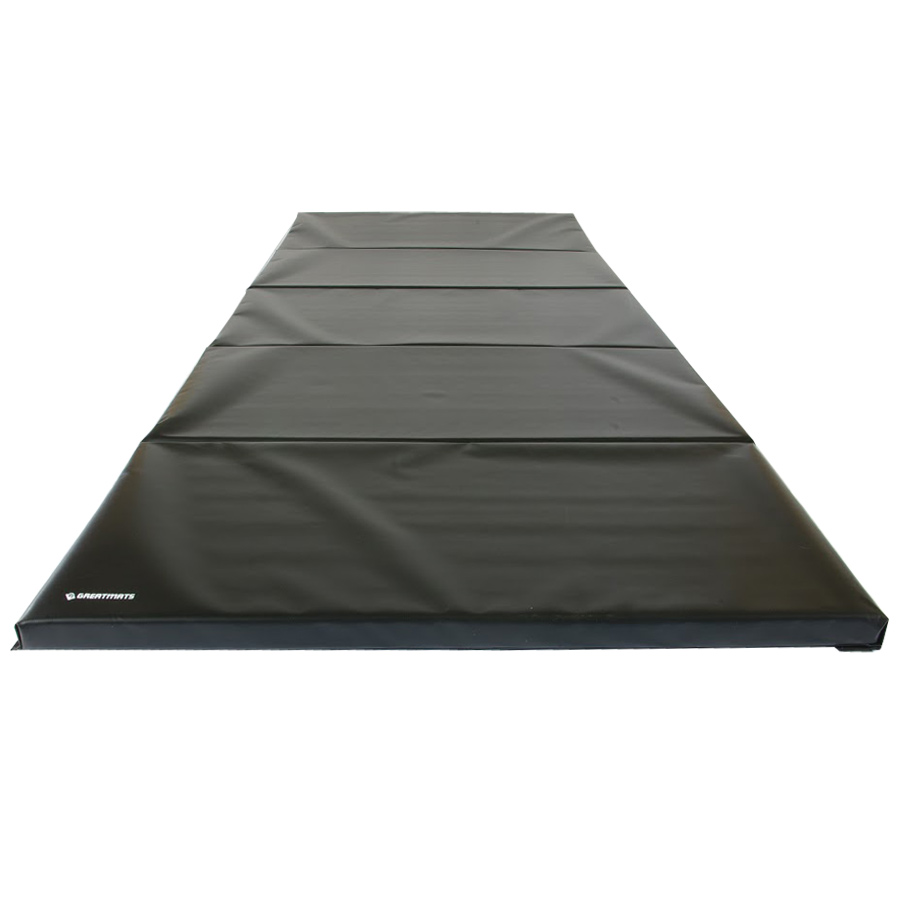 Folding cheer mats
are super popular options, as well. Priced at around $180.00 each, these 4x10 foot mats are super affordable, but they are anything but cheap. The versatility and durability of these mats is unmatched, and their portability is one of their best features. These feature double stitched seams and a durable, 18 oz. vinyl cover. They provide 2 inches of great impact absorption, and 40 square feet of coverage when unfolded. The mats utilize a PE foam core, are lead free, and have hook and loop connectors on all 4 sides. This particular product is available in black or blue and comes with a 1 year limited warranty. 
Cheerleading Incline Wedge Mat - around $155 per mat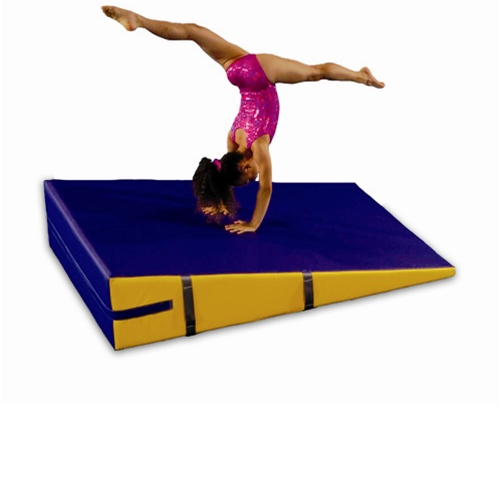 Wedge mats are cheer mats used for learning and mastering new skills. 
This
incline mat
allows for the cheerleader to start at the high end of the mat and work along the downhill portion of the wedge. This helps the athlete adapt to making his or her body move correctly for a given tumble skill or stunt until they are strong enough to perform it on a flat floor surface. 
These incline mats are extremely durable and made using the highest quality materials. They come in folding or non-folding options and a variety of vibrant colors. Sometimes called cheese mats, they are available in a number of sizes, ranging from - 24 x 48 inches and 14 inches high to 72 x 144 inches and 22 inches high. Prices start near $155 per mat.
Cheer Octagon Mats - around $130 per mat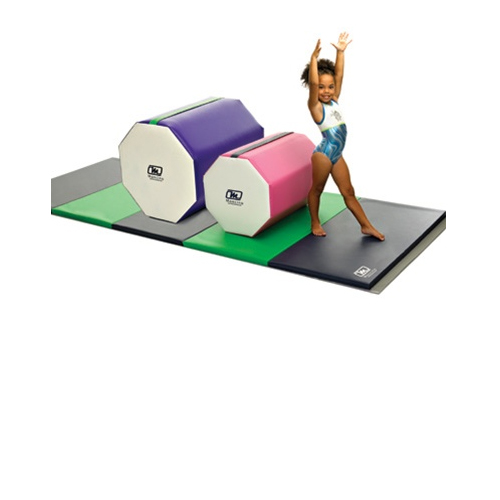 Cheer mats
that are versatile for developing and mastering any skills involving forward rolls, leaps, walkovers, and back handsprings is an octagon mat. Because of the mat's shape, it also works well for supporting torso bending exercises. 
Greatmats offers numerous sizes of these octagon mats, ensuring you can find just the right one to meet your training needs, from15 inch length by 24 inch width all the way up to 40 inch length by 40 inch width. They come in a wide variety of custom color combinations, too. Pricing starts around $130 each.  
Competition Landing Mat - around $450 per mat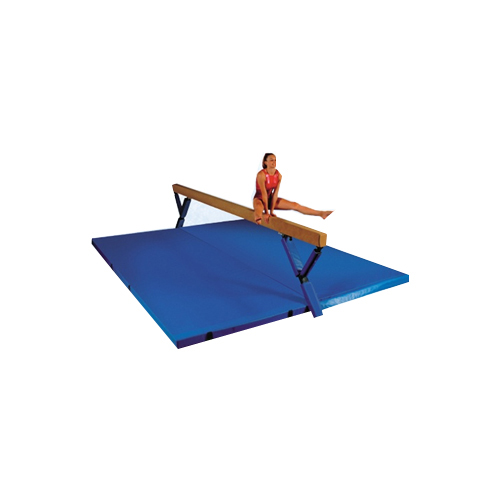 Landing cheer mats
are the best option to provide cushioning for landing areas or to protect against potential falls from stunts, throws, and mounts. They also work well for tumbling passes and cheerleading jumps, as they provide a great mix of shock absorption and footing.   
These mats are available in different thicknesses and colors, and come in non-folding, bi-fold, or quad-fold. They provide a high level of performance for years of use, and prices start in the neighborhood of $450 per mat.   
Greatmats for your Cheer Mats and more!
Along with the excitement and entertainment value of watching and participating in cheerleading, the sport does come with a great potential for injury. This is greatly minimized with the use of quality cheer mats. Mats come in many different sizes and densities, and serve different purposes from general safety to intense training of new skills. Effective cheer mats are essential for the sport, and the cost depends on many factors, including material, weight, size, and purpose.   
When it comes to cheer mats, Greatmats is your one stop shop. There are so many options other than those highlighted, with mats to serve any purpose, in any practice or performance area, large or small. Regardless of your budget and need, Greatmats has a product that is perfect for you.